Corporate America is Inching Even Closer to a Constitutional Convention
In statehouses across the country, ALEC-backed legislators are pushing for a balanced-budget amendment, a repeal of the federal income tax and more.
Dur­ing a Col­orado Springs ral­ly on Oct. 18, 2016, then-can­di­date Don­ald Trump announced, ​"The time for con­gres­sion­al term lim­its has final­ly arrived." For many, it was one of Trump's more mod­er­ate procla­ma­tions. Term lim­its don't sound like such a bad idea.
Right-wing organizations—and their billionaire funders—have been working feverishly for decades to get state legislatures to call for such a convention, with the explicit aim of limiting the powers of the federal government
But it's pos­si­ble this com­ment sig­naled sup­port for a broad­er, more par­ti­san agen­da. Term lim­its are a cen­tral demand for a grow­ing move­ment of states-rights activists focused on weak­en­ing the fed­er­al gov­ern­ment — and they are dan­ger­ous­ly close to con­ven­ing the first state con­sti­tu­tion­al con­ven­tion in U.S. history.
Accord­ing to Arti­cle V of the U.S. Con­sti­tu­tion, the states can con­vene a con­sti­tu­tion­al con­ven­tion with­out the fed­er­al government's go-ahead if two-thirds (34) of them pass a res­o­lu­tion in favor. Right-wing orga­ni­za­tions — and their bil­lion­aire fun­ders — have been work­ing fever­ish­ly for decades to get state leg­is­la­tures to call for such a con­ven­tion, with the explic­it aim of lim­it­ing the pow­ers of the fed­er­al government.
And now, they may be clos­er to their goal than ever. They have already passed res­o­lu­tions in 28 states, and after November's elec­tions, Repub­li­cans will hold con­trol of both cham­bers in 32 states, up from 30 before the elec­tion. Con­ser­v­a­tives also dom­i­nate in Nebraska's offi­cial­ly non­par­ti­san, sin­gle-cham­ber leg­is­la­ture, giv­ing them 33. This puts them ​"just one state shy of the 34 need­ed to pro­pose an Arti­cle V con­ven­tion and per­ma­nent­ly take back our gov­ern­ment," Daniel Horowitz wrote in the Con­ser­v­a­tive Review one week after the election.
Repub­li­cans also hold 34 gov­er­nor­ships and increased the states where they hold a tri­fec­ta (gov­er­nor and both cham­bers) from 23 to 25, accord­ing to Bal­lot­pe­dia. (This num­ber includes Nebras­ka.) In Ken­tucky, where Repub­li­cans won a tri­fec­ta, and Min­neso­ta, where they gained con­trol over both leg­isla­tive cham­bers, the move­ment may push for a pro-con­ven­tion res­o­lu­tion. Neva­da, on the oth­er hand — which had pre­vi­ous­ly passed a res­o­lu­tion but whose House and Sen­ate flipped to the Democ­rats — could present an oppor­tu­ni­ty for pro­gres­sives to rescind its resolution.
If the con­ven­tion gets trig­gered, state leg­is­la­tors from across the coun­try will con­vene to pro­pose amend­ments, which would then need rat­i­fi­ca­tion by three-fourths (38) of the states, either through the state leg­is­la­tures, with gov­er­nors hav­ing pow­er to break a tie, or through state rat­i­fi­ca­tion conventions.
While term lim­its are one demand of the move­ment, its gal­va­niz­ing issue has been a ​"bal­anced bud­get amend­ment" to force the fed­er­al gov­ern­ment to bal­ance its finances every year. This would ham­string the fed­er­al gov­ern­ment and pre­vent it from stim­u­lat­ing the econ­o­my and under­tak­ing robust pub­lic pro­grams — effec­tive­ly insti­tu­tion­al­iz­ing austerity.
But that's not how the con­ven­tion is being sold. "[We need a] long-term fire­wall in the states for when Democ­rats win back con­trol of the fed­er­al gov­ern­ment," Horowitz writes.
This Sep­tem­ber, the group Con­ven­tion of States con­vened what it claimed was the first sim­u­lat­ed con­sti­tu­tion­al con­ven­tion in the nation's his­to­ry. 137 state leg­is­la­tors rep­re­sent­ing all 50 states attend­ed. This ​"dry run," held in Williams­burg, Va., pro­duced drafts of six dif­fer­ent pro­posed amend­ments. One would effec­tive­ly require a bal­anced bud­get by man­dat­ing a con­gres­sion­al super­ma­jor­i­ty in order to increase the nation­al debt; one would estab­lish con­gres­sion­al term lim­its; anoth­er would abol­ish the fed­er­al income tax and require a super­ma­jor­i­ty for oth­er fed­er­al tax­es; one would vast­ly cur­tail fed­er­al leg­isla­tive and exec­u­tive juris­dic­tion by rein­ing in the com­merce clause; one would allow three-fifths of the states to nul­li­fy a fed­er­al law; and one would allow con­gres­sion­al over­ride of regulations.
There are con­cerns how­ev­er, even with­in the move­ment, that a real con­ven­tion could go beyond its stat­ed goals, draft­ing amend­ments above and beyond the six above. To address fears of a ​"run­away con­ven­tion," Con­ven­tion of States has claimed that the con­ven­tion will be bound by the sub­ject mat­ter of the res­o­lu­tions: lim­it­ing the fed­er­al government.
ALEC's army
Con­ven­tion of States' vol­un­teer arm ​"Cit­i­zens For Self-Gov­er­nance" claims to be recruit­ing ​"the largest grass­roots army in the his­to­ry of the Unit­ed States." Accord­ing to their count, they have more than 51,000 vol­un­teers and 2,050 state house dis­trict ​"cap­tains," with the goal of hav­ing one in each of the country's 5,000 dis­tricts. And their ​"Self-Gov­er­nance Invest­ment Fund" gives out not-so-mod­est grants of $10,000 to locals will­ing to take up the fight. ​"Local­ism," Horowitz declares, ​"is the right approach to governance."
"Brush past your Trump drunk," one Con­ven­tion of States spokesman said in a Novem­ber 10 video address to the group's mil­lion or so Face­book fol­low­ers. ​"If you look at demo­graph­ics it doesn't look good for us," he con­tin­ued. ​"So what we need to do is make the struc­tur­al changes we can, by call­ing a con­ven­tion of states."
Now, they believe, is white Amer­i­ca's last best chance to safe­guard its pow­er from what it sees as an impend­ing ​"demo­graph­ic time bomb." Some­how, that means crip­pling the world's most pow­er­ful government's abil­i­ty to inter­vene in the pri­vate econ­o­my. A deep­er look at the bil­lion­aires who have been push­ing the idea behind the scenes makes it no sur­prise that extreme free mar­ket poli­cies would be sold as a salve for white fear.
A bal­anced bud­get amend­ment has been a pri­or­i­ty of a cor­po­rate jug­ger­naut called the Amer­i­can Leg­isla­tive Exchange Coun­cil (ALEC) for decades. ALEC, whose fun­ders include Exxon Mobil, has poured untold sums of mon­ey into state leg­isla­tive races.
At ALEC's 2016 annu­al meet­ing in July, the con­ven­tion of states was made a top pri­or­i­ty. ALEC has adopt­ed mod­el rules for an Arti­cle V con­ven­tion and offers its mem­bers mod­el lan­guage for a res­o­lu­tion to call for a con­ven­tion. The ​"State Leg­is­la­tors Arti­cle V Cau­cus" of the Bal­anced Bud­get Amend­ment Task Force (BBATF) is dom­i­nat­ed by ALEC leg­is­la­tors, and pro-con­ven­tion advo­ca­cy groups includ­ing BBATF and Con­ven­tion of States are part of ALEC.
But ALEC doesn't just fight for states' rights over the fed­er­al gov­ern­ment. It fights for states' rights over every­thing else, includ­ing local gov­ern­ments. After focus­ing on state leg­is­la­tures for decades, they now hold deci­sive con­trol in states across the coun­try, which they have used to stale­mate state bud­gets, and push an avalanche of ​"state pre­emp­tion" laws to entrench state con­trol over local towns, vil­lages, cities and counties.
This is no fringe, unre­al­is­tic move­ment. They came close to call­ing a con­ven­tion in the 1980s, and in the 1990s Con­gress came one sen­ate vote away from pass­ing a bal­anced bud­get amend­ment. The con­gres­sion­al mobi­liza­tion is said to have placed polit­i­cal pres­sure on Bill Clin­ton to bal­ance the fed­er­al budget.
And they have done a bril­liant job of using state races and mid-term elec­tions as a sort of ref­er­en­dum on Obama's nation­al gov­ern­ment. Since 2008, Democ­rats have lost con­trol of 958 state leg­isla­tive seats, accord­ing to Ballotpedia.
Win­ning the White House has only embold­ened the move­ment. ​"Trump … can't take on the Wash­ing­ton estab­lish­ment alone," Con­ven­tion of States wrote in an email to its fol­low­ers. ​"It is clear," Horowitz wrote, ​"from the lack­lus­ter Repub­li­cans in Wash­ing­ton and Trump's unre­li­able views, in con­junc­tion with a ten­u­ous hold on pres­i­den­tial elec­tions, that the only way for con­ser­v­a­tives to cre­ate endur­ing vic­to­ries is to fight back in the states. …
"The deep sea of red on the elec­toral map is per­haps the great­est omen of our time call­ing for the peo­ple to rise up and tru­ly make these Unit­ed States great again," Horowitz went on. But there is noth­ing inher­ent­ly Amer­i­can or pro-states about con­sti­tu­tion­al­ly bind­ing the pow­ers of elect­ed gov­ern­ments. Look to the Euro­pean Union, which impos­es mas­sive bud­getary restraints on all its mem­bers, or the Brazil­ian con­ser­v­a­tive gov­ern­ment, which just passed extra­or­di­nary bud­get restraints on itself.
We need more local democ­ra­cy. Mil­lions of Amer­i­cans of all stripes are fight­ing for local self-deter­mi­na­tion over edu­ca­tion, anti-dis­crim­i­na­tion pro­tec­tions, cor­po­rate projects, employ­ment laws and basic pro­tec­tions for health, safe­ty and wel­fare. But the move­ment for a con­ven­tion of states twists this demand into a gift for the rich. It also serves to divide those who want greater local democ­ra­cy along race lines, advo­cat­ing for local gov­ern­ment in the same breath as it com­plains about chang­ing demographics.
In the mean­time, many states have already begun their leg­isla­tive ses­sions. Start­ing Jan­u­ary 20, they may have an ally in the White House.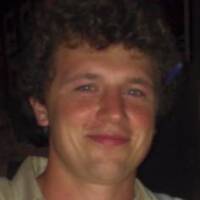 Simon is a writer, film­mak­er, and works part time for the Com­mu­ni­ty Envi­ron­men­tal Legal Defense Fund. He edits the Ear to the Ground newslet­ter and can be found on Twit­ter @SimonDavisCohen