How a Little-Know Virginia Law Has Been Used to Uphold White Supremacy and Undermine Local Democracy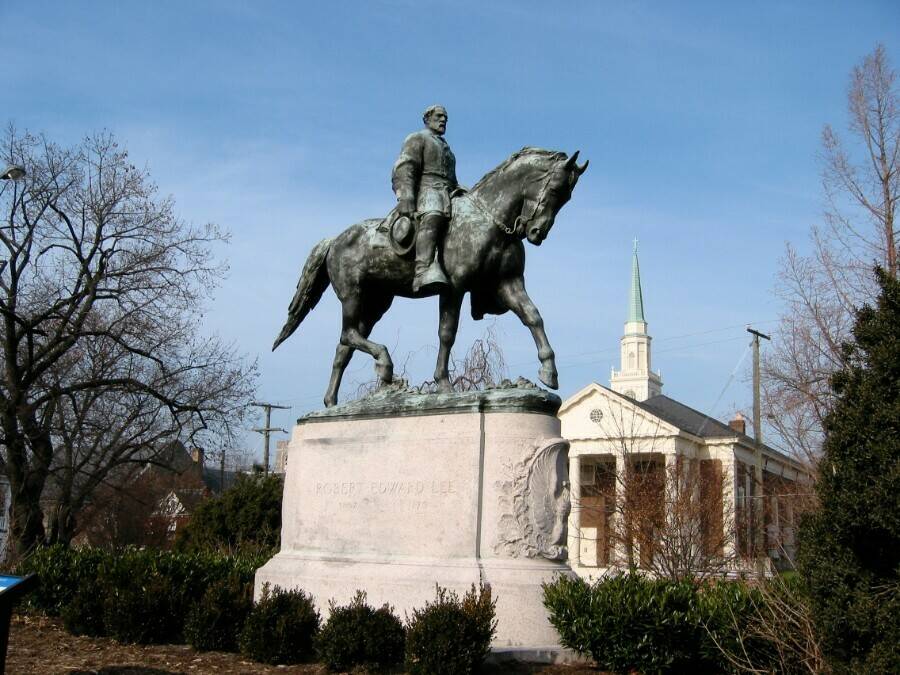 Novem­ber's elec­tions deliv­ered an over­whelm­ing vic­to­ry for pro­gres­sives in Vir­ginia, where Democ­rats solid­i­fied a major­i­ty in the Gen­er­al Assem­bly and can­di­dates in local races fol­lowed suit. In Char­lottesville, where the dead­ly white nation­al­ist ​"Unite the Right" ral­ly took place two years ago, vot­ers elect­ed a slate of pro­gres­sive can­di­dates to the city coun­cil, includ­ing an activist, Michael Payne, who is endorsed by the Demo­c­ra­t­ic Social­ists of America.
But the gap between elect­ing pro­gres­sive offi­cials and enact­ing pro­gres­sive poli­cies is a wide one. An ongo­ing court bat­tle over the Con­fed­er­ate stat­ues at the cen­ter of the white nation­al­ist ral­ly shows how a lit­tle-known legal rule has been used to ham­string local democ­ra­cy across the state.
On Sep­tem­ber 13, 2019, Char­lottesville, Vir­ginia Cir­cuit Court Judge Richard Moore over­ruled the Char­lottesville City Council's deci­sion to remove its pub­lic stat­ues of the Con­fed­er­ate gen­er­als Robert E. Lee and Stonewall Jackson.
The coun­cil had vot­ed to remove the Lee stat­ue in Feb­ru­ary 2017 and lat­er vot­ed to remove the Jack­son stat­ue. As the coun­cil vot­ed to remove the mon­u­ments, the racist lega­cy of the South­ern gen­er­als came into focus.
A nation­al move­ment to remove Con­fed­er­ate mon­u­ments was gain­ing momen­tum after Dylann Roof's 2015 Con­fed­er­a­cy-inspired mas­sacre at the African Amer­i­can Moth­er Emanuel AME Church in Charleston. Fol­low­ing the white suprema­cist killings, statutes of Lee were tar­get­ed for removal. Many of the mon­u­ments had been erect­ed by reac­tionar­ies in the ear­ly 1900s, by a move­ment to jus­ti­fy the Con­fed­er­a­cy and reframe the South's defeat in the Civ­il War. How­ev­er, the myth that Lee some­how ​"abhorred slav­ery" has by now been intense­ly chal­lenged. A piece in the The Atlantic in 2017 effec­tive­ly debunked the myth, by mak­ing clear he held white suprema­cist views and treat­ed his slaves brutally.
Two months after the council's deci­sion to remove the Lee statute, a small group of local res­i­dents sued the city of Char­lottesville, argu­ing the local gov­ern­ment had over­stepped its authority.
That August, white nation­al­ists vio­lent­ly marched on the city at the ​"Unite the Right" ral­ly to defend the stat­ue. The ral­ly would lead to the death of 32-year-old pro­test­er Heather Hey­er, and two state offi­cers who died in a heli­copter crash while patrolling the rally.
In this con­text, Judge Moore's rul­ing dealt an obvi­ous blow to those seek­ing to chal­lenge the ris­ing tide of white suprema­cy. But there's anoth­er, crit­i­cal impli­ca­tion that has received less atten­tion. This law­suit reaf­firms a rule that's been thwart­ing pro­gres­sive pol­i­cy-mak­ing by cities and coun­ties across the country.
A less­er-known ele­ment of the law­suit against the city is its argu­ment that the city res­o­lu­tions vio­lat­ed a cen­tu­ry-old legal doc­trine referred to in Vir­ginia, as the ​"Dil­lon Rule." That rule, also referred to as ​"Dillon's Rule," is named after a cor­po­rate rail­road attor­ney and even­tu­al judge named John F. Dil­lon. To this day, he is cred­it­ed with pio­neer­ing a judi­cial attack on munic­i­pal­i­ties at the peak of post-Civ­il War Recon­struc­tion — a time of height­ened African Amer­i­can elec­toral par­tic­i­pa­tion fol­low­ing the eman­ci­pa­tion of slaves and expan­sion of suf­frage to African Amer­i­can men.
Dil­lon became well-known for a legal trea­tise he wrote in 1873 called The Law of Munic­i­pal Cor­po­ra­tions which raised alarms about local gov­ern­ments that were try­ing to redis­trib­ute wealth and expand demo­c­ra­t­ic par­tic­i­pa­tion in local pub­lic ser­vices. Pop­u­la­tions of urban immi­grants were boom­ing. At the time, there were numer­ous legal bat­tles over local gov­ern­ments' pow­ers to tax prop­er­ty own­ers —who were over­whelm­ing­ly white — and set labor stan­dards for city con­trac­tors. In a Yale Uni­ver­si­ty lec­ture, Dil­lon called laws that tax prop­er­ty ​"dis­crim­i­na­tion leg­is­la­tion" that infringes on prop­er­ty rights, and urged his audi­ence to ​"fear and guard against… the despo­tism of the many, — of the majority."
Sim­i­lar argu­ments that upheld the ​"right­ful enjoy­ment" of prop­er­ty, as he wrote, were at the time also being used to pro­tect prop­er­ty own­ers' ​"rights" to dis­crim­i­nate in pri­vate places, and shield them from tax­a­tion. His trea­tise argued — in reac­tionary fash­ion — that local gov­ern­ments only pos­sess those pow­ers which states explic­it­ly grant them.
This idea has mor­phed into a legal doc­trine that blan­kets the nation.
In 1891, the U.S. Supreme Court effec­tive­ly applied Dillon's Rule to all Amer­i­can com­mu­ni­ties by cit­ing it in a rul­ing that said an Indi­ana town didn't have the author­i­ty to sell bonds. The Court lat­er reaf­firmed and broad­ened Dillon's Rule in 1907. Since then, it's been used to under­mine com­mu­ni­ty democ­ra­cy in many states.
Just as it was used in the late 1800s, Dillon's Rule was a tool the State of Michi­gan used to suc­cess­ful­ly defend dis­solv­ing the pow­er of half a dozen major­i­ty African Amer­i­can city gov­ern­ments after the finan­cial cri­sis of 2008 (includ­ing Detroit and Flint). It has been used to defend the Alaba­ma State Legislature's restric­tions on the gov­ern­ing pow­ers of Birm­ing­ham, a major­i­ty-African Amer­i­can city, and oth­er cities. Every­where, it defines fun­da­men­tal pow­er dynam­ics. The rule is rig­or­ous­ly defend­ed by the Amer­i­can Leg­isla­tive Exchange Coun­cil, a con­ser­v­a­tive cor­po­rate-led, state-lev­el pol­i­cy network.
Some states, such as Michi­gan, iden­ti­fy as ​"Home Rule" states. There, local gov­ern­ments enjoy some assumed local self-gov­ern­ing author­i­ty. How­ev­er, this author­i­ty is super­fi­cial com­pared to the deep­er influ­ence Dillon's Rule wields, which allows state leg­is­la­tors to uni­lat­er­al­ly rede­fine and restrict what those ​"Home Rule" pow­ers are, at their whim. ​"Home Rule" did not pro­tect the pow­er of the Detroit and Flint city coun­cils from being gutted.
That's because, under Dillon's Rule, there is no check on how far a state can go in usurp­ing local democracy.
The impact of Dillon's Rule in Char­lottesville is not lim­it­ed to the fight over stat­ues. Fol­low­ing the white nation­al­ist ​"Unite the Right" ral­ly there was an effort to ban assault weapons in pub­lic spaces. That too was pro­hib­it­ed by Dillon's Rule.
A local move­ment also suc­cess­ful­ly lob­bied the city to pur­sue racial jus­tice reforms. This activism led the city to con­sid­er afford­able hous­ing reforms that were seen as a ben­e­fit to the African Amer­i­can com­mu­ni­ty. It was a con­crete response to the white nation­al­ist rally.
But, accord­ing to Dillon's Rule, the city had lim­it­ed pow­er to enact mean­ing­ful afford­able hous­ing mea­sures. The Vir­ginia Gen­er­al Assem­bly hadn't grant­ed the city author­i­ty to pass some­thing as sim­ple as an inclu­sion­ary zon­ing ordi­nance to require devel­op­ers set aside a per­cent­age of new devel­op­ments as ​"afford­able." That reform — much less any­thing stronger — also nev­er went for­ward.
Char­lottesville com­mu­ni­ty mem­bers also mobi­lized to estab­lish a stronger civil­ian review pan­el to process com­plaints against local police offi­cers. These efforts were also stymied by the leg­is­la­ture, which, thanks to Dillon's Rule, does not allow sub­poe­na pow­ers for Charlottesville's review board.
This form of repres­sion is not unique to Vir­ginia, Alaba­ma, or Michi­gan. In com­mu­ni­ties across the nation, local move­ments are stymied from rais­ing the min­i­mum wage, gov­ern­ing the fos­sil fuel indus­try, height­en­ing civ­il rights pro­tec­tions, and oth­er­wise weigh­ing in on key soci­etal questions.
How­ev­er, despite the racial­ly-dis­pro­por­tion­ate impacts of Dillon's Rule, demands for more local democ­ra­cy are often mis­un­der­stood and con­fused with demands for racist lib­er­tar­i­an­ism. That's why com­mu­ni­ties that work with Com­mu­ni­ty Envi­ron­men­tal Legal Defense Fund (CELDF), which I work for, chal­lenges Dillon's Rule in a way that main­tains a com­mit­ment to state and fed­er­al pro­tec­tions for civ­il and human rights, while fight­ing for local com­mu­ni­ties' rights to increase and expand those protections.
CELDF works with local gov­ern­ments and local grass­roots groups that aim to make fun­da­men­tal change to state con­sti­tu­tion­al law, includ­ing abol­ish­ing Dillon's Rule. This means redefin­ing state law as a ​"floor" that local gov­ern­ments have a right to build upon, in order to height­en pro­tec­tions for civ­il and human rights — just as fed­er­al law acts as a ​"floor" upon which states can increase pro­tec­tions. It means rec­og­niz­ing some con­sti­tu­tion­al demo­c­ra­t­ic pow­ers for local democ­ra­cy, and mov­ing away from the sys­tem we have today — where states remain uncon­strained in their repres­sion of local laws.
CELDF has worked with near­ly 200 munic­i­pal­i­ties and Native nations across ten states that have adopt­ed laws that embody this vision. Our part­ners are advanc­ing state con­sti­tu­tion­al change and have passed and advanced local laws that chal­lenge Dillon's Rule.
Oppo­si­tion to Dillon's Rule is gain­ing some momen­tum in Vir­ginia, where CELDF has orga­nized with com­mu­ni­ties. The new Demo­c­ra­t­ic major­i­ty has made some promis­es about allow­ing local gov­ern­ments more author­i­ty to take down racist stat­ues. How­ev­er, its sup­port for struc­tur­al change to reverse Dillon's Rule is far from clear. And it will take more than a sim­ple elec­toral major­i­ty to make such trans­for­ma­tive change.
In Char­lottesville, the bat­tle over stat­ues con­tin­ues. Sup­port­ers of the Con­fed­er­ate mon­u­ments are press­ing the city to spend mon­ey to pro­tect the stat­ues from van­dal­ism. The city on the oth­er hand is now appeal­ing Judge Moore's rul­ing, argu­ing the stat­ues send a racist mes­sage. They will like­ly get some help from the new legislature.
One Char­lottesville activist I spoke to told me, ​"I wish a thou­sand locals and [Uni­ver­si­ty of Vir­ginia] stu­dents would put a chain over [the statutes] and pull them down."
Edi­tor's Note: This arti­cle was orig­i­nal­ly pub­lished by Scalawag and is repub­lished here with per­mis­sion from the writer. You can read the orig­i­nal ver­sion here.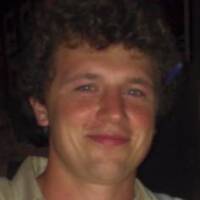 Simon is a writer, film­mak­er, and works part time for the Com­mu­ni­ty Envi­ron­men­tal Legal Defense Fund. He edits the Ear to the Ground newslet­ter and can be found on Twit­ter @SimonDavisCohen