A Federal Jobs Program for Contact Tracing
To safely reopen the economy, we need a public health corps. Here's how to build it.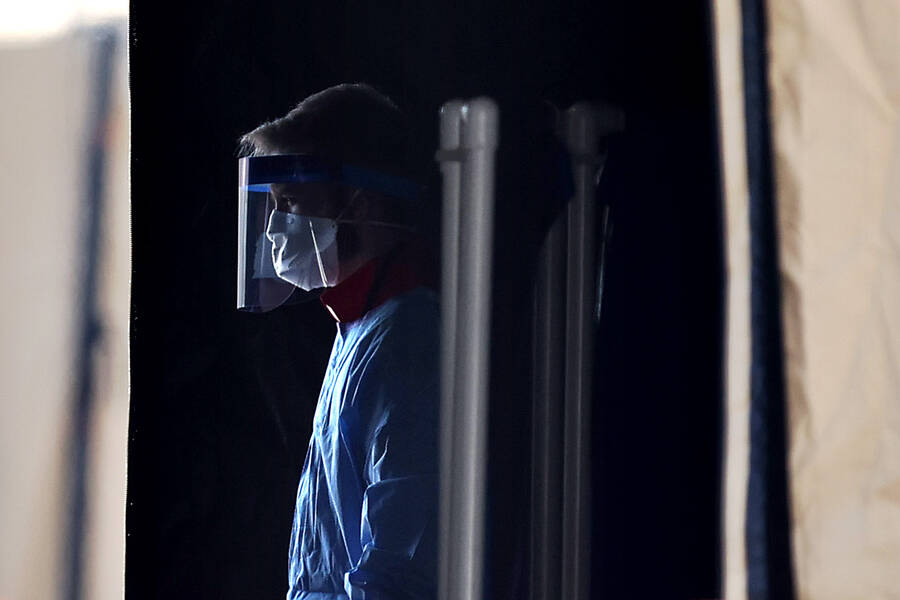 As of last Thurs­day, 26.5 mil­lion Amer­i­cans had filed for unem­ploy­ment in a five-week span, as busi­ness­es not deemed essen­tial are scal­ing back or shut­ter­ing entire­ly. Yet per­haps the most essen­tial work of all remains stub­born­ly undone.
The choice is straightforward: indefinite shutdown, mass death, or a federal public health corps.
To safe­ly reopen the econ­o­my with­out new waves of infec­tion and death, vir­tu­al­ly every­one who has writ­ten on the top­ic has been repeat­ing the same urgent rec­om­men­da­tion for months: The Unit­ed States must ramp up test­ing, and with it employ a robust pro­gram of ​"con­tact trac­ing." That is, we must reach out to those who test pos­i­tive, deter­mine who they have been in close con­tact with, alert these con­tacts that they may have been exposed, and ensure that these con­tacts are able to effec­tive­ly quar­an­tine. While tech­no­log­i­cal tools play a role in this, pro­vid­ing per­son­al­ized sup­port will take peo­ple power.
In response, sev­er­al cities and states have begun bring­ing on paid staff and vol­un­teers for trac­ing, but these local actions are far from the scale need­ed. Experts sug­gest the Unit­ed States will need a bare min­i­mum of 100,000 to per­form this task, while for­mer Cen­ters for Dis­ease Con­trol and Pre­ven­tion (CDC) direc­tor Tom Frieden has sug­gest­ed as many as 300,000. And this is only one of many pan­dem­ic-relat­ed tasks for which our bad­ly under­staffed pub­lic health sys­tem needs new recruits and fast.
In short, we face two inter­re­lat­ed prob­lems: More peo­ple than ever are new­ly out of a job, and the gov­ern­ment needs to rapid­ly expand its own work­force. The solu­tion may seem obvi­ous, and indeed a wide range of actors have called for fed­er­al hir­ing programs.
Unfor­tu­nate­ly, Con­gress has thus far seemed more con­cerned with bail­ing out big busi­ness than with pub­lic health or unem­ploy­ment. But recent pro­pos­als from a work­ing group of Sen­ate Democ­rats — and even, on Mon­day, from Joe Biden — sug­gest that there may be increased momen­tum behind some­thing like a New Deal-era fed­er­al jobs pro­gram: a large civil­ian corps of pub­lic health work­ers hired pri­mar­i­ly from the ranks of the unem­ployed. There's no rea­son to wait: The next coro­n­avirus bill should include fund­ing for hun­dreds of thou­sands of pub­lic health jobs, includ­ing an explic­it pro­vi­sion for 300,000 full-time, salaried con­tact trac­ers, man­aged by the CDC, to be recruit­ed, trained and hired as soon as possible.
Where we're at
Thus far, cities and states have tak­en the lead in con­tact trac­ing. Mass­a­chu­setts has allied with the non­prof­it Part­ners in Health to com­mit to employ­ing 1,000 trac­ers (and received more than 15,000 appli­ca­tions). Wash­ing­ton state, which cur­rent­ly has 700 trac­ers, intends to reach 1,500 by the sec­ond week of May. In Cal­i­for­nia, Gov. Gavin New­som announced his intent to train a statewide trac­ing work­force of 10,000.
These efforts rep­re­sent impor­tant steps for­ward, but they are not enough. For one, they're too small: Uni­veristy of Cal­i­for­nia San Fran­cis­co infec­tious dis­ease expert George Ruther­ford esti­mat­ed Cal­i­for­nia might need three to four times that number.
Just as impor­tant­ly, their patch­work nature is inad­e­quate to address­ing a cri­sis that doesn't neat­ly respect state and coun­ty bor­ders. Accord­ing to Leif Welling­ton Haase, health pol­i­cy con­sul­tant and for­mer direc­tor of The Cen­tu­ry Foundation's Pub­lic Health Pre­pared­ness and Bioter­ror­ism Project, while wealth­i­er economies like California's might be able to set up large-scale con­tact trac­ing, ​"There are lots of places in the coun­try, espe­cial­ly in rur­al areas, where no one will set up con­tact trac­ing and there'll be no impe­tus to set it up until it's much too late." A nation­wide pro­gram could coor­di­nate pri­or­i­ties, estab­lish stan­dard­ized pro­to­col and reach oth­er­wise neglect­ed communities.
There's one more big rea­son you need a nation­al pro­gram: fund­ing. States are unable to print their own mon­ey as the fed­er­al gov­ern­ment can, and almost all are required to bal­ance their bud­gets. Even if they do set aside funds for hir­ing con­tact trac­ers, this may come at the expense of cuts else­where — indeed, cuts have already begun. Some states are rely­ing part­ly on vol­un­teers, pre­sum­ably to save mon­ey, but this is a missed oppor­tu­ni­ty when so many des­per­ate­ly need paid work. Plus, Haase adds, ​"unless you pay peo­ple you're not going to have the first-rate, con­sis­tent, well-trained work­force that you ulti­mate­ly need."
The most recent fed­er­al coro­n­avirus bill, signed into law April 24, does allo­cate $25 bil­lion toward devel­op­ing and imple­ment­ing test­ing and relat­ed expens­es, includ­ing con­tact trac­ing. While this is a respectable chunk of mon­ey, test­ing is expen­sive and will like­ly require the lion's share of the funds.
One esti­mate from the Rock­e­feller Foun­da­tion sug­gest­ed a scaled-up test­ing effort could cost $100 bil­lion in the short term, and up to $500 bil­lion over the next year. (Admin­is­ter­ing these tests could be anoth­er job for new pub­lic health work­ers.) While this esti­mate is on the high end, it's clear that the nation's pub­lic health infra­struc­ture — whose per capi­ta fund­ing decreased 9% from 2008 to 2016, and which has been gut­ted fur­ther under Trump — is going to need more resources. Ade­quate test­ing enables trac­ing to be more com­pre­hen­sive, but we can't just neglect the lat­ter: A fed­er­al jobs pro­gram for con­tact trac­ing will require its own ded­i­cat­ed funds.
What we need
The good news is that con­tact trac­ing is rel­a­tive­ly cheap. Experts esti­mate that a full fleet of 300,000 would cost in the range of $10 to $15 bil­lion, pri­mar­i­ly in labor costs, depend­ing on pay and ben­e­fits for work­ers. Pay pro­pos­als from var­i­ous aca­d­e­mics and think tanks range from $17 an hour to $50,000 plus ben­e­fits — let's push for the lat­ter, because even $15 bil­lion is a tiny frac­tion of the tril­lions already spent an eco­nom­ic relief.
On April 22, one day after the Sen­ate passed the lat­est relief bill, a work­ing group of Sen­ate Democ­rats released two pro­pos­als to ramp up hir­ing for fed­er­al pub­lic health. A third is report­ed­ly on the way.
The first sug­gests a dra­mat­ic expan­sion of Ameri­Corps and oth­er nation­al ser­vice pro­grams — dou­bling to 150,000 work­ers in the next year, and 300,000 in each of the two years after — meant to per­form not only pub­lic health tasks but edu­ca­tion sup­port and oth­er need­ed ser­vices. (Expand­ing exist­ing ser­vice corps is also the idea behind Biden's new­ly pro­posed ​"U.S. Pub­lic Health Jobs Corps" for con­tact trac­ing, though the pre­sump­tive nom­i­nee did not flesh out many details.) Indeed, sev­er­al Ameri­Corps orga­ni­za­tions are already doing pan­dem­ic-relat­ed work, such as mask-mak­ing and meal dis­tri­b­u­tion; the bill would make this the norm across the entire net­work and ramp up capac­i­ty. The pro­posed leg­is­la­tion also sets up a new part­ner­ship between the CDC and Ameri­Corps, cre­at­ing a CDC Corps that could the­o­ret­i­cal­ly car­ry out con­tact tracing.
"Scal­ing up exist­ing sys­tems … can be help­ful when you need to move fast," says Daniel Edel­man, asso­ciate direc­tor of strat­e­gy and oper­a­tions at the pol­i­cy think tank Next100 and co-author of that group's recent report, ​"The Road to COVID-19 Recov­ery Is Long — But Ameri­Corps Can Help." Edel­man under­scores, ​"Ameri­Corps has his­tor­i­cal­ly had bipar­ti­san sup­port, so it might be a good vehicle."
One area where the plan might improve is pay: The bill does per­ma­nent­ly increase Ameri­Corps com­pen­sa­tion to 175% of the fed­er­al pover­ty line — a sig­nif­i­cant boost over its cur­rent low rate, but, at $22,330 for a one-per­son house­hold, far from a fair wage. An ear­li­er bill from Sens. Ed Markey (D‑Mass.) and Chris Van Hollen (D‑Md.) — who also sup­port the new pro­pos­al — had sug­gest­ed 200% of the pover­ty line, and pro­gres­sives should demand even more, includ­ing the right of par­tic­i­pants to unionize.
In the sec­ond Sen­ate pro­pos­al, intro­duced by Sens. Kirsten Gilli­brand (D‑N.Y.) and Michael Ben­net (D‑Colo.), the fed­er­al gov­ern­ment would hire hun­dreds of thou­sands of work­ers for a new ​"Health Force." This force would be man­aged by state and local agen­cies who best know what their com­mu­ni­ties need, but direct­ed and coor­di­nat­ed by the CDC.
This health force would engage in every­thing from trac­ing con­tacts to admin­is­ter­ing tests to deliv­er­ing food to the old, sick and immunocompromised.
This sec­ond pro­pos­al may be the most promis­ing path toward a well-paid, full-scale con­tact trac­ing corps, as it is not con­strained by Ameri­Corps' pay issues and leaves room for a greater num­ber of work­ers (though the first can still play a com­ple­men­tary role).
The Sen­ate Democ­rats in this work­ing group have explic­it­ly evoked the 1930s Works Progress Admin­is­tra­tion (WPA) and Civil­ian Con­ser­va­tion Corps (CCC) as mod­els. These New Deal prece­dents show that gov­ern­ment jobs pro­grams can be pop­u­lar not only among those who are employed, but among the com­mu­ni­ty writ large, which ben­e­fits from the work itself as well as the broad­er eco­nom­ic boost.
This his­to­ry also shows that jobs pro­grams can get off the ground quick­ly. Pres­i­dent Roo­sevelt pitched the CCC to Con­gress on March 21, 1933, and by late April, ​"they raised the first flag in the first CCC camp in the nation," says Neil M. Maher, his­to­ry pro­fes­sor at the New Jer­sey Insti­tute of Tech­nol­o­gy and author of Nature's New Deal: The Civil­ian Con­ser­va­tion Corps and the Roots of the Amer­i­can Envi­ron­men­tal Move­ment. Part of what stream­lined this process is that the CCC drew on exist­ing gov­ern­ment agen­cies to coor­di­nate, rather than launch­ing some­thing new out of whole cloth.
A pub­lic health corps could do like­wise. ​"The CDC absolute­ly has the inter­nal knowl­edge and capac­i­ty to run some­thing like this," Haase says. Such a corps, he esti­mates, could be put togeth­er in about two months, assum­ing a com­pe­tent and well-inten­tioned gov­ern­ment. While that's a big ​"if" in the cur­rent admin­is­tra­tion, con­tact trac­ing is a rel­a­tive­ly easy job to train for — it pri­mar­i­ly requires peo­ple skills and access to a phone, rather than any pub­lic health back­ground or even a col­lege degree. Laid-off work­ers from a wide range of back­grounds could par­tic­i­pate. In Mass­a­chu­setts, trac­ers who trained on a Thurs­day were mak­ing their first calls by the weekend.
The path forward
Per­haps the biggest obsta­cle to a fed­er­al pub­lic health corps is Mitch McConnell. So far, coro­n­avirus relief bills, orig­i­nat­ing in the sen­ate, have fall­en short of pro­tect­ing every­day work­ing peo­ple; the most recent bill gar­nered the oppo­si­tion of Rep. Alexan­dria Oca­sio-Cortez (D‑N.Y.) as well as sev­er­al pro­gres­sive groups includ­ing People's Action, Sun­rise and Indi­vis­i­ble. And the House, says Indi­vis­i­ble nation­al pol­i­cy direc­tor Angel Padil­la, ​"is swal­low­ing what­ev­er the Sen­ate gives it."
For this rea­son, Padil­la hopes the next bill — which could come this week, he says — will be draft­ed first in the House rather than the Sen­ate, giv­ing Democ­rats more con­trol over what's in it.
If this is the case, House Democ­rats might use one or both of the Sen­ate Demo­c­rat pro­pos­als as a launch­ing point, mak­ing a pub­lic health corps a key com­po­nent of any relief pro­gram. They could flesh out the details to ensure a gen­uine­ly pro­gres­sive result, with high pay and ben­e­fits, pri­or­i­ty giv­en to the job­less and mar­gin­al­ized, and, cru­cial­ly, guar­an­tees of pri­va­cy and data security.
Sen­a­tor Markey has sent mul­ti­ple let­ters to the Trump admin­is­tra­tion rais­ing con­cerns about the poten­tial for con­tact trac­ing tech­nolo­gies to vio­late civ­il lib­er­ties. Part­ner­ing with pri­vate enti­ties will be nec­es­sary, he con­cedes — and has already begun, with sev­er­al tech com­pa­nies and even Michael Bloomberg all devel­op­ing pro­grams — but indi­vid­u­als' infor­ma­tion shar­ing must be vol­un­tary. In addi­tion, pub­lic and pri­vate actors must be ful­ly trans­par­ent about what data they are col­lect­ing, why, and what it can be used for, with strict legal pro­tec­tions pro­hibit­ing access to any per­son­al health information.
For all this to hap­pen, Con­gress will like­ly need a push. So far, rel­a­tive­ly lit­tle fed­er­al-lev­el activism has pri­or­i­tized test­ing and trac­ing. Under­stand­ably, com­mu­ni­ty orga­ni­za­tions and pro­gres­sive politi­cians are focused on putting out the eco­nom­ic fires first — pro­vid­ing unem­ploy­ment insur­ance and rent relief, for instance — which can feel more urgent and fits bet­ter with­in groups' exist­ing pri­or­i­ties and exper­tise. ​"Pub­lic health in and of itself is not real­ly the main con­cern of fed­er­al politi­cians," Haase says.
But in the long game, test­ing and trac­ing are essen­tial to main­tain­ing lives and liveli­hoods, and pro­gres­sives should start pres­sur­ing their con­gress­peo­ple to sup­port a Health Force now. While con­ven­tion­al protests are now unsafe, orga­niz­ers con­tin­ue to send calls, emails, videos and tweets at leg­is­la­tors — there is anec­do­tal evi­dence politi­cians are reply­ing to tweets more often, Padil­la says — and oth­er orga­ni­za­tions are exper­i­ment­ing with cre­ative new tac­tics. Mem­bers of unions and com­mu­ni­ty orga­ni­za­tions that are already orga­niz­ing around COVID-19 relief can peti­tion with­in their groups to add a pub­lic health corps to their list of demands.
McConnell is unlike­ly to be on board: He ini­tial­ly sig­naled that he thinks states should be able to take care of them­selves (though he walked this back on Mon­day), and is in no rush to pass the next bill. Mov­ing for­ward, then, it may be even tougher to wring con­ces­sions out of the Sen­ate GOP.
But this ​"let-states-fend-for-them­selves" strat­e­gy, which is already falling short, may con­tain the seeds of its own down­fall. The decen­tral­ized approach reminds Maher of Pres­i­dent Hoover's pos­ture toward the Great Depres­sion — let local, state and pri­vate actors deal with it. This failed dra­mat­i­cal­ly, prim­ing Amer­i­cans to sup­port Roosevelt's more active approach. Per­haps, as peo­ple watch the virus dev­as­tate their com­mu­ni­ties, McConnell's fail­ure will spur a sim­i­lar shift.
There is evi­dence a pub­lic health corps could be pop­u­lar. A sim­i­lar pro­pos­al for a ​"Cli­mate Con­ser­va­tion Corps" ori­ent­ed around green jobs has 61% sup­port and only 21% oppo­si­tion, and polls show most Amer­i­cans take the virus seri­ous­ly. ​"I don't think that peo­ple real­ize how angry the base is," Padil­la says.
Some of the experts In These Times spoke to sug­gest that, strate­gi­cal­ly, a pub­lic health corps is more like­ly to get through Con­gress framed as a tem­po­rary cri­sis response. But all of them under­lined that the need for more pub­lic health work­ers does not end in a cri­sis. ​"The prob­lem is when we think about these poli­cies as cri­sis poli­cies, that guar­an­tees that they will be closed down as soon as peo­ple per­ceive that the cri­sis is gone," says Pavli­na Tch­erne­va, asso­ciate pro­fes­sor of eco­nom­ics at Bard Col­lege and the author of forth­com­ing book The Case for a Job Guar­an­tee. ​"The pan­dem­ic will go away but the exis­ten­tial prob­lems" — in the econ­o­my writ large and in our under­fund­ed pub­lic health infra­struc­ture — ​"will not go away."
In fact, a per­ma­nent pub­lic health corps — or bet­ter yet, Tch­erne­va sug­gests, a full job guar­an­tee — would make us far more pre­pared for the next cri­sis, be it anoth­er pan­dem­ic or some cli­mate cat­a­stro­phe. Had we had such a corps two months ago, we could have expand­ed con­tact trac­ing much more quick­ly smooth­ly. Many jobs that might now be con­sid­ered pan­dem­ic response — child care for health work­ers, sup­port for the elder­ly, food dis­tri­b­u­tion — are needs that exist even in nor­mal times, and a pub­lic health force might also be redi­rect­ed to green jobs, as cli­mate change, habi­tat destruc­tion and pol­lu­tion con­tribute to every­thing from infec­tious dis­ease to can­cer. A full jobs guar­an­tee, Tch­erne­va says, would enable any­one to get a pay­check for mak­ing a valu­able con­tri­bu­tion to soci­ety, whether that's putting up solar pan­els or, this spring, just stay­ing home.
A fed­er­al jobs guar­an­tee might seem unlike­ly to pass a McConnell Sen­ate, but much that once felt unlike­ly is sud­den­ly on the table. The sup­port for mass hir­ing for pub­lic health by mod­er­ates like Biden, Michael Ben­net and Amy Klobuchar sug­gest that some sur­pris­ing faces may be open to New Deal-style pro­grams — even if the Left will have to turn up the heat to make sure these pro­grams are suf­fi­cient­ly robust.
We now have the oppor­tu­ni­ty to pro­vide peo­ple well pay­ing, mean­ing­ful work that gen­uine­ly helps the larg­er com­mu­ni­ty, as we did in the 1930s. Or we can keep watch­ing the virus eat away at our social and indi­vid­ual immune sys­tems, caus­ing the econ­o­my — and human bod­ies — to break down. The choice is straight­for­ward: indef­i­nite shut­down, mass death, or a fed­er­al pub­lic health corps.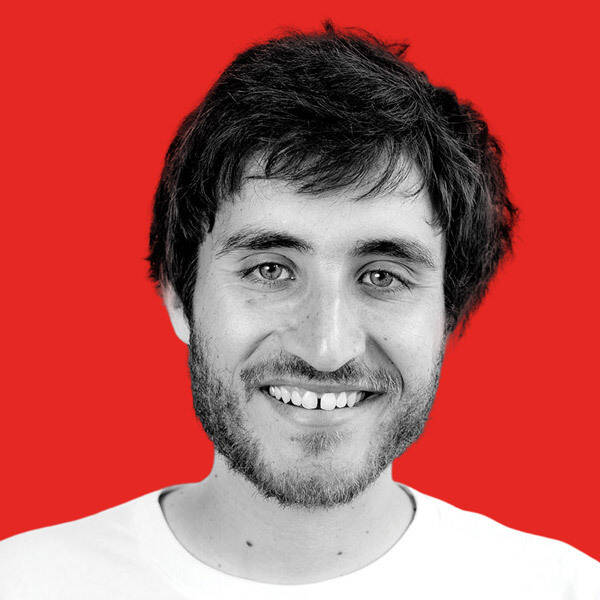 Day­ton Mar­tin­dale is a free­lance writer and for­mer asso­ciate edi­tor at In These Times. His work has also appeared in Boston Review, Earth Island Jour­nal, Har­bin­ger and The Next Sys­tem Project. Fol­low him on Twit­ter: @DaytonRMartind.