Cor­nel West may be America's best-known pub­lic intel­lec­tu­al. He's a pro­fes­sor of reli­gion at Prince­ton Uni­ver­si­ty, where he has taught since a very pub­lic exit from Har­vard in 2002. He is the author and co-author of sev­er­al books, includ­ing Democ­ra­cy Mat­ters, his most recent, which is a sequel to his 1993 Race Mat­ters, which won the Amer­i­can Book Award.
It's not like­ly that West's book would change the mind of any­one already com­mit­ted to the reelec­tion of Pres­i­dent George W. Bush. But its appear­ance at this time pro­vides yet anoth­er indict­ment of the administration's for­eign and domes­tic poli­cies. West argues that Amer­i­can democ­ra­cy is being dis­tort­ed in the Bush era by three dom­i­nat­ing dog­mas: free-mar­ket fun­da­men­tal­ism, aggres­sive mil­i­tarism and esca­lat­ing authoritarianism.
Although many of his works are aimed at pop­u­lar audi­ence, West has pub­lished a host of schol­ar­ly texts, includ­ing Prophet­ic Frag­ments, The Amer­i­can Eva­sion of Phi­los­o­phy and Post-Ana­lyt­ic Phi­los­o­phy. While he is a pro­lif­ic aca­d­e­m­ic, that's not the rea­son for his wide appeal. He's appeared in two of the three Matrix films and cre­at­ed two spo­ken-word CDs: Sketch­es of My Cul­ture and the two-CD set Street Knowl­edge. West's Har­vard class­es were so pop­u­lar, he some­times had to take them off cam­pus to find a large enough venue.
Stu­dents, just like audi­ences at his pub­lic per­for­mances, no doubt are daz­zled by West's tor­rents of words and the­mat­ic vir­tu­os­i­ty. He cross­es bound­aries of dis­ci­pline and genre to link dis­parate notions, drop­ping names and eccen­tric ref­er­ences as he riffs.
Dur­ing a West per­for­mance, you're like­ly to hear names like Soren Kierkegaard and KRS-One men­tioned in the same sen­tence. I wouldn't be sur­prised if he found some way to link jazz sax­o­phon­ist John Coltrane's ​"Naima" solo to some for­got­ten rhetor­i­cal flour­ish of Ben­jamin Franklin or to some pas­sage in a nov­el by Ralph Wal­do Emer­son or James Bald­win. West reg­u­lar­ly limns West­ern cul­tur­al his­to­ry for unlike­ly jux­ta­po­si­tions. No allu­sion is too far-flung.
In Democ­ra­cy Mat­ters, for exam­ple, West cites char­ac­ters in Plato's Repub­lic and Fyo­dor Dostoyevsky's The Broth­ers Karar­ma­zov to illus­trate some of ​"dead­en­ing nihilisms" he says are suf­fo­cat­ing the ​"deep demo­c­ra­t­ic ener­gies" in Amer­i­ca today. He goes to the nov­els of Her­man Melville for what he calls ​"an unprece­dent­ed and unmatched med­i­ta­tion on the impe­ri­al­ist and racist imped­i­ments to democ­ra­cy in Amer­i­can life."
West also believes the musi­cal genre of the blues is a philo­soph­i­cal lode­stone for suc­cess­ful democ­ra­cy. The blues aes­thet­ic placed stress ​"on dia­logue, resis­tance and hope," which, he writes, ​"is the very lifeblood for a vital demo­c­ra­t­ic cit­i­zen­ry." For West, nov­el­ist Toni Morrison's ​"mag­is­te­r­i­al cor­pus" best exem­pli­fies this blues aesthetic.
"Morrison's fun­da­men­tal demo­c­ra­t­ic insight," he writes, ​"is that there can be demo­c­ra­t­ic dia­logue only when one is open to the human­i­ty of indi­vid­u­als and to the inten­si­ty of their personalities."
Democ­ra­cy Mat­ters also includes a very well-argued chap­ter on the con­flict in the Mid­dle East and the over­ar­ch­ing prob­lem of Mus­lims and Jews. He makes com­mon cause with pro­gres­sive Jews as he exco­ri­ates the poli­cies of Israeli Prime Min­is­ter Ariel Sharon. He urges a more com­plex under­stand­ing of Islam, but forth­right­ly con­demns ​"Islam­ic fun­da­men­tal­ist gang­sters" and ​"the anti-Semi­tism of auto­crat­ic Islam­ic states."
Crit­ics often cite his wide-rang­ing con­cerns as proof of their charge he is miles wide and inch­es deep, favor­ing style over sub­stance. And, to be frank, West gives these crit­ics plen­ty of ammunition.
There is some­thing exces­sive about him. He chron­i­cal­ly over­dress­es. He is ver­bose, occa­sion­al­ly even grandil­o­quent. His histri­on­ic ora­tor­i­cal style some­times dis­tracts from his mes­sage. At times his eclec­tic ​"mul­ti­con­tex­tu­al­ism" peri­od­i­cal­ly veers into a maze of inco­her­ence. That seem­ing inco­her­ence is what prompt­ed the dust-up between him and Lawrence H. Sum­mers, then the new­ly installed pres­i­dent of Harvard.
Although West authored more than 10 books and is heav­i­ly cit­ed in schol­ar­ly ref­er­ences, Sum­mers ques­tioned his com­mit­ment to Har­vard-cal­iber schol­ar­ship. At the time West was a part of Harvard's vaunt­ed dream team of Black Stud­ies stars, assem­bled by Hen­ry Louis Gates Jr. Sum­mers' behav­ior insult­ed West and he bounced to Prince­ton, where he had taught before join­ing Gates' team.
"Weav­ing a web of inter­con­nec­tions between the acad­e­my, mass media, pris­ons, church­es and the streets … did not fit into the nar­row field of his tech­no­crat­ic vision," he writes explain­ing his exit.
Those inter­con­nec­tions are laud­able and make him the very def­i­n­i­tion of a pub­lic intel­lec­tu­al. But some­times those con­nec­tions get clogged: This imag­i­na­tive aes­thet­ic can ren­der him polit­i­cal­ly incon­se­quen­tial — as in 2000 when he backed Ralph Nad­er over Al Gore.
But that obdu­rate roman­ti­cism just might be the price we have to pay for West's man­i­fest brilliance.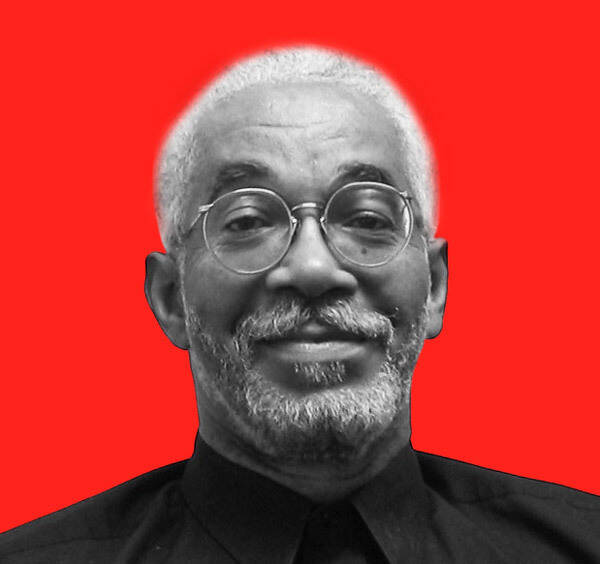 Sal­im Muwakkil
is a senior edi­tor of
In These Times
, where he has worked since
1983
. He is the host of The
Sal­im Muwakkil
show on WVON, Chicago's his­toric black radio sta­tion, and he wrote the text for the book
HAROLD: Pho­tographs from the Harold Wash­ing­ton Years
.