Coronavirus Shows Capitalism Is a Razor's Edge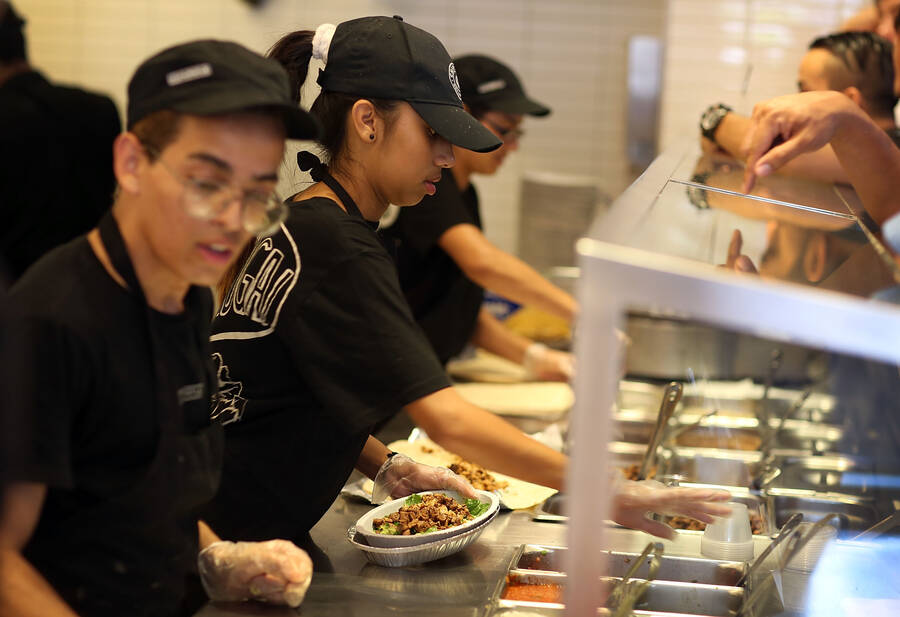 My best friend works as a stan­dard­ized patient, which means she is a prac­tice patient for med­ical schools to train and test stu­dents. One day she'll play an old­er woman with a pul­monary embolism, her face strick­en with wor­ry, the next some­one with depres­sion, limp and list­less. Each work­day med­ical stu­dents fum­ble at her bed­side, and at her body, some ner­vous and gen­tle, oth­ers over-con­fi­dent and brusque, as she guides them through learn­ing their craft. It's not bad for wage work, with each gig pay­ing some­where between $16 and $25 an hour, although this doesn't always cov­er the time spent learn­ing the part, let alone bik­ing miles through Chicago's pot­holed streets so she can make it from one 3‑hour gig to the next.
Even though it's not bad, she's liv­ing — like most peo­ple in this coun­try — on a razor's edge. One of her gigs this week was can­celled because of the COVID 19 out­break, which is now offi­cial­ly a glob­al pan­dem­ic. Her employ­er paid her for the job, because she got less than 24-hours notice, but she will receive no pay for the oth­er upcom­ing events this and next week that have been can­celled. One of her oth­er gigs (all her jobs are non-union) has a two-week can­cel­la­tion pol­i­cy, a source of com­fort to her. But what if that work­place gets shut down for more than two weeks? What if all of her jobs are shut down for six? If her income dries up, there's no des­ig­nat­ed per­son to swoop in and help her, no bailout or gov­ern­ment agency that has her num­ber and will make sure she's okay. She's about two months out from not being able to pay rent or buy food.
My friend's sit­u­a­tion is unre­mark­able. She's slight­ly bet­ter off than many Amer­i­cans, 40% of whom don't have enough mon­ey in the bank to weath­er a $400 emer­gency. She's got $1,960 in her check­ing account, and $2,010 in her sav­ings — although the lat­ter will all go to her tax­es, which are high because she's clas­si­fied as an inde­pen­dent con­trac­tor at some of her jobs. Per­haps most crit­i­cal­ly, she has access to extend­ed net­works of white wealth that peo­ple of col­or don't have, and she can call on them in a pinch.
But like 27 mil­lion Amer­i­cans, she doesn't have health insur­ance. Of the last two bike acci­dents she got in, one was seri­ous, but she couldn't afford to go to the doc­tor, so she instead relied on friends who are nurs­es. One diag­nosed her with a con­cus­sion over the phone. Accord­ing to a Gallup poll from 2019, 25% of peo­ple in the Unit­ed States say they or a fam­i­ly mem­ber ​"put off treat­ment for a seri­ous med­ical con­di­tion in the past year because of the cost." My friend, like all these peo­ple, can't afford to miss work due to sick­ness, let alone treat what's wrong with them when there's not a glob­al pan­dem­ic. What will she do if she gets COVID 19?
The GOP just blocked an emer­gency paid sick leave bill from advanc­ing in the Sen­ate. Oil and gas com­pa­nies are press­ing the White House to grant them a bailout from a down­turn linked to COVID 19, and at the same time urg­ing the Trump admin­is­tra­tion to avoid sup­port­ing any paid sick leave pol­i­cy. Just like we lack a fed­er­al paid sick leave law, we have no guar­an­teed paid bereave­ment leave in this coun­try. And in case we'd for­got­ten our pre­car­i­ty, Joe Biden just remind­ed us by sug­gest­ing that if he were pres­i­dent he'd veto Medicare for All — a uni­ver­sal, sin­gle-pay­er health­care pro­gram — because it's too expensive.
Accord­ing to the Eco­nom­ic Pol­i­cy Insti­tute, high­er-earn­ing wage work­ers are ​"more than three times as like­ly to have access to paid sick leave as the low­est paid work­ers." But only 30% of the low­est paid work­ers — who are more like­ly to have con­tact with the pub­lic in restau­rants, day­cares and retail out­lets — get paid sick leave. Work­ers are not tak­ing this sit­ting down. In New York, Chipo­tle employ­ees are walk­ing off the job and pub­licly protest­ing the com­pa­ny for alleged­ly penal­iz­ing work­ers who call in sick. ​"They want us to shut up," work­er Jere­my Pereyra, who says he was writ­ten up by Chipo­tle for call­ing in sick, told Gothamist. ​"They want us to stop. But we're not going to stop until things get better."
The first round of job loss­es is already here. The Wash­ing­ton Post reports that some dri­vers at the Port of Los Ange­les were sent home with­out pay, oth­ers laid off. Trav­el agen­cies in Atlanta and Los Ange­les let peo­ple go, as did a hotel in Seat­tle, a stage-light­ing com­pa­ny in Orlan­do, and Carson's Cook­ie Fix bak­ery in Oma­ha, hit by declin­ing cus­tomers. ​"If my job's lay­ing off peo­ple, I can only imag­ine oth­er employ­ers are as well," said Baiden King, who lost her job at the bak­ery, telling the Post she plans to move back in with her par­ents. ​"I'm not sure any­one will be hiring."
Even before this cri­sis, work­ers were held cap­tive by the stock mar­ket — most gain­ing noth­ing direct­ly from its rise, which large­ly lines the pock­ets of rich peo­ple and dis­trib­utes wealth upwards when it's doing well. But work­ers feel its decline in the form of lost jobs and increased pre­car­i­ty. Now that stocks are tum­bling amid the virus out­break, this extor­tion rack­et is esca­lat­ing, and the fun­da­men­tal insta­bil­i­ty and sav­agery of cap­i­tal­ism is being laid bare.
The sys­tems that are break­ing down in this cri­sis were already bro­ken before it began, and a rad­i­cal reimag­in­ing of what could replace them is the best and only option — for this pub­lic health cri­sis, and for the ordi­nary, every­day crises that go unre­marked. Uni­ver­sal income, Medicare for All, an imme­di­ate end to the bru­tal sanc­tions régime wors­en­ing the out­break in Iran and around the world, a mora­to­ri­um on evic­tions, the free­ing of pris­on­ers: Any­thing less than full social mobi­liza­tion in the name of sol­i­dar­i­ty will leave us falling with­out a net. Or bik­ing with­out health insur­ance, to a job that could evaporate.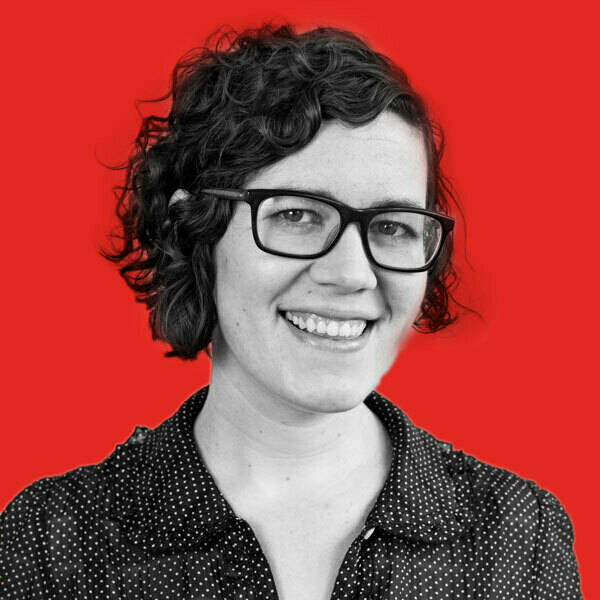 Sarah Lazare is web edi­tor at In These Times. She comes from a back­ground in inde­pen­dent jour­nal­ism for pub­li­ca­tions includ­ing The Inter­cept, The Nation, and Tom Dis­patch. She tweets at @sarahlazare.