This Is a Health Crisis—Stop Treating It Like a War
Even by his standards, Trump is a terrible wartime president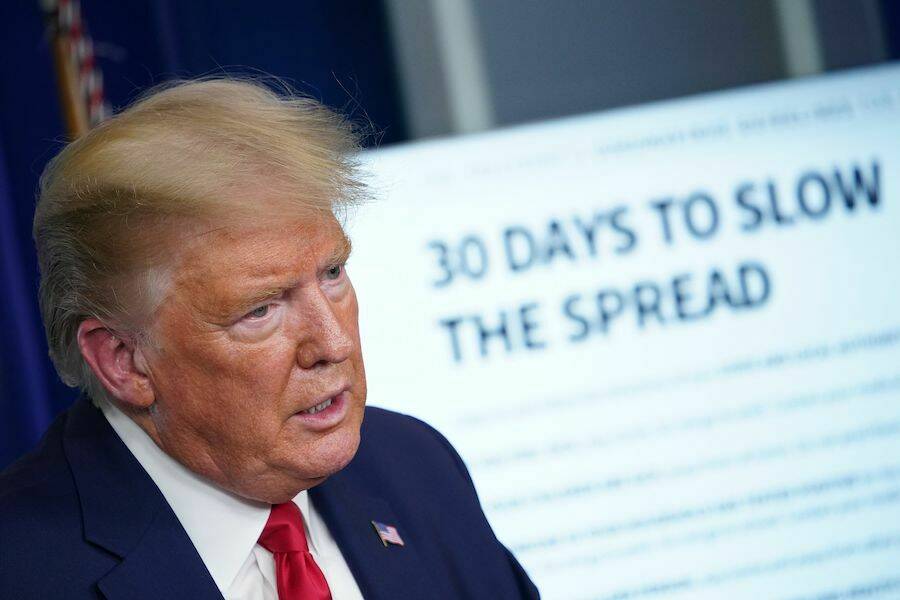 Don­ald Trump's dither­ing and denial­ism in the ear­ly months of the world­wide COVID-19 pan­dem­ic will result in unimag­in­able num­bers of dead Amer­i­cans. Now, how­ev­er, those are casu­al­ties of war. Par­rot­ing the talk­ing points of his for­mer advi­sor, Steve Ban­non, Trump is mar­ket­ing him­self as the wartime pres­i­dent Amer­i­ca needs. As Ban­non, who now hosts the War Room: Pan­dem­ic radio show, explained: ​"Churchill rose to the occa­sion and secured his place in his­to­ry. Trump's moment is here, to grasp or to lose."
If we are at war, it behooves us to ask: Which side is Trump on?
At his March 18 COVID-19 brief­ing, the com­man­der in chief updat­ed the nation on ​"impor­tant devel­op­ments in our war against the Chi­nese virus." He spoke of an upcom­ing ​"meet­ing with nurs­es on the front­lines." And he invoked World War II:
And now it's our time. We must sac­ri­fice togeth­er because we are all in this togeth­er and we'll come through togeth­er. It's the invis­i­ble ene­my. That's always the tough­est ene­my: the invis­i­ble ene­my. But we're going to defeat the invis­i­ble ene­my. I think we're going to do it even faster than we thought. And it will be a com­plete vic­to­ry. It'll be a total victory.
The prob­lem? This is a pub­lic health cri­sis, not a war.
We are con­fronting a pan­dem­ic that could take the lives of untold mil­lions. The moment requires sound sci­ence and pub­lic poli­cies that put a pre­mi­um on human life. Unfor­tu­nate­ly, both are in short sup­ply in the Trump White House.
But, let's sus­pend dis­be­lief and play along with Trump's wartime con­ceit. If we are at war, it behooves us to ask: Which side is Trump on?
Let's say COVID-19 is the wartime foe. Does that mean Trump is play­ing the part of an Axis Sal­ly, broad­cast­ing ene­my propaganda?
Trump's wartime strat­e­gy has been to first cre­ate an alter­nate real­i­ty through lies, then to lie about the lies. First, ​"One day it's like a mir­a­cle — it will dis­ap­pear." Then, ​"I've always known this is a real — this is a pan­dem­ic. I felt it was a pan­dem­ic long before it was called a pan­dem­ic. I've always viewed it as very serious."
Only once the bod­ies began stack­ing up did Trump began to adopt a more seri­ous mien. But it took him weeks to move the GOP's Grim Reaper gov­er­nors like Greg Abbott in Texas, Ron DeSan­tis in Flori­da and Tate Reeves of Mis­sis­sip­pi to take action.
In the months ahead, the death toll of this pub­lic pol­i­cy fail­ure will be there for all to see. Yet, accord­ing to Gallup, Trump's over­all approval rat­ing has risen 5 points, to 49%, with 60% of Amer­i­cans sat­is­fied with how he is han­dling the crisis.
The only expla­na­tion for such wide­spread igno­rance is that more Amer­i­cans than ever are turn­ing to the ABC, CBS and NBC night­ly news. When the net­works' night­ly news pro­grams have, on aver­age, 22 ad-free min­utes to present the news, they are going to cov­er the dai­ly press brief­in­gs with short, edit­ed video clips — clips that fail to cap­ture Trump's dai­ly dis­play of luna­cy and narcissism.
The prob­lem is not lost on some in the jour­nal­ism com­mu­ni­ty. KUOW, Seattle's NPR sta­tion, announced March 24 it will no longer broad­cast the president's dai­ly brief­in­gs because it can't fact-check the ​"pat­tern of false or mis­lead­ing infor­ma­tion" fast enough.
At In These Times, we, too, choose not to drink the Trump Kool-Aid. We have dou­bled down with dai­ly cov­er­age of the COVID-19 cri­sis on InThe​se​Times​.com, which is now read by a record num­ber of vis­i­tors. The issue you hold in your hands includes impor­tant sto­ries and per­spec­tives you won't see on the night­ly news — backed with sound sci­ence and pred­i­cat­ed on the prin­ci­ple that every human life matters.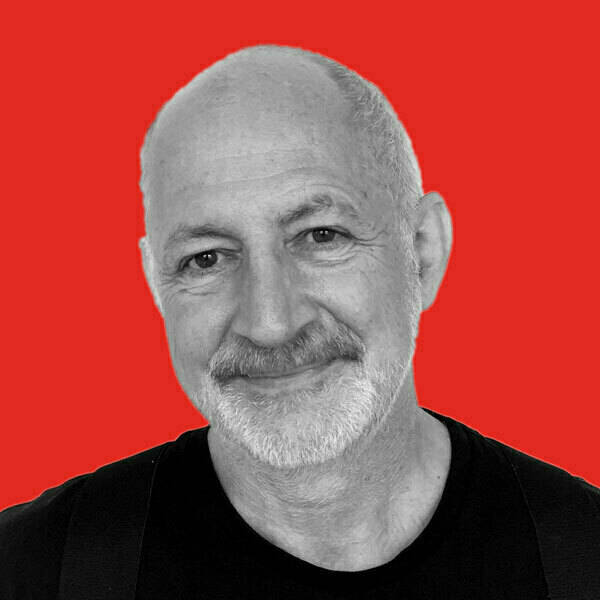 Joel Blei­fuss, a for­mer direc­tor of the Peace Stud­ies Pro­gram at the Uni­ver­si­ty of Mis­souri-Colum­bia, is the edi­tor & pub­lish­er of In These Times, where he has worked since Octo­ber 1986.