Court Okays Labor Department Rule: Guestworkers Must Earn Prevailing Wages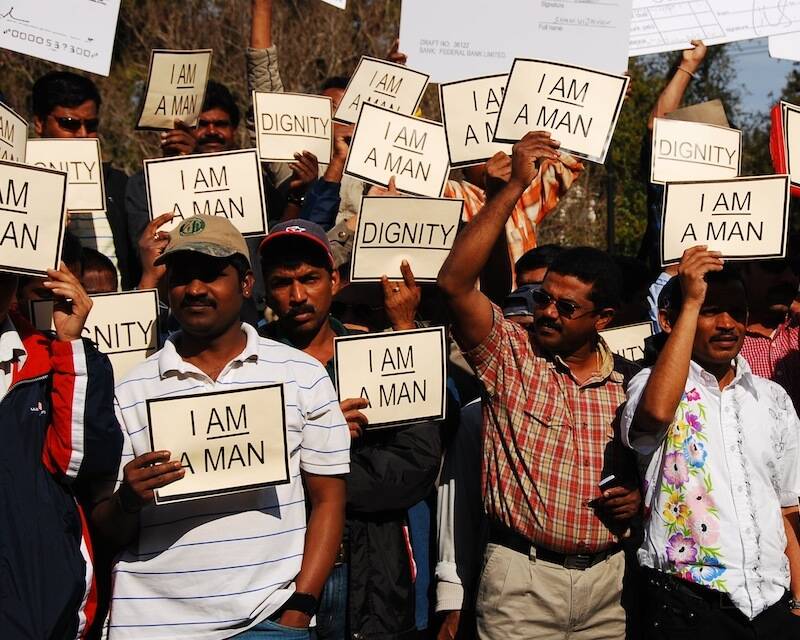 Each year, tens of thou­sands of immi­grant ​"guest­work­ers" come to the Unit­ed States on spe­cial employ­er-spon­sored visas to work tem­po­rary jobs in land­scap­ing, hotel house­keep­ing and oth­er low-wage sec­tors. But for decades, these work­ers have been demo­nized and scape­goat­ed, accused of hurt­ing ​"native" U.S. work­ers by dri­ving down wages. At the same time, the immi­grants them­selves have spo­ken out about their poor wages and work­ing con­di­tions, and have even gone on strike and orga­nized inde­pen­dent labor move­ments to demand the same rights and wages as that of their Amer­i­can coun­ter­parts. It seems the only peo­ple who like this sys­tem, in fact, are the boss­es who rely on a sur­plus army of import­ed tem­po­rary labor, denied the labor pro­tec­tions and legal rights of citizens.
In 2011, the Depart­ment of Labor (DOL) issued major reforms to a flag­ship guest­work­er pro­gram known as H‑2B, which fun­nels tens of thou­sands of migrants annu­al­ly into low-wage jobs in work­places from Flori­da hotel chains to crab­meat can­ner­ies. Busi­ness groups, pre­dictably, sued to block the reg­u­la­tions — but last week, an appeals court final­ly put their argu­ments to rest.
The reforms, which the DOL based upon an assess­ment of wage rates and labor mar­ket con­di­tions for U.S. work­ers, man­date pay high enough to main­tain pre­vail­ing wages in sec­tors that recruit guest­work­ers, and thus sus­tain cur­rent work­ing con­di­tions. The wage rules are part of a pack­age of guest­work­er pro­gram reforms pro­posed by the DOL, that has long been stalled by Con­gress and court chal­lenges but, with this court vic­to­ry, can final­ly be implemented.
In Louisiana Forestry Asso­ci­a­tion v. Sec­re­tary, U.S. Depart­ment of Labor, busi­ness asso­ci­a­tions rep­re­sent­ing the forestry, seafood pro­cess­ing and hotel indus­tries, among oth­ers, argued that the Labor Depart­ment lacked the legal author­i­ty to impose the reforms and was imping­ing upon employ­ers' con­trol over wages.
How­ev­er, Mered­ith Stew­art, an attor­ney with the South­ern Pover­ty Law Cen­ter (SPLC), which rep­re­sent­ed the work­ers' groups that joined the Labor Depart­ment in fight­ing the suit in court, points out that employ­ers sup­port­ed the pre­vi­ous, lax­er reg­u­la­tions that made it easy to pay sub­stan­dard wages. ​"It real­ly was­n't until the Depart­ment of Labor issued a wage rule that would lead to sub­stan­tial increas­es for work­ers that employ­ers decid­ed to chal­lenge their author­i­ty to issue any reg­u­la­tions for the pro­gram," she tells Work­ing In These Times. The new rules, she says, sim­ply man­date that ​"to the extent that employ­ers are going to employ for­eign work­ers, those for­eign work­ers and U.S. work­ers need to be treat­ed equal­ly and fairly."
In court, the Labor Depart­ment and work­ers' advo­cates cit­ed the agen­cy's legal man­date, which explic­it­ly directs reg­u­la­tors to pro­tect work­ers from wage sup­pres­sion and dis­place­ment by unscrupu­lous boss­es. On Feb­ru­ary 4, the Third Cir­cuit Appeals Court unan­i­mous­ly agreed that the Labor Depart­ment had the author­i­ty to make the reforms, reject­ing the employ­ers' arguments.
While the pend­ing reg­u­la­tions would hard­ly be a com­pre­hen­sive over­haul, they strength­en the mea­ger exist­ing H‑2B pro­tec­tions by bar­ring employ­ers from pay­ing H‑2B work­ers so lit­tle as to under­cut exist­ing wage lev­els for non-visa work­ers who do ​"sub­stan­tial­ly the same work." Essen­tial­ly, the pre­vail­ing wage stan­dard, set accord­ing to the Labor Depart­men­t's eco­nom­ic assess­ments, aims to pre­serve work­ing con­di­tions in a giv­en sec­tor by pre­vent­ing employ­ers from manip­u­lat­ing immi­grants to cheap­en labor costs. It also would block employ­ers from unfair­ly cut­ting hours and from deduct­ing trans­porta­tion or equip­ment costs from work­ers' pay. Employ­ers would be required to dis­close more infor­ma­tion up front in the recruit­ment and hir­ing process, about job require­ments and work­ers' legal rights. The reg­u­la­tions also help shield work­ers from dis­crim­i­na­tion if they com­plain about mis­treat­ment — a crit­i­cal pro­tec­tion because they depend on their employer's spon­sor­ship for their U.S. visa autho­riza­tion and are thus eas­i­ly coerced into silence.
Most con­tro­ver­sy over guest­work­ers stems from the pop­u­lar mis­con­cep­tion that immi­grants are to blame for sup­pos­ed­ly ​"steal­ing" jobs. In fact, migrants often work jobs that com­ple­ment, rather than dis­place, the employ­ment of U.S. work­ers. But even in the labor mar­kets where the impor­ta­tion of guest­work­ers has result­ed in declin­ing labor con­di­tions, the process is dri­ven pri­mar­i­ly by the labor abus­es and ram­pant exploita­tion of employ­ers—thus all work­ers, native and immi­grant, doc­u­ment­ed and undoc­u­ment­ed, have an inter­est in equal­iz­ing labor rights across the board, to resist attempts by cor­po­ra­tions to divide and exploit the work­force with impuni­ty. To that end, the grass­roots labor orga­niz­ing among guest­work­ers high­lights a shared labor strug­gle in a sys­tem that robs U.S. and immi­grant work­ers alike of dig­ni­ty. Sev­er­al labor scan­dals, such as the recent case of seafood pro­cess­ing work­ers in the mas­sive sup­ply chain of Wal-Mart, have shed light on the com­mon prac­tice of under­pay­ing H‑2B immi­grants. In a 2012 report by the Nation­al Guest­work­er Alliance (NGA) on abus­es in guest­work­er pro­grams, NGA co-founder Daniel Castel­lanos-Con­tr­eras recalled his expe­ri­ence of exploita­tion as an H‑2B work­er in the after­math of Hur­ri­cane Kat­ri­na, lured to the U.S. from his native Peru on the promise of a decent hotel-indus­try job.
Instead of hir­ing [local] work­ers from the dis­placed and job­less African Amer­i­can com­mu­ni­ty, he sent recruiters to hire us. At around $6.00 an hour, we were cheap­er. As tem­po­rary work­ers, we were more exploitable. We were hostage to the debt in our home coun­tries; we were ter­ri­fied of deportation…
The report details var­i­ous forms of mis­treat­ment that guest­work­ers like Castel­lanos-Con­tr­eras have suf­fered, such as wage theft and labor traf­fick­ing. In an email to Work­ing In These Times, Castel­lanos-Con­tr­eras says of the Third Cir­cuit Court rul­ing, ​"The court has caught up with what thou­sands of guest­work­ers have been say­ing since Hur­ri­cane Kat­ri­na: to stop exploita­tion in guest­work­er pro­grams, we need high­er pre­vail­ing wages, and we need pro­tec­tions from employ­er retal­i­a­tion to make sure that the rules of the pro­gram are enforced."
The H‑2B reforms still face legal road­blocks, how­ev­er. Anoth­er, relat­ed set of H‑2B rule changes has been held up by a pre­lim­i­nary injunc­tion issued by a Flori­da court in a sep­a­rate suit, brought by Bay­ou Lawn & Land­scape Ser­vices, which might poten­tial­ly lead to a con­flict­ing rul­ing by the 11th Cir­cuit Court of Appeals — one more hur­dle that has so far imped­ed full imple­men­ta­tion. Out­side the courts, con­ser­v­a­tive law­mak­ers stalled the imple­men­ta­tion of the wage rules in 2012 by vot­ing to block the required fund­ing for the Labor Depart­ment to car­ry out the reg­u­la­tions. (The block was lift­ed in the 2014 bud­get leg­is­la­tion, which should clear the way for the new stan­dards, accord­ing to the SPLC.) Mean­while, tepid attempts in Con­gress to pass more com­pre­hen­sive over­hauls of both guest­work­er pro­grams and the entire immi­gra­tion sys­tem have foundered amid polit­i­cal gridlock.
Stew­art says that, despite the incre­men­tal legal vic­to­ries, ​"There's still a long way to go to mak­ing these pro­grams even remote­ly func­tion­al, from a work­er advo­cates' standpoint."
On top of their demand for stronger wage stan­dards, the fight will con­tin­ue for more safe­guards against abus­es like fraud in the labor recruit­ment process, as well as pro­tec­tions for their right to orga­nize. And pro­gres­sive advo­cates for immi­grant labor­ers ulti­mate­ly want to move away from the pre­car­i­ous tem­po­rary labor of the cur­rent visa sys­tem – and toward an equi­table immi­gra­tion pol­i­cy that pro­vides gen­uine­ly equal employ­ment oppor­tu­ni­ties and the abil­i­ty to gain full cit­i­zen­ship. For now, though, the court's affir­ma­tion of their basic right to fair pay marks a mod­est mile­stone in the migrants' long journey.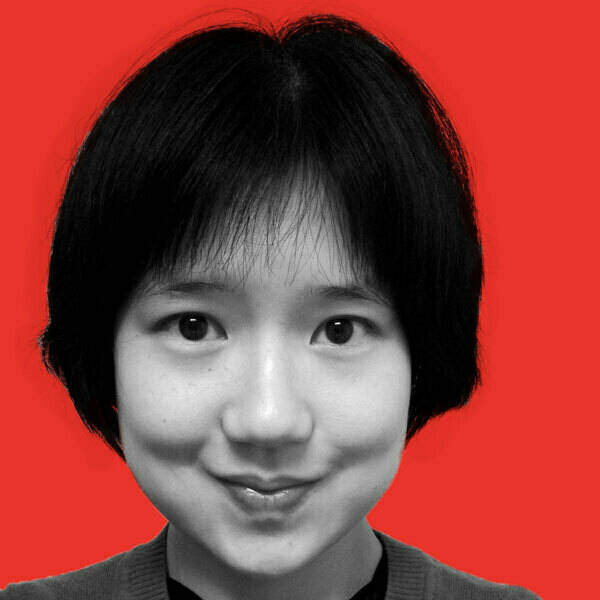 Michelle Chen is a con­tribut­ing writer at In These Times and The Nation, a con­tribut­ing edi­tor at Dis­sent and a co-pro­duc­er of the ​"Bela­bored" pod­cast. She stud­ies his­to­ry at the CUNY Grad­u­ate Cen­ter. She tweets at @meeshellchen.