Gov. Cuomo Is "Acting Like Breitbart": Community Groups Fuming After WFP Split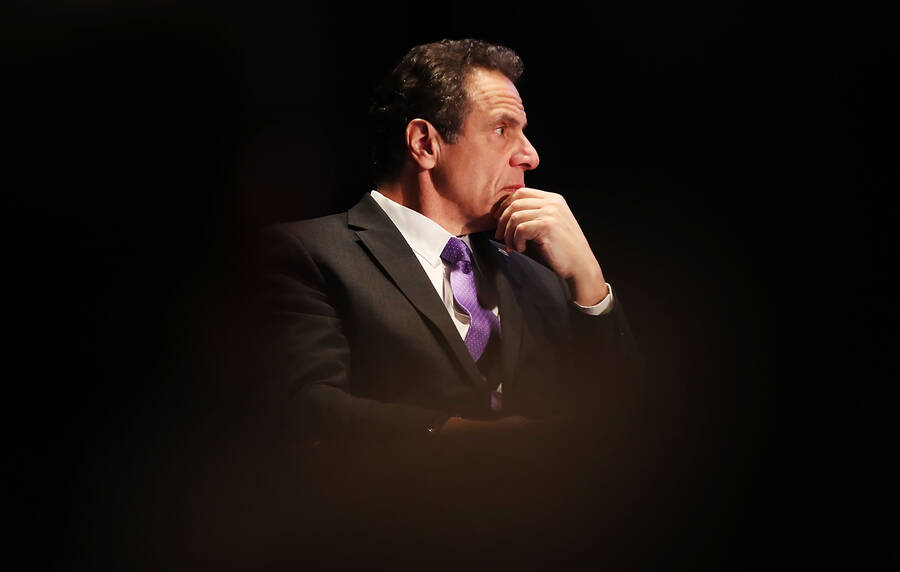 New York Gov. Andrew Cuo­mo has suc­cess­ful­ly dri­ven a wedge between the pro­gres­sive Work­ing Fam­i­lies Par­ty (WFP) and labor unions — and, in the process, tried to strong-arm unions out of fund­ing sev­er­al com­mu­ni­ty orga­niz­ing groups that serve low-income New York­ers, immi­grants and low-wage workers.
At a meet­ing in Albany, N.Y. on Sat­ur­day, the State Com­mit­tee of Work­ing Fam­i­lies Par­ty New York planned to vote on whether to endorse Cuo­mo or Cyn­thia Nixon, who is mount­ing a pro­gres­sive chal­lenge to the incum­bent governor.
In advance of the meet­ing, Cuo­mo met with unions and com­mu­ni­ty groups to dis­suade them from endors­ing Nixon, and on Fri­day two of the state's unions, SEIU 32BJ and CWA Local 1, announced they would leave the WFP.
As for groups that have already pledged sup­port to Nixon, Cuo­mo report­ed­ly said, ​"If unions or any­one give mon­ey to any of these groups, they can lose my num­ber." In a press state­ment, New York Work­ing Fam­i­lies Par­ty Direc­tor Bill Lip­ton said Cuo­mo had repeat­ed the state­ment sev­er­al times at a meet­ing ear­li­er this week.
"Andrew Cuo­mo is act­ing like Andrew Bre­it­bart," Jonathan West­in, exec­u­tive direc­tor of New York Com­mu­ni­ties for Change (NYCC), told In These Times on Fri­day after­noon, respond­ing to news of the unions leav­ing the WFP. ​"This is com­plete­ly rem­i­nis­cent of how the right wing went after com­mu­ni­ty orga­niz­ing. It's not a hid­den cam­era, but it's close," he added, ref­er­enc­ing the late Breitbart's suc­cess­ful attempt in 2009 to bring down Asso­ci­a­tion of Com­mu­ni­ty Orga­ni­za­tions for Reform Now, or ACORN. ​"What type of world are we liv­ing in where the Demo­c­ra­t­ic gov­er­nor of New York is try­ing to take down com­mu­ni­ty organizations?"
Aside from NYCC, which fights for afford­able hous­ing in New York and is one of the lead­ing forces behind New York's Fight for $15 cam­paign, the list of groups in the WFP that have endorsed Nixon includes the grass­roots orga­ni­za­tion Cit­i­zen Action of New York and Make the Road Action (MRA), a group devot­ed to build­ing polit­i­cal pow­er in work­ing-class Lati­no and immi­grant communities.
Gov. Cuo­mo's threats could have far-reach­ing con­se­quences for these com­mu­ni­ty orga­ni­za­tions, which, West­in says, rely on unions such as SEIU and CWA for sig­nif­i­cant fund­ing every year. SEIU, for exam­ple, has con­tributed mil­lions of dol­lars to NYCC since 2011 as part of the Fight for $15 campaign.
"Gov­er­nor Cuo­mo is try­ing to find ways to threat­en us over our sup­port for his chal­lenger," MRA co-exec­u­tive direc­tors Javier H. Valdés and Deb­o­rah Axt wrote in a state­ment. ​"We are not going to suc­cumb to the pres­sure. Our mem­bers are proud to sup­port Cyn­thia Nixon and Jumaane Williams, the clear pro­gres­sive can­di­dates for Gov­er­nor and Lieu­tenant Gov­er­nor. We are also proud to con­tin­ue to stand with our union broth­ers and sisters."
West­in sees Cuomo's threats as part of a pat­tern. ​"It's how the gov­er­nor choos­es to use his bul­ly pul­pit to real­ly go after folks," he says. ​"He will stop at noth­ing. He will demol­ish orga­ni­za­tions that serve poor peo­ple to accom­plish his cor­po­rate agenda…The gov­er­nor in his mani­a­cal way knows how to go after peo­ple. He tries to dig the knife in where you'll feel the most pain. This is his gen­er­al oper­at­ing pro­ce­dure. When you dis­agree with him he wants to kill you."
West­in was care­ful to say that his anger was direct­ed at Cuo­mo and his admin­is­tra­tion, not the unions sup­port­ing him. ​"We all don't need to agree. And we don't agree on who should be gov­er­nor. But we're not try­ing to kill each other."
Rebec­ca Katz, a senior strate­gist from the Nixon cam­paign, wrote in a state­ment that Cuo­mo is ​"putting his per­son­al polit­i­cal ambi­tions over the needs of grass­roots orga­ni­za­tions fight­ing for racial and eco­nom­ic jus­tice" and that ​"tells you every­thing you need to know about him. And it shows just how ter­ri­fied he is of Cyn­thia Nixon."
Gov. Cuomo's cam­paign, mean­while, denies that the governor's actions led to the split in WFP.
Short­ly after the New York Times sto­ry broke, the Unit­ed Fed­er­a­tion of Teach­ers and Trans­porta­tion Work­ers Union each released sear­ing state­ments attack­ing Lip­ton and WFP, the for­mer of which called Lip­ton ​"delu­sion­al and mis­guid­ed" and likened WFP to ​"chil­dren throw­ing a tantrum."
Explain­ing their deci­sion to pull-out of WFP, 32BJ SEIU pres­i­dent Héc­tor Figueroa and CWA Local 1 Vice Pres­i­dent Den­nis Train­or wrote in a joint state­ment that the WFP ​"was cre­at­ed by labor unions, com­mu­ni­ty orga­ni­za­tions and pro­gres­sive activists to advance an agen­da and elect can­di­dates who improve the lives of work­ing peo­ple. From rais­ing the min­i­mum wage to $15 an hour, to pass­ing the strongest paid fam­i­ly leave pro­gram in the coun­try, Gov­er­nor Cuo­mo has deliv­ered on that agenda."
They added that their unions ​"fun­da­men­tal­ly believe that endors­ing Gov­er­nor Cuo­mo is the most effec­tive way to put the inter­est of work­ing fam­i­lies first. The lat­est devel­op­ments show that the cur­rent lead­er­ship of the WFP dis­agrees with that approach, and we have been unable to con­vince them otherwise."
Rep­re­sen­ta­tives from both orga­ni­za­tions declined to elab­o­rate in time for pub­li­ca­tion as to whether they intend to stop fund­ing com­mu­ni­ty groups that endorsed Nixon. (Update: 32BJ SEIU sent a state­ment after this arti­cle was post­ed. The local says it does not fund com­mu­ni­ty orga­ni­za­tions direct­ly, but does part­ner on issues of com­mon inter­est, and pro­vides staff and calls for mem­ber par­tic­i­pa­tion. Those part­ner­ships will ​"not stop.")
Late on Fri­day, the Cuo­mo cam­paign announced that, fol­low­ing the split, the gov­er­nor would no longer be seek­ing the endorse­ment of the WFP, a star­tling rever­sal after the par­ty had endorsed Cuo­mo in both 2010 and 2014. As a result, Nixon will like­ly eas­i­ly win the party's endorsement.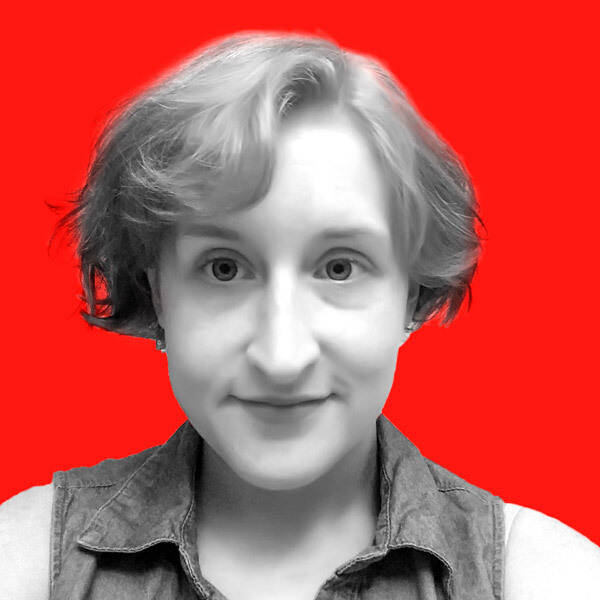 Kate Aronoff
is a Brook­lyn-based jour­nal­ist cov­er­ing cli­mate and U.S. pol­i­tics, and a con­tribut­ing writer at The Inter­cept. Fol­low her on Twit­ter @katearonoff.