Cutting the Budget, Bleeding Us Dry
If you feel like that recov­ery we keep hear­ing about hasn't quite trick­led down to your block, there's a good rea­son. A huge swath of the country's work­ers are out of sync with the eco­nom­ic cycle, con­tin­u­al­ly falling fur­ther behind the rich. And, now Oba­ma's pro­posed bud­get may hin­der them even more.
Accord­ing to a new mul­ti-year study by Pew's Eco­nom­ic Mobil­i­ty Project, many fam­i­lies are priced out of ​"recov­ery" for rea­sons that long pre­dat­ed the reces­sion and will per­sist indef­i­nite­ly even as the econ­o­my ​"bounces back."
Though it's unsur­pris­ing that eco­nom­ic inse­cu­ri­ty becomes more ingrained over time, the Pew study reveals that strug­gling fam­i­lies have had to make trade-offs that fur­ther deplete their' resilien­cy for cop­ing with the next cri­sis. Accord­ing to the analy­sis, ​"Those with­out per­son­al sav­ings and kin­ship net­works to sup­port them fre­quent­ly used resources they had allo­cat­ed for their chil­dren's edu­ca­tion or their own retire­ment to fund short-term needs."
Expe­ri­enc­ing unem­ploy­ment is linked not only to tem­po­rary income loss, but to a long-term ero­sion of wealth over many years. With long-term job­less­ness still at epi­dem­ic lev­els, the trau­ma of the reces­sion may bleed into a life­time of hard­ship, freight­ed with crush­ing debts, or depen­den­cy on mea­ger pub­lic ben­e­fits, or the fore­clo­sure of their chil­dren's col­lege prospects.
Racial bar­ri­ers ampli­fy the finan­cial strain; Pew reports that fam­i­lies of col­or were more vul­ner­a­ble to job loss than white fam­i­lies, and there remains a mas­sive gap between blacks and whites in medi­an house­hold wealth.
The researchers con­clude, ​"unem­ploy­ment and the trade-offs it requires affect fam­i­lies' short-term eco­nom­ic secu­ri­ty and their long-term mobil­i­ty prospects." They also warns law­mak­ers that ​"with­out sub­stan­tial emer­gency funds or access to insti­tu­tion­al sup­ports, low income fam­i­lies and house­holds of col­or are much more vul­ner­a­ble to eco­nom­ic hard­ship dur­ing any finan­cial downturn."
That might sound like a obvi­ous con­clu­sion, but it hasn't yield­ed any­thing resem­bling a com­mon­sense solu­tion in Washington.
In fact, in the name of deficit reduc­tion, both par­ties want to slash funds for crit­i­cal social pro­grams when fam­i­lies are more depen­dent on them than ever. Obama's bud­get goes even fur­ther than the GOP's plan by erod­ing Social Secu­ri­ty through the ​"chained CPI" cal­cu­la­tion, which would cumu­la­tive­ly bleed seniors' income over time.
This isn't just an abstract fis­cal math trick but a very real assault on peo­ple who are near­ing the end of their work­ing lives and have seen the reces­sion swal­low up their retire­ment nest eggs. In a stag­nant labor mar­ket glut­ted with low-wage, low-ben­e­fits gigs, many out-of-work and under­em­ployed peo­ple—espe­cial­ly the near­ly 40 per­cent of the unem­ployed who've been job­less for 27 weeks or longer—will now drift from the dev­as­ta­tion of job­less­ness to depri­va­tion in retire­ment. Rebec­ca Thiess, an ana­lyst with the Eco­nom­ic Pol­i­cy Insti­tute, tells Work­ing In These Times via email:
Many long-term (and even short­er-term) unem­ployed peo­ple rely … extra-heav­i­ly on [retire­ment] ben­e­fits like Social Secu­ri­ty. Many long-term unem­ployed will opt to col­lect ear­ly retire­ment ben­e­fits if they can­not find work, and in doing so they col­lect low­er ben­e­fit lev­els than they would have had they wait­ed until the full retire­ment age. Adding in anoth­er reduc­tion to ben­e­fits via the chained CPI, a pol­i­cy includ­ed in the president's bud­get, is a dou­ble wham­my for peo­ple already forced to col­lect reduced benefits.
With mod­est ini­tia­tives to boost edu­ca­tion fund­ing, raise tax­es on the wealthy and con­trol health­care costs, Oba­ma is sell­ing his bud­get as an alter­na­tive to greater evil: the Repub­li­can agen­da for dis­man­tling major social pro­grams like food stamps and Medicaid.
But Obama's less­er evil still reduces dis­cre­tionary social spend­ing over­all, while under­min­ing work­ers' retire­ment incomes. More nefar­i­ous­ly, the frame­work pre­serves bloat­ed Pen­ta­gon bud­gets and a huge­ly pro-cor­po­rate tax structure.
The Oba­ma bud­get does pro­pose some fund­ing for infra­struc­ture-based stim­u­lus projects, along with a boost in the min­i­mum wage. But these moves are too weak to real­ly close the ​"jobs gap" pro­duced by the reces­sion. (A more work­er-focused plan from the House Pro­gres­sive Cau­cus pro­pos­es $4.2 tril­lion in stim­u­lus over ten years.)
​"It's sim­ply just a cost-bur­den shift that threat­ens to land costs more square­ly on low­er, work­ing and mid­dle-class fam­i­lies," says Jo Com­er­ford, exec­u­tive direc­tor of the pro­gres­sive think tank Nation­al Pri­or­i­ties Project. If fed­er­al invest­ments van­ish, local com­mu­ni­ties would have to absorb the shock of los­ing crit­i­cal resources like Com­mu­ni­ty Devel­op­ment Block Grant funds for hous­ing or envi­ron­men­tal clean-up. Much of the cost may ulti­mate­ly then get dumped onto res­i­dents. Local gov­ern­ments ​"are going to try to go for­ward with need­ed infra­struc­ture, hous­ing and envi­ron­men­tal­ly based reforms," says Com­er­ford. "[But] to do so, they're going to have to draw funds from some­place else. For exam­ple, to shore up school bud­get deficits, cities may be forced to pass bud­get over­rides or raise prop­er­ty or sales taxes."
Cut­ting the deficit won't reduce people's unmet needs, it will just offload the cost onto insti­tu­tions and indi­vid­u­als who can least afford it. At the house­hold lev­el, the Pew report describes work­ing par­ents forced to mort­gage their retire­ments to shore up their chil­dren's increas­ing­ly pre­car­i­ous futures as stu­dents and workers.
To fam­i­lies, the cost of these social deficits vast­ly out­weighs the risks posed by the deficit boogey­man, trot­ted out by law­mak­ers to jus­ti­fy plun­der­ing the pub­lic trust. The basic prob­lem isn't run­away social spend­ing, but rather a dis­mal econ­o­my built on a regres­sive tax code, along with cor­po­ra­tions' relent­less dri­ve to low­er wages and work­ing con­di­tions.
When politi­cians lec­ture us about ​"liv­ing with­in our means," they're insult­ing the peo­ple they have qui­et­ly robbed of the means to live.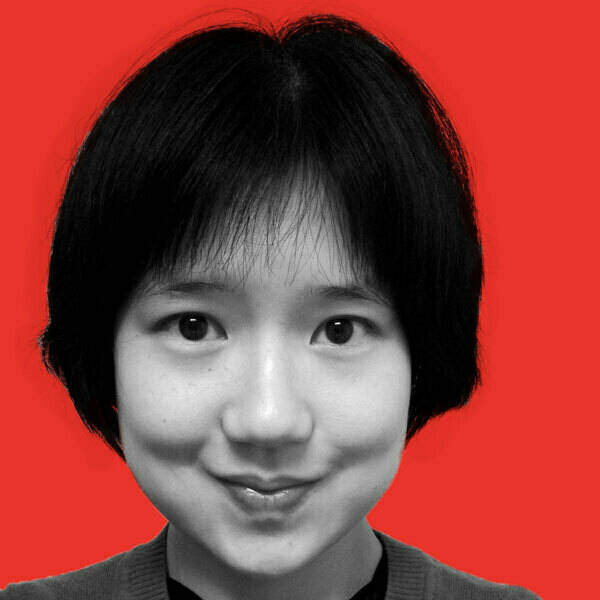 Michelle Chen is a con­tribut­ing writer at In These Times and The Nation, a con­tribut­ing edi­tor at Dis­sent and a co-pro­duc­er of the ​"Bela­bored" pod­cast. She stud­ies his­to­ry at the CUNY Grad­u­ate Cen­ter. She tweets at @meeshellchen.