Cycle of Violence
Battered women who kill their abusers are being jailed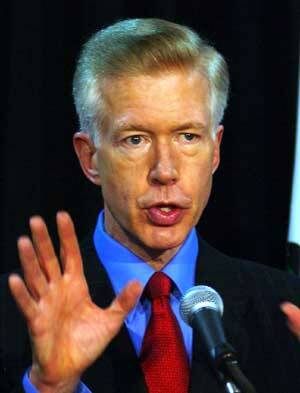 When Maria Suarez was just 16 years old, the rural-Mexico-born teen-ager was sold for $200 to a 68-year-old Californian, Anselmo Covarrubias. The year was 1976. On her third day at Covarrubias' home, still assuming she had been brought there to assist him in household chores and cooking, Suarez was raped by her employer. From that day forward, Suarez endured five years of abusive and seemingly perpetual sexual, physical and emotional servitude.

In 1981, Covarrubias was bludgeoned to death. Despite concrete evidence of the abuse she had endured at the hands of Covarrubias, Suarez, then 21, and two of Covarrubias' tenants were convicted of first-degree murder in July 1982. Suarez was sentenced to life in prison.

Self-defense is the only legally justifiable reason for murder, regardless of the gender of the killer. Yet even in clear cases of self-defense, women who kill their abusers are often accused—and convicted—of first-degree murder, and they end up spending most of their lives in prison. The National Coalition Against Domestic Violence reports that the average prison sentence of men who kill their female partners is two to six years, while women who kill their partners are sentenced, on average, to 15 years in prison.

In addition, even with evidence of severe assault at the hands of their abusers, battered women who claim self-defense in criminal trials are acquitted only 25 percent of the time, according to Harvard's leading domestic violence researcher, Angela Browne.

"One thing that I've been struck by in these cases where women kill their abusers is that prosecutors invariably charge the women with first-degree murder," says Nancy Lemon, author of Domestic Violence Law and a law lecturer at the University of California, Berkeley. "The facts often don't fit that, however, and women are still convicted of first-degree murder, with no actual evidence of premeditation."

States do not keep detailed statistics for this category of violent crime, but current estimates place the number of women imprisoned for murdering their abusers between 2,000 and 4,000. Nationwide, the Department of Justice estimates that 4.8 million intimate partner rapes and assaults are perpetrated against women annually. Perhaps most surprisingly, the vast majority of these assaults do not result in women killing—or even causing severe injury—to their abusive partners.

California is one of the first states to enact laws that address domestic violence in murder cases. In 1991, the state began to allow expert testimony in homicide cases related to domestic violence. And in 2001, changes to the California penal code went into effect directing parole boards to take histories of domestic violence into consideration during hearings.

Suarez's case was one of those warranting a second look. In May 2002, the state parole board examined the results of an investigation into her case and decided that the woman who had already served more than two decades behind bars at the California Institution for Women deserved parole.

But one month later, Democratic Gov. Gray Davis overturned the board's recommendation. The denial of parole devastated Suarez and her family, says Olivia Wang, domestic violence project coordinator with the San Francisco-based Legal Services for Prisoners with Children. "Maria has been in prison for 21 years now," Wang says. "If Gov. Davis was going to let anyone out, it should have been her."

The movement to free battered women who have killed in self-defense—and who have already served long sentences—has built up steam in California, where Davis is increasingly under fire for his perceived "no parole" policy. According to critics, Davis, who is vying for re-election, is refusing to release eligible parolees for fear of tarnishing his law-and-order image. Altogether, out of 123 prisoners recommended for parole by the review board during Davis' tenure, only two have been released. Both were women who had killed their batterers; Davis denied parole to nearly a dozen other women recommended for similar reasons.

The California Coalition for Battered Women in Prison has launched a statewide campaign in response. "We're saying that they've endured enough," Wang says. "Justice isn't being served when we leave these women to waste away in prison for the rest of their lives."

Most women jailed for killing in self-defense in the rest of the country do not have such passionate advocates. In the meantime, Suarez sits in prison, pinning her hopes on her next parole hearing. In interviews with the parole board last year, the husband and wife who had rented from Covarrubias (and who are also in prison for his murder) testified that Suarez had not, in fact, committed the murder.

"Davis is not only punishing me, he is now punishing my entire family," Suarez wrote in a letter shortly after learning her parole had been denied. "As for me, I am going to adjust. I know how to serve time … I will use my pain and anger to help me fight this negative situation in the most positive ways I can."
Be one of the first
Help kick off the new era of In These Times! Without a media that brings people together and creates a written record of the struggles of workers, their voices will be fragmented and forgotten.
The mission of In These Times is to be that written record, and to guide and grow those movements.
We have a lot of work ahead of us, and that work starts today. Early support is the most valuable support, and that's why we're asking you to pitch in now. If you are excited for this new era of In These Times, please make a donation today.
Silja J.A. Talvi
, a senior editor at In These Times, is an investigative journalist and essayist with credits in many dozens of newspapers and magazines nationwide, including The Nation, Salon, Santa Fe Reporter, Utne, and the Christian Science Monitor.