Under Fire from Unions Over MTA Comments, Cynthia Nixon Says She Wants Sacrifices from Billionaires
Speak­ing with a local news reporter this week, recent­ly-announced New York guber­na­to­r­i­al can­di­date Cyn­thia Nixon, an actress and edu­ca­tion activist best known for her role as Miran­da Hobbes on the HBO series Sex and the City, was asked for her thoughts on how to fix the MTA, the city's state-fund­ed and oft-belea­guered pub­lic tran­sit sys­tem. ​"The unions have to under­stand … with the deals that they have now," she said, ​"you can't hope to make improve­ments to the trains in a fis­cal­ly respon­si­ble way … Everybody's got to pull togeth­er, and everybody's got to make sacrifices.
The New York State AFL-CIO and Trans­port Work­ers Union were quick to fire back. Mario Cilen­to, pres­i­dent of the New York State AFL-CIO, said in a state­ment Thurs­day that Nixon's com­ments rep­re­sent­ed an ​"alarm­ing dis­re­gard for work­ing men and women."
"Instead of attack­ing unions and the con­tracts they nego­ti­at­ed in good faith with their employ­ers, Ms. Nixon should rec­og­nize the con­tri­bu­tions of a high­ly trained and skilled work­force," Cilen­to con­tin­ued. ​"It is astound­ing at just how mis­guid­ed and unin­formed Ms. Nixon is on the vital role work­ing men and women play in the eco­nom­ic and social well-being of our great state."
The TWU issued a sim­i­lar state­ment, with Pres­i­dent Tony Utano scold­ing, ​"If Cyn­thia Nixon is talk­ing about tran­sit work­ers and wants to learn about our sac­ri­fices, she should attend the funer­als of the two tran­sit work­ers who were killed on the job in the last eight days."
Nixon — a long­time mem­ber of the Screen Actors Guild — exclu­sive­ly told In These Times Fri­day in a state­ment sent over email that, ​"I am and have been a proud union mem­ber for forty years. My wife Chris­tine was a union orga­niz­er. I opposed Gov­er­nor Cuomo's vile attacks against teach­ers and pub­lic sec­tor unions dur­ing his first term," ref­er­enc­ing the governor's active back­ing in 2014 of a gen­er­ous set of pro­tec­tions for char­ter school oper­a­tors. ​"I always have and always will stand with work­ing fam­i­lies and my union broth­ers and sisters."
On the MTA sys­tem in par­tic­u­lar, Nixon added, ​"Union fam­i­lies should nev­er have to foot the bill for Cuomo's mis­man­age­ment of the MTA." She said she is pre­pared to go after the ​"crony­ism and mis­man­age­ment that has led to a neglect­ed, con­gest­ed sys­tem where tran­sit users, tax­pay­ers and work­ers are left hold­ing the bag."
Nixon's team said the state­ment pro­vid­ed is not meant as an apol­o­gy for her pre­vi­ous com­ments, empha­siz­ing that this state­ment is intend­ed to clar­i­fy her posi­tion on fix­ing New York's tran­sit system.
Nixon's state­ment appeared to refer to sev­er­al facts uncov­ered by an exten­sive inves­ti­ga­tion by Bri­an M. Rosen­thal for the New York Times late last year. The probe found that con­tracts nego­ti­at­ed between the state, MTA con­trac­tors and unions includ­ed pay­ment for work, such as repairs along a 3.5 mile stretch of the Long Island Rail­road, that could not be proved to have been need­ed. ​"The lead­ers entrust­ed to expand New York's region­al tran­sit net­work have paid the high­est con­struc­tion costs in the world, spend­ing bil­lions of dol­lars that could have been used to fix exist­ing sub­way tun­nels, tracks, trains and sig­nals," Rosen­thal noted.
Sev­er­al trans­porta­tion experts and con­trac­tors the Times spoke with observed inflat­ed con­tracts and staffing. One tun­nel-bor­ing machine in the city, for exam­ple, was oper­at­ing with upwards of 20 staffers, where in most cities that machin­ery would be run with few­er than 10. ​"I'm the union, and some­times I'm say­ing to myself, ​'What the hell are they even doing?'" Richard Fitzsim­mons, a Local 147 busi­ness man­ag­er, told the Times.
The report fur­ther con­trast­ed the con­di­tions gov­ern­ing the MTA with the Parisian Metro sys­tem, where work­place pro­tec­tions are noto­ri­ous­ly strong. A con­struc­tion project in Paris, France that involved sim­i­lar work and goals as the Sec­ond Avenue Sub­way, which opened last year in Man­hat­tan, cost $450 mil­lion per mile, com­pared with the $2.5 bil­lion per mile spent on the MTA expan­sion project.
"Con­struc­tion com­pa­nies and con­sult­ing firms," Nixon says, ​"dri­ve up the costs because they get a cut as prof­it for them­selves. Then they turn around and donate mas­sive amounts of mon­ey to politi­cians like Andrew Cuo­mo. It's a pay-to-play sys­tem that lines the pock­ets of peo­ple on top while work­ing fam­i­lies pay the price. … The lack of fund­ing to fix our sub­way sys­tem and short­changed safe­ty mea­sures means the jobs of our union work­ers become that much hard­er and dan­ger­ous as work­ers strug­gle to keep the trains run­ning with too few hands on deck."
As the Times inves­ti­ga­tion also high­light­ed, con­struc­tion com­pa­nies and con­sul­tants that han­dle MTA con­tracts have donat­ed gen­er­ous­ly to Cuo­mo over the course of his admin­is­tra­tion. The New York Dai­ly News, in a recent report, found that Tul­ly Con­struc­tion Co. was recent­ly award­ed a $282.5 mil­lion MTA con­tract this month. After sub­mit­ting the low­est bid for the tun­nel repair project, they added on an addi­tion­al $68 mil­lion. Com­pa­ny head Peter Tul­ly has giv­en more than $221,000 in cam­paign con­tri­bu­tions to Cuo­mo. In total, Tul­ly Con­struc­tion has col­lect­ed $468 mil­lion in state Depart­ment of Trans­porta­tion contracts.
Cuo­mo has also col­lect­ed rough­ly $890,0000 from two dozen of his polit­i­cal appointees — includ­ing to the MTA board — along with $1.3 mil­lion more from those appointees' spous­es, chil­dren and businesses.
"When I'm talk­ing about sac­ri­fices, I'm talk­ing about mak­ing tough deci­sions about whether we pri­or­i­tize the dai­ly func­tion­ing of our crum­bling sub­way sys­tem or throw mon­ey down the drain in pay-to-play crony­ism and mis­man­age­ment," Nixon wrote in ref­er­ence to her orig­i­nal state­ment. ​"When I'm talk­ing about sac­ri­fices, I'm talk­ing about mil­lion­aires and bil­lion­aires, real estate devel­op­ers, and Wall Street bankers who are not pay­ing their fair share."
This week's exchange high­lights what an uphill bat­tle Nixon could face in gain­ing sup­port from orga­nized labor in New York. Since she declared her can­di­da­cy, a num­ber of the state's unions, while stop­ping short of full-on endorse­ments, have issued glow­ing praise of Cuo­mo to the press. ​"We have to com­plete our inter­nal process, but I am total­ly con­fi­dent that the union will be 100 per­cent with the gov­er­nor," Bob Mas­ter, assis­tant to the vice pres­i­dent of the Com­mu­ni­ca­tion Work­ers of Amer­i­ca Dis­trict 1, told Politi­co. ​"He has been a stead­fast ally, he has stepped up when­ev­er we've asked his assis­tance and he's deliv­ered for work­ing peo­ple," Mas­ter added.
SEIU 32BJ pres­i­dent Héc­tor Figueroa offered sim­i­lar praise: ​"We are going through our inter­nal endorse­ment process at 32BJ but we ful­ly expect that the governor's pro­gres­sive record of stand­ing with work­ing fam­i­lies — the strongest of any gov­er­nor in the coun­try — will earn him our mem­bers' support."
A long­time labor oper­a­tive in New York state, who pre­ferred to speak anony­mous­ly giv­en their ongo­ing work in state pol­i­tics, wasn't sur­prised by the pile-on of sup­port. ​"It's very wide­ly known that the gov­er­nor and his team are extreme­ly aggres­sive in mak­ing calls to their allies to be pub­lic in their oppo­si­tion" to his polit­i­cal oppo­nents, the source told In These Times. ​"In all fair­ness, labor lead­ers have to make some hard deci­sions for their mem­bers, and the rela­tion­ship between exist­ing gov­ern­ment lead­ers is vital."
Giv­en labor's close ties to Cuo­mo – and that most union endorse­ment process­es are ongo­ing – find­ing labor oper­a­tives will­ing to go on record ques­tion­ing union sup­port for the gov­er­nor can be difficult.
While his admin­is­tra­tion has seen the pas­sage of a plan for $15 min­i­mum wage, paid fam­i­ly leave and, just recent­ly, a grad­ual increase to a $19 wage for air­port work­ers, Cuomo's rela­tion­ship to unions hasn't always been unam­bigu­ous­ly friend­ly. Before his 2014 char­ter school push, Cuo­mo made chal­leng­ing union pow­er in Albany one of the main­stays of his 2010 guber­na­to­r­i­al cam­paign. As the New York Times wrote of an inter­view they did with the gov­er­nor short­ly before that elec­tion, Cuo­mo pledged to ​"mount a pres­i­den­tial-style per­ma­nent polit­i­cal cam­paign to counter the well-financed labor unions he believes have bul­lied pre­vi­ous gov­er­nors and law­mak­ers into mak­ing bad decisions."
As ​"right to work" efforts were being rolled out in states like Wis­con­sin and Michi­gan, Cuo­mo also accept­ed tens of thou­sands of dol­lars in cam­paign con­tri­bu­tions from David Koch, an influ­en­tial con­ser­v­a­tive donor who has fund­ed anti-union efforts around the coun­try. Dur­ing her first speech as a can­di­date, Nixon quipped that ​"The Koch broth­ers donat­ed $87,000 to Andrew Cuo­mo when he first ran in 2010 because they knew a good invest­ment when they see one."
Of Nixon's com­ments about the MTA, the labor source says that the guber­na­to­r­i­al can­di­date ​"poten­tial­ly touched on a nerve inad­ver­tent­ly. Because the tran­sit sys­tem sit­u­a­tion is so fraught, labor unions are extreme­ly sen­si­tive that their work­ers being used as scape­goats to hide what the needs are for the sub­way: more mon­ey for infra­struc­ture, and more support."
"It's nat­ur­al to have a learn­ing curve when talk­ing about labor," the source con­tin­ued. ​"Every­thing you say is not going to be per­fect, and what cam­paigns do is use what­ev­er gaffe that comes out to say this per­son will be anti-labor. I haven't seen that from her."
On Cuo­mo, the source said, ​"I think he's ner­vous … the nar­ra­tive here is that, ​'If she wins, the whole world will come apart. We're deliv­er­ing. We have a good plan. We're work­ing hard togeth­er as a move­ment. We can't shake things up, and we need you to be out there. This is a can­di­date that doesn't have what it takes to become gov­er­nor.' It's not a fair way to do it. The labor move­ment is not at the whim of the gov­er­nor, but there is pressure."
The source also observes that Cuo­mo has a his­to­ry of becom­ing more overt­ly pro-labor around elec­tion sea­sons, not­ing that the gov­er­nor became more explic­it­ly pro­gres­sive after his pri­ma­ry chal­lenger in 2014, Zephyr Tea­chout, gar­nered 34 per­cent of the vote that year. ​"I think the shift was very real when he real­ized the pow­er unions and labor have," the source told In These Times. ​"What he real­ized is that he could not take that rela­tion­ship for granted."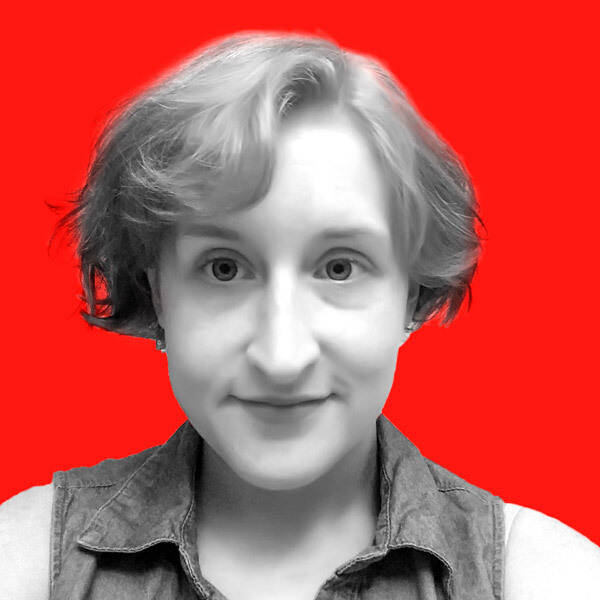 Kate Aronoff
is a Brook­lyn-based jour­nal­ist cov­er­ing cli­mate and U.S. pol­i­tics, and a con­tribut­ing writer at The Inter­cept. Fol­low her on Twit­ter @katearonoff.