What if there were no such thing as a second chance?
In a tight job market, where even the slightest blemish on an application could be a dealbreaker, millions of workers are at risk of being shut out of job opportunities by a single document: a tarnished FBI rap sheet.
Employers in occupations regulated by government, such as school employees, can run background checks through the FBI's national database to filter out applicants with an arrest or conviction on their record. But labor rights groups say data errors have left countless workers vulnerable to unfair, arbitrary rejections.
Advocates are looking toward the Fairness and Accuracy in Employment Background Checks Act to help fix the FBI's flawed database and bring transparency to the screening system.
The bill, backed by the NAACP and the various transportation unions, would mandate that the FBI verify the accuracy of records used for screenings. An arrest older than one year would not be reported on a rap sheet without a record of its disposition or proof that the prosecution is still ongoing. Another proposed reform would ensure that ​"nonserious" offenses, like getting nabbed for ​"vagrancy" as a teen, would not be exposed to prospective employers. The bill would let people subject to screening see a copy of their rap sheet, so they can formally challenge inaccuracies.

There's a good chance you'll be one of them someday. According to the National Employment Law Project, nearly a third of all U.S. adults ​"are estimated to have a criminal record on file with the states that will show up on a routine criminal background check." Having a criminal record, by the way, does not a criminal make, since ​"about one-third of felony arrests never lead to conviction." Roughly half of the records do not even reveal final dispositions of cases, which further tempts employers to presume guilt over innocence.
Black workers are particularly vulnerable to database flaws because they are hugely overrepresented at all levels of the criminal justice process, from arrest to conviction and sentencing. Often, formerly incarcerated people struggle to get on the right path after prison, but after constant rejection due to employer prejudice, relapse into illegal activity in an epidemic cycle of recidivism.
Structural racial bias overlaps with bureaucratic barriers. Marc O'Brien of the advocacy group Legal Action Center told In These Times that in marginalized, high-crime communities, where people routinely get entangled with criminal justice authorities, ​"individuals with criminal records are more likely to have encounters with law enforcement that result in arrests but not in charges or convictions."
The backdrop to botched FBI screenings is a post-9/11 wave of information-hoarding by government, ranging from the push for tighter immigration screening through E-Verify to expanded surveillance in the name of national security. (Outside of federal government, private employment screening agencies have proliferated, generating more potential for the misuse of background data in the private sector).
Maurice Emsellem, policy co-director of the NELP, told In These Times, "[T]he criminal records databases, immigration background checks, credit checks, are all related, in that they have huge impact on people of color, they are based on poor databases, and often, they have questionable effectiveness."
In addition to upending job prospects, a dysfunctional screening system erodes workers' rights more broadly by giving employers a pretext to mistreat and marginalize employees, especially the ones who cause trouble. For example, when Ohio mechanic Russell Teegardin launched an organizing drive to unionize his workplace, his boss conveniently unearthed a record of a 15-year old DUI conviction. According to an NELP brief, ​"Naturally, the boss fired Russell, a union activist. Fortunately, the NLRB found that the firing was illegal and ordered him reinstated to his job, with back pay – but not until two years later."
Beyond cleaning up the federal database, the Legal Action Center and other groups have pushed for greater due process, through stronger civil rights enforcement and the development of a petition system to let workers with a bad rap offer formal proof of rehabilitation. One potential model is the waiver system for port workers screened under the federal Maritime Transportation Security Act. Over the past few years, many port workers faced being disqualified due to felony convictions, but the majority of those who protested (who, not surprisingly, were disproportionately Black, according to NELP) petitioned successfully for waivers that helped save thousands of jobs.
But Lindsay McLaughlin, legislative director with the International Longshore and Warehouse Union, said the petition process is still a struggle for union members:
I have helped expedite hundreds of cases of appeals and waivers. Many times, workers were never convicted of the felony that caused them to receive an initial letter of determination that they may not be eligible for a [Transportation Worker Identification Credential]. The onus is then placed on the worker to collect documentation proving they were never convicted of a crime. These cases have taken months for TSA to adjudicate….

There are too many workers who are falling through the cracks. Our members are lucky that they have a strong union backing them.
To ensure fairness as well as accuracy, some local governments have proactively limited the role of background checks. Boston, Seattle and other cities, for example, have restricted screenings to the final application phase for otherwise qualified workers, and banned those infamous confessional check-boxes on application forms for city jobs.
Making sure people's criminal records reflect reality is a bare minimum. But institutional bias will remain entrenched, so long as employers continue to judge people based on their past rather than on their potential. Breaking the stigma starts with simply giving people the benefit of the doubt.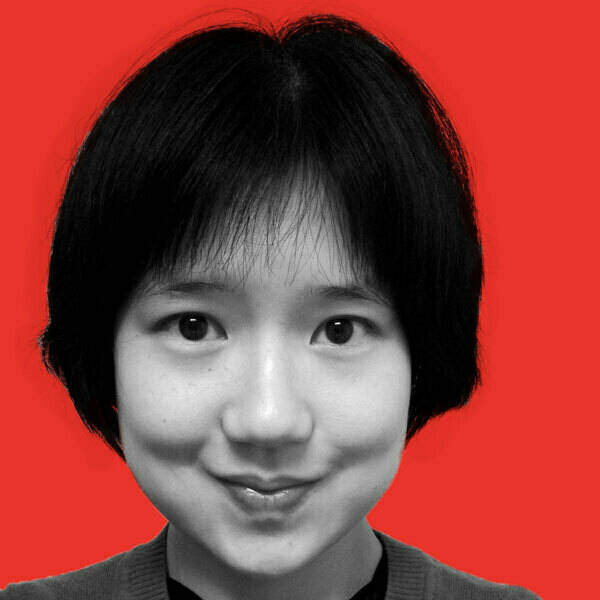 Michelle Chen is a contributing writer at In These Times and The Nation, a contributing editor at Dissent and a co-producer of the ​"Belabored" podcast. She studies history at the CUNY Graduate Center. She tweets at @meeshellchen.