I Couldn't Help But Wonder…Is Democratic Socialism Catching On?
Sex and the City star and New York gubernatorial candidate Cynthia Nixon is now a democratic socialist.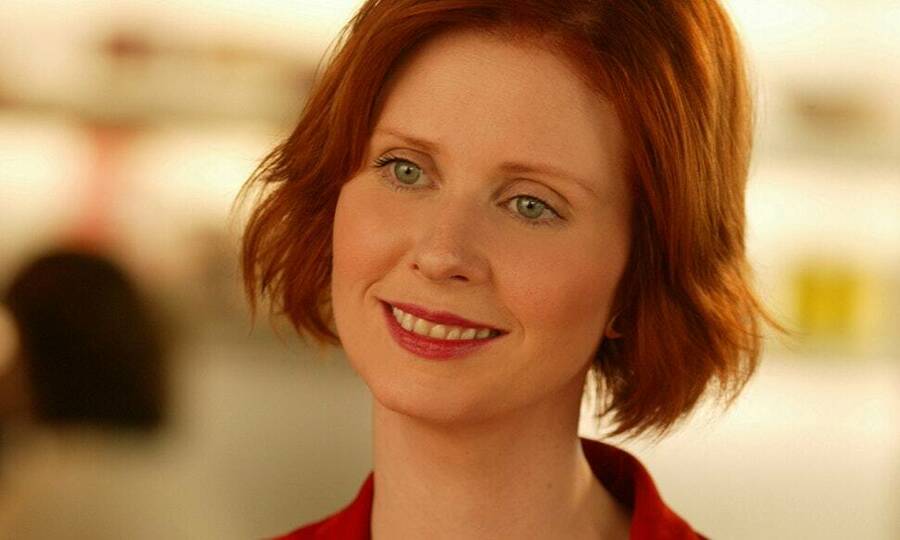 New York guber­na­to­r­i­al can­di­date Cyn­thia Nixon is a demo­c­ra­t­ic social­ist. Nixon, who is chal­leng­ing incum­bent Gov. Andrew Cuo­mo, wrote in an email to Politi­co that some ​"more estab­lish­ment, cor­po­rate Democ­rats get very scared by this term but if being a demo­c­ra­t­ic social­ist means that you believe health care, hous­ing, edu­ca­tion and the things we need to thrive should be a basic right not a priv­i­lege then count me in."
In real-time, candidates and, critically, groups like DSA and the social movements and community organizing outfits they work with, are helping map out what a 21st century American democratic socialism might look like.
This move comes just weeks after Alexan­dria Oca­sio-Cortez — a self-described demo­c­ra­t­ic social­ist and dues-pay­ing mem­ber of the Demo­c­ra­t­ic Social­ists of Amer­i­ca (DSA) — won an upset pri­ma­ry against Rep. Joe Crow­ley, until that point con­sid­ered one of the most pow­er­ful Democ­rats in the House. In the wake of Bernie Sanders' pres­i­den­tial pri­ma­ry, these devel­op­ments have sparked a con­ver­sa­tion about what the term ​'demo­c­ra­t­ic social­ism' actu­al­ly means.
The Right spent much of Obama's pres­i­den­cy, con­fus­ing­ly, for social­ists, call­ing poli­cies like the Afford­able Care Act — a mar­ket-based exchange dom­i­nat­ed by pri­vate health­care insur­ers — social­ism. Now that can­di­dates like Nixon and Oca­sio-Cortez are active­ly choos­ing to iden­ti­fy with the label pub­licly, the Right doesn't have much ammu­ni­tion to draw on, com­par­ing demands for com­mon-sense things like afford­able hous­ing to Stal­in­ist five-year plans.
In real-time, can­di­dates and, crit­i­cal­ly, groups like DSA and the social move­ments and com­mu­ni­ty orga­niz­ing out­fits they work with, are help­ing map out what a 21st cen­tu­ry Amer­i­can demo­c­ra­t­ic social­ism might look like. Nixon and Oca­sio-Cortez have defined it main­ly as a nat­ur­al exten­sion of the mea­sures out­lined in their pol­i­cy plat­forms, which include sup­port for poli­cies like Medicare for All, free pub­lic col­lege, tax­ing the rich and upend­ing back­ward vot­er sup­pres­sion laws.
As Oca­sio-Cortez straight­for­ward­ly put it when asked to define demo­c­ra­t­ic social­ism: ​"In a mod­ern, moral and wealthy soci­ety, no per­son in Amer­i­ca should be too poor to live. … What that means to me is health care as a human right. It means that every child, no mat­ter where you are born, should have access to a col­lege or trade-school edu­ca­tion, if they so choose it. And I think that no per­son should be home­less, if we can have pub­lic struc­tures and pub­lic pol­i­cy to allow for peo­ple to have homes and food and lead a dig­ni­fied life in the Unit­ed States."
It wasn't dia­tribes about own­er­ship over the means of pro­duc­tion that won Oca­sio-Cortez her elec­tion, and it won't be singing the Inter­na­tionale that wins Nixon hers. What has seemed to res­onate with New York vot­ers — and with those of fel­low demo­c­ra­t­ic social­ists Lee Carter, in the Vir­ginia leg­is­la­ture, and Car­los Ramirez Rosa, a Chica­go Alder­man — is a tan­gi­ble vision of a more humane soci­ety, backed up by a gen­uine com­mit­ment to lis­ten­ing to and fight­ing for the con­cerns of their constituencies.
Old­er and exist­ing mod­els of social­ism and social democ­ra­cy offer lessons, but not exact­ly roadmaps. Sweden's uni­ver­sal health­care sys­tem is both suc­cess­ful and pop­u­lar, while the coun­try is one of the world's whitest. Norway's mas­sive social wealth fund has giv­en the coun­try a robust pub­lic sphere, but was also built on oil wealth. And even America's own his­to­ry of demo­c­ra­t­ic social­ism in pow­er — like much of Amer­i­can his­to­ry writ large — was at times rid­dled with racism, as when social­ist Mil­wau­kee Con­gress­man Vic­tor Berg­er defend­ed seg­re­ga­tion. The writ­ings of Marx and Lenin offer plen­ty of valu­able insights into cap­i­tal­ism and polit­i­cal strat­e­gy, although may not be of much help in craft­ing a plan to effec­tive­ly abol­ish ICE (which both Oca­sio-Cortez and Nixon call for).
Build­ing any sus­tain­able demo­c­ra­t­ic social­ism in 21st cen­tu­ry Amer­i­ca — the unique chal­lenge that social­ists in the Unit­ed States find them­selves sad­dled with — is grap­pling with the fact that the coun­try was built on a bru­tal foun­da­tion of geno­cide and slav­ery which fun­da­men­tal­ly defines our soci­ety, and that the threat of cli­mate change demands that we decar­bonize our econ­o­my by 2050 at the absolute lat­est or face civ­i­liza­tion­al annihilation.
After being stripped vio­lent­ly from America's polit­i­cal con­scious­ness through decades of red-bait­ing and state-sanc­tioned mur­der, social­ism is, for the first time many can remem­ber, emerg­ing here as some­thing oth­er than either a coun­ter­cul­tur­al aes­thet­ic pref­er­ence or the pre­oc­cu­pa­tion of a hand­ful of aca­d­e­mics. It's now firm­ly enmeshed in our pol­i­tics, and as such has to grap­ple with ques­tions that are hard­er to parse out in real life than online or in the­o­ret­i­cal texts: How do social­ists gov­ern? How do we run sub­way sys­tems or fire depart­ments, or the Envi­ron­men­tal Pro­tec­tion Agency? What does it actu­al­ly look like to bring things pre­vi­ous­ly left to the mar­ket under pub­lic ownership?
The strength of Amer­i­can demo­c­ra­t­ic social­ism will fail or fly in the long-run based on what it's actu­al­ly able to deliv­er. In the short-run, it has to win over vot­ers who've prob­a­bly nev­er heard of it. Here's hop­ing Nixon and oth­er demo­c­ra­t­ic social­ist can­di­dates can make the case suc­cess­ful­ly this year.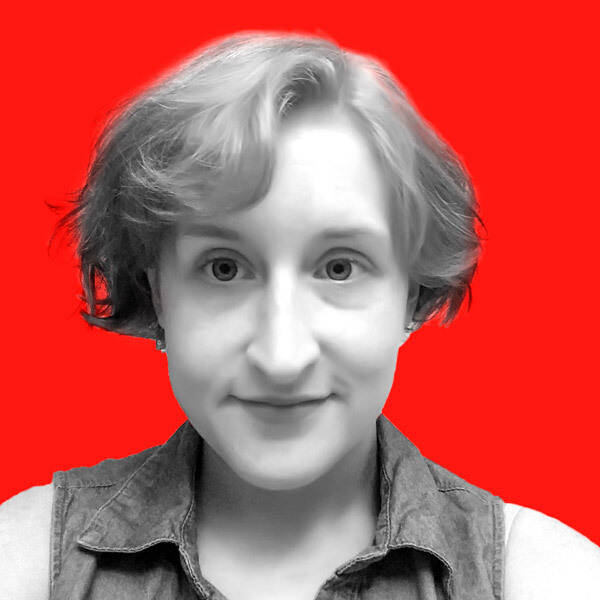 Kate Aronoff
is a Brook­lyn-based jour­nal­ist cov­er­ing cli­mate and U.S. pol­i­tics, and a con­tribut­ing writer at The Inter­cept. Fol­low her on Twit­ter @katearonoff.