Did Indiana Autoworkers Strike a Blow Against Two-Tier Contracts?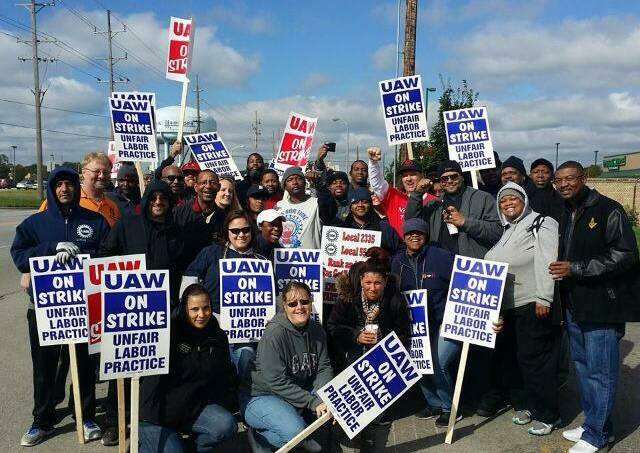 With their day-long strike a week ago and rat­i­fi­ca­tion of a new union con­tract on Sun­day, work­ers at a Ham­mond, Indi­ana, auto parts plant may have dealt a blow to a divi­sive con­ces­sion that has proven a scourge to many unions in recent years — ​"two-tier" wage systems.
Under these two-tier sys­tems, new work­ers start at hourly rates far below long­time work­ers and have sched­uled pay pro­gres­sions that will nev­er match the vet­er­ans' pay (nor usu­al­ly their ben­e­fits, espe­cial­ly pen­sions). For exam­ple, under the old con­tract at the Ham­mond plant, Lear paid new work­ers as lit­tle as $11 an hour, ris­ing to a max­i­mum of $16 an hour, while vet­er­ans made $19.97 an hour doing the same work.
By the end of their four-year con­tract with Lear Corp., local union pres­i­dent Jaime Luna said, the 760 Unit­ed Auto Work­ers mem­bers who make seats for the Ford Tau­rus and Explor­er mod­els will all con­verge at the contract's increased wage rate for expe­ri­enced work­ers (now num­ber­ing about 200): $21.58 an hour.
But lat­er on Mon­day, Auto­mo­tive News report­ed that a Lear senior vice-pres­i­dent of human resources, Tom DiDo­na­to, said that in order to elim­i­nate the two-tier sys­tem for about 450 work­ers, the UAW agreed to accept a new job title for 310 posi­tions — sub-assem­bly work­ers — with even low­er wages. At the end of the con­tract, start­ing pay for sub­assem­bly work­ers would be $12 an hour (com­pared to $16.50 for assem­bly work­ers) and the max­i­mum would be $15.25 (below the top pay of $16 an hour in the pre­vi­ous con­tract for assem­bly workers).
Luna con­tin­ued to insist that two-tier wages had been elim­i­nat­ed, Auto­mo­tive News report­ed. He said that work­ers' sup­port for the con­tract was ​"over­whelm­ing" but refused to give the pre­cise vote count.
In a fol­low-up inter­view, a union spokesper­son, said that Lear would open a new sub-assem­bly plant with around 300 employ­ees, with about 130 drawn from the exist­ing plant, which cur­rent­ly does some work that will be defined as ​"sub-assem­bly" work under the new con­tract. The group of 130 has been assured that it has first rights to trans­fer back into the pri­ma­ry seat assem­bly plant and should have the same pay as oth­er work­ers in that facil­i­ty at the end of the contract.
The bal­ance of the work­ers in the new sub-assem­bly plant will like­ly come from anoth­er con­trac­tor — CSG — that does some sub-assem­bly work for Lear cur­rent­ly at a facil­i­ty with a start­ing rate of only $8.25, well below even the new Lear sub-assembly.
Luna's spokesper­son said that all work­ers under the con­tract will get a raise and will be able to make the top rate by the end of the con­tract. Ben­e­fits will stay the same for all of the Lear workers.
Two-tier sys­tems spread through­out the auto assem­bly and parts indus­tries and many oth­er man­u­fac­tur­ing indus­tries in recent years, espe­cial­ly after the union agreed in 2007 to the demands of Detroit's three hard-pressed auto com­pa­nies. In that agree­ment, the final assem­bly plants of the ​"Big Three" paid their new­ly hired work­ers slight­ly more than half the $28 an hour rate of vet­er­an auto work­ers for doing the same work, side-by-side on the assem­bly line, with no prospect of ever reach­ing the vet­er­ans' pay rates.
Rough­ly 20 to 25 per­cent of all union con­tracts have recent­ly con­tained some kind of two-tier pay­ment. Such arrange­ments, often made in response to threats of plant clo­sures or job loss­es, can turn into strate­gies for long-term sup­pres­sion of wages. They can also gen­er­ate con­flict and resent­ment among work­ers mak­ing vast­ly dif­fer­ent amount of mon­ey and under­mine solidarity.
But no divi­sions were evi­dent as dozens of first and sec­ond-tier work­ers stood on the pick­et lines at Lear on Sat­ur­day, Sept. 13. A steady stream of cars and trucks honked in sup­port as they drove down the busy street in front of the factory.
"We're all out here for the same thing — equal­i­ty," said Loren­zo Jones, a sec­ond-tier work­er. ​"We vot­ed [in a 96 % to 4 % strike vote] to get rid of that two-tier. We got peo­ple bump­ing elbows doing the same work, mak­ing half the pay. First tier would like sec­ond tier to get it. They feel it's just not right, clock­ing in the same time, ship­ping out the same time, mak­ing less money."
Lear's recent finan­cial gains also moti­vat­ed strik­ers. ​"They're doing well, and we should, too," Jones said. ​"We want to take care of our kids and our fam­i­ly. And this work is grueling."
Local union vice-pres­i­dent Hanif Has­san, a first-tier work­er, shared Jones' assess­ment. ​"If a two-tier sys­tem remained in place, it would def­i­nite­ly ben­e­fit the com­pa­ny, but it would not allow our mem­bers to achieve what we believe is everyone's right," Has­san says. ​"Erad­i­cat­ing the two-tier sys­tem would still allow the com­pa­ny to be viable."
If a move­ment to elim­i­nate two-tier sys­tems takes off, it could have a dra­mat­ic impact not just on auto parts sup­pli­ers but also on the major assem­bly plant con­tracts com­ing up for rene­go­ti­a­tion next year. Although the UAW has avoid­ed mak­ing state­ments on its goals, many indus­try observers, local union offi­cials and mem­bers have indi­cat­ed that the union wants to end the two-tier sys­tem in their next con­tract. The Cana­di­an Auto Work­ers hailed the orig­i­nal announce­ment of a suc­cess­ful elim­i­na­tion of two-tier wages as a har­bin­ger of UAW strat­e­gy for next year that should take pres­sure off them. The CAW has long opposed two-tier sys­tems but has been pres­sured to make some concessions.
The two-tier sys­tem is anath­e­ma to work­ers and even to union offi­cials who nego­ti­at­ed the arrange­ment, because the work­ers mak­ing dif­fer­ent wages work along­side each oth­er. But the set­tle­ment at Lear sug­gests that the two-tier sys­tem may be elim­i­nat­ed at a rel­a­tive­ly mod­est cost to employ­ers if they can divide work­ers by job clas­si­fi­ca­tion or facil­i­ty and still main­tain huge dif­fer­en­tials. For many years, the auto indus­try has oper­at­ed with a rel­a­tive­ly well-paid elite in engine, stamp­ing and final assem­bly plants that were, except for for­eign trans­plants, fair­ly solid­ly organized.
But the parts work­ers, who have been less thor­ough­ly orga­nized, have been paid far below the industry's elite rates. The new con­tract could tech­ni­cal­ly elim­i­nate two-tier pay but still keep — or even expand — the mul­ti­ple pay lev­els of parts mak­ers and subcontractors.
Still, elim­i­nat­ing two-tier would be an impor­tant step back to greater sol­i­dar­i­ty in pay in the indus­try. ​"I think it will be huge," says Coby Mil­len­der, plant chair­man at the Tau­rus assem­bly plant in the south Chica­go sub­urbs near Lear's plant and leader of a group of work­ers from his local show­ing their sup­port for Lear work­ers. "[The Lear strike and con­tract] will weigh on nego­ti­a­tions of the future. It has to. I know about the UAW plans. We don't like two-tier. It has cre­at­ed a divi­sion with­in the UAW."
UAW is a web­site spon­sor of In These Times. Spon­sors have no role in edi­to­r­i­al content.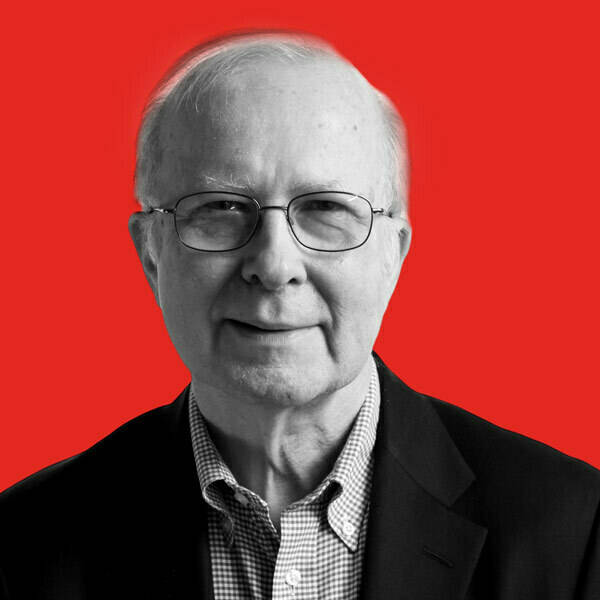 David Moberg, a senior edi­tor of In These Times, has been on the staff of the mag­a­zine since it began pub­lish­ing in 1976. Before join­ing In These Times, he com­plet­ed his work for a Ph.D. in anthro­pol­o­gy at the Uni­ver­si­ty of Chica­go and worked for Newsweek. He has received fel­low­ships from the John D. and Cather­ine T. MacArthur Foun­da­tion and the Nation Insti­tute for research on the new glob­al economy.