In May, Pres­i­dent George W. Bush and an ador­ing Con­gress offered lav­ish sup­port for a uni­lat­er­al plan by Israel Prime Min­is­ter Ehud Olmert to set Israel's final per­ma­nent bor­ders. The plan involves annex­ing large por­tions of the occu­pied West Bank, includ­ing high­ly con­test­ed land near the city of Jerusalem, and build­ing a wall enclos­ing the expand­ed Jew­ish state in a secure bas­tion. Doing so would com­plete­ly negate the so-called ​"road map" agree­ment once laud­ed as the surest path to a two-state solu­tion for the Pales­tini­ans and Israelis.
Why are Palestinians being punished for electing Hamas representatives as we trumpet our dedication to democracy in the Middle East?
At the same time, the Unit­ed States and the Euro­pean Union have with­drawn their sup­port of the Pales­tin­ian Author­i­ty because vot­ers elect­ed Hamas mem­bers to rep­re­sent them. Hamas refus­es to aban­don vio­lent resis­tance to Israeli occu­pa­tion and even denies Israel's right to exist. Hamas' behav­ior is hard to con­done, but this dis­parate treat­ment is trou­bling to me.
Per­haps it's a prod­uct of my Amer­i­can upbring­ing. After all, through­out my life, I've seen at least a dozen films and heard many tales laud­ing the hero­ic acts of the French and Pol­ish resis­tance to the Nazi occu­pa­tion of World War II, while derid­ing France's dread­ed Vichy régime, which col­lab­o­rat­ed with the Nazis. We now use quis­ling, the last name of Vid­kun Quis­ling, the Nor­we­gian pres­i­dent who col­lab­o­rat­ed with the Nazis, to define trea­son of a par­tic­u­lar­ly despi­ca­ble kind.
Today, how­ev­er, the U.S. gov­ern­ment and its media hand­maid­ens insist we must despise the Pales­tin­ian, Iraqi and Afghani resis­tance fight­er and embrace the occu­piers and their col­lab­o­ra­tors. Today's occu­piers argue that their actions are nec­es­sary to insure nation­al secu­ri­ty, relieve human suf­fer­ing and bring democ­ra­cy to these coun­tries. But we should recall that all of history's occu­piers jus­ti­fied their actions with sim­i­lar­ly haughty motives.
We now demo­nize those rebel­lious spir­its we once cel­e­brat­ed. Have we for­got­ten that it's the very act of occu­pa­tion that is the point of con­tention, not the occupier's iden­ti­ty? This dis­parate treat­ment of the Pales­tini­ans seems hyp­o­crit­i­cal, as does pun­ish­ing them for elect­ing Hamas rep­re­sen­ta­tives, even as we trum­pet our ded­i­ca­tion to democracy.
One rea­son for this change of heart may be that the Bush admin­is­tra­tion has defined these con­tem­po­rary resis­tance fight­ers as ene­mies in the war on ter­ror­ism. The term has become a sta­ple of con­tem­po­rary dis­course. But the def­i­n­i­tion of ​"ter­ror­ism" could mean many things: tar­get­ing civil­ians for vio­lence, try­ing to intim­i­date by ter­ror­iz­ing, or per­haps sim­ply asym­met­ri­cal war­fare, etc. Although def­i­n­i­tions vary, few dis­pute that ter­ror­ism is a tac­tic, not an agent. A war on ter­ror­ism is actu­al­ly an oxy­moron: a war on war.
The Bush administration's war on ter­ror­ism is real­ly a con­flict with a small clique of rad­i­cal Mus­lims who have decid­ed to wage asym­met­ri­cal war­fare against U.S. inter­ests. A clos­er look reveals these rad­i­cals are prog­e­ny of peo­ple for­mer­ly col­o­nized by Euro­pean pow­ers, and most of their griev­ances derive from colonialism's legacy.
They once framed those griev­ances in a sec­u­lar con­text. The Pan-Arab nation­al­ism of Egypt's Gamal Abdul Nass­er, Libya's Muam­mar Gaddafi and Yasir Arafat's Pales­tine Lib­er­a­tion Orga­ni­za­tion (PLO), as well as the Baath par­ties of both Syr­ia and Iraq, was the most coher­ent expres­sion of anti-colo­nial resis­tance in the region.
But these sec­u­lar ide­olo­gies (many informed by social­ist ideals) failed to pro­vide real solu­tions to their prob­lems. Some of that fail­ure was due to U.S. inter­ven­tion in the domes­tic affairs of any nation that threat­ened the West's access to its resources. The Unit­ed States has a bad habit of inter­fer­ing when the prof­its of its cor­po­ra­tions are threatened.
The Iran­ian rev­o­lu­tion of 1979 that oust­ed the U.S.-sponsored Shah Moham­mad Reza Pahlavi in favor of Aya­tol­lah Khome­ni her­ald­ed the emer­gence of a new par­a­digm of anti-colo­nial resis­tance in the Mus­lim world. Nation­al­ist rad­i­cals adopt­ed Islam as an ani­mat­ing ideology.
The Pales­tin­ian strug­gle against Israeli occu­pa­tion was one of the last anti-colo­nial move­ments to under­go this reli­gious con­ver­sion. But that changed in Sep­tem­ber 2000 when Ariel Sharon, who then was leader of the Israel oppo­si­tion, led a secu­ri­ty force of 1,000 to the Al-Aqsa Mosque in Jerusalem, a ven­er­at­ed Mus­lim site. The vis­it set off a chain of events that explod­ed into the ​"Al-Aqsa Intifa­da." Dur­ing this peri­od, Islamist resis­tance groups like Hamas, Islam­ic Jihad and Hezbol­lah began gain­ing trac­tion on sec­u­lar groups like the PLO and the Pop­u­lar Front for the Lib­er­a­tion of Palestine.
As pun­ish­ment for Hamas' elec­toral suc­cess, the Euro­pean Union and Unit­ed States (as well as oth­er gov­ern­ments) have halt­ed pay­ments to the Pales­tin­ian Author­i­ty. The Pales­tin­ian peo­ple are now in a cri­sis for exer­cis­ing their demo­c­ra­t­ic fran­chise and vot­ing to resist occu­pa­tion. If only they had a polit­i­cal option like the Vichy régime.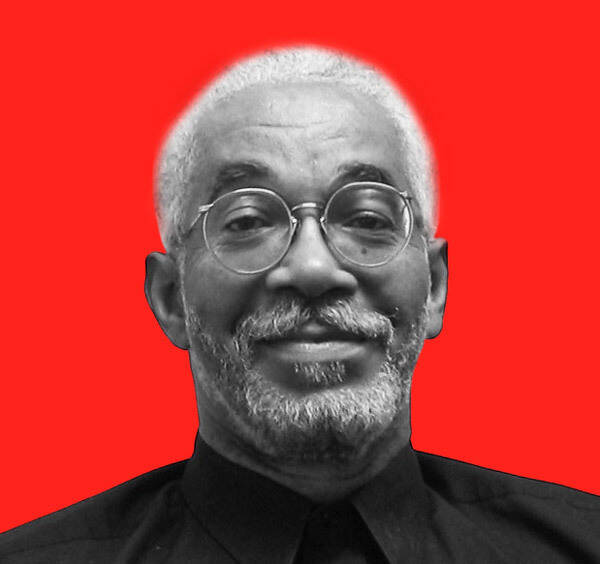 Sal­im Muwakkil
is a senior edi­tor of
In These Times
, where he has worked since
1983
. He is the host of The
Sal­im Muwakkil
show on WVON, Chicago's his­toric black radio sta­tion, and he wrote the text for the book
HAROLD: Pho­tographs from the Harold Wash­ing­ton Years
.