Disruption Is Good—Starting with the Inauguration
This weekend's protests are just the beginning.
There's anoth­er kind of inau­gu­ra­tion hap­pen­ing in Wash­ing­ton D.C. today. There's no tick­et need­ed to get in or balls com­mem­o­rat­ing it. As Don­ald Trump gets sworn in as the Unit­ed States' 45th pres­i­dent, those opposed to his agen­da — espe­cial­ly those most like­ly to come under attack — are kick­ing off his tenure with resistance.
'More than ever, this is a moment to come out of our comfort zone, leave our fears behind and really stand up.'
Ear­ly this morn­ing, at a series of check­points and inter­sec­tions around the inau­gu­ra­tion stage, groups rep­re­sent­ing every­thing from the move­ment for black lives to a fem­i­nist future and cli­mate jus­tice are attempt­ing to block peo­ple from reach­ing the inau­gu­ra­tion stage or — at the very least — show their dis­taste for what's hap­pen­ing. On Sat­ur­day, the Women's March will bring hun­dreds of thou­sands of peo­ple to the Capi­tol and thou­sands more out to satel­lite demon­stra­tions around the city.
"If peo­ple don't orga­nize and mobi­lize togeth­er, they are vul­ner­a­ble. And we'll see the unrav­el­ling of what this coun­try was built on: the notion that there are free­doms and lib­er­ties that peo­ple have risked their lives for to come to this coun­try," says Día Bùi, co-direc­tor of the Wash­ing­ton Peace Cen­ter and orga­niz­er of one of today's actions. Lead­ing up to Friday's protests, she and oth­ers gath­ered for train­ings and teach-ins at church­es and com­mu­ni­ty spaces around the city.
Bùi helped plan a block­ade this morn­ing of ​"com­mu­ni­ties under attack," com­prised large­ly of immi­grants, Mus­lims and Jews. Dis­rupt J20 more gen­er­al­ly, she tells In These Times, was ini­ti­at­ed by long­time orga­niz­ers in Wash­ing­ton, D.C., eager not to have the con­cerns of the peo­ple who live in the city — par­tic­u­lar­ly low-income com­mu­ni­ties and com­mu­ni­ties of col­or — left out of the sto­ry told about who's resist­ing Trump, espe­cial­ly in his own backyard.
About 140 peo­ple marched toward a check­point, shout­ing out chants like, ​"Say it loud, say it clear. Refugees are wel­come here!" Mem­bers of Show­ing up for Racial Jus­tice (SURJ) were tasked with inter­fac­ing with Trump sup­port­ers, though rel­a­tive­ly few passed by.
Asked why she's come to Wash­ing­ton, Melis­sa Miles, of Newark, New Jersey's Iron­bound Com­mu­ni­ty Cor­po­ra­tion, says, ​"To vis­i­bi­lize us. They want to bury, but we're seeds. We're going to sprout and grow. The shit they're throw­ing at us is going to be the fertilizer."
She'll par­tic­i­pate in the Women's March as part of the It Takes Roots con­tin­gent, one of many head­ing to the march being head­ed up by grass­roots orga­niz­ers from African-Amer­i­can, Lati­no, Asian, Pacif­ic Islander, indige­nous and poor white com­mu­ni­ties around the coun­try. ​"More than ever, this is a moment to come out of our com­fort zone, leave our fears behind and real­ly stand up," Miles told In These Times.
It's not just that peo­ple are resist­ing Trump, she says, but how. Pro­gres­sive groups across the spec­trum faced an influx of calls and inter­est almost imme­di­ate­ly post-elec­tion, and — for many — this weekend's protests will feed into longer-term orga­niz­ing. Both Miles and Bùi hope to cap­i­tal­ize on the momen­tum gen­er­at­ed by Trump's elec­tion and see this weekend's demon­stra­tions as part of a much larg­er effort.
Because of the fusion of misog­y­ny and racism that Trump's Cab­i­net rep­re­sents, Miles argues, tak­ing lead­er­ship from the peo­ple and com­mu­ni­ties most like­ly to come under increased threat because of the Trump admin­is­tra­tion is a move that's as strate­gic as it is solidaristic.
The nar­ra­tive that protests are the domain of well-off, sign-sport­ing col­lege stu­dents is a con­ve­nient one for Trump. But the his­to­ry of protest in the Unit­ed States — from the labor mil­i­tan­cy of the 1930s to the civ­il rights move­ment to ACT UP — is one that's been led most fierce­ly by the peo­ple bear­ing the brunt of regres­sive poli­cies. Ignor­ing that risks mut­ing the fact that there is real resis­tance to Trump, a pres­i­dent who didn't win the major­i­ty of the pop­u­lar vote and doesn't have the major­i­ty of the country's support.
Com­pli­ment­ing history's big and suc­cess­ful demon­stra­tions, too, has always been the less glam­orous work of orga­niz­ing that's won major egal­i­tar­i­an and redis­trib­u­tive reforms. The same has been true of the right, which lift­ed its own tra­di­tions of orga­niz­ing from the left. The ​"hand­book" of the Tea Par­ty, famous­ly, was Saul Alinsky's Rules for Rad­i­cals: A Prag­mat­ic Primer for Real­is­tic Rad­i­cals, inspired par­tial­ly by com­mu­nist orga­niz­ers in the Con­gress of Indus­tri­al Orga­ni­za­tions (CIO).
"The protest is a mech­a­nism for us to bring peo­ple togeth­er," Bùi says, ​"and send the mes­sage to an admin­is­tra­tion, which has already shown that it's not inter­est­ed in hear­ing direct­ly from the people."
Whether he wants to or not, Trump will hear from them today.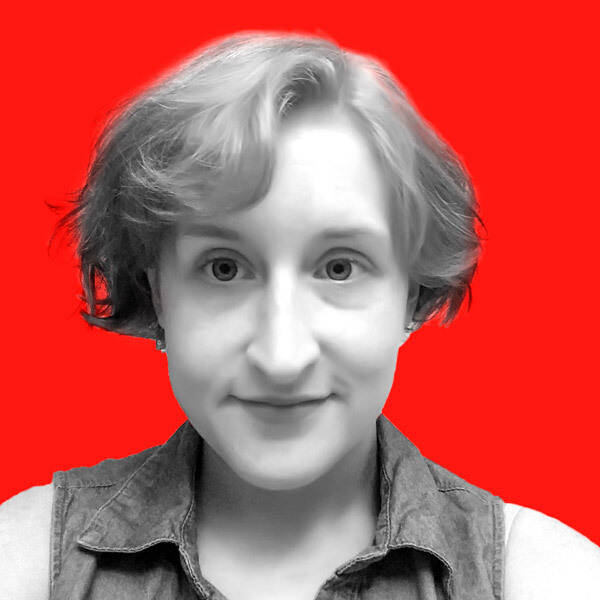 Kate Aronoff
is a Brook­lyn-based jour­nal­ist cov­er­ing cli­mate and U.S. pol­i­tics, and a con­tribut­ing writer at The Inter­cept. Fol­low her on Twit­ter @katearonoff.