The DNC's New Finance Chair Embodies Everything the Left Hates About the Democratic Establishment
It's not just his past criticisms of Bernie Sanders: Chris Korge has a long history of undermining the party's progressive wing.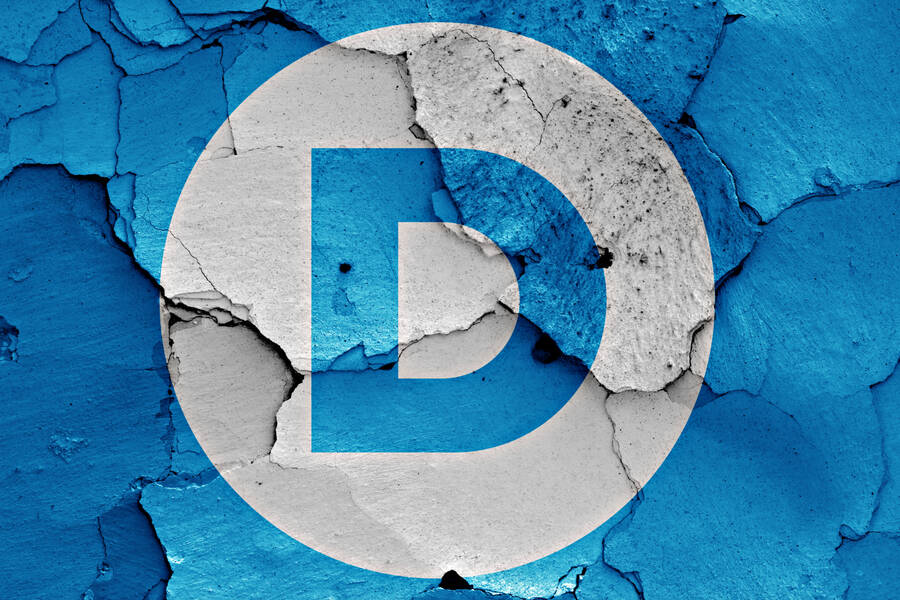 On May 5, Chris Korge was cho­sen to replace Hen­ry Muñoz as the new finance chair of the Demo­c­ra­t­ic Nation­al Com­mit­tee (DNC).
While Korge hasn't been a lobbyist for some time, the appointment of someone with his history to the DNC may well rub up against the organization's attempt to rebrand in the wake of 2016.
Recent news reports have described Korge as a ​"Mia­mi attor­ney" and a ​"top fundrais­er." Oth­er titles Korge has car­ried have includ­ed ​"big-time lob­by­ist," ​"retail czar" and ​"king of the air­port lobbyists."
Korge's appoint­ment has already sparked a small con­tro­ver­sy, after a dona­tion to Kamala Har­ris' cam­paign and some old tweets of his that were crit­i­cal of Bernie Sanders — includ­ing one claim­ing that the ​"only Bern the mid­dle class will feel from Bernie is the pain from all the tax increas­es" — sparked con­cerns his pres­ence in the DNC would augur a repeat of 2016 when the DNC was accused of har­bor­ing an anti-Sanders bias.
But there are oth­er rea­sons Korge's appoint­ment may inspire con­cern from pro­gres­sives. At a time when the DNC is attempt­ing to shed a rep­u­ta­tion of back­ing con­ser­v­a­tive can­di­dates, engag­ing in pay-to-play pol­i­tics and being sub­ject to cor­po­rate influ­ence, its new finance chair­man embod­ies these trends.
Korge's polit­i­cal influ­ence and con­nec­tions were forged through more than a decade of influ­ence ped­dling in Mia­mi-Dade Coun­ty that vir­tu­al­ly meld­ed his polit­i­cal work with his and the city's busi­ness. And while he's not a lob­by­ist any­more, Korge remains a promi­nent busi­ness­man in the state whose for­tunes depend part­ly on the favor of local elect­ed officials.
Since the 1990s, Korge has been a lead­ing fundrais­er and some­thing of a Demo­c­ra­t­ic king­mak­er in Flori­da — a cru­cial state for the par­ty. Korge has used his cor­po­rate con­nec­tions and fundrais­ing pow­er to both pro­mote can­di­dates and gain the ears of suc­ces­sive pres­i­dents. For much of that time, Korge also served as a lob­by­ist, using those same con­nec­tions to secure lucra­tive deals for his clients.
Through­out much of his career, Korge's rise and influ­ence has often been linked to the polit­i­cal suc­cess of Alex Penelas, a Cuban-Amer­i­can coun­cil­man for the Flori­da city of Hialeah who served as the may­or of Mia­mi-Dade Coun­ty from 1996 to 2004. (Penelas, now a lob­by­ist, is run­ning for may­or again in 2020.)
Penelas is remem­bered today large­ly for the numer­ous alle­ga­tions of cor­rup­tion that dogged his time as may­or and dimin­ished pub­lic trust in the coun­ty gov­ern­ment, many of which cen­tered around his rela­tion­ship to Korge. Before that, Korge was one of sev­er­al lob­by­ists who moon­lit as Penelas' top fundrais­ers for his suc­cess­ful 1990 bid for coun­ty com­mis­sion­er. Dur­ing that cam­paign, Penelas pum­meled his oppo­nent for hav­ing ties to lobbyists.
Korge's con­nec­tion to Penelas quick­ly became a point of con­tro­ver­sy. Dur­ing a Decem­ber 1991 debate among com­mis­sion­ers over how to dole out an extra $48 mil­lion of tax mon­ey, Penelas was accused by fel­low com­mis­sion­er Joe Ger­sten of doing Korge's bid­ding when he pushed to bestow an added $350,000 a year to the Mia­mi Are­na. At the time, Korge was one of three reg­is­tered lob­by­ists for are­na man­agers. ​"If you don't like Chris Korge, say it, for God's sake!" Penelas shout­ed, accord­ing to reports. ​"I think the issue is, you do like Chris Korge," Ger­sten replied.
In the fol­low­ing years, Korge lob­bied for sev­er­al clients work­ing against the inter­ests of city gov­ern­ment and the peo­ple it rep­re­sent­ed. Korge was one of the go-to lob­by­ists for a num­ber of com­pa­nies that want­ed to delay impend­ing new safe­ty stan­dards for hur­ri­cane shut­ters in April 1994.
In 1995 he helped local golf­ing leg­end Char­lie DeLuc­ca secure what was described as a ​"sweet­heart deal" and ​"give­away." The deal saw the city spend near­ly $4 mil­lion to ren­o­vate the Mel­reese Golf Course, before hand­ing over a 30-year lease to pri­vate devel­op­ers who would pay $275,000 a year in rent, while the city paid $300,000 a year to pay for improve­ments. Under the deal, the city would only start mak­ing a prof­it off of the course after 17 years. The same year, he act­ed as part of, in the words of the Mia­mi Her­ald, a ​"Dream Team of Dade lob­by­ists," work­ing to pri­va­tize the county's water and sew­er depart­ment to the cha­grin of unions and the depart­men­t's employees.
"The secret to becom­ing influ­en­tial is the will­ing­ness to sup­port some­thing you believe in," Korge lat­er said. ​"A lot of times, peo­ple don't want to take the chance of being on some­one's side."
By the mid-1990s, Korge had acquired a rep­u­ta­tion as one of the most polit­i­cal­ly pow­er­ful peo­ple not just in the coun­ty, but all of South Flori­da. Through high-priced events that brought donors togeth­er with local and oth­er Demo­c­ra­t­ic offi­cials, Korge quick­ly became one of the DNC's major fundrais­ers. Then-pres­i­dent Bill Clin­ton stopped by for din­ner at Korge's Pinecrest home in 1997, and Korge even stayed the night at the White House.
"There are prob­a­bly a dozen deal­mak­ers in this town, then there are 30 or 40 wannabes," Mau­rice Ferre, the for­mer may­or of Mia­mi, lat­er said. ​"The king of them all is Chris Korge."
Korge worked to main­tain his influ­ence. Though pub­licly express­ing ambiva­lence toward lob­by­ing ("Not very much," he replied when asked in 1998 if he liked being a lob­by­ist), he joined a lob­by­ist-led effort in 1998 to derail pro­posed lob­by­ing reforms, includ­ing lob­by­ist dis­clo­sure require­ments for com­pa­nies want­i­ng to do busi­ness with the coun­ty, which would have brought a mea­sure of trans­paren­cy to the influ­ence ped­dling endem­ic to the coun­ty gov­ern­ment. He lat­er spoke out against a pro­pos­al to make Coun­ty Hall lob­by­ists dis­close how much their clients were pay­ing them.
By this time, Korge's rela­tion­ship with Penelas — for whose suc­cess­ful may­oral cam­paign Korge had raised $2.4 mil­lion — came increas­ing­ly under scruti­ny. A sworn depo­si­tion by a Penelas aide in a 1998 civ­il suit against the coun­ty revealed the degree to which busi­ness inter­ests held sway in his office. The aide tes­ti­fied that Penelas reg­u­lar­ly sought advice from an infor­mal cir­cle of friends, fam­i­ly, busi­ness­peo­ple and fundrais­ers, includ­ing Korge.
After for­mer coun­ty man­ag­er Arman­do Vidal was fired by Penelas in 1998 over charges of cor­rup­tion, Vidal claimed he had been pres­sured to approve a no-bid con­tract for gift stores and news­stands at Mia­mi Inter­na­tion­al Air­port (MIA) for Sirgany/​Century. Sir­gany had sev­er­al con­nec­tions to the may­or's office, includ­ing Korge, who had not only worked in the company's ware­house in his teens, but now count­ed it as a client.
The lucra­tive Sir­gany con­tract — which gave the com­pa­ny con­trol of 19 news­stands at MIA, or more than half of its avail­able retail space, for anoth­er five years — became a con­sis­tent source of scan­dal for Penelas. A series of inves­ti­ga­tions by the Mia­mi Her­ald in 1999 revealed the extent to which polit­i­cal crony­ism dom­i­nat­ed at MIA, cen­ter­ing around Korge, whom the paper described as ​"the airport's unof­fi­cial retail czar."
Korge, it turned out, count­ed as clients all four major con­ces­sion oper­a­tors at MIA, who con­trolled approx­i­mate­ly 90 per­cent of food and shop­ping space at the air­port, a stran­gle­hold they'd held since 1992. When MIA had put news­stands out for bid that year, Sir­gany had twice lost out in eval­u­a­tions by air­port staff. The Mia­mi-Dade Coun­ty Com­mis­sion over­ruled them, with Penelas, then a com­mis­sion­er, push­ing for an imme­di­ate vote that end­ed with Sir­gany scor­ing a 10-year deal. Accord­ing to the Her­ald, Penelas went against staff rec­om­men­da­tions three times to sup­port Korge's clients' MIA bids.
Once Penelas won his elec­tion, Korge was known to drop ref­er­ences to the new mayor's office and what it was sup­pos­ed­ly com­fort­able with while push­ing his clients' inter­ests, unwit­ting­ly backed up by Penelas. ​"I've heard that many times, and I have expressed my dis­plea­sure on many, many occa­sions," he told the Her­ald. Many of the deals held by Korge's clients saw no oth­er bid­ders, and one con­sul­tant for Dis­ney com­plained he had spent three years try­ing to make inroads into the air­port before giv­ing up, con­clud­ing ​"that fight­ing Chris Korge was not worthwhile."
Fur­ther Her­ald inves­ti­ga­tions in the 2000s turned the mat­ter into yet anoth­er headache for Penelas. Dade Avi­a­tion Con­sul­tants (DAC), a Korge client that Penelas had con­vinced the Com­mis­sion to grant a $15 mil­lion-a-year con­tract to in exchange for over­see­ing the MIA's expan­sion, was found to have paid $1.3 mil­lion worth of fees to Korge and oth­er lob­by­ists whom it kept on retain­er. This $1.3 mil­lion was essen­tial­ly pub­lic mon­ey, since DAC got its rev­enue from not just the con­tract, but land­ing fees paid by airlines.
DAC was being habit­u­al­ly shak­en down by Penelas, Korge and oth­er offi­cials and lob­by­ists to pitch in mon­ey for cam­paigns and oth­er caus­es. At one point, Penelas and Korge request­ed that DAC give $50,000 to the DNC. A report by the county's Office of the Inspec­tor Gen­er­al that reviewed DAC's per­for­mance over 10 years of its con­tract found not only that the com­pa­ny had no method to record and mea­sure its work, but that $2.9 mil­lion could have been saved every year by sim­ply hav­ing air­port staff do the same work.
The issue flared up again in 2002, when the Her­ald uncov­ered that Host Mar­riott Ser­vices Corp (HMSC), a Korge client that had secured a 10-year con­ces­sions con­tract at MIA on the con­di­tion that it oper­at­ed with minor­i­ty part­ners, had been pay­ing those part­ners tens of thou­sands of dol­lars a month to pre­tend they were run­ning eight restau­rants. In fact, HMSC was oper­at­ing all the con­ces­sions, while those involved pro­duced records and reports false­ly claim­ing mil­lions of dol­lars worth of sales. The part­ners in turn kicked 10 per­cent of the month­ly sum from HMSC to Korge, who had orga­nized the arrangement.
"In the volu­mi­nous annals of air­port sleaze, the Host Mar­riott deal will go down as a clas­sic," wrote the Herald's Carl Hiaasen.
The case sparked a years-long joint cor­rup­tion probe by the Mia­mi-Dade Police, the FBI and the U.S. Attorney's Office that result­ed in no indict­ments. Mia­mi-Dade Police Direc­tor Car­los Alvarez pulled his detec­tives off the case in Novem­ber 2003 even as he said it was ​"clear-cut" that laws had been bro­ken, charg­ing that the U.S. Attor­ney was hes­i­tant to bring charges in a case involv­ing so many pow­er­ful polit­i­cal play­ers. The case may well have helped tor­pe­do Penelas' bid for Sen­ate in 2004, how­ev­er, which Korge, as one of Penelas' clos­est polit­i­cal con­fi­dantes, was involved in.
This kind of influ­ence ped­dling wasn't lim­it­ed to the MIA either, as Korge's clients appeared to mirac­u­lous­ly beat the com­pe­ti­tion in oth­er areas of city busi­ness. In 1999, when the Com­mis­sion had to decide between a $19 mil­lion bid from Bell­South to pro­vide pay tele­phone ser­vices in coun­ty facil­i­ties and a $50 mil­lion offer from AT&T, the Com­mis­sion chose Bell­South, Korge's client, even though it meant far less mon­ey for the coun­ty (Bell­South lat­er donat­ed gen­er­ous­ly to the Gore cam­paign). In 2001, the Com­mis­sion reject­ed appeals for new bids on a gov­ern­ment tran­sit pro­gram, with dis­abled res­i­dents who relied on the ser­vice com­plain­ing the oper­a­tor at the time, Korge's client, Advanced Trans­porta­tion Solu­tions, pro­vid­ed a dread­ful ser­vice that reg­u­lar­ly arrived hours late, even just to ride a few miles.
Korge's ris­ing polit­i­cal for­tunes were stalled by Al Gore's loss to George W. Bush in 2000. He chose to con­sol­i­date his influ­ence with­in the Demo­c­ra­t­ic Par­ty, hav­ing spent the pre­ced­ing years rais­ing mil­lions of dol­lars for both the DNC and the Gore cam­paign, while fur­ther ingra­ti­at­ing him­self to the Clin­tons. Besides stay­ing the night at the White House, Korge host­ed then-Pres­i­dent Bill Clin­ton for a view­ing of the first pres­i­den­tial debate between Bush and Gore, and he turned his fundrais­ing prowess to Hillary Clinton's 2000 Sen­ate campaign.
Korge used his influ­ence in Demo­c­ra­t­ic pol­i­tics, and with­in Flori­da in par­tic­u­lar, to sup­port and recruit cen­trist to con­ser­v­a­tive can­di­dates. In 2001, he con­vinced for­mer U.S. Ambas­sador to Viet­nam Pete Peter­son, a for­mer fight­er pilot and POW with a cen­trist record in Con­gress, to run against Jeb Bush for gov­er­nor, before Peter­son bowed out a few months lat­er, cit­ing the ​"war on ter­ror." In 2006, he backed Rod Smith in the Demo­c­ra­t­ic pri­ma­ry for gov­er­nor of Flori­da, who received an A rat­ing from the NRA and had co-spon­sored ​"stand your ground" leg­is­la­tion, and was opposed by envi­ron­men­tal­ists for his close­ness to agribusiness.
"I told him, ​'Lis­ten, You're wast­ing your time,'" Korge told the Orlan­do Sen­tinel in 2006 about meet­ing Smith. ​"But by the time he left, not only was I giv­ing him checks and get­ting involved, but I was con­vinced that he could win the gen­er­al election."
Anoth­er fig­ure on the receiv­ing end of Korge's gen­eros­i­ty was a young Mar­co Rubio, who received $500 from Korge in 1999 for his cam­paign for state rep­re­sen­ta­tive in the 111th dis­trict. Korge did not donate to Rubio's Demo­c­ra­t­ic oppo­nent, Anas­ta­sia Garcia.
In 2008, Korge served as a key fig­ure in Hillary Clinton's pres­i­den­tial cam­paign, at one point rais­ing $1 mil­lion for her in a sin­gle night. When she lost the pri­ma­ry, Korge became a top bundler for Barack Oba­ma, a posi­tion he was dis­ap­point­ed to find came with less access than that of his rela­tion­ship with the Clintons.
"I've had almost no com­mu­ni­ca­tion with the White House," he com­plained to the Wash­ing­ton Post in 2009 after rais­ing $5.5 mil­lion for the Oba­ma campaign.
Korge raised funds for Oba­ma again in 2012, and most recent­ly was involved in Andrew Gillum's unsuc­cess­ful bid for gov­er­nor in 2018. As late as March 2019, Korge and a hand­ful of oth­er top Demo­c­ra­t­ic donors were wait­ing for for­mer Vir­ginia Gov. Ter­ry McAu­li­ffe, who Korge has known for more than three decades, to enter the 2020 pres­i­den­tial con­test. Like Korge, McAu­li­ffe was a for­mer lob­by­ist and major Demo­c­ra­t­ic fundrais­er who's had his own brush with the law and has rep­re­sent­ed some unseem­ly clients. McAu­li­ffe has praised Korge's selec­tion as DNC finance chair.
Despite leav­ing behind the lob­by­ing game more than a decade ago, Korge has main­tained a link to his past. Besides work­ing as an attor­ney and real estate devel­op­er, Korge is the chair­man of NewsLink, an air­port con­ces­sion busi­ness formed in 2004 that oper­ates in sev­er­al dif­fer­ent air­ports in Flori­da and the North­east, includ­ing MIA. When MIA exec­u­tives urged the com­mis­sion to final­ly open new bids for shops and restau­rants in 2012, NewsLink fierce­ly opposed the move, with its pres­i­dent and CEO declar­ing that ​"this is not the time to go to pub­lic solic­i­ta­tion." Iron­i­cal­ly, Korge and NewsLink com­plained years lat­er when busi­ness­es with gov­ern­ment con­nec­tions received no-bid con­tracts with the MIA.
In 2017, Korge, argu­ing that con­struc­tion and train delays at MIA had led to lost rev­enue for NewsLink, request­ed a lease exten­sion and a kiosk as com­pen­sa­tion, a request denied by the air­port. Korge did what he had always done: he took his request to the mayor's office instead. In an ear­li­er time, when Penelas was may­or and Korge was king of coun­ty lob­by­ists, it may well have been fast-tracked and approved. This time, Korge had to wait in line like every­one else.
The fol­low­ing year, Korge opposed coun­ty leg­is­la­tion that would have forced con­ces­sion oper­a­tors to pay a ​"liv­ing wage" of up to $15 an hour, despite NewsLink gen­er­at­ing $55 mil­lion of rev­enue in 2016. ​"We could­n't pay a liv­ing wage," he told the Mia­mi Her­ald.
While Korge hasn't been a lob­by­ist for some time, the appoint­ment of some­one with his his­to­ry to the DNC may well rub up against the organization's attempt to rebrand in the wake of 2016, when it faced accu­sa­tions of pay-to-play and was crit­i­cized for blur­ring the line between pub­lic ser­vice and pri­vate enrichment.
Per­haps none of this will ulti­mate­ly mat­ter to the party's base and vot­ers in gen­er­al as long as Korge keeps the mon­ey flow­ing. The real test will come in August, when the DNC votes on whether or not to keep Korge on as finance chair.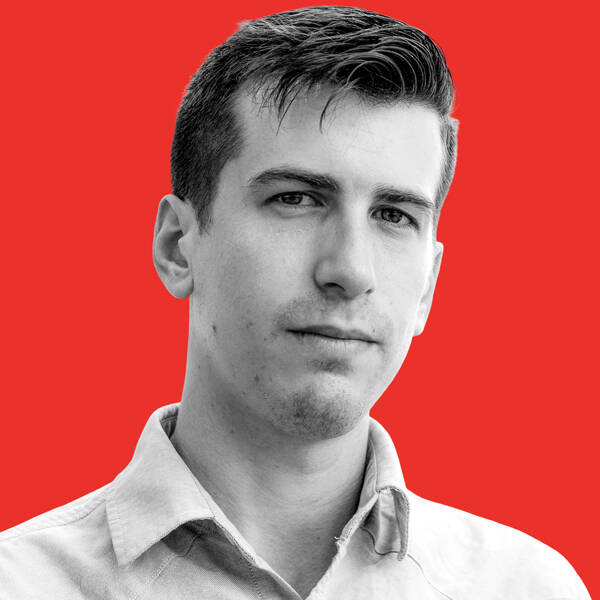 Branko Marcetic
is a staff writer at Jacobin mag­a­zine and a
2019
 – 
2020
Leonard C. Good­man Insti­tute for Inves­tiga­tive Report­ing fel­low. He is work­ing on a forth­com­ing book about Joe Biden.