Documenting Social Justice
Kartemquin Films marks a milestone--and remains as relevant as ever.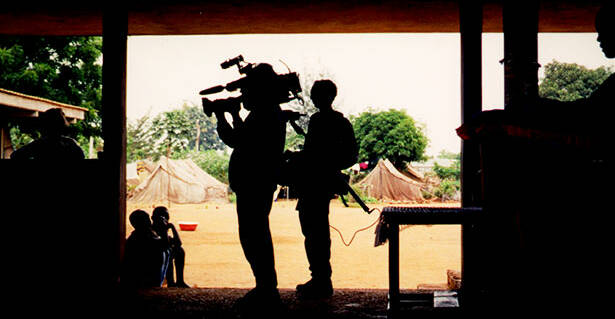 As he approached the podi­um on the stage of the funki­ly charm­ing Metro club in Chica­go in mid-Sep­tem­ber, film­mak­er Gor­don Quinn pulled out a well-thumbed book. ​"I want to read you what inspired us to start Kartemquin Films," he said. "'Artists have always been the real pur­vey­ors of the news, for it is not the out­ward hap­pen­ing in itself which is new, but the kin­dling by it of emo­tion, per­cep­tion and appreciation.'"
Kartemquin Films has become a center of cultural gravity--a site to encourage social inquiry, to nurture talent and to push for policies that strengthen our democracy.
Kartemquin, which Quinn start­ed with two oth­er young ide­al­is­tic Uni­ver­si­ty of Chica­go grad­u­ates in 1966, has become a leg­endary source of social-issue doc­u­men­taries, includ­ing Hoop Dreams, The New Amer­i­cans series on pub­lic TV, and, most recent­ly, The Inter­rupters. (A Good Man, which pro­files director/​choreographer Bill T. Jones, will air on PBS' Amer­i­can Mas­ters on Novem­ber 11.) Since 1966, Kartemquin has made doc­u­men­tary films intro­duc­ing peo­ple to real­i­ties they hadn't imag­ined and trig­ger­ing con­ver­sa­tions about how to live togeth­er in a democracy.
The quote Quinn read at Kartemquin's 45th anniver­sary cel­e­bra­tion was by the great Amer­i­can prag­ma­tist philoso­pher John Dewey, who brought us pro­gres­sive edu­ca­tion before it was depoliti­cized, who worked with Jane Addams at Hull-House and who argued that democracy's lifeblood is con­ver­sa­tion between peo­ple who don't already agree.
It wasn't the first time I had heard that quote. When I became cul­ture edi­tor at In These Times in 1978, Quinn made a point to drop by the office and argue that our cul­tur­al cov­er­age should be informed by Dewey's per­spec­tive. He argued that we should not only cov­er cul­tur­al expres­sion, but take a hard look at the orga­ni­za­tions and poli­cies that enable and lim­it its func­tion in a democracy.
I recent­ly agreed to serve on Kartemquin's board of direc­tors because I think Kartemquin Films is a remark­able Amer­i­can insti­tu­tion. It has become a cen­ter of cul­tur­al grav­i­ty – a site to encour­age social inquiry, to nur­ture tal­ent and to push for poli­cies that strength­en our democ­ra­cy. And it's reach­ing mil­lions of peo­ple in the­aters, liv­ing rooms, schools and orga­niz­ing settings.
The com­pa­ny was cre­at­ed just as ciné­ma vérité burst onto the scene. Inspired by the pio­neer­ing work of Richard Lea­cock, the Mayles broth­ers and the Nation­al Film Board of Canada's social-doc­u­men­tary work, Quinn and his col­leagues want­ed to con­duct what they called Cin­e­mat­ic Social Inquiry. But they soon found that just mak­ing a film wasn't enough. Dis­sat­is­fied with the luke­warm social action pro­voked by their ini­tial work in the 1960s, they sought out more activist approaches.
In the 1970s, Kartemquin evolved into a col­lec­tive enter­prise marked by the rise of fem­i­nism. Women and men com­ing from groups like work­ing-class orga­ni­za­tions Ris­ing Up Angry and Chica­go Women's Lib­er­a­tion Union – many with no film skills – joined. ​"We taught them film, they taught us orga­niz­ing," Quinn says.
At a time when sec­tar­i­an left pol­i­tics destroyed many orga­ni­za­tions, Kartemquinites stayed anchored to a Deweyan vision of demo­c­ra­t­ic par­tic­i­pa­tion. The Chica­go Mater­ni­ty Cen­ter Sto­ry (1976), direct­ed by Suzanne Dav­en­port (who became a school reform activist) and Jen­ny Rohrer (who went on to work with labor unions and non­prof­it orga­ni­za­tions) was the high­light of its era. Med­ical care was chang­ing from a patient-doc­tor rela­tion­ship to a set of indi­vid­u­al­ly bill­able pro­ce­dures, and a ven­er­a­ble Chica­go home birth ser­vice was being shut down. The Kartemquin col­lec­tive fol­lowed one of the last birthings of the ser­vice, with­in an eco­nom­ic and polit­i­cal analy­sis. The film has become a clas­sic, still used by fem­i­nist groups, med­ical orga­ni­za­tions and women's stud­ies pro­grams alike. When a Tal­la­has­see group fight­ing health­care cor­po­ra­ti­za­tion screened the film, the audi­ence spon­ta­neous­ly marched against a local hospital.
With the grad­ual dis­so­lu­tion of the col­lec­tive in the 1980s, Quinn and part­ner Jer­ry Blu­men­thal focused on mak­ing films about work and labor strug­gles in Chica­go. In Tay­lor Chain I and Tay­lor Chain II, they doc­u­ment­ed a chain fac­to­ry strike and the col­lec­tive bar­gain­ing process from the inside, with unprece­dent­ed per­mis­sion of both man­age­ment and labor. (Most of this work, like a lot of Kartemquin's reper­toire, is find­ing a new audi­ence online and on DVD.)
Kartemquin's low-key style of nur­tur­ing social-issue film­mak­ers was exem­pli­fied with Hoop Dreams. The film fol­lows two African-Amer­i­can Chica­go boys from mid­dle school to col­lege as they chase their ulti­mate­ly frac­tured dream to become pro­fes­sion­al bas­ket­ball play­ers. Direct­ed by Steve James, the film is about Amer­i­can dreams on a col­li­sion course with Amer­i­can real­i­ties. Sev­en­teen years after its debut, Hoop Dreams is shown to young boys and girls who need to know the odds against rid­ing sports out of racial, eco­nom­ic and polit­i­cal injustice.
Now one of the best-known Amer­i­can doc­u­men­taries, it was a film that was almost nev­er made. Launched from a mod­est short, it was enabled only with a minus­cule starter grant from the Illi­nois Arts Coun­cil and took sev­en years to fin­ish. Once Hoop Dreams was fin­ished – a heart­land vérité film, a doc­u­men­tary when they weren't sexy, 170 min­utes long and with zero celebri­ties – it should nev­er have been a suc­cess. But it swept the Sun­dance Film Fes­ti­val, made a record-break­ing deal (in which Kartemquin includ­ed the sub­jects), and won an Oscar nom­i­na­tion (for best edit­ing rather than best doc­u­men­tary, which kicked off a scan­dal in the enter­tain­ment world).
James' most recent work with Kartemquin, The Inter­rupters, about vio­lence pre­ven­tion in Chica­go, is also a film fes­ti­val hit and has won glow­ing crit­i­cal reviews.
The gala at Metro was full of tes­ti­mo­ni­als that demon­strat­ed Kartemquin's unique men­tor­ing and com­mu­ni­ty-build­ing role. With help from a MacArthur Foun­da­tion grant to tran­si­tion beyond the founder gen­er­a­tion, it con­tin­ues to train and nur­ture the film com­mu­ni­ty while look­ing at the big­ger pic­ture. The non­prof­it con­sis­tent­ly rais­es its voice on media pol­i­cy issues. It is a con­stant advo­cate for pub­lic fund­ing for the arts and since the 1970s has sup­port­ed cable access TV as a com­mu­ni­ty voice. In the 1980s, Kartemquin was a major voice in indie-film­mak­er demands that result­ed in pub­lic TV's Inde­pen­dent Tele­vi­sion Ser­vice, now offer­ing ​"a film fes­ti­val in your liv­ing room." And Kartemquin was a leader in doc­u­men­tar­i­ans' cre­ation of the Doc­u­men­tary Film­mak­ers' State­ment of Best Prac­tices in Fair Use. (Full dis­clo­sure: Amer­i­can University's Cen­ter for Social Media, which I found­ed, helped cre­ate this statement.)
Tim Hors­burgh, who directs Kartemquin's social net­work­ing efforts, says that he had to explain Face­book and Twit­ter to the old­er folks in the office when he began work­ing there. But once they got it, one of them burst out, ​"Oh, social net­work­ing! That's what we've always done!" Quinn agrees: ​"We see our­selves as media activists, think­ing about the role that media needs to play in a democracy."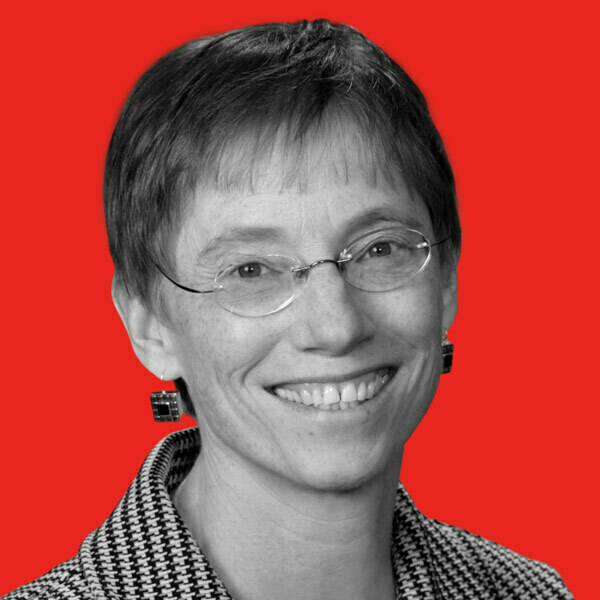 Patri­cia Aufder­hei­de
, a pro­fes­sor in the School of Com­mu­ni­ca­tion at Amer­i­can Uni­ver­si­ty in Wash­ing­ton, was cul­ture edi­tor of
In These Times
from
1978
to
1986
. Now a senior edi­tor of the mag­a­zine, her most recent book is
Reclaim­ing Fair Use: How to Put Bal­ance Back in Copy­right,
co-authored with Peter Jaszi.