Donald Sterling Is Only Part of the Problem
Sterling's remarks certainly deserve condemnation, but we can't ignore racism's more harmful effects.
On tapes released this week, Don­ald Ster­ling, a real estate mogul in Los Ange­les and an own­er of the LA Clip­pers, was caught berat­ing his girl­friend for hav­ing Black friends. Ster­ling has been accused of racism for years, par­tic­u­lar­ly after his 2009 set­tle­ment with the Depart­ment of Jus­tice sur­round­ing accu­sa­tions of hous­ing dis­crim­i­na­tion. But with­out the smok­ing gun of racial epi­thets on the record, the NBA sim­ply ignored his his­to­ry of big­otry.
When naked prejudice is displayed, therefore, it is treated as a kind of artifact from a distant and dark period in the nation's history that inexplicably, as Obama put it, 'percolate[s] up every so often.'
When Sterling's rant was leaked to the pub­lic, how­ev­er, NBA offi­cials and the sports media elite final­ly respond­ed with shock and hor­ror. On Tues­day, NBA Com­mis­sion­er Adam Sil­ver served Ster­ling with a life­time ban and a $2.5 mil­lion fine, prompt­ing many com­men­ta­tors to show­er Sil­ver with praise and gush about how the sys­tem had worked to exact justice.
Even before the NBA took offi­cial action, though, Pres­i­dent Oba­ma jumped into the fray. When asked about Ster­ling, Oba­ma per­son­al­ly con­demned his remarks as ​"incred­i­bly offen­sive [and] racist."
He went on to explain, ​"The Unit­ed States con­tin­ues to wres­tle with the lega­cy of race and slav­ery and seg­re­ga­tion … We've made enor­mous strides, but you're going to con­tin­ue to see this per­co­late up every so often … And I think that we just have to be clear and steady in denounc­ing it, teach­ing our chil­dren dif­fer­ent­ly, but also remain­ing hope­ful that part of why state­ments like this stand out some much is because there has been this shift in how we view ourselves."
Of course, Sterling's state­ments should have been round­ly crit­i­cized. It was telling, how­ev­er, that Oba­ma over­came his usu­al reluc­tance to talk about race when it came to the easy and obvi­ous tar­get of Ster­ling. By con­trast, a few days pri­or, the pres­i­dent had ducked the more impor­tant mat­ter of the U.S. Supreme Court's approval of Michigan's ban on affir­ma­tive action in col­lege admis­sions.
Obama's spokesper­son, Jay Car­ney, said on his behalf that he ​"oppos­es quo­tas and thinks an empha­sis on uni­ver­sal and not race-spe­cif­ic pro­grams is good pol­i­cy, con­sid­er­ing race, along with oth­er fac­tors, can be appro­pri­ate in cer­tain cir­cum­stances" — a com­ment that is mealy-mouthed at best con­sid­er­ing the dev­as­tat­ing impli­ca­tions of the Supreme Court's deci­sion for young stu­dents of color.
As the pres­i­dent demon­strat­ed this week, it is easy to be ver­bose in response to racist Nean­derthals who boor­ish­ly dis­play the anachro­nis­tic hate that the Civ­il Rights Move­ment made pub­licly and polit­i­cal­ly unac­cept­able a gen­er­a­tion ago. Unfor­tu­nate­ly, it is even eas­i­er to ignore the more real and per­ni­cious effects of per­sist­ing racial inequal­i­ty, dis­crim­i­na­tion and segregation.
The absence of race in the law and the ille­gal­i­ty of inten­tion­al acts of dis­crim­i­na­tion in pri­vate insti­tu­tions have cre­at­ed the illu­sion that racism is almost extinct except in the minds of those who stub­born­ly resist progress in the Unit­ed States. When naked prej­u­dice is dis­played, there­fore, it is treat­ed as a kind of arti­fact from a dis­tant and dark peri­od in the nation's his­to­ry that inex­plic­a­bly, as Oba­ma put it, ​"percolate[s] up every so often.'

Because of this, racism is gen­er­al­ly only rec­og­nized in the pub­lic are­na when it is inten­tion­al, out­landish and spec­tac­u­lar. In addi­tion to the Ster­ling back­lash, con­sid­er last year's wide­spread fury in response to Paula Deen's admis­sion that she ​"used the N‑word." Even more recent­ly, the nation unit­ed to cas­ti­gate Cliv­en Bundy, a lib­er­tar­i­an ranch­er who has been involved in an armed stand­off with fed­er­al offi­cials over the last month, mak­ing him a hero of the Repub­li­can Par­ty and mem­bers of the Nation­al Rifle Asso­ci­a­tion. This con­fronta­tion with the gov­ern­ment has giv­en him a plat­form to espouse a range of his ideas. At a recent press con­fer­ence, he pro­claimed:
I want to tell you one more thing I know about the Negro … They abort their young chil­dren, they put their young men in jail, because they nev­er learned how to pick cot­ton. And I've often won­dered, are they bet­ter off as slaves, pick­ing cot­ton and hav­ing a fam­i­ly life and doing things, or are they bet­ter off under gov­ern­ment sub­sidy? They didn't get no more free­dom. They got less freedom.
In a mat­ter of a few sen­tences, Bundy had gone from right-wing lion­heart to out-of-touch bigot.
Again, Bundy, Deen and Ster­ling deserve the acri­mo­ny pro­voked by their hate speech. But some of the pub­lic out­rage com­ing from the polit­i­cal elite and the main­stream media seems akin to the shed­ding of croc­o­dile tears. Days before Bundy made his incen­di­ary com­ments, after all, Repub­li­cans were falling over them­selves to get in Bundy's good graces and to praise his extrem­ist lib­er­tar­i­an views. But the minute Bundy gave voice to the same racism that under­lies many GOP nar­ra­tives — such as scare­mon­ger­ing over ​"wel­fare queens" and ​"ille­gal aliens" —he became a pari­ah. For exam­ple, a spokesper­son for Bundy's for­mer sup­port­er Sen. Dean Heller (R‑Nev.) was quick to con­demn him ​"in the most stren­u­ous way," for mak­ing ​"appalling and racist state­ments;" Rand Paul assured reporters that he ​"whole­heart­ed­ly dis­agreed with [Bundy]."
Elect­ed offi­cials and rep­re­sen­ta­tives of the fed­er­al gov­ern­ment fre­quent­ly claim that the Unit­ed States is race-neu­tral, or at least a soci­ety striv­ing towards ​"col­or­blind­ness". Chief Jus­tice John Roberts him­self spoke to this assump­tion when he infa­mous­ly expressed his 2007 oppo­si­tion to school inte­gra­tion pro­grams by stat­ing, ​"The way to stop dis­crim­i­na­tion on the basis of race is to stop dis­crim­i­nat­ing on the basis of race."
In oth­er words, accord­ing to Roberts and his ilk, ignor­ing race is the only rem­e­dy for the harm­ful Amer­i­can dis­par­i­ties between Black and white life dri­ven by decades of seg­re­ga­tion, biased dis­crim­i­na­to­ry pol­i­cy and pri­vate prac­tices — no mat­ter that with­out real, hon­est action, these dis­par­i­ties will con­tin­ue to be the sta­tus quo.
This racial cal­cu­lus has left the U.S. pub­lic bereft of a lan­guage to explain the vast socioe­co­nom­ic imbal­ance that per­sists in our soci­ety. Instead, African Amer­i­cans and Lati­nos are often held respon­si­ble for the con­di­tions of inequal­i­ty that exists in their racial­ly seg­re­gat­ed communities.
Last March, for instance, Wis­con­sin Repub­li­can Paul Ryan attrib­uted high lev­els of urban unem­ploy­ment to the cul­tur­al ​"tail­spin" of ​"inner city men … not even think­ing about work­ing": cod­ed lan­guage putting the blame for years of dis­crim­i­na­tion on the shoul­ders of peo­ple of col­or. Sim­i­lar­ly, in the recent shut­ter­ing of dozens of Chica­go schools, city offi­cials rarely voiced the fact that the so-called ​"under­uti­lized" insti­tu­tions large­ly served Black and Brown chil­dren who would, in turn, be left with few­er chances to succeed.
Mean­while, the humil­i­at­ing and quo­tid­i­an effects of insti­tu­tion­al racism — the dis­pro­por­tion­ate rates of pover­ty, unem­ploy­ment, fore­clo­sures, evic­tions, stu­dent loans, impris­on­ment and beyond that afflict Black com­mu­ni­ties and dis­tort Black life chances — large­ly go unno­ticed and with­out com­ment from those in pow­er or the gen­er­al public.
The anger direct­ed at Bundy, Ster­ling, and the like is well war­rant­ed; in Sterling's case, his rel­a­tive pit­tance of a fine is nowhere near enough pun­ish­ment. But their arro­gant dis­plays of ani­mos­i­ty are not the excep­tion in an oth­er­wise har­mo­nious soci­ety. Racism should not be reduced to the igno­rant out­bursts of social mis­fits. There should be as much rage direct­ed at hous­ing dis­crim­i­na­tion, school clo­sures and the oth­er, more tan­gi­ble effects of racism in the Unit­ed States today as there is toward those who allow their big­otry to be caught on tape.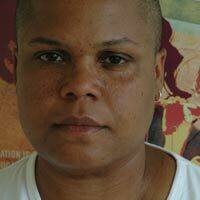 Keean­ga-Yamaht­ta Tay­lor
is a writer, pub­lic speak­er and activist liv­ing in Philadel­phia. She writes on Black pol­i­tics, hous­ing inequal­i­ty and issues of race and class in the Unit­ed States. She is the author of the forth­com­ing From #Black­Lives­Mat­ter to Black Lib­er­a­tion, pub­lished by Hay­mar­ket Books in Jan­u­ary
2016
. She is an Assis­tant Pro­fes­sor in the Depart­ment of African Amer­i­can Stud­ies at Prince­ton Uni­ver­si­ty. Fol­low her on Twit­ter: @KeeangaYamahtta.