Why We Must Not Look Away From Trump's Attacks on Salvadoran Immigrants
While his inflammatory rhetoric dominates the news, Trump is upending the lives of 200,000 Salvadoran migrants and refugees.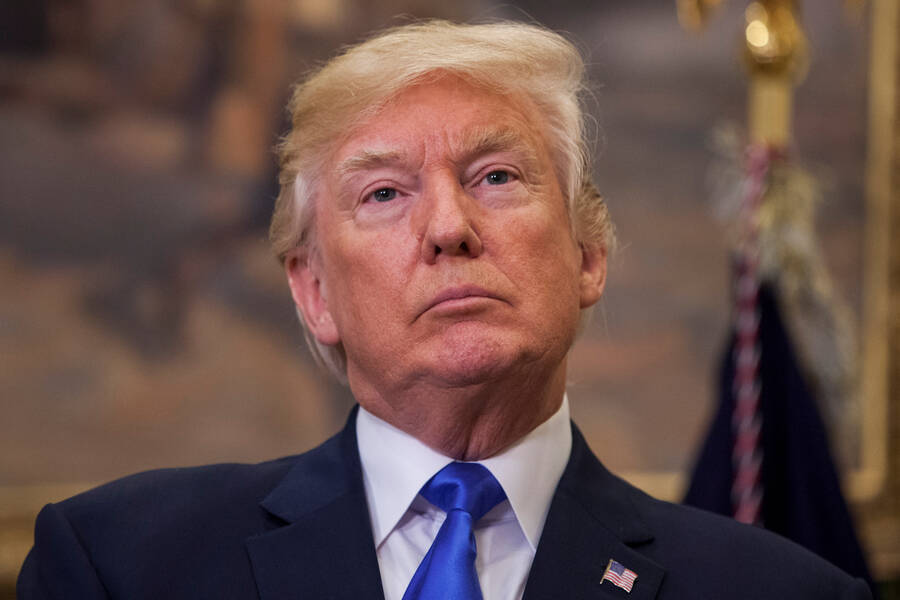 For years, just three words have kept hundreds of thousands of immigrants safe from harm: Temporary Protected Status (TPS). The program enables migrants and refugees from countries including El Salvador and Haiti to reside and work legally in the United States on humanitarian grounds in the wake of social and environmental disasters. But the Trump administration has turned one of those words, temporary, into the latest battleground in his war on immigrants.
Ironically, Trump has simultaneously deemed El Salvador safe, while also warning Americans of an "invasion" from Central America's massive criminal gang networks.
Trump has over the past several months announced phase-outs for TPS for Haiti, Nicaragua and—now — El Salvador under the banner of getting ​"tough" on immigration enforcement. However, ending TPS targets migrants who are as documented as you can get, having been repeatedly vetted year after year since the program was established two decades ago. The erosion of TPS parallels Trump's cancellation of the DACA program protecting undocumented youth — and comes as he ramps up deportation raids and mass arrests.
Trump has now declared that nearly 200,000 Salvadorans nationwide will have less than two years to prepare to uproot their lives. The White House has determined it ​"safe" to return by the arbitrary deadline of September 2019, since the country has supposedly recovered from the 2001 earthquake that was the original pretext for granting TPS status. A similar revocation of TPS for Honduran migrants is expected later this year.
But Osman Canales, a community activist based in Long Island, told In These Times that for countless Salvadoran Americans, the United States is the only safe place for them to be. ​"It's a temporary program," acknowledges the aspiring law student. But after two decades, he adds, ​"it has been in existence for so long, that these people have been here in this country contributing and establishing their lives in this country for many years already. We should not just erase everything that they have done … and say, you no longer belong here."
Canales' two sisters are part of a massive TPS community firmly rooted in the United States. ​"Their lives are here, their families are here, they have homes here, a lot of them have businesses here … These are some of the most productive people in our communities," he adds.
Ironically, Trump has simultaneously deemed El Salvador safe, while also warning Americans of an invasion from Central America's massive criminal gang networks. So TPS holders are expected to ​"safely" return to the same country that Trump seeks to turn into a repository for the supposed gang members he wants to drive back over the border.
Canales represents one of many ​"mixed-status" households across the country. His sisters are each raising three U.S. citizen children who have never lived in El Salvador, precisely because their family has sought to shield them from the epidemic violence that has plagued the country. Without TPS, he says, his sisters would face the impossible choice of splitting the family to return, or risking living without legal status in the United States. Though Canales himself has naturalized after living in the United States for many years, he knows everyone in his family — with or without papers — will be left stranded as some 200,000 of his community members are stripped of their only legal protection from some of the world's highest rates of homicide and gender-based violence.
"Basically, our country's not safe," Canales says, ​"and it's not prepared enough financially to support these families … That's not the moral values of this country, to separate families." The security situation in El Salvador has actually worsened in recent years, due in part to an influx of gang networks resulting from mass deportation. The United States has been fueling chaos in El Salvador long before the recent exodus: Washington notoriously supported the country's civil war during the 1980s and early 1990s, as the right-wing military regime terrorized the country with massacres and mass human rights violations. The cycle of violence continues today, as the country faces extraordinary homicide rates as well as savage levels of police-involved violence. San Diego State university researcher Elizabeth Kennedy estimated that, between 2014 and 2015, 45 Salvadoran migrants had been murdered following deportation under the Obama administration.
Now, as countless families are pushed back into the maelstrom, TPS holders will leave behind vast community networks in their adopted homeland: TPS holders from El Salvador have, according to 2015 data, resided in the United States for about a decade and a half. A national survey of Central American TPS holders by Center for Migration Research showed that roughly one third are homeowners with mortgages. With the vast majority working at least 40 hours a week, roughly three quarters of TPS holders are paying remittances that constitute a sixth of their home country's GDP, in addition to billions in domestic economic contributions.
The majority of Central America's TPS recipients are parents of children born in the United States, with many supporting children still living in their homeland. They've built deep community connections over the years in cultural and commercial hubs such as Little Salvador in Los Angeles, which is rich with diasporic political networks, including refugees of the U.S.-fueled civil war of the 1980s and today's asylum seekers. About a third of those in the Migration Research survey reported recently engaging in civic or volunteer work. According to the Center for American Progress, pushing out the more than 300,000 total TPS holders from the region would devastate ​"a nearly equal number of U.S.-born children," alongside their employers, extended families and unions.
Shutting down TPS will also aggravate the crisis of Trump's expanded ICE enforcement crusade, with federal raids and mass detentions now blasting through many cities.
Since Trump took office, Canales, who runs the local activist group Long Island Immigrant Student Advocates, says his community has been wracked with fear of both crime and police. He says he has ​"received messages and phone calls from guidance counselors and teachers [saying], ​'My students did not come to school today because they heard that [ICE] is in their community and they're afraid to leave their houses.'" Although local police have pledged to improve police-community relations, they are still being pressed to collaborate with ICE raids for supposed ​"anti-crime" measures. ​"When you have people fearing contacting the police to report criminal activity because of the fear that they could themselves be arrested and face deportation," Canales says, ​"how is that going to keep our community safe?"
The deepest sense of insecurity surrounding the TPS community now stems from the administration's ignorance of a fundamental reality: The longer people stay, the deeper their American roots grow. As Canales and other migrant advocates campaign to preserve their legal protections, the TPS community continues to serve as a beacon for Central American migrants who fled to the United States to escape ongoing violence. TPS families know their stay here might have always been ​"temporary," but the multigenerational communities they've built in America are here to stay.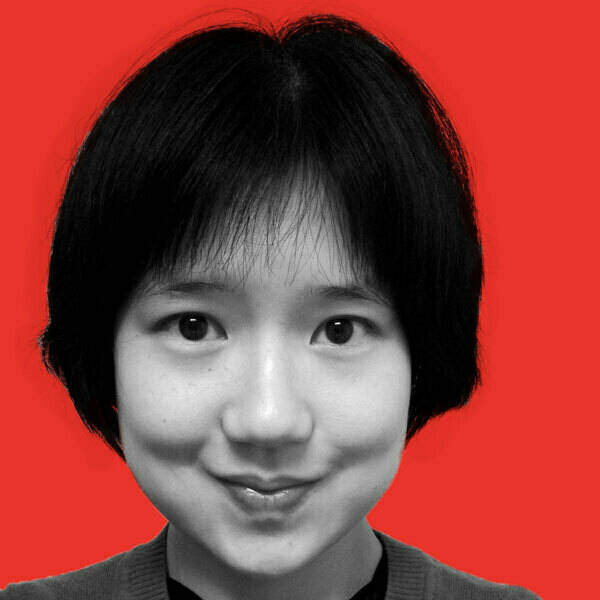 Michelle Chen is a contributing writer at In These Times and The Nation, a contributing editor at Dissent and a co-producer of the ​"Belabored" podcast. She studies history at the CUNY Graduate Center. She tweets at @meeshellchen.