Why We Must Not Look Away From Trump's Attacks on Salvadoran Immigrants
While his inflammatory rhetoric dominates the news, Trump is upending the lives of 200,000 Salvadoran migrants and refugees.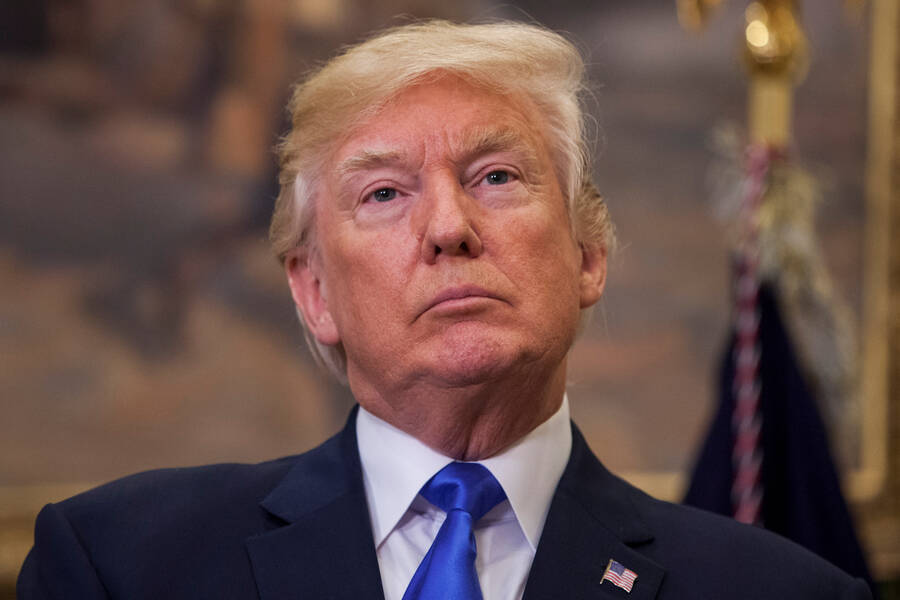 For years, just three words have kept hun­dreds of thou­sands of immi­grants safe from harm: Tem­po­rary Pro­tect­ed Sta­tus (TPS). The pro­gram enables migrants and refugees from coun­tries includ­ing El Sal­vador and Haiti to reside and work legal­ly in the Unit­ed States on human­i­tar­i­an grounds in the wake of social and envi­ron­men­tal dis­as­ters. But the Trump admin­is­tra­tion has turned one of those words, tem­po­rary, into the lat­est bat­tle­ground in his war on immigrants.
Ironically, Trump has simultaneously deemed El Salvador safe, while also warning Americans of an "invasion" from Central America's massive criminal gang networks.
Trump has over the past sev­er­al months announced phase-outs for TPS for Haiti, Nicaragua and—now — El Sal­vador under the ban­ner of get­ting ​"tough" on immi­gra­tion enforce­ment. How­ev­er, end­ing TPS tar­gets migrants who are as doc­u­ment­ed as you can get, hav­ing been repeat­ed­ly vet­ted year after year since the pro­gram was estab­lished two decades ago. The ero­sion of TPS par­al­lels Trump's can­cel­la­tion of the DACA pro­gram pro­tect­ing undoc­u­ment­ed youth — and comes as he ramps up depor­ta­tion raids and mass arrests.
Trump has now declared that near­ly 200,000 Sal­vado­rans nation­wide will have less than two years to pre­pare to uproot their lives. The White House has deter­mined it ​"safe" to return by the arbi­trary dead­line of Sep­tem­ber 2019, since the coun­try has sup­pos­ed­ly recov­ered from the 2001 earth­quake that was the orig­i­nal pre­text for grant­i­ng TPS sta­tus. A sim­i­lar revo­ca­tion of TPS for Hon­duran migrants is expect­ed lat­er this year.
But Osman Canales, a com­mu­ni­ty activist based in Long Island, told In These Times that for count­less Sal­vado­ran Amer­i­cans, the Unit­ed States is the only safe place for them to be. ​"It's a tem­po­rary pro­gram," acknowl­edges the aspir­ing law stu­dent. But after two decades, he adds, ​"it has been in exis­tence for so long, that these peo­ple have been here in this coun­try con­tribut­ing and estab­lish­ing their lives in this coun­try for many years already. We should not just erase every­thing that they have done … and say, you no longer belong here."
Canales' two sis­ters are part of a mas­sive TPS com­mu­ni­ty firm­ly root­ed in the Unit­ed States. ​"Their lives are here, their fam­i­lies are here, they have homes here, a lot of them have busi­ness­es here … These are some of the most pro­duc­tive peo­ple in our com­mu­ni­ties," he adds.
Iron­i­cal­ly, Trump has simul­ta­ne­ous­ly deemed El Sal­vador safe, while also warn­ing Amer­i­cans of an inva­sion from Cen­tral Amer­i­ca's mas­sive crim­i­nal gang net­works. So TPS hold­ers are expect­ed to ​"safe­ly" return to the same coun­try that Trump seeks to turn into a repos­i­to­ry for the sup­posed gang mem­bers he wants to dri­ve back over the border.
Canales rep­re­sents one of many ​"mixed-sta­tus" house­holds across the coun­try. His sis­ters are each rais­ing three U.S. cit­i­zen chil­dren who have nev­er lived in El Sal­vador, pre­cise­ly because their fam­i­ly has sought to shield them from the epi­dem­ic vio­lence that has plagued the coun­try. With­out TPS, he says, his sis­ters would face the impos­si­ble choice of split­ting the fam­i­ly to return, or risk­ing liv­ing with­out legal sta­tus in the Unit­ed States. Though Canales him­self has nat­u­ral­ized after liv­ing in the Unit­ed States for many years, he knows every­one in his fam­i­ly — with or with­out papers — will be left strand­ed as some 200,000 of his com­mu­ni­ty mem­bers are stripped of their only legal pro­tec­tion from some of the world's high­est rates of homi­cide and gen­der-based vio­lence.
"Basi­cal­ly, our coun­try's not safe," Canales says, ​"and it's not pre­pared enough finan­cial­ly to sup­port these fam­i­lies … That's not the moral val­ues of this coun­try, to sep­a­rate fam­i­lies." The secu­ri­ty sit­u­a­tion in El Sal­vador has actu­al­ly wors­ened in recent years, due in part to an influx of gang net­works result­ing from mass depor­ta­tion. The Unit­ed States has been fuel­ing chaos in El Sal­vador long before the recent exo­dus: Wash­ing­ton noto­ri­ous­ly sup­port­ed the country's civ­il war dur­ing the 1980s and ear­ly 1990s, as the right-wing mil­i­tary régime ter­ror­ized the coun­try with mas­sacres and mass human rights vio­la­tions. The cycle of vio­lence con­tin­ues today, as the coun­try faces extra­or­di­nary homi­cide rates as well as sav­age lev­els of police-involved vio­lence. San Diego State uni­ver­si­ty researcher Eliz­a­beth Kennedy esti­mat­ed that, between 2014 and 2015, 45 Sal­vado­ran migrants had been mur­dered fol­low­ing depor­ta­tion under the Oba­ma administration.
Now, as count­less fam­i­lies are pushed back into the mael­strom, TPS hold­ers will leave behind vast com­mu­ni­ty net­works in their adopt­ed home­land: TPS hold­ers from El Sal­vador have, accord­ing to 2015 data, resided in the Unit­ed States for about a decade and a half. A nation­al sur­vey of Cen­tral Amer­i­can TPS hold­ers by Cen­ter for Migra­tion Research showed that rough­ly one third are home­own­ers with mort­gages. With the vast major­i­ty work­ing at least 40 hours a week, rough­ly three quar­ters of TPS hold­ers are pay­ing remit­tances that con­sti­tute a sixth of their home country's GDP, in addi­tion to bil­lions in domes­tic eco­nom­ic contributions.
The major­i­ty of Cen­tral Amer­i­ca's TPS recip­i­ents are par­ents of chil­dren born in the Unit­ed States, with many sup­port­ing chil­dren still liv­ing in their home­land. They've built deep com­mu­ni­ty con­nec­tions over the years in cul­tur­al and com­mer­cial hubs such as Lit­tle Sal­vador in Los Ange­les, which is rich with dias­poric polit­i­cal net­works, includ­ing refugees of the U.S.-fueled civ­il war of the 1980s and today's asy­lum seek­ers. About a third of those in the Migra­tion Research sur­vey report­ed recent­ly engag­ing in civic or vol­un­teer work. Accord­ing to the Cen­ter for Amer­i­can Progress, push­ing out the more than 300,000 total TPS hold­ers from the region would dev­as­tate ​"a near­ly equal num­ber of U.S.-born chil­dren," along­side their employ­ers, extend­ed fam­i­lies and unions.
Shut­ting down TPS will also aggra­vate the cri­sis of Trump's expand­ed ICE enforce­ment cru­sade, with fed­er­al raids and mass deten­tions now blast­ing through many cities.
Since Trump took office, Canales, who runs the local activist group Long Island Immi­grant Stu­dent Advo­cates, says his com­mu­ni­ty has been wracked with fear of both crime and police. He says he has ​"received mes­sages and phone calls from guid­ance coun­selors and teach­ers [say­ing], ​'My stu­dents did not come to school today because they heard that [ICE] is in their com­mu­ni­ty and they're afraid to leave their hous­es.'" Although local police have pledged to improve police-com­mu­ni­ty rela­tions, they are still being pressed to col­lab­o­rate with ICE raids for sup­posed ​"anti-crime" mea­sures. ​"When you have peo­ple fear­ing con­tact­ing the police to report crim­i­nal activ­i­ty because of the fear that they could them­selves be arrest­ed and face depor­ta­tion," Canales says, ​"how is that going to keep our com­mu­ni­ty safe?"
The deep­est sense of inse­cu­ri­ty sur­round­ing the TPS com­mu­ni­ty now stems from the administration's igno­rance of a fun­da­men­tal real­i­ty: The longer peo­ple stay, the deep­er their Amer­i­can roots grow. As Canales and oth­er migrant advo­cates cam­paign to pre­serve their legal pro­tec­tions, the TPS com­mu­ni­ty con­tin­ues to serve as a bea­con for Cen­tral Amer­i­can migrants who fled to the Unit­ed States to escape ongo­ing vio­lence. TPS fam­i­lies know their stay here might have always been ​"tem­po­rary," but the multi­gen­er­a­tional com­mu­ni­ties they've built in Amer­i­ca are here to stay.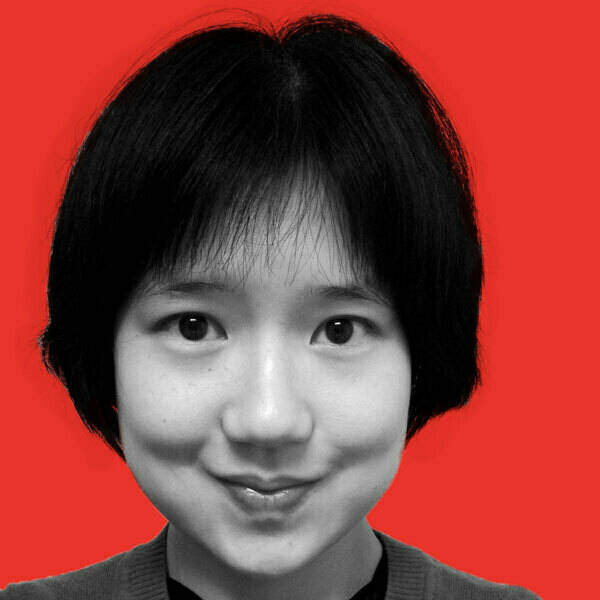 Michelle Chen is a con­tribut­ing writer at In These Times and The Nation, a con­tribut­ing edi­tor at Dis­sent and a co-pro­duc­er of the ​"Bela­bored" pod­cast. She stud­ies his­to­ry at the CUNY Grad­u­ate Cen­ter. She tweets at @meeshellchen.