In the Midst of Union Battle, Duquesne University Just Laid Off All but One of Its English Adjuncts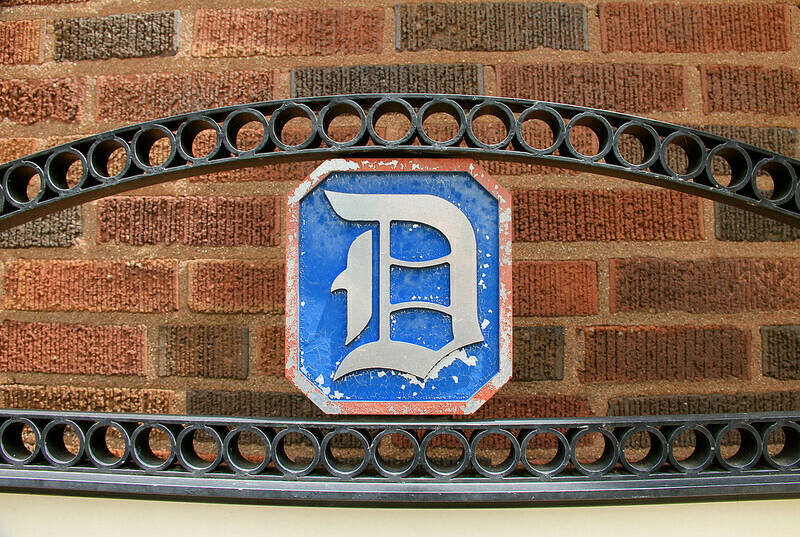 This week, the adjunct pro­fes­sors at Duquesne University's Eng­lish Depart­ment received some unex­pect­ed news: there would be no class­es for them. As a result, all but one of them will not be return­ing after they file this semester's grades in six weeks. The one adjunct remain­ing will have one class, and he was only allowed to keep his class because he is involved with a fresh­man pro­gram called ​"learn­ing communities."
The adjunct fac­ul­ty at the Col­lege of Lib­er­al Arts at Duquesne Uni­ver­si­ty have been seek­ing recog­ni­tion of their union since they vot­ed for the Unit­ed Steel­work­ers in the sum­mer of 2012. (Full dis­clo­sure: I am an adjunct at the Duquesne Uni­ver­si­ty School of Law, which is not part of the bar­gain­ing unit.) After ini­tial­ly sign­ing an elec­tion stip­u­la­tion and agree­ing to abide by the out­comes of the NLRB elec­tion, Duquesne Uni­ver­si­ty quick­ly and inex­plic­a­bly changed tacks.
The Uni­ver­si­ty fired its attor­ney and retained the Mem­phis-based union-bust­ing attor­ney, Arnold Perl, and filed a motion with the Labor Board to with­draw its elec­tion stip­u­la­tion. It raised a new argu­ment that it has stuck to for the last three years: that as a Catholic uni­ver­si­ty it is not under the NLRB's juris­dic­tion. The Board denied Duquesne's request to with­draw its elec­tion stip­u­la­tion, held an elec­tion and the adjunct fac­ul­ty vot­ed over­whelm­ing­ly to be rep­re­sent­ed by the Steelworkers.
In Decem­ber 2014, the NLRB artic­u­lat­ed a new stan­dard to apply to claims of reli­gious exemp­tions by uni­ver­si­ties and remand­ed the issue on Feb­ru­ary 12, 2015 to the Pitts­burgh region for an April hear­ing sched­uled in light of the new stan­dard. Accord­ing to emails obtained by In These Times, around this time, the Dean of the Col­lege of Lib­er­al Arts met with depart­ment chairs to dis­cuss bud­get reduc­tions, and stat­ed that these reduc­tions would ​"need to come large­ly from labor." He then quick­ly made clear that it would pri­mar­i­ly be com­ing from adjunct labor.
The Eng­lish Depart­ment Chair Greg Barn­his­el wrote to the fac­ul­ty that the ​"Provost's office stressed in the strongest pos­si­ble terms that [the bud­get cuts] should come as much as pos­si­ble from a reduc­tion in the bud­get for adjunct instruc­tors, whose course stipends next year will increase to $4,000." (Nei­ther Barn­his­el nor the President's Office respond­ed to a request for com­ment.) Barn­his­el also for­ward­ed the fac­ul­ty a mes­sage from the Dean assur­ing them that only adjuncts would suf­fer under the bud­get cuts, stat­ing ​"at this point, we will not seek reduc­tions in oth­er areas, such as salary increas­es, sup­port for fac­ul­ty trav­el, grant writ­ing sup­port and depart­men­tal budgets."
In April, an NLRB hear­ing was held in Pitts­burgh; in June, the Region­al Direc­tor issued a deci­sion that Duquesne was not exempt from NLRB juris­dic­tion and that it must bar­gain with the adjuncts. Duquesne still refused, and appealed the deci­sion to the full Board. In this appeal, it took a rel­a­tive­ly rare approach of includ­ing in its legal fil­ing to the Board a threat to fire the adjuncts that tes­ti­fied against the uni­ver­si­ty because of what they told the Board.
Clint Ben­jamin, one of the adjuncts who was threat­ened in Duquesne's appeal to the Board, and was includ­ed in the Eng­lish Depart­ment lay­offs, explained that ​"there is no doubt in mind that these fir­ings were due to my and oth­ers' vocal union sup­port. Duquesne has been try­ing to do ​'end arounds' and man­u­fac­ture crises since they got wind of our efforts." Ben­jamin now has to deal with the real­i­ty that start­ing in Jan­u­ary he will be los­ing half his income, and that it's like­ly too late to search for oth­er employ­ment to fill the gap.
This week, after a com­pli­cat­ed reor­ga­ni­za­tion of cours­es to full-time tenured pro­fes­sors, full-time non-tenure track pro­fes­sors and grad­u­ate stu­dents, the Eng­lish Depart­ment decid­ed that it had no need for 10 of the 11 adjunct fac­ul­ty and sum­mar­i­ly dis­missed them. (The 11th adjunct was allowed to retain one course because he is involved with the ​"learn­ing com­mu­ni­ties" pro­gram.) Though the bud­get cuts were spread across all depart­ments in the Col­lege of Lib­er­al Arts, no one I spoke to knew of sim­i­lar lay­offs in oth­er departments.
Accord­ing to USW attor­ney Dan Kova­lik, ​"the Eng­lish Depart­ment has been ground zero for the union cam­paign. The most active peo­ple have come out of Eng­lish." Every adjunct in the Eng­lish Depart­ment signed a union card, and all of the adjuncts that have been pub­licly iden­ti­fied as union orga­niz­ers taught in the Eng­lish Depart­ment. All the adjuncts and full-time fac­ul­ty I inter­viewed said that although they were not privy to how the admin­is­tra­tion made deci­sions, they believed there was anti-union ani­mus involved. Some felt that this was a clas­sic ​"run­away shop," where­in the employ­er shifts work away from work­ers in the bar­gain­ing unit to erode the union.
Indeed, on Tues­day, Jer­ry Stin­nett, the new Direc­tor of First-Year Writ­ing in the Eng­lish Depart­ment sent an email to the fac­ul­ty try­ing to mol­li­fy ​"spec­u­la­tion" and ​"rumor" con­cern­ing the rea­sons for the lay­offs. Stin­nett explained that there was no ​"direc­tive giv­en to me ​'not to re-hire the adjunct fac­ul­ty,'" but that adjuncts were sim­ply at the bot­tom of the list, and there turned out to be no cours­es for them. Pro­fes­sors who have taught in the Eng­lish Depart­ment at Duquesne for up to two decades said that although the ranks of adjuncts has always waxed and waned, they could not recall any­thing like the present situation.
Duquesne's shift away from employ­ing and exploit­ing adjuncts is com­pli­cat­ed. The pri­ma­ry argu­ment that adjuncts and their sup­port­ers have been using is that the cur­rent prac­tice of low-paid con­tin­gent fac­ul­ty is unsus­tain­able and dam­ag­ing to the acad­e­my. Indeed, the push for union rep­re­sen­ta­tion is in large part dri­ven by a demand for bet­ter pay and ben­e­fits, pre­dictable sched­ules, a mod­icum of job secu­ri­ty and a career lad­der — all things that full-time fac­ul­ty receive. If Duquesne is indeed mov­ing in this direc­tion, then in the long run, it may be a net positive.
How­ev­er, Duquesne's approach of sur­prise mass lay­offs (pos­si­bly for the ille­gal rea­son of try­ing to halt the union) puts into focus why adjuncts need a union. The adjunct fac­ul­ty in the Eng­lish Depart­ment have received lit­tle infor­ma­tion about the lay­offs, don't know if they will receive any sev­er­ance pay and now have to search for alter­nate employ­ment after most spring sched­ules have been final­ized. Such major deci­sions would be manda­to­ry sub­jects of union bar­gain­ing, and a union could have like­ly saved some of the jobs or nego­ti­at­ed some form of severance.
"There's going to be a great human cost to the adjuncts los­ing their jobs in the spring," Kova­lik explained, ​"and Duquesne can't just walk away from these peo­ple and think they dis­pensed with their moral duties."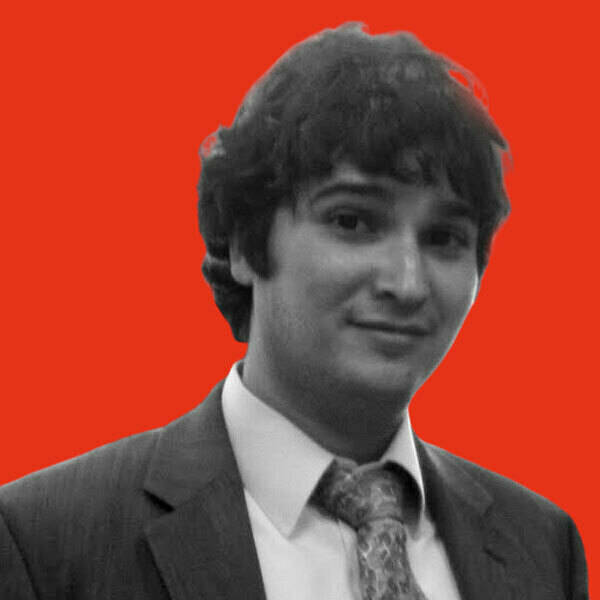 Moshe Z. Mar­vit is an attor­ney and fel­low with The Cen­tu­ry Foun­da­tion and the co-author (with Richard Kahlen­berg) of the book Why Labor Orga­niz­ing Should be a Civ­il Right.