Union bust­ing has become big busi­ness in Amer­i­ca. It's so com­mon that the run-of-the-mill vari­ety hard­ly rais­es an eye­brow. Employ­ers reg­u­lar­ly hire anti-union con­sul­tants and hold cap­tive audi­ence meet­ings laced with sub­tle and not-so-sub­tle threats of dis­ci­pli­nary action or firings.
But every once in a while, employ­ers try a nov­el union-bust­ing tac­tic. In Pitts­burgh, in a case that some have sus­pect­ed is des­tined for the Supreme Court, Duquesne Uni­ver­si­ty has pushed the bound­aries of employ­er intimidation.
On April 29, adjunct pro­fes­sors Clint Ben­jamin and Adam Davis tes­ti­fied under oath at a hear­ing at the Nation­al Labor Rela­tions Board (NLRB). The top­ic was Duquesne University's unwill­ing­ness to rec­og­nize the union that their col­leagues over­whelm­ing­ly vot­ed for three years ago. After the hear­ing, the region­al direc­tor of the NLRB held that Duquesne had to nego­ti­ate with the union the adjuncts vot­ed to rep­re­sent them, Unit­ed Steel­work­ers (USW). (Full dis­clo­sure: I teach a course at Duquesne Law School, which is a part of Duquesne Uni­ver­si­ty, but was not part of this bar­gain­ing unit.)
As expect­ed, Duquesne appealed the deci­sion, pro­long­ing the NLRB process and delay­ing bar­gain­ing. How­ev­er, deep in Duquesne's appeal — foot­note 16 on page 42, to be exact — Duquesne did some­thing rad­i­cal: It used the brief as a means to open­ly union-bust by send­ing out a clear mes­sage that any­one who oppos­es the Uni­ver­si­ty in this orga­niz­ing cam­paign risks los­ing their jobs.
The brief read, ​"Today, Duquesne reserves the right not to rehire both pro­fes­sors and replace them with pro­fes­sors will­ing and/​or bet­ter able to incor­po­rate Duquesne's Catholic, Spir­i­tan mis­sion into their courses."
As the bot­tom rung of the fac­ul­ty, adjuncts have vir­tu­al­ly no job pro­tec­tions, so Duquesne would be free to ter­mi­nate any adjunct for any legit­i­mate rea­son. It appears, then, that this threat of fir­ing was meant to serve a dif­fer­ent pur­pose than mere­ly pre­serv­ing some abstract right to fire them: It seems clear the com­ment was meant to threat­en them and all oth­er adjuncts that dare to stand against Duquesne in its anti-union efforts.
Such com­ments, made infor­mal­ly by a super­vi­sor or anti-union con­sul­tant, are fair­ly com­mon in the work­place dur­ing a union dri­ve, though they may be ille­gal. The fact that Duquesne would feel brazen enough to sub­mit them in a legal doc­u­ment to the NLRB is a slap in the face to the work­ers and a dare to the fed­er­al agency tasked with pro­tect­ing labor rights.
When asked how he read the Duquesne's foot­note, Ben­jamin respond­ed, ​"The threat was pret­ty bone-chilling."
I reached out to Duquesne's attor­neys to inquire as to what legit­i­mate expla­na­tion they could have had for the threat­en­ing foot­note, and they did not respond to the request for comment.
There's a rea­son the brief specif­i­cal­ly cit­ed the university's reli­gious mis­sion. The NLRB hear­ing was to deter­mine whether Duquesne, as an insti­tu­tion affil­i­at­ed with the Catholic Church, was under NLRB juris­dic­tion. After ini­tial­ly agree­ing to the union elec­tion in 2012, Duquesne changed course and argued that the NLRB had no juris­dic­tion over the uni­ver­si­ty. The case has been going up and down the NLRB for three years now, rais­ing sig­nif­i­cant issues about the Board's jurisdiction.
The spe­cif­ic ques­tion at the hear­ing was whether the uni­ver­si­ty ​"holds out the peti­tioned-for fac­ul­ty as per­form­ing a spe­cif­ic role in cre­at­ing or main­tain­ing the uni­ver­si­ty's reli­gious edu­ca­tion­al envi­ron­ment." Ben­jamin and Davis's tes­ti­mo­ny was crit­i­cal. Ben­jamin tes­ti­fied that he teach­es two core Eng­lish com­po­si­tion cours­es at Duquesne, and Davis tes­ti­fied that he teach­es a his­to­ry of sci­ence course in the His­to­ry Depart­ment. Both tes­ti­fied that they have nev­er been asked about their faith, nev­er been told how to pro­mote Duquesne's reli­gious mis­sion and nev­er been dis­ci­plined for fail­ing to live up to Catholic teach­ings. Ben­jamin, who also teach­es a com­po­si­tion course at a com­mu­ni­ty col­lege, tes­ti­fied that the way he teach­es his course at both insti­tu­tions is identical.
Benjamin's and Davis's tes­ti­mo­ny that as adjuncts they had no role in Duquesne's reli­gious mis­sion, and that they were nev­er expect­ed to help pro­mote that mis­sion, was damn­ing to Duquesne's case at the NLRB. Their tes­ti­mo­ny revealed that they answered adver­tise­ments for the adjunct posi­tions, were hired with­out any ques­tions about reli­gion, and have nev­er been giv­en any reli­gious direc­tions. Ben­jamin explained that aside from the var­i­ous cru­ci­fix­es adorn­ing the cam­pus, reli­gion is not a con­cern in his class.
There­fore, they were tak­en aback by Duquesne's asser­tion in the brief pro­fes­sors must ​"incor­po­rate Duquesne's Catholic, Spir­i­tan mis­sion into their courses."
In an inter­view with In These Times, Ben­jamin said that he is not even sure how he would incor­po­rate reli­gion into a basic com­po­si­tion course. ​"I guess we'd involve more read­ing of scrip­ture?" he says. ​"The mis­sion itself is to serve God by serv­ing stu­dents. It's pret­ty open-end­ed as to what that means."
Uni­ver­si­ty of Wyoming Col­lege of Law Pro­fes­sor Michael Duff explained that Duquesne would have trou­ble argu­ing that it was sim­ply reaf­firm­ing its rights to fire adjuncts who did not adhere to its reli­gious mis­sion. ​"The prob­lem with the foot­note, how­ev­er, is its super­fluity: there was sim­ply no rea­son to make the dec­la­ra­tion," Duff explained, ​"and in the con­text of the foot­note you could make a pret­ty strong argu­ment that it was tar­get­ed specif­i­cal­ly to the employ­ee wit­ness­es." The footnote's only pur­pose, in oth­er words, was to intim­i­date the two pro­fes­sors and any oth­er pro­fes­sors who may con­sid­er tak­ing a stand in the future.
Duff, who worked at the Board for nine years, fur­ther explained that such state­ments in a legal fil­ing are extreme­ly rare.
"Typ­i­cal­ly this would occur before an employ­er had retained a lawyer and had gone off kind of ​"half-cocked" in anger," Duff explained. ​"In my expe­ri­ence, it would be very unusu­al for a sophis­ti­cat­ed law firm to make state­ments in a for­mal legal doc­u­ment that even arguably vio­lat­ed the law."
Duquesne's attor­ney, Mem­phis-based Arnold Perl, is indeed sophis­ti­cat­ed in his labor prac­tice. He has been involved in a vari­ety of ​"union avoid­ance" (often code for union bust­ing) for decades, and until short­ly after he became Duquesne's coun­sel in May 2012, he bragged in his bio that he had ​"exten­sive expe­ri­ence coun­sel­ing orga­ni­za­tions on remain­ing union free." (In late 2012, he changed his bio to read that he has ​"exten­sive expe­ri­ence coun­sel­ing orga­ni­za­tions on pos­i­tive employ­ee relations.")
Dan Kova­lik, the USW attor­ney who has been rep­re­sent­ing the Duquesne adjuncts, explained that the pur­pose of the foot­note was imme­di­ate­ly apparent.
"It real­ly is tan­ta­mount to them threat­en­ing to fire them for tes­ti­fy­ing," he says. ​"Because as we showed at the hear­ing, adjuncts aren't told they have to incor­po­rate the mis­sion in their teach­ing, and these guys cer­tain­ly weren't told to do that. And now because they tes­ti­fied truth­ful­ly about that, they're being threat­ened to be fired."
Reflect­ing on the irony of includ­ing this threat in a brief that is filled with so much reli­gious doc­trine and sanc­ti­mo­ny, Kova­lik said, ​"They've carved out the moral low ground in the name of carv­ing out the moral high ground."
Duquesne's case is filled with such ironies. It is argu­ing that Catholic doc­trine — which has tra­di­tion­al­ly been sup­port­ive of labor rights — pro­vides the uni­ver­si­ty an excuse not to rec­og­nize the employ­ees' duly elect­ed union. And, in case that argu­ment stalls, it has decid­ed to use, as a vehi­cle for union bust­ing, a legal fil­ing to the fed­er­al agency tasked with pro­tect­ing employ­ees' labor rights.
The tech­niques that every­one has come to expect in anti-union cam­paigns did not appear all at once, ful­ly formed. Rather, some employ­er, man­age­ment-side attor­ney, or anti-union con­sul­tant decid­ed to test the waters with a new approach If the NLRB does noth­ing in response to Duquesne's use of the Board's pro­ceed­ings to intim­i­date work­ers, then the mes­sage to oth­er employ­ers will be clear — and it won't be long until this approach becomes the norm.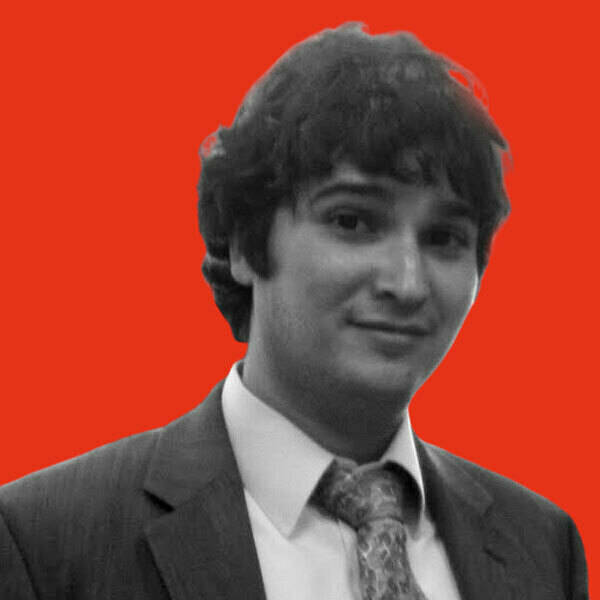 Moshe Z. Mar­vit is an attor­ney and fel­low with The Cen­tu­ry Foun­da­tion and the co-author (with Richard Kahlen­berg) of the book Why Labor Orga­niz­ing Should be a Civ­il Right.