Dust Off Those Poll Tax Laws, Dixie
The Supreme Court has threatened our most basic right, to the delight of conservatives.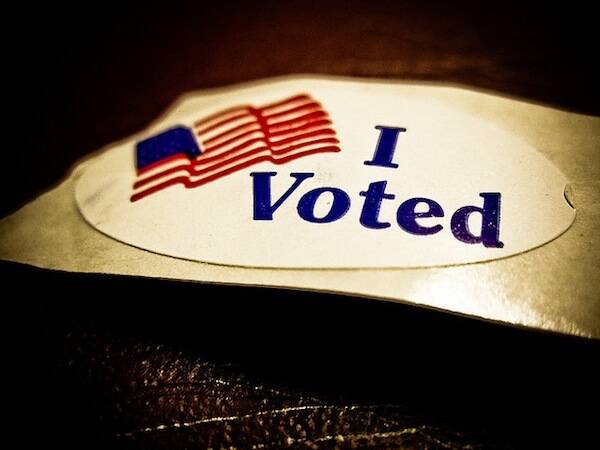 Last week the U.S. Supreme Court gave Dix­ie throw­backs license to resume intim­i­dat­ing minor­i­ty vot­ers, dilut­ing black and Lati­no bal­lot­ing dis­tricts and insti­tut­ing the 21st cen­tu­ry ver­sion of poll tax­es — that being exces­sive and expen­sive vot­er ID requirements.
As history has shown, radical Republicans won't be content with stealing the vote from the black guy down the street or that Latina woman at church or the college student next door or the senior citizen who relinquished his driver's license. They're coming for your right, too.
The rad­i­cal right-wing mem­bers of the court led by Chief Jus­tice John Roberts evis­cer­at­ed the ven­er­a­ble Vot­ing Rights Act. They said the law's pre­emp­tive fed­er­al enforce­ment of vot­ing rights in nine states that have long, shame­ful records of egre­gious vio­la­tions unfair­ly sin­gles them out—dis­crim­i­nates against them, so to speak.
Now those states can do what­ev­er they want. Texas and South Car­oli­na quick­ly announced they would imme­di­ate­ly insti­tute cost­ly vot­er ID require­ments pre­vi­ous­ly for­bid­den as dis­crim­i­na­to­ry under the terms of the Vot­ing Rights Act.
Free to poll tax; free to poll tax; thank John Almighty, Dixie's free to poll tax.
If some black or Lati­no vot­er in those nine states feels a cost­ly new vot­er ID law or redis­trict­ing vio­lates his or her civ­il rights, that indi­vid­ual must chal­lenge the author­i­ty and resources of an entire state by fil­ing a law­suit. Or per­suade the U.S. Attor­ney Gen­er­al to do it.
The con­ser­v­a­tive major­i­ty on the Supreme Court said it's bet­ter for that cit­i­zen to be denied his most basic human right in a democ­ra­cy — his right to vote — while wait­ing years for the out­come of his case than for nine states with his­to­ries of bla­tant ille­gal dis­crim­i­na­tion to be sub­ject­ed to fed­er­al pre­clear­ance of their pro­posed vot­ing laws.
This rul­ing sanc­tions vot­er sup­pres­sion. Roberts con­cedes in his deci­sion that states and munic­i­pal­i­ties con­tin­ue to dis­crim­i­nate against minor­i­ty vot­ers. Then he destroys the only method Con­gress ever found to thwart it. As the last Pres­i­den­tial elec­tion clear­ly showed, African-Amer­i­can and Lati­no cit­i­zens lean heav­i­ly Demo­c­rat. Repub­li­cans have no inten­tion of craft­ing poli­cies that would appeal to those vot­ers. Instead, the GOP intends to shut them up. John Roberts gave the GOP a hand, a big hand to clasp over the mouths of minorities.
This plan to stop Democ­rats from vot­ing is more than 40 years old. Paul Weyrich, a founder of the con­ser­v­a­tive move­ment and a leader in cre­at­ing both the right-wing Her­itage Foun­da­tion and the so-called Moral Major­i­ty, told his fol­low­ers this in 1974:
​"Now many of our Chris­tians have what I call the goo-goo syn­drome. Good Gov­ern­ment. They want every­body to vote. I don't want every­body to vote…our [right-wingers'] lever­age in the elec­tions quite can­did­ly goes up as the vot­ing pop­u­lace goes down."
Sim­ple. Straight for­ward. Just stop the oppo­nent — in this case Democ­rats — from vot­ing. And that is what vot­er ID, pushed now by anoth­er group Weyrich helped to form, the Amer­i­can Leg­isla­tive Exchange Coun­cil (ALEC), is all about. Numer­ous stud­ies have shown vot­er ID laws are more like­ly to dis­en­fran­chise African-Amer­i­cans, Lati­nos, poor peo­ple, stu­dents, and women, all of whom are more like­ly to vote Democrat.
The Texas ID law requires expen­sive and time-con­sum­ing efforts by cit­i­zens who don't have spe­cif­ic forms of iden­ti­fi­ca­tion such as a Texas pho­to driver's license or con­cealed hand­gun per­mit. Texas will offer a free Elec­tion Iden­ti­fi­ca­tion Cer­tifi­cate, but to get it, cit­i­zens will have to present spe­cif­ic forms of iden­ti­fi­ca­tion that can be cost­ly and dif­fi­cult to obtain, such as a birth cer­tifi­cate, which in Texas costs $22. In addi­tion, to get the elec­tion ID card, a cit­i­zen must show up at a driver's license cen­ter in per­son, and a third of Texas coun­ties — 70 of them — don't have centers.
South Car­oli­na pro­posed a sim­i­lar law. Fed­er­al offi­cials blocked both because they would dis­pro­por­tion­ate­ly dis­en­fran­chise minor­i­ty vot­ers, a vio­la­tion of the Vot­ing Rights Act.
With­in hours of John Roberts' gut­ting the Vot­ing Rights Act, state attor­neys gen­er­al in Texas and South Car­oli­na announced their states would imme­di­ate­ly imple­ment the biased laws.
Suing to resolve these inequities doesn't work, Jus­tice Ruth Bad­er Gins­burg wrote in her dis­sent. She quot­ed a pre­vi­ous rul­ing:
​"Vot­ing suits are unusu­al­ly oner­ous to prepare…Litigation has been exceed­ing­ly slow…Even when favor­able deci­sions have final­ly been obtained, some of the States affect­ed have mere­ly switched to dis­crim­i­na­to­ry devices not cov­ered by the fed­er­al decrees or have enact­ed dif­fi­cult new tests designed to pro­long the exist­ing dis­par­i­ty between white and Negro reg­is­tra­tion. Alter­na­tive­ly, cer­tain local offi­cials have defied and evad­ed court orders or have sim­ply closed their reg­is­tra­tion offices to freeze the vot­ing rolls."
The Vot­ing Rights Act suc­ceed­ed where the 14th and 15th Amend­ments to the U.S. Con­sti­tu­tion did not. Gins­burg not­ed that in the five years after the Vot­ing Rights Act passed in 1965, almost as many African-Amer­i­cans reg­is­tered to vote in Alaba­ma, Mis­sis­sip­pi, Geor­gia, Louisiana, North Car­oli­na and South Car­oli­na as had dur­ing the entire cen­tu­ry fol­low­ing the Civ­il War.
The progress in the nine states, where now the per­cent­age of African-Amer­i­cans reg­is­tered and vot­ing some­times exceeds that of whites, does not, how­ev­er, jus­ti­fy end­ing the scruti­ny. When a riv­er pol­lut­ed by indus­tri­al waste recov­ers suf­fi­cient­ly to sup­port fish, reg­u­la­tions out­law­ing dump­ing aren't elim­i­nat­ed. That would result in backsliding.
Gins­burg pre­dict­ed back­slid­ing on vot­ing rights. With the act in place, the jus­tice depart­ment in recent years blocked imple­men­ta­tion of numer­ous pro­posed laws that would have denied or abridged the right to vote on account of race or color.
Some of these were sneaky ​"sec­ond gen­er­a­tion" bar­ri­ers. They include, Gins­berg wrote, redraw­ing leg­isla­tive dis­tricts to seg­re­gate the races and switch­ing to at-large vot­ing to dilute the poten­cy of minor­i­ty cit­i­zens clus­tered in districts.
For exam­ple, under the Vot­ing Rights Act, fed­er­al offi­cials reject­ed Texas redis­trict­ing because they deter­mined it was ​"a delib­er­ate, race-con­scious method to manip­u­late not sim­ply the Demo­c­ra­t­ic vote but, more specif­i­cal­ly, the His­pan­ic vote."
And as his­to­ry has shown, rad­i­cal Repub­li­cans won't be con­tent with steal­ing the vote from the black guy down the street or that Lati­na woman at church or the col­lege stu­dent next door or the senior cit­i­zen who relin­quished his driver's license. They're com­ing for your right, too.
To be free at last, all cit­i­zens must exer­cise their full rights. Pri­ma­ry among them is the right to vote. Con­gress must guar­an­tee it.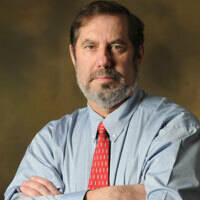 Leo Ger­ard is inter­na­tion­al pres­i­dent of the Unit­ed Steel­work­ers Union, part of the AFL-CIO. The son of a union min­er; Ger­ard start­ed work­ing at a nick­el smelter in Sud­bury, Ontario, at age
18
, and rose through the union's ranks to be appoint­ed the sev­enth inter­na­tion­al pres­i­dent Feb.
28
,
2001
. For more infor­ma­tion about Ger­ard, vis­it
usw​.org
.