Educators Wary of Tech Fixes for College Affordability Crisis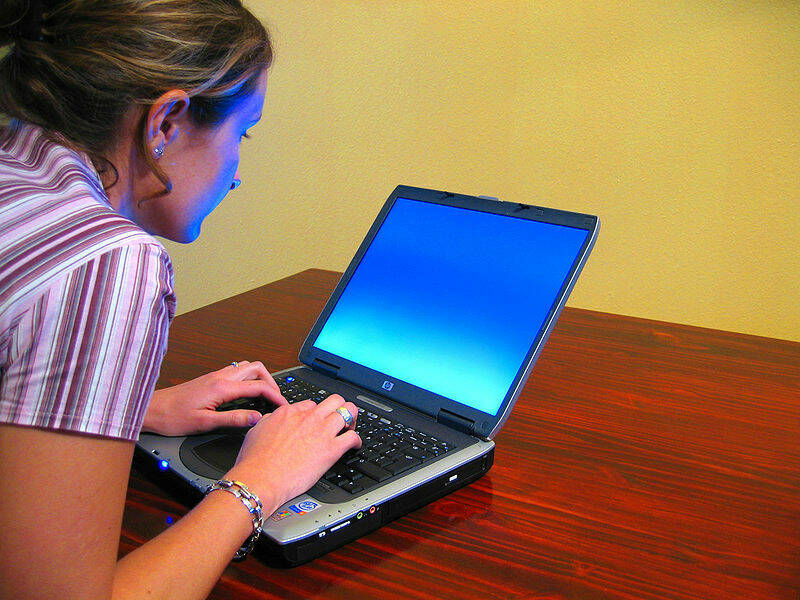 As tuitions rise and the job mar­ket still slumps, many young col­lege grad­u­ates are wrestling with the ques­tion of how to make their increas­ing­ly expen­sive edu­ca­tions pay off. Now, new tech­nolo­gies are emerg­ing as a poten­tial solu­tion for the col­lege afford­abil­i­ty cri­sis, accord­ing to some edu­ca­tion­al admin­is­tra­tors and offi­cials. The grow­ing pub­lic fas­ci­na­tion with ​"Mas­sive Open Online Cours­es," or MOOCs, sug­gests that in the near future, a pub­lic uni­ver­si­ty degree may become cheap­er and more acces­si­ble, with a greater eco­nom­ic ​"return on invest­ments" for the gov­ern­ment. Yet some edu­ca­tion advo­cates are wary of the MOOC phe­nom­e­non and urge the gov­ern­ment to focus on brick-and-mor­tar edu­ca­tion­al invest­ments before seek­ing a mag­ic bullet .
Though MOOCs are still in their exper­i­men­tal phase, they are being heav­i­ly mar­ket­ed through flashy pro­grams like EdX, which fea­tures online cours­es rang­ing from ​"Inter­na­tion­al Human Rights" to ​"Neu­ronal Dynam­ics," taught by fac­ul­ty at Har­vard, MIT and oth­er top uni­ver­si­ties and acces­si­ble tuition-free, worldwide.
And Pres­i­dent Obama's recent­ly issued col­lege afford­abil­i­ty plan cites MOOCs as a tool for boost­ing return on invest­ment for pub­lic edu­ca­tion fund­ing, since the mod­el can osten­si­bly be scaled up to full degree pro­grams—some­times sim­ply by tack­ing on a com­ple­tion cer­tifi­cate that makes the MOOC cre­den­tials more offi­cial. These edu­ca­tion mod­ules are deliv­ered at a mass scale with lit­tle over­head, acces­si­ble from any Inter­net con­nec­tion and sup­ple­ment­ed with online tests, peer dis­cus­sions and tutors.
A new report by the Cam­paign for the Future of High­er Edu­ca­tion, how­ev­er, warns that col­lege admin­is­tra­tors and politi­cians might be invest­ing too much in cor­po­rate-con­trolled, data-dri­ven online learn­ing programs.
The Cam­paign, which was found­ed by high­er-edu­ca­tion fac­ul­ty and staff, argues that what appears to be a trendy mer­i­to­crat­ic edu­ca­tion­al enter­prise may still lack the qual­i­ty-con­trols and cred­i­bil­i­ty of reg­u­lar aca­d­e­m­ic work. The report points to a dis­mal­ly low com­ple­tion rate — less than 7 per­cent, accord­ing to one analy­sis of 29 MOOCs — as well as the hefty costs of deploy­ing and main­tain­ing the tech­no­log­i­cal and logis­ti­cal infra­struc­ture of the coursework.
Anoth­er poten­tial issue with MOOCs is that –since pres­tige is a huge fac­tor in how a job can­di­date's aca­d­e­m­ic back­ground is eval­u­at­ed – employ­ers appear luke­warm about online cre­den­tials. The report notes that, accord­ing to poll data, ​"the edu­ca­tion­al pres­tige and com­pet­i­tive employ­ment edge will stay with the tra­di­tion­al uni­ver­si­ties and the more priv­i­leged stu­dents who attend them." So ulti­mate­ly MOOC cred­its might not real­ly broad­en oppor­tu­ni­ties for the stu­dents with the most to gain from a diploma:
With MOOCs and online high­er edu­ca­tion being direct­ed pri­mar­i­ly at mid­dle- and low­er-income stu­dents and non-elite insti­tu­tions, we need to ask not only whether those stu­dents are get­ting val­ue for their edu­ca­tion­al dol­lar but also whether we as a coun­try are, under the ban­ner of ​"increas­ing edu­ca­tion­al access," actu­al­ly increas­ing social inequality.
With these con­cerns in mind, crit­ics ques­tion whether edu­ca­tion author­i­ties on pub­lic cam­pus­es — where the afford­abil­i­ty cri­sis is most acute — should rush to expand online course­work when it may not be cost-effi­cient in the long run. The report cites the exam­ple of Geor­gia Tech's part­ner­ship with the e‑learning com­pa­ny Udac­i­ty, which accord­ing to one study, is pro­ject­ed to cost ​"rough­ly $3.1 mil­lion for a pro­ject­ed 200 stu­dents the first term at a cost of rough­ly $15,700 per stu­dent per year" and could ​"actu­al­ly cost the uni­ver­si­ty mon­ey over the long run while bring­ing huge ben­e­fits to Udacity."
Many of the uni­ver­si­ty part­ner­ships with top e‑learning brands like Pear­son, Learn­ing House and 2U are extreme­ly lucra­tive for the con­trac­tors, with­out clear pay­off for stu­dents or insti­tu­tions. In some major uni­ver­si­ty part­ner­ships, pri­vate ser­vice providers have tak­en a 50-per­cent cut of pro­gram rev­enues, accord­ing to news reports.
Mem­bers of the acad­e­my and labor activists have voiced con­cerns about tech-dri­ven pri­va­ti­za­tion in high­er edu­ca­tion. Recent­ly, in a con­gres­sion­al study of for-prof­it col­leges—which, like the MOOC part­ners of reg­u­lar uni­ver­si­ties, mar­ket them­selves as low-cost alter­na­tives to tra­di­tion­al degree pro­grams — audi­tors sharply crit­i­cized their e‑learning cours­es for being prone to low qual­i­ty and mismanagement.
Mean­while, to edu­ca­tion activists like mem­bers of the Cam­paign, who demand greater over­all invest­ment in pub­lic insti­tu­tions, the spot­light on MOOCs appears a dis­trac­tion at best, divert­ing atten­tion from the need to address long-term dis­in­vest­ment from pub­licly fund­ed schools. The Cam­paign points out that ​"States have cut their annu­al invest­ment in high­er edu­ca­tion by near­ly half since 1980."
Online cours­es could also invite fur­ther pri­va­ti­za­tion on cam­pus as for-prof­it edu­ca­tion com­pa­nies take over the class­room. As col­leges cede more fund­ing and man­age­r­i­al con­trol to mass-scale online pro­grams, crit­ics wor­ry non-prof­it col­leges will lose inde­pen­dence as their cur­ric­u­la and instruc­tion­al sys­tems are increas­ing­ly deter­mined by large cor­po­rate partners.
While the future of MOOCs is unclear, the expan­sion of tech­nol­o­gy in high­er edu­ca­tion is inevitable in an increas­ing­ly dig­i­tized world, and web-based instruc­tion­al tools are a vital part of many pro­grams. But even some fac­ul­ty who val­ue tech­nol­o­gy in the class­room are wary of overem­pha­siz­ing MOOCs.
Eileen Landy, pro­fes­sor of soci­ol­o­gy at State Uni­ver­si­ty of New York, Old West­bury and an activist with the Cam­paign, has enjoyed using online pro­grams when teach­ing her cours­es, but does not want to see her insti­tu­tion's admin­is­tra­tion rush to adopt MOOCs as a pri­vate-sec­tor sub­sti­tute for reg­u­lar cours­es, as that might give cor­po­ra­tions an inor­di­nate degree of con­trol over the teach­ing process. ​"I'm not leery of tech­nol­o­gy or of online course­work," she tells Work­ing In These Times. ​"I am con­cerned that non-pub­lic enti­ties will prof­it from pub­lic insti­tu­tions, pos­si­bly at the expense of the stu­dents for whom those insti­tu­tions were created."
Con­sid­er­ing the poten­tial prof­its for e‑learning com­pa­nies, the MOOC hype seems to fit with the busi­ness-dri­ven ethos of Obama's col­lege afford­abil­i­ty plan, which like his pro-char­ter, pro-test­ing K‑12 school-reform ini­tia­tives, aims to link fund­ing to sta­tis­ti­cal per­for­mance mea­sures — rein­forc­ing the busi­ness mod­el that achieve­ment can be mea­sured and man­aged through data. The White House has pro­posed to devel­op a for­mu­la for scor­ing col­leges accord­ing to aca­d­e­m­ic achieve­ment and post-grad­u­a­tion earn­ings, stir­ring con­tro­ver­sy among edu­ca­tors con­cerned about overem­pha­siz­ing mate­r­i­al out­comes over intel­lec­tu­al enrichment.
Some pro­gres­sive edu­ca­tion advo­cates like Landy also fear that a one-size-fits-all, mass-pro­duced e‑learning pro­gram could under­mine the inter­ac­tive, social aspect of a col­lege course by lim­it­ing direct inter­ac­tion with instruc­tors. They wor­ry the sub­tler aspects of the aca­d­e­m­ic expe­ri­ence may get lost in MOOC mega-cours­es designed to teach as many peo­ple as pos­si­ble with­out cater­ing to indi­vid­ual diver­si­ty among stu­dents or insti­tu­tions. Point­ing out that many col­lege-goers across the state do not even have access to a broad­band con­nec­tion, Landy argues, ​"It's a false premise that [MOOCs] are going to fix every­thing … We're exper­i­ment­ing on our students."
Despite the allure of tech­no­log­i­cal solu­tions, learn­ing is still more about peo­ple than pro­gram­ming. And with so many stu­dents priced out of an essen­tial pub­lic good, edu­ca­tion advo­cates say col­leges shouldn't seek a quick cheap fix when build­ing gen­uine, long-term equi­ty in high­er education.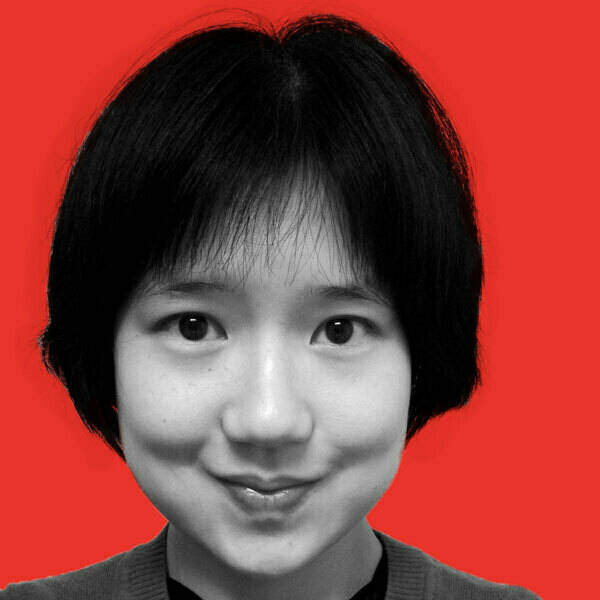 Michelle Chen is a con­tribut­ing writer at In These Times and The Nation, a con­tribut­ing edi­tor at Dis­sent and a co-pro­duc­er of the ​"Bela­bored" pod­cast. She stud­ies his­to­ry at the CUNY Grad­u­ate Cen­ter. She tweets at @meeshellchen.