Elizabeth Warren, Please Drop Out for the Sake of a Better World
Warren has no path to the Democratic nomination, but by dropping out and endorsing Bernie Sanders she can still help make her egalitarian vision a reality.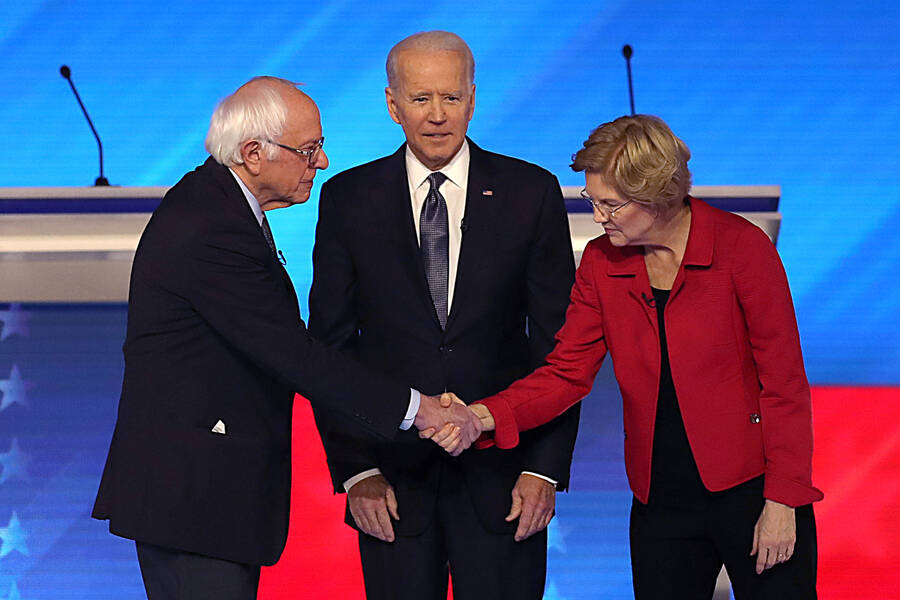 I've always liked Eliz­a­beth War­ren. I still like Eliz­a­beth War­ren. The first time I saw her speak in per­son, in 2015, I wrote a sto­ry with the head­line, ​"Eliz­a­beth War­ren Is Right About Every­thing." She struck me then — and still strikes me today — as some­one who cor­rect­ly iden­ti­fied inequal­i­ty as the core prob­lem of our time, and who was smart enough to know the struc­tur­al rea­sons that cre­at­ed it, and who cared enough to make a real effort to fix it. That is exact­ly why she should drop out of the pres­i­den­tial race, right away.
This is the time when someone who cares about principles more than personalities must set their own career hopes aside in order to further the cause.
There is a wise say­ing: ​"Prin­ci­ples before per­son­al­i­ties." In the con­text of pol­i­tics, it means that the thing we should care about is what gets done, not who does it. What is impor­tant? Revers­ing the four-decade trend of widen­ing inequal­i­ty that is destroy­ing the foun­da­tions of our soci­ety is impor­tant. End­ing mass incar­cer­a­tion is impor­tant. Act­ing mean­ing­ful­ly to stop cli­mate change is impor­tant. Fight­ing pover­ty is impor­tant. Giv­ing peo­ple health­care is impor­tant. These big issues, the issues that affect the lives of mil­lions of peo­ple, are the things that moti­vate any politi­cian worth a damn. And the final duty of politi­cians who care about these things is to do what must be done to best accom­plish these goals, even if it comes at the price of their own careers. That is what being a pub­lic ser­vant is all about.
In this pres­i­den­tial cam­paign, I have always believed that Bernie Sanders and Eliz­a­beth War­ren were the only two can­di­dates who grasped the true nature of America's under­ly­ing prob­lems, and who were will­ing to pro­pose solu­tions that actu­al­ly matched the scale of those prob­lems. It has been clear for years, to hon­est peo­ple who are capa­ble of read­ing a chart, that since the Rea­gan era the rich have got­ten stag­ger­ing­ly rich­er, the mid­dle class has tread­ed water and the poor have gained noth­ing. It's equal­ly clear that we now live in a soci­ety in which a tiny hand­ful of plu­to­crats own a moral­ly crim­i­nal pro­por­tion of the world's wealth. The forces of mon­ey have built and nur­tured the polit­i­cal sys­tem that got us here, and our entire soci­ety has been desta­bi­lized as a result. Amer­i­ca has, in my life­time, become a nation with lit­tle eco­nom­ic mobil­i­ty and lit­tle work­ing-class pow­er. Mean­while, the world's rich­est 1% have twice as much wealth as near­ly 7 bil­lion peo­ple. Some­thing has to give.
There has been much bit­ter argu­ment on the Left dur­ing the course of this cam­paign. It is human nature to argue most vicious­ly with those who are the most sim­i­lar to our­selves. When cam­paign sea­son began, I tend­ed to think that Bernie was too old to make anoth­er run, and even urged him not to run and to instead back War­ren in exchange for get­ting her to back a left­ist plat­form to his sat­is­fac­tion. The dan­ger of split­ting the vote on the Left and allow­ing a cen­trist to win has always loomed large. As the cam­paign went on, and I digest­ed the pol­i­cy pro­pos­als of the two can­di­dates and fol­lowed their speech­es, I came to sup­port Bernie. This was the first time in my life that I've ever had the lux­u­ry of hav­ing two dif­fer­ent can­di­dates I would even con­sid­er in a pres­i­den­tial race, and I enjoyed it. Made me feel like a real vot­er! But even now — though I think War­ren is wrong to have shrunk from Medicare for All, and sac­ri­ficed a good bit of right­eous­ness by allow­ing a super PAC to back her after all that talk — I do not con­sid­er Eliz­a­beth War­ren a bad politi­cian, or a bad per­son, or a bad can­di­date. If she were the Demo­c­ra­t­ic nom­i­nee, she would be the most left-wing Demo­c­ra­t­ic nom­i­nee in a half cen­tu­ry. If she were pres­i­dent and her pol­i­cy plat­form was enact­ed, Amer­i­ca would be an immea­sur­ably more just nation than it is today.
But she is not going to be the nom­i­nee. She has not won a sin­gle state yet, and her polls are not look­ing good for Super Tues­day. Even her own cam­paign man­ag­er admits that she is now run­ning based on a strat­e­gy of steal­ing the nom­i­na­tion at a con­test­ed con­ven­tion. It is a sim­ple fact that she has now become, in effect, an obsta­cle to Bernie Sanders win­ning the Demo­c­ra­t­ic nom­i­na­tion. By doing so, she has become an obsta­cle to mak­ing the sort of poli­cies that she sup­ports a real­i­ty. Warren's plat­form has always been much clos­er to Bernie's than to Joe Biden's, not to men­tion Mike Bloomberg's. Eliz­a­beth War­ren gave it a good run. She did not get the votes. Going into Super Tues­day, her role has become that of a spoil­er for the Left: by stay­ing in, she is serv­ing the inter­ests of those who want to ensure that her own vision of equal­i­ty does not get enacted.
Eliz­a­beth War­ren her­self is cer­tain­ly smart enough to know that this is the sit­u­a­tion. This is the time when some­one who cares about prin­ci­ples more than per­son­al­i­ties must set their own career hopes aside in order to fur­ther the cause. If the roles were reversed, and the polling num­bers were switched, and Bernie Sanders was trail­ing bad­ly to Eliz­a­beth War­ren, I would call on Bernie to drop out instead.
All that mat­ters, real­ly, is what we can do for the peo­ple who need help. Pol­i­tics is not a cult of per­son­al­i­ty or a game for cheer­ing on our team at all costs. It is a way to change the world for the bet­ter. That should guide all of our deci­sions. Today — before the votes are cast tomor­row, while the del­e­gates are still up for grabs, while there is still a very good chance for Bernie Sanders to con­sol­i­date the vote on the Left and win the nom­i­na­tion out­right and win the White House and reverse two gen­er­a­tions of class war — is the time for all of us to do what we can to make a bet­ter world a real­i­ty. Some of us can knock on doors. Some of us can write plead­ing sto­ries. And Eliz­a­beth War­ren can drop out and endorse Bernie. We all have a role to play.
Dis­clo­sure: Views expressed are those of the writer. As a 501©3 non­prof­it, In These Times does not sup­port or oppose any can­di­date for pub­lic office.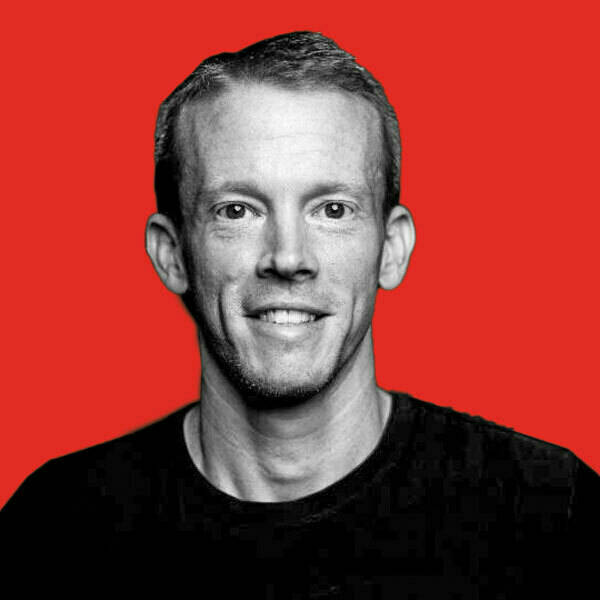 Hamil­ton Nolan is a labor reporter for In These Times. He has spent the past decade writ­ing about labor and pol­i­tics for Gawk­er, Splin­ter, The Guardian, and else­where. You can reach him at Hamilton@​InTheseTimes.​com.