Elon Musk Is as Obsessed with Fake News as Donald Trump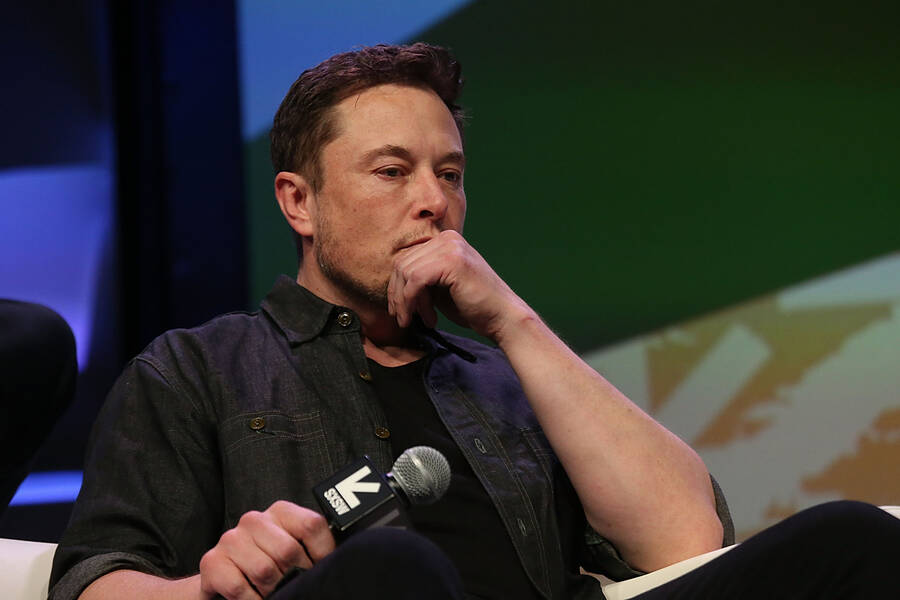 Fac­ing mount­ing crit­i­cism over var­i­ous parts of his elec­tric car man­u­fac­tur­ing busi­ness, Tes­la CEO Elon Musk on Wednes­day float­ed the pos­si­bil­i­ty of cre­at­ing a web­site for the pub­lic to ​"rate the core truth of any arti­cle," and track the ​"cred­i­bil­i­ty score" for jour­nal­ists, edi­tors and pub­li­ca­tions. ​"Think­ing of call­ing it Prav­da," he tweet­ed, poten­tial­ly a ref­er­ence to the iden­ti­cal­ly-named for­mer Sovi­et Russ­ian state newspaper.
In the same tweet storm, Musk intoned that jour­nal­ists who crit­i­cize him and his com­pa­nies are on the pay­roll of the fos­sil fuel indus­try and claimed that the media's dis­hon­esty is why Don­ald Trump won the pres­i­den­tial elec­tion. ​"The holi­er-than-thou hypocrisy of big media com­pa­nies who lay claim to the truth, but pub­lish only enough to sug­ar­coat the lie, is why the pub­lic no longer respects them," Musk tweet­ed. Don­ald Trump Jr. respond­ed approv­ing­ly, tweet­ing ​"This is so true!"
It's nev­er clear which of Musk's social media spit­balled com­pa­ny ideas he intends to fol­low through on. He also recent­ly tossed around the idea of start­ing a can­dy com­pa­ny that doesn't seem like­ly to mate­ri­al­ize, but his lawyers appear to have filed paper­work incor­po­rat­ing a com­pa­ny named Prav­da Corp. last year in California.
While Musk gen­er­al­ly enjoys fawn­ing treat­ment by some self-described pro­gres­sives, his tar­get­ing of the fourth estate smacks of author­i­tar­i­an­ism. And his crit­i­cism of the media — and just about any­one who ques­tions his and his com­pa­nies' behav­ior — has got­ten increas­ing­ly Trump-like over the last few weeks.
On a quar­ter­ly earn­ings call in ear­ly May, Musk lashed out at ana­lysts par­tic­i­pat­ing on behalf of Tes­la investors. Asked to clar­i­fy what sort of cap­i­tal require­ments the com­pa­ny would need going for­ward, he replied, ​"Excuse me. Next. Bor­ing bone­head ques­tions are not cool. Next?"
When anoth­er par­tic­i­pant in the call asked how reser­va­tions for Tesla's more afford­able Mod­el 3 car have impact­ed the company's oper­a­tions, Musk refused to answer, scald­ing that, ​"We're going to go to YouTube. Sor­ry. These ques­tions are so dry. They're killing me."
He reserved his harsh­est crit­i­cism, though, for the press. Dis­cussing pro­jec­tions for Tes­la bring­ing self-dri­ving cars online, Musk blamed reg­u­la­tors' atten­tion to the kinds of autonomous vehi­cles Tes­la is attempt­ing to pro­duce on ​"inflam­ma­to­ry head­lines" and ​"irre­spon­si­ble journalists."
"Broad­ly there's over a 1 mil­lion, I think 1.2 mil­lion auto­mo­tive deaths per year. And how many do you read about? Basi­cal­ly, none of them," Musk chid­ed. ​"But if it's an autonomous sit­u­a­tion, it's head­line news, and the media fails to men­tion that…actually they should­n't real­ly be writ­ing the sto­ry, they should be writ­ing the sto­ry about how autonomous cars are real­ly safe, but that's not the sto­ry that peo­ple want to click on."
He added that, ​"it's real­ly incred­i­bly irre­spon­si­ble of any jour­nal­ists with integri­ty to write an arti­cle that would lead peo­ple to believe that auton­o­my is less safe."
Sev­er­al weeks ago, he sug­gest­ed that a Los Ange­les Times arti­cle not­ing that his busi­ness empire has received $4.9 bil­lion in pub­lic fund­ing was ​"pushed as pro­pa­gan­da" by the oil and gas indus­try. Before that he used a sim­i­lar line to refer to the non-prof­it news site Reveal, call­ing their reporters' inves­ti­ga­tion into work­ing con­di­tions at his fac­to­ry ​"care­ful­ly con­struct­ed pro­pa­gan­da with a name that [would] make Orwell proud." Orwell, as Reveal point­ed out in response to Musk, was him­self an inves­tiga­tive jour­nal­ist and an ardent sup­port­er of orga­nized labor.
Chal­lenged on this char­ac­ter­i­za­tion by ProP­ub­li­ca reporter Jes­si­ca Huse­man, Musk dou­bled down and called Reveal ​"just some rich kids in Berke­ley who took their polit­i­cal sci­ence prof too seriously."
Among the issues cit­ed by those alleged rich kids — based on hours of inter­views with cur­rent and for­mer Tes­la employ­ees and on-staff safe­ty experts — was the company's fail­ure to report a num­ber of injuries in its flag­ship Fre­mont car fac­to­ry. Work­ers who spoke with Reveal report­ed marathon shifts and repet­i­tive stress injuries, and that work­ers were reg­u­lar­ly car­ried out on stretch­ers. One for­mer safe­ty inspec­tor said it's ​"just a mat­ter of time before some­body gets killed."
The report fol­lowed more than a year of ris­ing com­plaints on the part of Tes­la employ­ees housed in dif­fer­ent parts of the com­pa­ny, many of whom have attempt­ed to orga­nize with the Unit­ed Auto­mo­bile Work­ers (UAW) to improve wages and work­ing con­di­tions. Sev­er­al work­ers have filed ongo­ing law­suits against Tes­la. Among them is Son Nguyen, who was severe­ly burned in an elec­tri­cal fire last year and had to have his pinky fin­ger ampu­tat­ed. A year on, Reveal's Will Evans reports, he's cov­ered in scars, suf­fer­ing from chron­ic pain and fac­ing sev­er­al more surg­eries to cor­rect the dam­age done.
In a com­plaint to the Nation­al Labor Rela­tions Board (NLRB), the UAW has alleged that Musk fired work­ers active in the union­iza­tion effort they were sup­port­ing, after he ini­tial­ly extend­ed the promise of free frozen yogurt and an elec­tric pod car roller coast­er to employ­ees as an anti-union peace offer­ing. Unsur­pris­ing­ly, the UAW has been anoth­er tar­get of Musk's recent tirades on Twit­ter, in which he claims that the union ​"destroyed once great US auto indus­try & every­one knows it."
In a bit of poet­ic jus­tice, Musk's state­ments imply­ing that union­iza­tion would cost work­ers their stock-options could land him in still more trou­ble with the NLRB, Bloomberg​'s Josh Eidel­son and Dana Hull report. ​"If you threat­en to take away ben­e­fits because peo­ple union­ize, that's an out-and-out vio­la­tion of the labor law," said for­mer NLRB head Wilma Lieb­man. On Thurs­day, the UAW filed an NLRB charge over Musk's tweet on stock options, alleg­ing that he vio­lat­ed fed­er­al labor law.
It's not just line-work­ers who have com­plaints about Tes­la, either. Last year, female engi­neer AJ Van­der­mey­den accused the com­pa­ny of ​"per­va­sive harass­ment," and of under­pay­ing her for the same kind of work per­formed by her male col­leagues. When com­plaints about work­place treat­ment are brought up, Van­der­mey­den told the Guardian, the com­mon response is that, ​"We're focused on mak­ing cars. We don't have time to deal with all this oth­er stuff."
She also cit­ed ​"unwel­come and per­va­sive harass­ment by men on the fac­to­ry floor includ­ing but not lim­it­ed to inap­pro­pri­ate lan­guage, whistling, and cat­calls." At the time, there were no women in Tesla's chief exec­u­tive lead­er­ship and only two female vice presidents.
In a blow to her fans who also hap­pen to be fans of work­ers' rights, the musi­cian Grimes — who is dat­ing Musk — appears to have jumped on the tech mogul's fake news train, tweet­ing that ​"he has nev­er pre­vent­ed them from unionizing…it's quite lit­er­al­ly fake news: trust me, i've inves­ti­gat­ed this heav­i­ly and even vis­it­ed fac­to­ries etc. i have the receipts." Grimes went on to call pub­lic tran­sit ​"sketchy," though she lat­er delet­ed the tweets.
Musk isn't the first Pay­pal co-founder to tar­get the fourth estate. For­mer Musk col­league and not­ed Trump sup­port­er Peter Thiel pre­vi­ous­ly fund­ed a law­suit that shut­tered the pop­u­lar web­site Gawk­er. While Thiel has faced much pub­lic crit­i­cism for his attacks on the media — and belief in inject­ing him­self with the blood of the young — Musk has gen­er­al­ly been tout­ed as a wun­derkind with the smarts to save the world.
Some envi­ron­men­tal­ists in par­tic­u­lar have embraced Musk for his work build­ing elec­tric cars and solar pan­els. But his treat­ment of the press and of his own work­ers should raise con­cerns about the kind of low-car­bon world he has in mind.
In one of his final tweet on Wednes­day, Musk said, ​"If you're in media & don't want Prav­da to exist, write an arti­cle telling your read­ers to vote against it."
Read­er: don't vote for Pravda.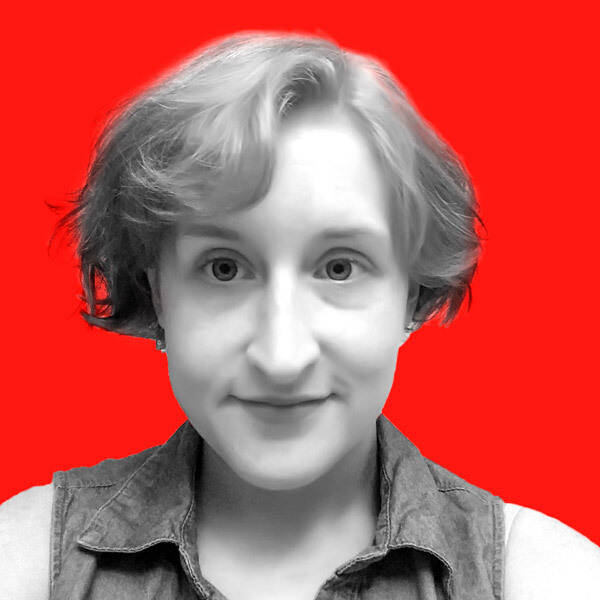 Kate Aronoff
is a Brook­lyn-based jour­nal­ist cov­er­ing cli­mate and U.S. pol­i­tics, and a con­tribut­ing writer at The Inter­cept. Fol­low her on Twit­ter @katearonoff.