Embarrassment of Riches: Conflict Diamond Regulation Breaks Down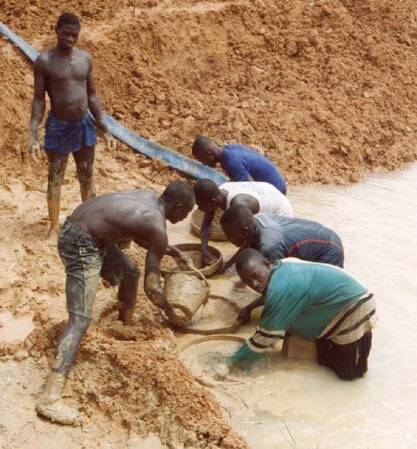 The hol­i­day sea­son is a time of mate­r­i­al plea­sures, but it's also a time to take stock of how our social val­ues tend to be at odds with the objects we most prize.
While count­less Amer­i­can shop­pers splurge this month – prob­a­bly to delude our­selves momen­tar­i­ly that we can still afford to indulge — the social cost of one lux­u­ry item has exposed a glob­al cri­sis. The human rights group Glob­al Wit­ness has aban­doned the Kim­ber­ly Process, the inter­na­tion­al reg­u­la­to­ry frame­work aimed at restrict­ing traf­fick­ing in ​"con­flict dia­monds." The group argues that the process, which it helped cre­ate, is bro­ken and rid­den with loop­holes.
Glob­al Wit­ness' with­draw­al points to a prob­lem that can't be reg­u­lat­ed away by cor­po­rate pledges. It's not the dia­monds, but the glob­al eco­nom­ic role of the min­ing indus­tries, enslav­ing poor nations to min­er­al mono­cul­ture. Aside from fun­nel­ing mon­ey into con­flicts in coun­tries like the Demo­c­ra­t­ic Repub­lic of Con­go, dia­monds reflect an eco­nom­ic tragedy that puts Glob­al South com­mu­ni­ties at the mer­cy of both local despots and a glob­al lust for beauty.
The catch phrase ​"blood dia­mond" does­n't tell the whole sto­ry of injus­tices embed­ded in the world's mines, which sys­tem­at­i­cal­ly deval­ue the lives of men, women and chil­dren in the pur­suit of the earth's riches.
Chil­dren have his­tor­i­cal­ly made up a large por­tion of the con­flict dia­mond work­force, under a sys­tem that makes full use of their small bod­ies. In Sier­ra Leone, accord­ing to a report by Har­vard's Inter­na­tion­al Human Rights Clin­ic, ​"Begin­ning as ear­ly as ten years of age, child min­ers per­form back­break­ing labour under poor con­di­tions where they receive lit­tle com­pen­sa­tion for their efforts." In addi­tion to lost access to edu­ca­tion and pover­ty, chil­dren inter­viewed for the study:
com­plained of body and headaches, worms, malar­ia and oth­er dis­ease; adult dig­gers described the dan­gers posed to child min­ers from col­laps­ing min­ing pits. These con­di­tions con­sti­tute haz­ardous work and vio­late pro­hi­bi­tions on child labour.
Since the indus­try also employs many trau­ma­tized young sur­vivors of the civ­il war, labor abus­es hin­der Sier­ra Leone's ongo­ing strug­gle for ​"the reha­bil­i­ta­tion and social rein­te­gra­tion of chil­dren affect­ed by armed conflict."
The labor haz­ards are aggra­vat­ed by the preva­lence of irreg­u­lar ​"arti­sanal" dig­gers, who mine on their own with­out over­sight and sell the goods to mid­dle­men for rel­a­tive­ly tiny amounts of mon­ey. Lack­ing for­mal labor pro­tec­tions, they're the prospec­tors in a ​"casi­no econ­o­my" that thrives in areas that offer no oth­er viable jobs. Dia­mond fever mires com­mu­ni­ties in a cycle of pau­per­iza­tion, envi­ron­men­tal dev­as­ta­tion, and will­ful igno­rance among cor­po­ra­tions and politicians.
In the case of Zim­bab­we, a recent BBC inves­ti­ga­tion revealed that the mil­i­tary has actu­al­ly forced local adults and chil­dren into mine work, coerc­ing them through sys­tem­at­ic vio­lence, tor­ture and rape.
In its announce­ment of its with­draw­al, Glob­al Wit­ness stat­ed, ​"Near­ly nine years after the Kim­ber­ley Process was launched, the sad truth is that most con­sumers still can­not be sure where their dia­monds come from, nor whether they are financ­ing armed vio­lence or abu­sive regimes."
Yet con­flict dia­monds bare­ly scratch the sur­face of a mon­strous régime of extrac­tion. Activists also point­ed to oth­er indus­tries that com­mod­i­fy suf­fer­ing: log­ging oper­a­tions that threat­en to rav­age Malaysia's forests (despite over­sight mech­a­nisms pro­mot­ed by the World Wildlife Fund); atro­cious labor abus­es, espe­cial­ly direct­ed against women, in the min­ing of pre­cious min­er­als used to pro­duce mobile phones and oth­er electronics.
Dia­monds aren't just sym­bols of mate­r­i­al indul­gence, they're emblems of a uni­verse of cru­el­ty, one that bur­rows deep into the poor­est places on earth and reach­es the high­est ech­e­lons of cor­po­rate pow­er. The fail­ure of ​"vol­un­tary" reg­u­la­tion of the trade reveals injus­tice beneath the sur­face, writes Ian Smil­lie, an activist who helped devel­op the Kim­ber­ly Process:
In the end, the Kim­ber­ley Process and the efforts to reg­u­late the extrac­tion of, and trade in oth­er min­er­als in Africa is about peo­ple – the hun­dreds of thou­sands who have died as a direct result of min­er­al-fuelled wars, the mil­lions of peo­ple who have died from indi­rect results of these wars, and the many more mil­lions who might have had bet­ter lives if min­er­als had con­tributed more to devel­op­ment than to underdevelopment.
Rather than search­ing for a bet­ter dia­mond, con­sumers, pol­i­cy­mak­ers and advo­cates should be search­ing for a bet­ter way to embrace the earth's beau­ty, with­out resort­ing to the ugli­est forms of human exploitation.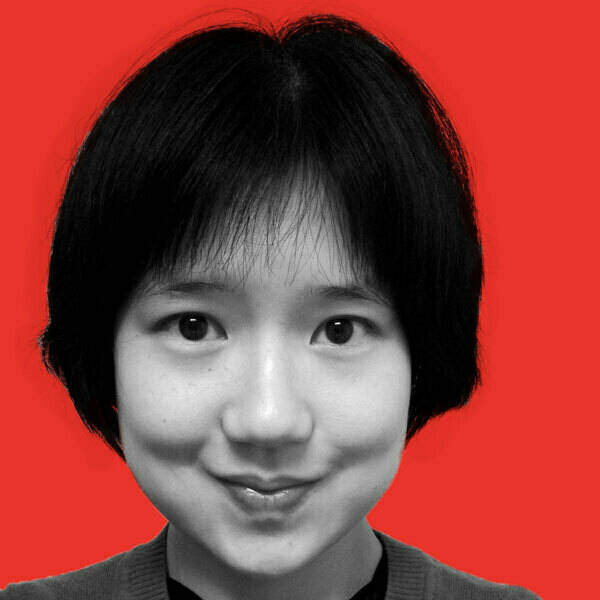 Michelle Chen is a con­tribut­ing writer at In These Times and The Nation, a con­tribut­ing edi­tor at Dis­sent and a co-pro­duc­er of the ​"Bela­bored" pod­cast. She stud­ies his­to­ry at the CUNY Grad­u­ate Cen­ter. She tweets at @meeshellchen.