Enemy of Rupert
An interview with independent media's white knight, Craig Aaron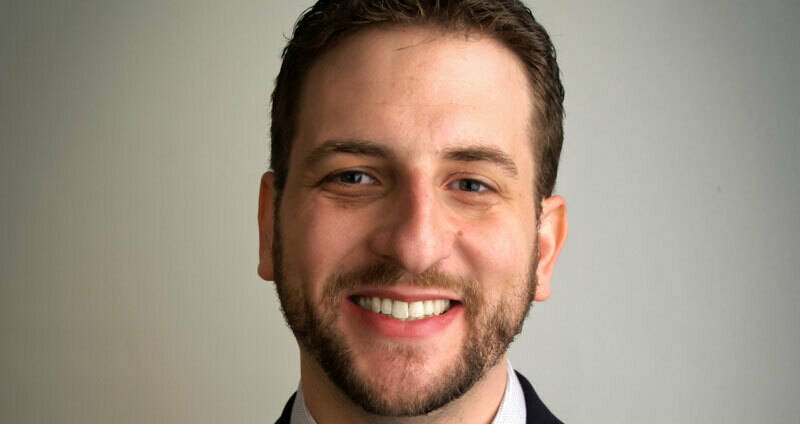 If Craig Aaron ever wrote an epi­taph about 
his career as a news-lov­ing media reformist, it might read ​"Ene­my of Rupert Mur­doch." Aaron, a for­mer man­ag­ing edi­tor at In These Times, is the cur­rent CEO of Free Press, one of the loud­est voic­es for media reform in Wash­ing­ton, D.C. What does he do there? Sue the Fed­er­al Com­mu­ni­ca­tions Com­mis­sion (FCC) for giv­ing more pow­er to big media at the expense of own­er­ship diver­si­ty. And as the FCC con­sid­ers carv­ing up more of the media land­scape and hand­ing it to the likes of Mur­doch, Aaron is get­ting ready for round three. Ding!
A diverse ownership isn't guaranteed to do better news coverage, but diverse ownership is much more likely to serve communities better and cover a range of viewpoints.
Despite the fact that Pres­i­dent Barack Oba­ma came out against con­sol­i­da­tion of big media over the years, includ­ing dur­ing his time as sen­a­tor, his FCC Chair­man, Julius Gena­chows­ki, is tak­ing up the man­tle of con­sol­i­da­tion once again. For­mer FCC Chair­man Michael Pow­ell tried it, and failed. His suc­ces­sor Kevin Mar­tin tried, failed again. And among the rea­sons for those fail­ures were Craig Aaron, Free Press and the like-mind­ed groups that have suc­cess­ful­ly con­vinced at least two fed­er­al courts that the FCC could not allow the indus­try to con­sol­i­date until it came up with a report on diver­si­ty of ownership.
The FCC released a sur­vey in Novem­ber and the news wasn't good. It found that only 7 per­cent of tele­vi­sion sta­tions were owned by women and less than 4 per­cent by peo­ple of col­or. You would be hard-pressed to find any oth­er indus­try that has such a woe­ful rep­re­sen­ta­tion of diver­si­ty. No won­der all the news chan­nels are the same.
What's the lat­est on the FCC's con­sol­i­da­tion efforts?
Odd­ly, at the tail end of the Oba­ma administration's first term, the FCC is in a big rush to get rid of long-stand­ing media own­er­ship rules. Right now, one com­pa­ny is not allowed to own both a dai­ly news­pa­per or a broad­cast out­let in a giv­en city or town. But if the FCC chair­man gets his way, you could see that change — and all of a sud­den the doors could be opened to one com­pa­ny own­ing up to eight radio sta­tions, two tele­vi­sion sta­tions, the dai­ly news­pa­per and even your local inter­net ser­vice provider all in one community.
We think that is too much media pow­er in too few hands. Yet the FCC, despite real­ly doing noth­ing for the last four years relat­ed to media own­er­ship — except approv­ing a mas­sive merg­er of Com­cast and NBC — all of a sud­den, right before Christ­mas, seems in a hur­ry to do this give­away. And the ques­tion is, who benefits?
The answer is, com­pa­nies like Rupert Murdoch's News Corp. For exam­ple, right now Mur­doch could not buy the Chica­go Tri­bune or the Los Ange­les Times with­out sell­ing off some oth­er prop­er­ties. If these rules are lift­ed, the Mur­dochs of the world will be able to swal­low even more local media.
Who is lob­by­ing Chair­man Gena­chows­ki to move for­ward with this?
It cer­tain­ly appears that the usu­al big cor­po­ra­tions — News Corp, the Tri­bune Com­pa­ny — are inter­est­ed. Although you're not see­ing the same kind of push in pub­lic from those com­pa­nies that you've seen in the past. Mur­doch wants to expand the news­pa­per side of his empire. But I think the broad­cast­ers are always look­ing to fur­ther weak­en or loosen these reg­u­la­tions. Still, it's very puz­zling that the FCC is mak­ing this one of the first things they are doing after Obama's re-election.
Do you think Mur­doch still has sway in Wash­ing­ton or is his star waning?
You would think that peo­ple in Wash­ing­ton would be run­ning away from Mur­doch, and yet he is lin­ing up for these big favors. News Corp has always had a lot of sway at the FCC. When Reed Hundt was the chair­man of the FCC, Murdoch's chief in-house lob­by­ist pulled him aside and told him the only job he would be able to get in this town after his term was dog catch­er if he didn't do what Mur­doch want­ed. He still has a lot of pow­er — look at Fox News — even with the dam­age done by the con­tro­ver­sies abroad.
Courts have said three times that there can be no con­sol­i­da­tion until the FCC stud­ies how that affects the diver­si­ty of own­er­ship. They did a sur­vey of the diver­si­ty of media own­ers. Is that enough?
It's not enough because you can't just com­mis­sion a study that shows you the num­bers of who owns what in this coun­try. You have to ana­lyze the sit­u­a­tion and the impact of any pro­posed rule changes — before they take effect. What do those num­bers mean when you have one of the most impor­tant indus­tries in the coun­try total­ly unrep­re­sen­ta­tive of the coun­try as a whole? The courts haven't let the FCC ignore this. They won't this time.
Is Free Press pre­pared to sue the FCC a third time to stop this?
Oh, absolute­ly. You know ​'all of this goes back to the 1996 Telecom­mu­ni­ca­tions Act. Then you get the years of George W. Bush, and the doors swing open to con­sol­i­da­tion. We're at a point now where a com­pa­ny like Sin­clair Broad- cast­ing is about to own three TV sta­tions in a media mar­ket like Bal­ti­more. You want to give them even more? You think they should also be able to buy the Bal­ti­more Sun? I don't.
So, the last time we sued the FCC was in 2007, and the fed­er­al appeals court in Philadel­phia ruled again in 2011 that the FCC had ignored pub­lic input and failed to study diver­si­ty. So they threw out the rules and sent them back to the FCC.
Despite the FCC los­ing in court repeat­ed­ly, they're at it again. And they intend to do this with­out fac­ing the pub­lic at all. Even the Repub­li­cans con­duct­ed at least sev­en pub­lic hear­ings across the coun­try with the full com­mis­sion — and at every stop, 99% of the pub­lic were against consolidation.
It's hard to believe Oba­ma would be fol­low­ing the Bush admin­is­tra­tion on this, espe­cial­ly con­sid­er­ing Oba­ma was against these rules in the first place.
News junkies aside, do you think the aver­age Amer­i­can cares about own­er­ship diver­si­ty at all?
Peo­ple sure care about who they see on the air and what those sta­tions cov­er. Peo­ple absolute­ly care about that even though they don't always make the con­nec­tion to the own­er­ship. Peo­ple are increas­ing­ly dis­sat­is­fied with the main­stream media. They com­plain in many cities how it is no longer con­nect­ed to their lives. You hear that com­plaint all the time. Every­where I go, peo­ple tell me their local news must be the worst in the coun­try. It's not the worst; it's just the same. That has every­thing to do with ownership.
What will fur­ther merg­ers in this busi­ness mean to news consumers?
It means the same cook­ie-cut­ter con­tent, on the same severe­ly lim­it­ed sub­ject mat­ter, will only accel­er­ate. Peo­ple want to know about cor­rup­tion at city hall, for exam­ple; they are always going to be inter­est­ed in that. But these are expen­sive sto­ries. It is eas­i­er and cheap­er to do the fire and crime sto­ries. Con­sol­i­da­tion only exac­er­bates that.
A diverse own­er­ship isn't guar­an­teed to do bet­ter news cov­er­age, but diverse own­er­ship is much more like­ly to serve com­mu­ni­ties bet­ter and cov­er a range of view­points. The diver­si­ty of own­er­ship will play out in the types of news sto­ries you see on the local news and that is where most peo­ple still get their news. Con­sol­i­da­tion means you have one cam­era­man, one reporter, feed­ing con­tent to three sta­tions in the same mar­ket and then writ­ing about it for two dif­fer­ent web­sites in the same town.
You have that already.
But it will get worse. Media con­sol­i­da­tion is not mak­ing news bet­ter, is it? Who thinks that? No one thinks that. You used to have news sta­tions rely on the local news­pa­pers for sto­ries, but the local news­pa­per is shrink­ing because of con­sol­i­da­tion, because of the econ­o­my, because of the Inter­net. Con­sol­i­da­tion just exac­er­bates the prob­lem. We've had con­sol­i­da­tion, and the sit­u­a­tion for media com­pa­nies did not improve. It has been a disaster.
What's the feel from Wash­ing­ton media reformists on this?
Peo­ple in Wash­ing­ton believe it's a done deal, but I dis­agree. We all know that big changes are com­ing in the indus­try. Some­one is going to devise a new way to dis­trib­ute news. But that change is not com­ing from these guys. Con­sol­i­da­tion of big media does noth­ing of ben­e­fit to the news busi­ness and it does noth­ing to ben­e­fit diver­si­ty of views and news cov­er­age. The FCC needs to hear about it from the pub­lic. Con­gress needs to hear from peo­ple who are against such a give­away. Let's not for­get that the air­waves are pub­lic. They belong to all of us.
This report­ing is sup­port­ed by The Media Con­sor­tium.
A long­time reporter and for­eign cor­re­spon­dent for Dow Jones and the
Wall Street Jour­nal
,
Ken­neth Rapoza
is an
In These Times
colum­nist who writes about the news busi­ness. His work has also appeared in
The Amer­i­can Prospect, The Nation
and at
Salon​.com
. He can be reached at ken@​inthesetimes.​com.