Engineering Students Talk Trash
The goal of their recycling project? Jobs for Haitians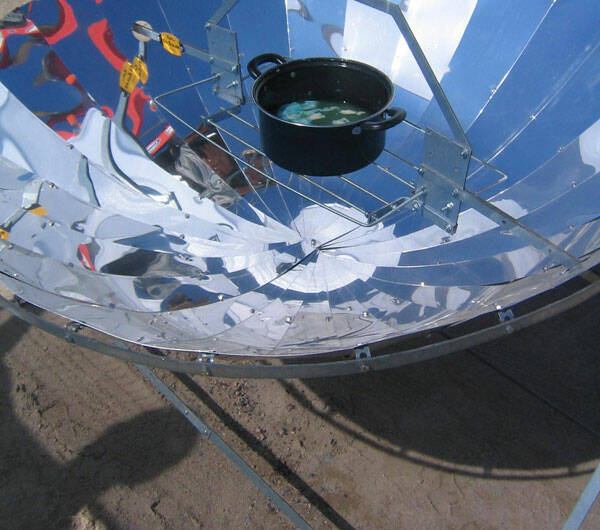 We wanted to make sure you didn't miss the announcement of our new Sustainer program. Once you've finished reading, take a moment to check out the new program, as well as all the benefits of becoming a Sustainer.

Student members of Engineers Without Borders (EWB) at the University of Minnesota can be forgiven for talking trash these days: Their effort to turn garbage into economic opportunity for Haitians just earned them a $25,000 advocacy award from Keen Footwear.
Knutson says he and his peers are part of a new breed of engineers interested less in technology for its own sake and more in creative applications that benefit humankind.
The student engineers are exploring a way to recycle thousands of used plastic water sachets littering the streets and beaches of Haiti, a culturally rich but materially destitute island country in the Caribbean. (Seventy-six percent of Haitians live on less than $2 per day, and half of all Haitians suffer from malnutrition, according to the U.N. World Food Program.)
The students say they hope to use that plastic, in turn, to make composting toilets for urban families. If successful, the project could enhance sanitation, reduce pollution and, eventually, create jobs for Haitians.
"We're trying to take refuse and make it into something useful," says Nathan Knutson, a second-year master's student in mechanical engineering. He says the recycling programs used in the United States use large-scale sorting, shredding and injection-molding machines – all of which use tremendous amounts of energy. In Haiti, the students want to make recycling small enough to be hand-operated.
"We've had [the idea of recycling] forever up here in the States," he says, ​"but the technology threshold hasn't been reached to make recycling a reality in Haiti."
The Haiti project consists of two collaborating groups. One group is exploring low-tech ways to re-melt and re-mold the plastic; the other is perfecting a prototypical composting toilet, to be made with the re-melted plastic.
"It's a very basic, dry-composting indoor toilet system," says Lina Kelpsaite-Fish, a senior civil engineering student.
A big question remains how to transport and use the resulting compost, since the toilets will be used in high-density neighborhoods in the northern city of Cap Haïtien, 85 miles from the capital, Port-au-Prince.
Haitian artists have long turned wood and cloth scraps into papier mache masks, and transformed discarded oil drums into metal sculptures called fer de coupe. Children make toys from found materials: small cars from film canisters, kites from plastic garbage bags. Students in the University of Minnesota's EWB chapter hopes to tap into – and learn from – that ingenuity.
The water sachets – heavy plastic pouches – are made of high-density polyethylene (HDPE) plastic. Users typically bite the corner off to open them. Because it is not possible to reseal them, they are discarded after use. Municipal trash collection and recycling are nonexistent in Haiti.
The students are investigating the feasibility of melting the plastic in a solar-powered hot oil bath. They say they hope to use seed oil from the jatropha plant – a weedy vine native to Haiti that has high oil content and is non-corrosive and non-edible.
Kelpsaite-Fish says one of the biggest challenges is learning how to apply the knowledge they gain at home in places where advantages don't exist.
Member Chris Weyandt, a recent graduate in electrical engineering, agrees: ​"It's learning about the people and the culture, and … learning how we could successfully implement something like this and have it accepted by the people."
The group had planned an exploratory trip to Haiti this summer, but EWB's governing body postponed travel in the wake of Haiti's food-shortage riots in April. The students say they hope to reschedule the trip over winter break.
Founded in 2000 by a Colorado civil engineer, EWB-USA has more than 200 student and professional chapters around the country. The University of Minnesota chapter has worked on efforts from Ghana to Guatemala. The Haiti project group is partnering with Sustainable Organic Integrated Livelihoods (SOIL), a nonprofit Haiti-based group.
"Engineering students like to know that they're doing something useful, but often that's the high-technology end of useful," Knutson says. ​"What's the next best technology: the smallest cell phone, the highest fuel efficiency? [T]hose things can help the environment and make life easier for many people, but there hasn't been a lot of exposure to service-learning engineering projects."
Knutson says he and his peers are part of a new breed of engineers who are interested less in technology for its own sake and more in creative applications that benefit humankind. ​"I got an e‑mail from a classmate who said, ​'That's a cool project you guys are working on. I didn't know engineering students did that.' "
Be a Sustainer
We surveyed thousands of readers and asked what they would like to see in a monthly giving program. Now, for the first time, we're offering three different levels of support, with rewards at each level, including a magazine subscription, books, tote bags, events and more—all starting at less than 17 cents a day. Check out the new Sustainer program.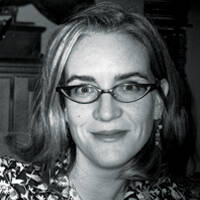 Susan Maas
is a writer, editor and community activist in Minneapolis. Her writing has appeared in numerous publications, including
The Conservation Volunteer, Minnesota Medicine, Sierra, Spirituality and Health
and the
Star Tribune
.