Education: Every American's Right
Lowering college costs will restore access to the American Dream.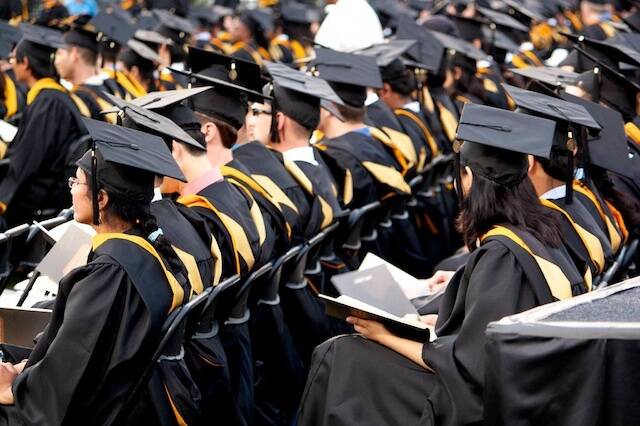 Right now, eager 18-year-olds from across the coun­try are Tweet­ing with brava­do pho­tos of their new­ly postered dorm rooms and scan­ning with pri­vate fear their fresh­men class sched­ules. They're embark­ing on a jour­ney to cap­ture their piece of the Amer­i­can Dream.
Tuition has risen even faster than health insurance costs. If the current trend continues through 2016, the cost of a public college diploma will have more than doubled in just 15 years.
They'll get a lit­tle help from eco­nom­i­cal e‑textbooks and new-fan­gled apps that manip­u­late mol­e­c­u­lar mod­els. But such tech­nol­o­gy is no match for the forces aligned against today's young peo­ple — those in col­lege as well as work­ing class teens who dream of a degree but nev­er enroll because they can't con­ceive of pay­ing the breath­tak­ing — and for them, heart­break­ing — costs.
To expand access to the dream, Pres­i­dent Oba­ma announced last week that he intends to grade col­leges, just as col­leges grade stu­dents. The U.S. Depart­ment of Edu­ca­tion will eval­u­ate the afford­abil­i­ty of schools based on tuition, schol­ar­ships and finan­cial aid. The depart­ment will look at out­comes includ­ing grad­u­a­tion rates, employ­ment and salaries. Ulti­mate­ly, Oba­ma would like to reward col­leges that earn good grades — those that grad­u­ate more stu­dents at low­er costs. He pro­pos­es to do that by giv­ing stu­dents who attend col­leges with the best rat­ings larg­er fed­er­al­ly guar­an­teed stu­dent loans. And he wants to encour­age states to resume prop­er fund­ing for pub­lic insti­tu­tions. The idea is to restore equal oppor­tu­ni­ty to attain the Amer­i­can Dream.
The par­ents and grand­par­ents of today's 18-year-olds wit­nessed dimin­ish­ing access to the dream. When they were teens, in the 1960s and 1970s, they could buy a year of col­lege with three months' labor in a fac­to­ry or mill. Also, a sum­mer in a mill with good union wages and ben­e­fits per­suad­ed some that this was the life for them, no col­lege necessary.
But too many mills are gone now, lost to government's fail­ure to enforce inter­na­tion­al trade reg­u­la­tions and to the cor­po­rate greed that swapped mid­dle class wages for for­eign sweat­shop pit­tances. That means to attain the Amer­i­can Dream; even more young­sters now must get high­er edu­ca­tion or tech­ni­cal training.
And now, pay­ing for that addi­tion­al edu­ca­tion is much more dif­fi­cult. One of those old-time mill jobs — if it were still avail­able — wouldn't cov­er a year's tuition now. Over the past three decades, the aver­age tuition at a pub­lic four-year col­lege increased more than 250 per­cent. Mean­while, typ­i­cal fam­i­ly income rose only 16 percent.
Tuition has risen even faster than health insur­ance costs. If the cur­rent trend con­tin­ues through 2016, the cost of a pub­lic col­lege diplo­ma will have more than dou­bled in just 15 years.
Part of the rea­son for that is dubi­ous expen­di­tures by some schools, includ­ing pay­ing coach­es and col­lege pres­i­dents mul­ti-mil­lion dol­lar salaries and build­ing fan­cy dor­mi­to­ries and gym­na­si­ums. But a cru­cial fac­tor is the with­draw­al of state and local sup­port for pub­lic insti­tu­tions — from com­mu­ni­ty col­leges and trade schools to state-owned col­leges and land grant uni­ver­si­ties. It dropped 24 per­cent nation­al­ly from 2001 to 2011. Adjust­ed for infla­tion, it reached a 25-year low in 2012.
Some states did this even as they cut tax­es on the rich, jeop­ar­diz­ing attain­ment of the ide­al of states sup­port­ing edu­ca­tion to assure equal oppor­tu­ni­ty. Ohio, for exam­ple, cut fund­ing for pub­lic col­leges while elim­i­nat­ing its estate tax at a cost of $72 mil­lion a year.
The result of these cut backs is that gov­ern­ments shift­ed costs to the 70 per­cent of stu­dents who attend pub­lic col­leges and uni­ver­si­ties as tuition skyrocketed.
For many teenagers, this fore­closed a col­lege degree. It was too daunt­ing to bor­row tens of thou­sands of dol­lars then grad­u­ate into a shaky job mar­ket. For oth­er young peo­ple, it has meant mas­sive bor­row­ing and debt.
Just a short time ago in the ear­ly 1990s, 45 per­cent of grad­u­ates bor­rowed mon­ey, includ­ing from fam­i­ly, banks and the gov­ern­ment. Now, the fig­ure is more than 66 per­cent, and that does not include stu­dents who bor­row from family.
The amount they bor­row hurts both them and the econ­o­my. The aver­age bor­row­er grad­u­ates $26,600 in debt.
The pub­lic pol­i­cy orga­ni­za­tion Demos, which works for equal oppor­tu­ni­ty in the Amer­i­can econ­o­my and equal say in its democ­ra­cy, stud­ied the effect of stu­dent debt. It found col­lege loans are a life-long drag, caus­ing a wealth loss of four times the orig­i­nal debt amount.
Most stu­dent debt is to the fed­er­al gov­ern­ment, which is now owed $1 tril­lion. Demos cal­cu­late that to be a $4 tril­lion life­time wealth loss for those stu­dents. That's sig­nif­i­cant both to them and to the econ­o­my. They won't be able to buy as many new cars or refrig­er­a­tors or infant strollers. So no mat­ter how hard they worked to grad­u­ate col­lege and labor on the job, their Amer­i­can Dream is per­ma­nent­ly encum­bered. In addi­tion, their non-spend­ing impairs the econ­o­my. And that dimin­ish­es everyone's Amer­i­can Dream.
The Unit­ed States has a long his­to­ry of accept­ing edu­ca­tion as a pub­lic respon­si­bil­i­ty. That prin­ci­ple gave Amer­i­ca pub­lic-financed ele­men­tary and sec­ondary schools, which pro­vid­ed the nation with an edu­cat­ed pop­u­lace capa­ble of enlight­ened self-gov­er­nance. Pub­licly fund­ed col­leges and uni­ver­si­ties gave Amer­i­ca teach­ers, engi­neers, archi­tects, doc­tors and lawyers who helped build and care for a strong coun­try based on the rule of law. These pub­licly sup­port­ed insti­tu­tions also pro­vid­ed sci­en­tists and researchers who dis­cov­ered cures for dread dis­eases, put astro­nauts on the moon and invent­ed the cell phone.
After World War II, Con­gress helped vet­er­ans get train­ing and high­er edu­ca­tion, and a huge por­tion attend­ed pub­licly sup­port­ed col­leges. That led to a peri­od of wide­ly shared pros­per­i­ty. In the past two decades, as high­er edu­ca­tion became less and less acces­si­ble because of cost, income inequal­i­ty grew.
Amer­i­ca can­not afford to return to the days when only the scions of the wealth­i­est could attend col­lege. The nation is most pros­per­ous when pros­per­i­ty is most shared. The administration's plan to grade col­leges and encour­age resumed state sup­port for pub­lic insti­tu­tions will help restore equal access to the Amer­i­can Dream.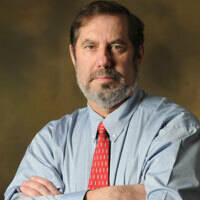 Leo Ger­ard is inter­na­tion­al pres­i­dent of the Unit­ed Steel­work­ers Union, part of the AFL-CIO. The son of a union min­er; Ger­ard start­ed work­ing at a nick­el smelter in Sud­bury, Ontario, at age
18
, and rose through the union's ranks to be appoint­ed the sev­enth inter­na­tion­al pres­i­dent Feb.
28
,
2001
. For more infor­ma­tion about Ger­ard, vis­it
usw​.org
.