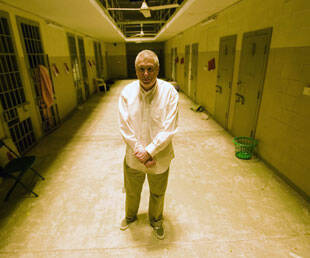 Film­mak­er Errol Mor­ris has grown famous and revered as the pio­neer of what could be called inter­roga­to­ry cin­e­ma – doc­u­men­taries that do not mere­ly doc­u­ment but probe into mys­te­ri­ous mat­ters with the inten­tion of uncov­er­ing their unknown truths. (The idea that visu­al ​"truth" remains a mys­tery is an inte­gral part of his worldview.)
This obses­sive agen­da worked like gang­busters when Mor­ris, in The Thin Blue Line, reshuf­fled the tes­ti­mo­ny and facts of a Texas cop-killing and end­ed up free­ing a man from death row. But it's a net­tle­some and inad­e­quate approach when Mor­ris takes on larg­er polit­i­cal issues. In The Fog of War, he man­aged to grill for­mer Defense Sec­re­tary Robert McNa­ma­ra about details of his career with­out ever dar­ing to ask him why he, McNa­ma­ra, shouldn't be held at least part­ly respon­si­ble for the more than 2 mil­lion civil­ian deaths in Indochina.
In his new film, Stan­dard Oper­at­ing Pro­ce­dure, Mor­ris revis­its the Abu Ghraib scan­dal in his clas­si­cal­ly myopic way, scru­ti­niz­ing and re-enact­ing and scab-pick­ing the minu­ti­ae of the infa­mous inci­dents at the Iraqi prison – with­out con­sid­er­ing the larg­er polit­i­cal impli­ca­tions, impact or con­text. He may well be the only film­mak­er in Amer­i­ca who can make movies about atroc­i­ty and yet resists any sort of overt eth­i­cal inquiry.
Per­haps Mor­ris, who's also been a part-time pri­vate inves­ti­ga­tor, has come to see ​"the truth" as a posi­tion that should place him out­side the flow of polit­i­cal discourse.
But wait. Get­ting with­in fight­ing-range of Stan­dard Oper­at­ing Pro­ce­dure​'s moral knots means first cut­ting through its tex­tur­al defens­es. Mor­ris' famed dead-stare inter­view tech­nique (a set­up that allows sub­jects to talk to Mor­ris while look­ing direct­ly into the cam­era) serves as coun­ter­point to the film's over-pro­duced bar­rage of dig­i­tal gim­mick­ry, visu­al manip­u­la­tion, re-enact­ed sce­nar­ios, dou­ble expo­sures (the ​"ghost detainees" become ​"ghost­ly," get it?), focus-smudged close-up mon­tages and bull­doz­ing­ly ​"poet­ic" slow-motion asides (a fry­ing egg, tum­bling bul­let car­tridges, a prison hall­way dream­i­ly filled with shred­ded doc­u­ments), none of which serve to elu­ci­date any­thing at all. It's as if Mor­ris, with all of this foo­faraw, seems deter­mined to avoid real issues. Instead, he man­u­fac­tures an impres­sion­is­tic head-trip, a blitzkrieg of imag­is­tic doo­dles about an Abu Ghraib-of-the-mind, not an inves­ti­ga­tion into the real prison.
Atop this casse­role is ladled a yowl­ing, boom­ing score by com­pos­er Dan­ny Elf­man, which strains to con­jure pulpy men­ace and por­tent that, at times, the film feels like ​"Oper­a­tion Iraqi Free­dom," as brought to you by direc­tor Tim Burton.
Mor­ris' man­ic devo­tion to detail ulti­mate­ly does the film in. Stan­dard Oper­at­ing Pro­ce­dure is noth­ing if not an exhaus­tive recount­ing of what hap­pened in the prison in the fall of 2003, among a hand­ful of ​"spe­cial­ists" of the 372nd Mil­i­tary Police Com­pa­ny and the assort­ment of detainees they were assigned to guard and, occa­sion­al­ly, ​"soft­en up" for interrogation.
What was hap­pen­ing else­where in the prison – and oth­er incar­cer­a­tion sites – between inter­roga­tors and detainees, an untold num­ber of whom died in the process, is of lit­tle inter­est to Mor­ris. That's because in this tiny are­na, where a bizarre and depress­ing kind of fun-lov­ing Lucifer Com­plex man­i­fest­ed, the sol­diers took pho­tographs. The snap­shots were, of course, why Abu Ghraib became a scan­dal, and Mor­ris is pre­oc­cu­pied with the chasm between what they reveal and what they don't.
Inter­view­ing Javal Davis, Lyn­ndie Eng­land, Sab­ri­na Har­man and the oth­er grunts involved (not the still-incar­cer­at­ed Ivan Fred­er­ick and Charles Graner), Mor­ris con­structs a care­ful time­line. He reveals (irrel­e­vant­ly) how inves­ti­ga­tors cat­a­logued the pho­to­graph­ic mate­r­i­al. He also fer­rets out the sub­tleties of each famous image – such as how much they may or may not rep­re­sent tor­ture, as it's legal­ly defined; how each came to hap­pen; and how ambiva­lent every­one claims now to have felt then about the human pyra­mid, the sim­u­lat­ed mas­tur­ba­tion, the mock cru­ci­fix­ions and so on. In oth­er words, the par­tic­u­lar­i­ties trump the whole.
Years lat­er, we'd have rea­son to hope that Mor­ris' movie would come pack­ing a mean­ing­ful rev­e­la­tion or two. But it doesn't. What's worse, the film helps sup­port the Bush administration's offi­cial ​"bad apples" explanation.
Focus­ing the Abu Ghraib phe­nom­e­non on clue­less and under­trained ser­vice mem­bers deflects com­plic­i­ty away from the chain of com­mand that, in fact, insist­ed tor­ture and abuse be insti­tut­ed. (Alber­to Gon­za­les isn't men­tioned once.)
Remark­ably, Con­gress, which instant­ly demand­ed then-Sec­re­tary of Defense Don­ald Rums­feld answer for the behav­ior at Abu Ghraib, could be said to have had a more con­sci­en­tious grasp of the cri­sis than Errol Morris.
In this, Stan­dard Oper­at­ing Pro­ce­dure resem­bles the pow­er-friend­ly approach of net­work news, and suf­fers from redun­dan­cy to boot – the media explo­sion around the images has already giv­en us Mor­ris' full-length nar­ra­tive, its trau­ma­tiz­ing imagery, its eva­sive tes­ti­mo­ny and its how-could-this-hap­pen the­mat­ic thrust.
There's lit­tle doubt, too, about how the pub­lic ​"movie" we've already expe­ri­enced evoked the larg­er specter of the war project's inhu­man pos­ture and mil­i­taris­tic sav­agery in ways that Mor­ris' film evades. (What the pho­tos sug­gest­ed to us about the moral tenor of the Amer­i­can mil­i­tary was more chill­ing and trou­bling than the real­i­ty of indi­vid­ual acts of abuse.)
Mor­ris thinks he's deal­ing with only pho­tographs but, in fact, whether he likes it or not, he's up to his knees in human suf­fer­ing and the cul­pa­bil­i­ty of state pow­er. Stan­dard Oper­at­ing Pro­ce­dure may be use­ful to an awak­en­ing som­nam­bu­list look­ing to catch up on the last half-decade of bad news. The rest of us, how­ev­er, deserve some­thing deep­er and more responsible.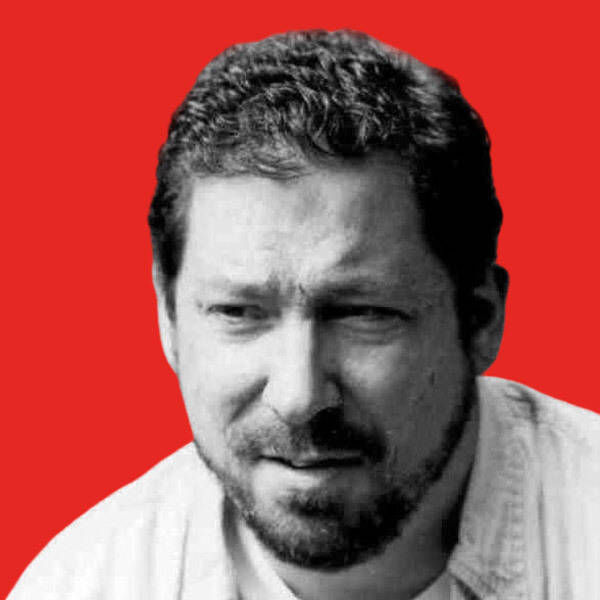 Michael Atkin­son
is a film review­er for
In These Times.
He has writ­ten or edit­ed many books, includ­ing
Exile Cin­e­ma: Film­mak­ers at Work Beyond Hol­ly­wood
(
2008
) and the mys­tery nov­els
Hem­ing­way Dead­lights
(
2009
) and
Hem­ing­way Cut­throat
(
2010
). He blogs at
Zero For Con­duct
.