Execution of Arizona Prisoner Takes Almost Two Hours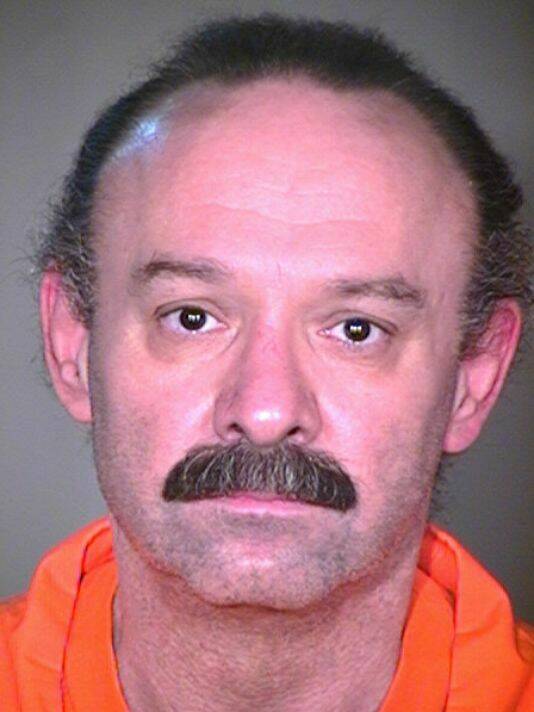 We wanted to make sure you didn't miss the announcement of our new Sustainer program. Once you've finished reading, take a moment to check out the new program, as well as all the benefits of becoming a Sustainer.

It took Joseph Wood almost two hours to die in Arizona's execution chamber on Wednesday during which he ​"snorted and gasped" according to witnesses. His legal team have called for an investigation into the execution.
Troy Hayden of Fox 10 News quoted by The Arizona Republic said Wood's death was ​"very disturbing to watch … like a fish on shore gulping for air. At a certain point, you wondered whether he was ever going to die." As the Guardian reports, Wood's lawyers filed an emergency motion as the execution was taking place.
According to the emergency motion, Wood was seen to be still breathing at 2.02pm, and the next minute his mouth moved. ​"He has been gasping and snorting for more than an hour," his lawyers said. When the officials in charge of the execution checked the prisoner at 3.02pm – an hour and 10 minutes after the procedure began – he was confirmed still to be alive. Continue reading…
On Wednesday defense attorneys filed emergency appeals with Arizona's top court, arguing Wood had received inadequate counsel during his trial, and challenging the secrecy surrounding the origins of the drugs used to execute him.
Wood's lawyers have used a new legal tactic in which defense attorneys claim their clients' First Amendment rights are being violated by the government's refusal to reveal details about lethal injection drugs. Wood's lawyers were seeking information about the two-drug combination that will be used to kill him, including the makers of the drugs. Continue reading…
A federal appeals court earlier this week ruled in Wood's favor, before the Supreme Court allowed the execution to go ahead.
Wood's execution is the latest in a series of executions critics have described as ​"botched." In January the execution of Dennis McGuire at the Southern Ohio Correctional Facility took 25 minutes. His defense attorney called the execution a ​"failed, agonizing experiment." That same month, Michael Wilson was killed with a three-drug mix that had been obtained from a compounding pharmacy. Wilson's final words were ​"I feel my whole body burning."
Oklahoma's execution of Clayton Lockett in April, was also carried out using an untested combination of drugs. During the execution he writhed around and attempted to sit up on the gurney, despite being declared unconscious. The execution was eventually halted, but he died 43 minutes after the execution began. (See The Prison Complex timeline for a recent history of the death penalty in the US)
On Wednesday, The American Civil Liberties Union of Arizona issued a statement condemning Wood's execution:
What happened today to Mr. Wood was an experiment that the state did its best to hide. Now we see that our government officials cannot be trusted to take seriously our Constitution's ban on cruel and unusual punishment. Arizona had clear warnings from Ohio and Oklahoma. Instead of ensuring that a similar outcome was avoided here, our state officials cloaked the plans for Mr. Wood's death in secrecy. Arizonans should not accept our state's willingness to abandon one of our most fundamental constitutional obligations."
Wood, was sentenced to death for the 1989 murder of his ex-girlfriend and her father in Tuscon. In a statement, director of the Arizona Department of Corrections Charles Ryan denied Wood had suffered during the execution.
Once the inmate was sedated, other than sonorous respiration, or snoring, he did not grimace or make any further movement. Throughout this execution, I conferred and collaborated with our IV team members and was assured unequivocally that the inmate was comatose and never in pain or distress.
In a brief statement Arizona Governor Jan Brewer stressed that by ​"by eyewitness and medical accounts he did not suffer" but ordered an investigation into the execution
​"I am concerned by the length of time it took for the administered drug protocol to complete the lawful execution of the convicted double murderer, Joseph Wood. While justice was carried out today, I directed the Department of Corrections to conduct a full review of the process
Following the execution, a federal judge granted a motion requiring the state to preserve all physical evidence related to the body, and directing the medical examiner to draw blood from Wood's veins and heart.
Be a Sustainer
We surveyed thousands of readers and asked what they would like to see in a monthly giving program. Now, for the first time, we're offering three different levels of support, with rewards at each level, including a magazine subscription, books, tote bags, events and more—all starting at less than 17 cents a day. Check out the new Sustainer program.
George Lavender
is an award-winning radio and print journalist based in Los Angeles. Follow him on Twitter @GeorgeLavender.