Inside the Closed Facebook Groups Where the Teacher Strikes Began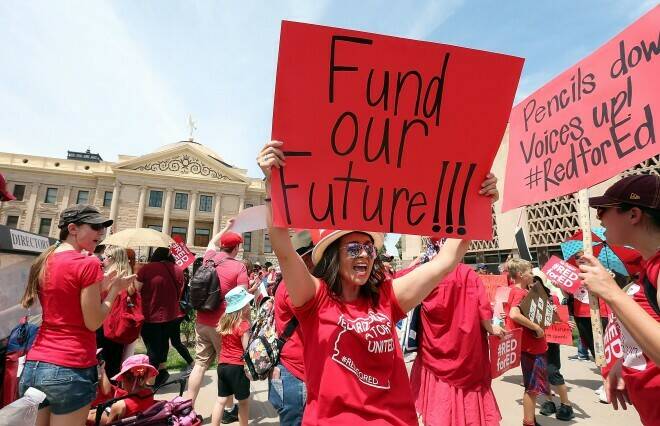 When Detroit teach­ers orga­nized their Jan­u­ary 2016 ​"sick­out" to protest ​"abom­inable" neglect of their schools and class­rooms, they cre­at­ed a Face­book group to orga­nize. Teach­ers have done the same through­out the wave of protests and strikes that have swept West Vir­ginia, Okla­homa, Ken­tucky and Ari­zona, pro­vid­ing need­ed advice, sup­port and encour­age­ment in try­ing to change their nation­al and local unions.
With Facebook's pri­va­cy vio­la­tions and fake news in the head­lines, the impe­tus to #Delete­Face­book is easy to under­stand. But this strat­e­gy is an indi­vid­u­al­is­tic, con­sumerist response to a polit­i­cal prob­lem — lack of strin­gent gov­ern­ment reg­u­la­tion — and ignores how invalu­able Face­book has been to teach­ers and school employ­ees orga­niz­ing their walk­outs. Facebook's ease of use and acces­si­bil­i­ty have encour­aged the explo­sive growth of move­ments across geo­graph­i­cal dis­tances that make in-per­son meet­ings imprac­ti­cal, and across the bound­aries of school dis­tricts that often reflect social and eco­nom­ic stratification.
As an aca­d­e­m­ic and activist in edu­ca­tion and labor, I've been invit­ed into sev­er­al Face­book groups as a friend and, often, advis­er. How do they form? A rel­a­tive­ly small num­ber of teach­ers and school employ­ees, frus­trat­ed about their union's (in)action, cre­ate a Face­book group, choos­ing to make it ​"open" (the pub­lic can see and par­tic­i­pate), ​"closed" (the pub­lic can see the group but only approved mem­bers can read and make posts), or ​"secret" (par­tic­i­pa­tion is lim­it­ed to those invit­ed privately).
In these groups, teach­ers and school work­ers often express out­rage at the lack of respect shown them and their stu­dents, as reflect­ed in salaries that don't pro­vide a liv­ing wage, insuf­fi­cient pen­sions, and dete­ri­o­rat­ing con­di­tions in class­rooms and schools. Face­book groups become the forum and orga­niz­ing space most state teach­ers unions have refused to pro­vide. Dis­il­lu­sion­ment with unions punc­tu­ates these con­ver­sa­tions, the rea­sons famil­iar to any­one who has taught in the past 20 years: The unions are ​"irrel­e­vant" to what mat­ters in their work­day; the union doesn't ​"advo­cate" for them. This is not to dis­miss the role of local union activists on the coun­ty or city lev­el, who are often key in coor­di­nat­ing the Face­book pages.
For the most part, dis­cus­sion and deci­sion-mak­ing are extra­or­di­nar­i­ly demo­c­ra­t­ic, in con­trast to the secre­tive func­tion­ing of the state teach­ers unions. With­in min­utes, even sec­onds, after some­one posts a con­cern — like, ​"Where is the mon­ey com­ing from to pay for what we're demand­ing?" — replies fol­low with ideas that range across the polit­i­cal and social spec­trum. Some teach­ers self-iden­ti­fy as ​"con­ser­v­a­tive" and Repub­li­can, most­ly as back­ground to explain their out­rage and dis­ap­point­ment in Repub­li­can offi­cials. Oth­ers post pro­gres­sive com­ments and links with back­ground analy­sis about the Koch broth­used its sur­vey func­tion to gauge and build con­sen­sus. Before decid­ing on an action, admin­is­tra­tors post­ed one or two ques­tions, like, ​"Are you will­ing to walk out on X if we have not been giv­en Y?" Every­one in the group could vote, and the out­come was tal­lied and reported.
In con­trast, when the Okla­homa Edu­ca­tion Asso­ci­a­tion announced sur­vey results indi­cat­ing their mem­bers want­ed to return to work, angry mem­bers object­ed that the poll had been mis­lead­ing and unrepresentative.
Face­book is not with­out down­sides. The peo­ple who cre­ate and admin­is­ter pages are self-appoint­ed, often main­tain­ing lead­er­ship by force of per­son­al­i­ty and ideas. One admin­is­tra­tor uni­lat­er­al­ly shut down a page for hours because she detect­ed ​"noise," mean­ing dis­cus­sion that diverged from her strat­e­gy and chal­lenged her con­trol. In Ari­zona, how­ev­er, the page is essen­tial­ly admin­is­tered by a steer­ing com­mit­tee, a form of col­lec­tive lead­er­ship that is more democratic.
Anoth­er lim­i­ta­tion of closed pages is that they shut out allies who could share strate­gies and tac­tics or offer crit­i­cal on-the­ground sup­port. For instance, the savvy involve­ment of Save Our Schools Ken­tucky, which counts par­ent, com­mu­ni­ty and teacher activists as mem­bers, has been essen­tial to oppos­ing vouch­ers and char­ter schools. But Save Our Schools Kentucky's non-teacher mem­bers, as well as its net­work of civic allies, could only com­mu­ni­cate indi­rect­ly with the school employ­ees' Face­book page.
Face­book is ulti­mate­ly a busi­ness, mak­ing it a flawed orga­niz­ing tool for work­ers. An inde­pen­dent plat­form host­ed by unions would be ide­al. But in the mean­time, I'll be help­ing teach­ers on Facebook.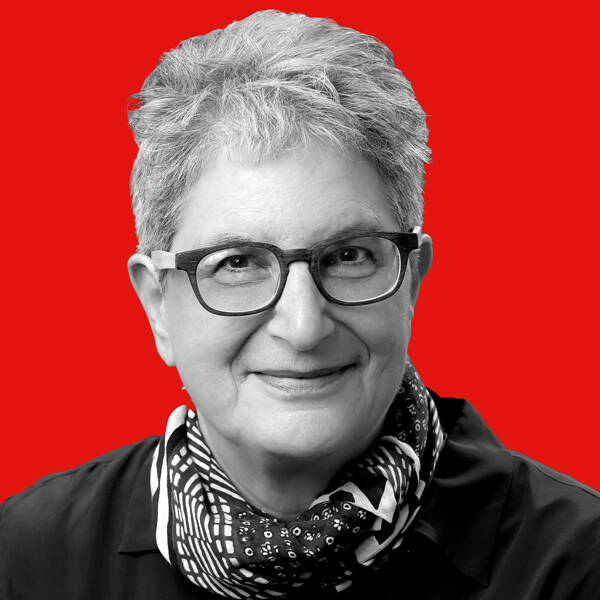 Lois Wein­er is the author The Future of Our Schools: Teach­ers Unions and Social Jus­tice (Hay­mar­ket, 2012). An inde­pen­dent researcher and con­sul­tant, she writes wide­ly on edu­ca­tion and teach­ers unions.