As wondrous a phenomenon as childbirth is, we often view it as a form of medical purgatory – hours of drug-dampened agony under starched sheets and sterile lights. But more women today are thinking outside the box about labor. Home-based births have shot up in recent years. Advocates across the country have persuaded governments to broaden medical coverage for out-of-hospital birth services.

And in the shift toward more natural childbirth, midwives are at the forefront. Born of a movement to reclaim the childbirth experience from the medical establishment, today's professional midwives are a modern incarnation of an age-old vocation, defining themselves as an alternative to the hospital ward. Yet the workers who undertake this unique labor of labor long struggled for respect and equality under healthcare laws.
Midwife-assisted birth at home or at a birthing center – a facility specializing in childbirth and pregnancy care – allows many women with low-risk pregnancy to give birth safely without interventions like surgery. Advocates say this process provides a more holistic experience for a woman in a familiar setting, sans the medications or presence of a gaggle of strangers in scrubs.
Home-based births jumped 29 percent between 2004 and 2009, though they are still a small percentage of births nationwide. Government data suggests that ​"Home births have a lower risk profile than hospital births" in terms of low birthweight and preterm babies.
Several states have policies that support some medical coverage for out-of-hospital birth, though access to midwife care remains inconsistent. National healthcare reform legislation marked a small breakthrough by allowing federal Medicaid coverage of midwife care at birthing centers. Legislation has been proposed to further expand Medicaid coverage of certified professional midwives.
Though the recent home-birth bump has been concentrated among white women, women of color have helped lead the push for comprehensive birthing options. In Texas, Mamas of Color Rising partnered with Texans for Midwifery on a Birth Justice campaign to broaden midwife care access, and recently persuaded health authorities to recognize licensed midwives as Medicaid providers. The aim is to let more low-income women to choose midwives for prenatal care or delivery. The group wrote to the state's Health and Human Services Commission:
We believe that equity in birthing options is both a matter of social justice and empowerment for birthing women, such access also leads to improved pre-natal, post-natal, and maternal outcomes for mothers and babies that can have long-lasting positives effects.
A midwifery renaissance could be a societal response to glaring inequities in maternity and infant health. Various studies suggest conventional maternity care – in which interventions like cesarean sections are common – poses huge costs for the medical system but yields relatively poor outcomes for families and communities. Maternal mortality rates remain disturbingly high, especially among black women – reflecting segregation across the healthcare system.
As part of the maternity care workforce, professional midwives could help fill the need for more community-oriented birthing options, providing relatively low-cost and effective care outside the hospital setting.
Executive director of the National Association of Certified Professional Midwives Mary Lawlor, who practices midwifery in New Hampshire and Vermont, told In These Times that in response to gaps in the healthcare workforce, certified professional midwives ​"go out into underserved communities, where the women live, where there aren't other providers, and provide community-based care for them."
Although America once had a tradition of woman-centered midwife care, it waned as the professional corporate medical establishment emerged. But around the world, midwives still rule. According to the Global Health Delivery Project, ​"Midwives and nurses make up the largest health care workforce worldwide" and in under-resourced regions play a key role in campaigns to prevent maternal and infant deaths.
The nascent midwifery resurgence renews the concept of women as pillars of both sides of the birthing process, with midwives and mothers working together intuitively and intimately – in sharp contrast to technology-based medicine that sharpens the boundary between doctor and patient.
But changing the culture of birth takes time. Under Vermont's new policy mandating insurance coverage for home births, for example, some midwives say they've had trouble obtaining insurance payments, particularly from Blue Cross. According to Burlington Free Press, the company says it is following the mandate, but the sticking point seems to be requiring midwives to carry costly malpractice coverage. ​"Women are being forced to choose hospital births in order to have the cost of their births covered," Erin Ryan, a midwife based in Worcester, Vermont, told ITT. ​"These cost are double and some times triple of what a home birth would have cost."
Going forward, midwives face a greater challenge than bureaucratic bottlenecks: structural problems in the healthcare system stemming from racial, gender and socioeconomic disparities, which relegate some communities to lower standards of care. As Mamas of Color Rising states in its manifesto on birthing access:
Currently full choices in type of birthing is only accessible to wealthier women, women with private insurance or with the ability to pay out of pocket. Undocumented women, uninsured women and women on Medicaid have access to a hospital (usually highly medicalized birth) often with a doctor they have never met before.
Before childbirth became embedded in the hospital system, midwives anchored the personal connection at the heart of one the most sensitive experiences of a woman's life. Now, as care providers and as mothers-to-be, women are slowly reshaping the system to fit their needs and desires.
As with all reproductive justice struggles, from access to birth control to the right to choose, self-determination in childbirth is about putting social trust in the hands of women.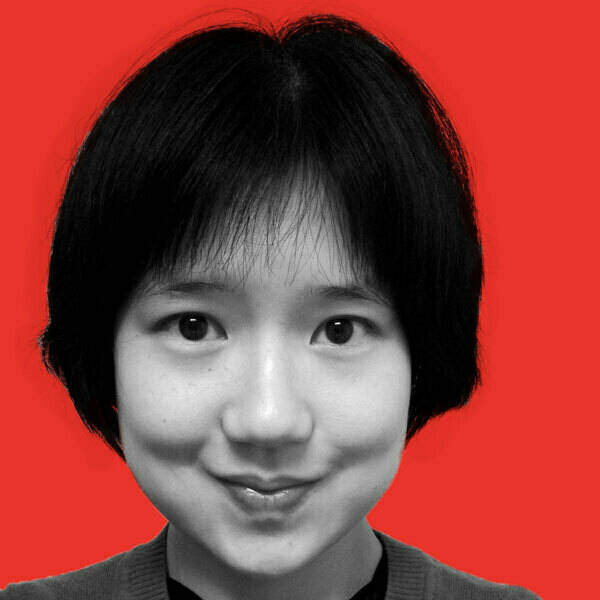 Michelle Chen is a contributing writer at In These Times and The Nation, a contributing editor at Dissent and a co-producer of the ​"Belabored" podcast. She studies history at the CUNY Graduate Center. She tweets at @meeshellchen.