A Load Off the Minds (And Feet) of Pregnant Workers in NYC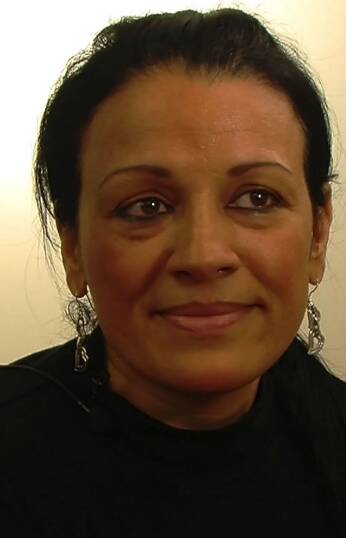 We wanted to make sure you didn't miss the announcement of our new Sustainer program. Once you've finished reading, take a moment to check out the new program, as well as all the benefits of becoming a Sustainer.

It's a workers' rights bill that even billionaire soon-to-be-ex-Mayor Bloomberg can love.
On Tuesday, New York's City Council unanimously (47−0) passed a bill that will give pregnant workers ​"reasonable accommodations" on the job: the Pregnant Workers Fairness Act. While it's a far cry from the months of family leave required in most European countries, this bill provide protections beyond anything mandated by the federal government or New York state.
While the ​"mommy wars" in the media often revolve around whether well-off women can ​"have it all," bills like this one aim to help the many low-wage women doing physically demanding jobs who often have to choose between the wages they need to survive and their health when they become pregnant. A recent report from the National Women's Law Center and advocacy group A Better Balance told the story of Yvette (no last name given), who had a miscarriage in 2007 after her boss at a supermarket refused to allow her to stop doing the heavy lifting that had been part of her job. ​"He actually responded by giving me more heavy lifting to do," she said. ​"I think he hoped I would quit."
If, as expected, Bloomberg signs the bill into law, it will require employers with four or more employees to provide accommodation for pregnant workers, such as allowing them to sit down or keep water nearby. If an employer doesn't accommodate requests like these, the worker can sue in civil court or file a complaint with the city's Human Rights Commission, which has the power to require the employer to change its behavior, rehire fired workers or pay compensatory damages. Employers who don't follow the orders of the commission can face fines of $50,000 to $250,000. Letitia James, Brooklyn Councilmember and candidate for Public Advocate, noted to In These Times that the bill also allows pregnant workers adjustments to their work schedules, and said, ​"This is a strong step towards the goal of keeping pregnant women who want to work in their jobs. Today, more mothers than ever are in the workforce, and it's time we eliminate the unnecessary hardships they face."
In a press conference after the vote, Christine Quinn, the Council speaker and former mayoral candidate, cited the case of Angie Welfare, who worked moving freight for American Airlines. When she became pregnant, Welfare's doctor told her not to lift more than 10 pounds at a time, so she requested that she be allowed to drive a forklift or do paperwork instead. But rather than grant her request, her bosses sent her home on unpaid leave. ​"My house went into foreclosure, my bank accounts were frozen, I had to apply for food stamps for the first time. I lost my medical coverage," Welfare told reporters.
Debi Rose, a Council member from Staten Island, noted during the press conference, ​"The federal Pregnancy Discrimination Act was passed more than 30 years ago, but still the problem persists."
Andrew Cuomo's ambitious ​"Women's Equality Agenda" for New York State, which includes pregnancy discrimination protections, remains mired in the sinkhole that is Albany, held up by abortion opponents who oppose its strengthening of abortion rights. By contrast, the NYC bill moved smoothly through the city, facing little opposition from the business community or a mayor who tends to represent its interests. (Bloomberg opposed the city's paid sick days law, which passed over his veto; likened a living wage bill to Soviet communism; and as Chester Soria pointed out at the Gotham Gazette, recently vetoed a bill that protected the unemployed from job discrimination.)
As those stories indicate, though, the City Council has taken to simply passing bills and ignoring the mayor's public gnashing of teeth and rending of garments — from the aforementioned workplace protections to the recent police reform bills. The Council will be even more progressive next term thanks to a round of victories by Working Families Party-backed candidates in the recent Democratic primaries. And Bill de Blasio, a backer of the workplace protections, is heavily favored to win the mayor's race in November.
DeBlasio proposed a paid family leave program for the city as part of his mayoral platform, and if he can find a way to move that forward, it seems a safe bet that the Council will vote yes. But real credit should go to the progressive caucus within the Council, that has managed to pass progressive legislation over and over, fighting not just Bloomberg's vetoes but often, powerful Speaker Quinn's adamant opposition. It's heartening to see the Council not sitting back and waiting for the next mayor, but pushing ahead and passing bills — and in this case, we got a hint of what that process might be like under a more worker-friendly administration.
Be a Sustainer
We surveyed thousands of readers and asked what they would like to see in a monthly giving program. Now, for the first time, we're offering three different levels of support, with rewards at each level, including a magazine subscription, books, tote bags, events and more—all starting at less than 17 cents a day. Check out the new Sustainer program.
Sarah Jaffe is a Type Media Center Fellow, co-host (with Michelle Chen) of Dissent magazine's Belabored podcast, and a columnist at The New Republic and New Labor Forum. She was formerly a staff writer at In These Times and the labor editor at AlterNet. Her previous book is Necessary Trouble: Americans in Revolt, which Robin D.G. Kelley called ​"The most compelling social and political portrait of our age." You can follow her on Twitter @sarahljaffe.