When Car­los San­doval — a Man­hat­tan lawyer of Lati­no her­itage — read while vaca­tion­ing in Long Island about vio­lence against Lati­nos in a near­by town, he felt a shock. Still? Here? Now? In the Hamp­tons? Sure­ly not.
So San­doval went to work­ing-class Farm­ingville to learn about the con­flict between long­time town res­i­dents and the new immi­grants who arrive dai­ly from Mex­i­co to work in the land­scap­ing, con­struc­tion and swim­ming pool busi­ness­es serv­ing Long Island's McMansions.
And it was all true. It was so true that he him­self faced insults when walk­ing by the side of the road or wait­ing for a light to change.
Farm­ingville, the film that San­doval co-direct­ed with Cather­ine Tam­bi­ni, goes inside the fac­tion-riv­en town to tell the sto­ries behind the head­lines. The remark­able work, which won an award at the Sun­dance Film Fes­ti­val, will air on the pub­lic TV doc­u­men­tary series P.O.V. (June 22 in many places, but check local listings).
Farm­ingville might have been a vic­tims' sto­ry. It would be easy to demo­nize the white work­ing-class peo­ple who jeer at and taunt their new neigh­bors. Instead, the film is an extra­or­di­nary record of what has sad­ly become the Amer­i­can tra­di­tion: nation­al gov­ern­men­tal fail­ure to address people's prob­lems that result from forces far beyond their control.
San­doval and Tam­bi­ni have the curios­i­ty of soci­ol­o­gists and the patience of anthro­pol­o­gists, com­bined with a fierce com­mit­ment to respect all the char­ac­ters they met dur­ing the year they spent in Farm­ingville. The result is an ele­gant and engross­ing obser­va­tion­al film.
We see what we're always clam­or­ing for: grass­roots orga­niz­ing, polit­i­cal par­tic­i­pa­tion, inter­ac­tion with elect­ed offi­cials. The only thing is, it's most­ly angry white res­i­dents using these tools to pres­sure for depor­ta­tion and to block cre­ation of a hir­ing hall.
Local pol­i­tics fail to solve this prob­lem because it's not a local prob­lem. The Mex­i­cans don't come for the plea­sure of liv­ing 20 men to a house, far from their fam­i­lies. They come because con­trac­tors offer pay bet­ter than they can receive in Mex­i­co. The sons of Farmingville's fam­i­lies won't take the low-low wage jobs with no ben­e­fits; they can't afford to.
To long­time Farm­ingville res­i­dents, the dynam­ics of inter­na­tion­al labor look like this on the ground: noisy, crowd­ed hous­es, with too many cars in the front yard; strange men hang­ing out at the con­ve­nience store; ear­ly-morn­ing traf­fic. Mean­while, work­ers com­plain about not get­ting paid, crowd­ed con­di­tions, fear of per­se­cu­tion. The Mex­i­cans live with the knowl­edge that some­one tried to mur­der two of them. Long­time res­i­dents con­stant­ly refer to a young moth­er killed by a drunk Mex­i­can dri­ver who escaped on bail.
A few lead char­ac­ters spin the action. There's Mar­garet Bian­cul­li-Dyber, a local teacher who sees a hir­ing hall as the first step on a slip­pery slope. Her anger radi­ates as she points her fin­ger at a Mex­i­can day labor­er. When she's sit­ting with allies from a racist nation­al anti-immi­gra­tion orga­ni­za­tion that her local group turns to for help, she basks in the shared dis­gruntle­ment — the same kind that oozes from talk radio. You watch work­ing-class resent­ment mutat­ing into racism before your eyes.
Orga­niz­er Dar­ren Sandow starts a pro-immi­grant group and Matilde Para­da, a tough, short activist from El Sal­vador, defends the Mex­i­cans from employ­ers who won't pay and argues for them in the coun­ty legislature.
Pre­sid­ing over the leg­is­la­ture, the seem­ing­ly unflap­pable Paul Ton­na occu­pies the hot seat for much of the film. His attempt to find solu­tions that sup­port immi­grants — includ­ing a hir­ing hall that would get them off the streets — leads to threats against his family.
By movie's end the peo­ple in Farm­ingville are fig­ur­ing it out, more or less. The issues are evolv­ing, but trou­ble still brews in the dark parts of the cul­ture that the old-timers and the new arrivals are cre­at­ing togeth­er, with­out help.Watch close­ly what hap­pens in Farm­ingville, because the issues are everywhere.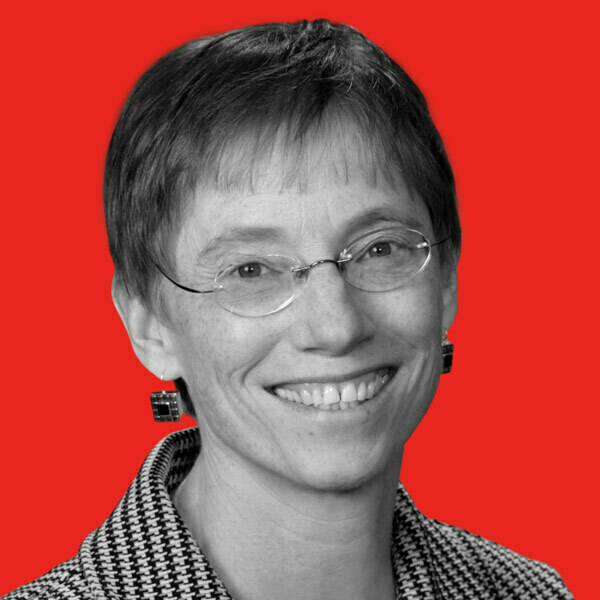 Patri­cia Aufder­hei­de
, a pro­fes­sor in the School of Com­mu­ni­ca­tion at Amer­i­can Uni­ver­si­ty in Wash­ing­ton, was cul­ture edi­tor of
In These Times
from
1978
to
1986
. Now a senior edi­tor of the mag­a­zine, her most recent book is
Reclaim­ing Fair Use: How to Put Bal­ance Back in Copy­right,
co-authored with Peter Jaszi.