Farmworkers to Wendy's: No, We Didn't "Exploit" #MeToo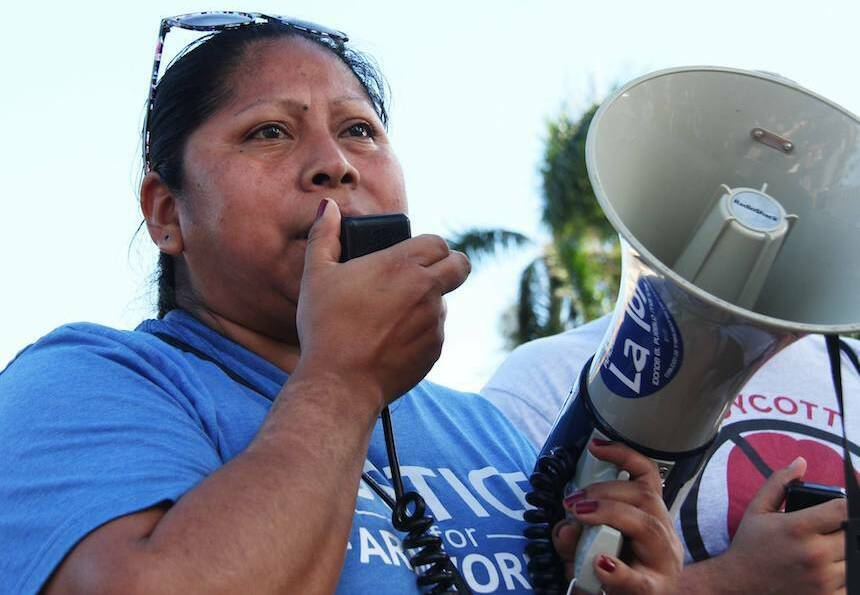 The fast food giant Wendy's pro­voked out­rage on Wednes­day when its spokesper­son accused the Coali­tion of Immokalee Work­ers (CIW) — a farm­work­er orga­ni­za­tion that has spent decades fight­ing sex­u­al abuse and mod­ern-day slav­ery—of ​"exploit­ing" the #MeToo and #Time­sUp movements.
Cor­po­rate spokesper­son Hei­di Schauer made the remarks to the Huff­in­g­ton Post in response to a cam­paign by CIW call­ing on Wendy's to adhere to CIW's Fair Food Pro­gram, which is aimed at pro­tect­ing farm­work­ers from abuse on the job, includ­ing sex­u­al vio­lence. To cul­mi­nat­ed a five-day ​"Free­dom Fast," farm­work­ers and their allies marched through Man­hat­tan on March 15 demand­ing an end to alleged sex­u­al abuse in the Wendy's sup­ply chain.
Asked to com­ment, Schauer told jour­nal­ist Kari Lyder­sen, ​"There's no new news here, aside from the CIW try­ing to exploit the pos­i­tive momen­tum that has been gen­er­at­ed by and for women in the #MeToo and Time's Up move­ment to advance their interests."
Patri­cia Cipol­lit­ti, an orga­niz­er with the Alliance for Fair Food, tells In These Times that Schauer's remarks con­sti­tute the company's first direct response to the lat­est wave of protests.
Farm­work­ers respond­ed with increduli­ty. ​"Wendy's claim that we are exploit­ing the pos­i­tive momen­tum gen­er­at­ed in the #MeToo and #Time­sUp move­ments obscures the 25-plus years the CIW has spent orga­niz­ing to stop sex­u­al vio­lence and oth­er abus­es in the fields," Nely Rodriguez, a farm­work­er who has lived in Immokalee for 12 years and orga­nizes with CIW, tells In These Times.
Sil­via Perez, a farm­work­er who has orga­nized with CIW for 17 years, declared in a state­ment, ​"We are not only fight­ing for our com­mu­ni­ty, but also sup­port­ing oth­er women who are work­ing to change their own indus­tries and to change soci­ety — that is exact­ly what the #MeToo and #Time­sUp move­ments are. We have fought for decades to pro­tect the dig­ni­ty of the women and men who har­vest our food — and we are win­ning, through the Fair Food Pro­gram. Wendy's can­not erase the hard-earned progress we've made."
Based in Flori­da, CIW is com­prised of rough­ly 5,000 farm­work­er mem­bers, most­ly from Mex­i­co, Guatemala and Haiti. Ini­ti­at­ed more than two decades ago, the organization's anti-slav­ery pro­gram has freed over 1,200 work­ers held against their will in agri­cul­tur­al slav­ery rings, accord­ing to the count of CIW, earn­ing the orga­ni­za­tion the 2015 Pres­i­den­tial Award for Extra­or­di­nary Efforts in Com­bat­ting Mod­ern Day Slavery.
Women demand­ing free­dom from sex­u­al vio­lence on the job have con­sis­tent­ly been on the front lines of its cam­paigns, accord­ing to CIW. In 2005, after a four-year bat­tle, CIW won an agree­ment with Taco Bell and its cor­po­rate par­ent Yum Brands to ensure that work­ers grow­ing their food earned a min­i­mum wages and had basic human rights pro­tec­tions. Farm­work­ers cre­at­ed the Fair Food Pro­gram in 2011 as a work­er-led mod­el for enforc­ing pro­tec­tions for some of the most exploit­ed labor­ers in the Unit­ed States. The labor agree­ment includes a trilin­gual, 24-hour, inde­pen­dent­ly mon­i­tored work­er-com­plaint hot­line, as well as work­er-to-work­er edu­ca­tion. CIW says that the pro­gram plays a vital role in pro­tect­ing farm­work­ers from a host of abus­es, includ­ing sex­u­al assault — which is ram­pant in the industry.
So far, 14 major buy­ers — includ­ing McDonald's, Sub­way and Burg­er King — have been pres­sured by work­ers to sign onto the labor agree­ment. Despite a two-year boy­cott tar­get­ing the Ohio-based com­pa­ny, Wendy's remains the only out­lier among major fast food chains. The demon­stra­tion last week tar­get­ed the Man­hat­tan office of Nel­son Peltz, the chair of the board of Wendy's.
"Though Wendy's is the brand, the man with the pow­er to make deci­sions lurk­ing behind the brand is Nel­son Peltz, Wendy's Board Chair," says Rodriguez. ​"Farm­work­er women and our allies fast­ed for five days out­side of Mr. Peltz's Park Avenue offices in New York City last week because we know that the deci­sion to end sex­u­al abuse in Wendy's sup­ply chain lies in his hands."
On April 5, the Stu­dent-Farm­work­er Alliance plans to stage a day of action in sol­i­dar­i­ty with the CIW to con­nect sex­u­al assault on U.S. cam­pus­es with sex­u­al assault in the Wendy's sup­ply chain. CIW mem­bers are par­tic­u­lar­ly con­cerned because, in recent years, Wendy's shift­ed to buy­ing toma­toes from grow­ers in Mex­i­co, where work­ers on mega-farms endure severe exploita­tion and harsh conditions.
That response also caught the ire of promi­nent mem­bers of the #Time­sUp move­ment, includ­ing Alyssa Milano, Amy Schumer, Caitri­ona Balfe and Eve Ensler. Milano wrote in a state­ment released March 21, ​"To sug­gest that farm­work­er women — whose voic­es, pow­er, and strength were on impres­sive dis­play in front of the offices of Wendy's Board Chair­man all last week dur­ing their Free­dom Fast — are some­how unwel­come intrud­ers in the fight for dig­ni­ty and safe­ty for women is down­right absurd and unbe­liev­ably offensive."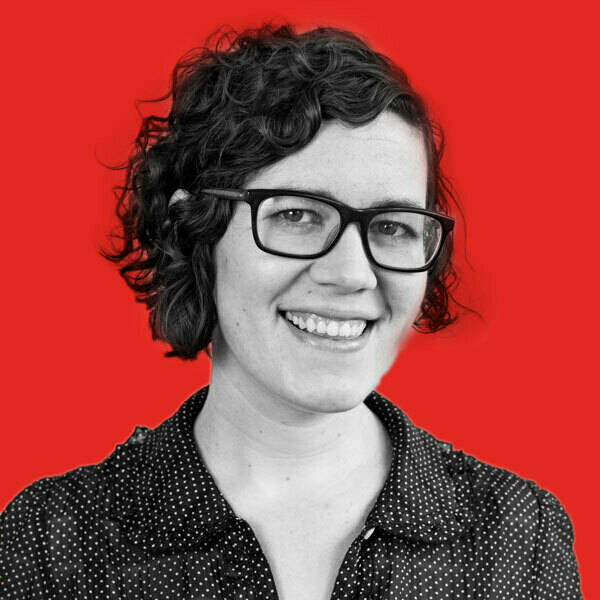 Sarah Lazare is web edi­tor at In These Times. She comes from a back­ground in inde­pen­dent jour­nal­ism for pub­li­ca­tions includ­ing The Inter­cept, The Nation, and Tom Dis­patch. She tweets at @sarahlazare.