A New Direction For the Fed?
Yellen may be better than Larry Summers, but she's not the reformer the Fed needs.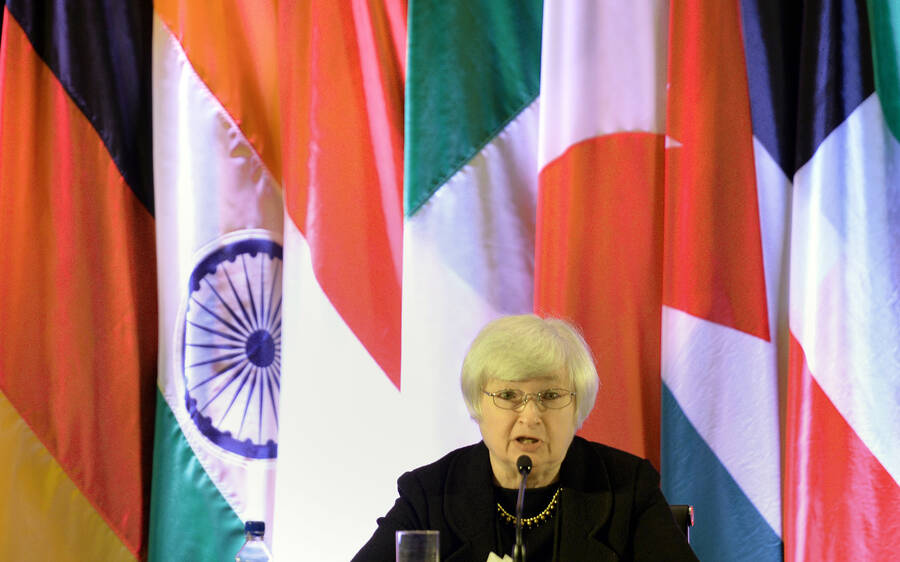 With Lar­ry Sum­mers' with­draw­al from con­sid­er­a­tion as chair of the Fed­er­al Reserve Board, the odds jump dra­mat­i­cal­ly for the nom­i­na­tion of Janet Yellen, the cur­rent Fed vice-chair, for the head of the insti­tu­tion that, accord­ing to jour­nal­ist William Grei­der, ​"runs the country."
Even before Sum­mers' with­draw­al, many pro­gres­sives had cho­sen to back Yellen to step in when cur­rent chair Ben Bernanke's term ends in Jan­u­ary. Sum­mers, a well-con­nect­ed, star-qual­i­ty econ­o­mist, is close to the Wall Street Democ­rats who have dom­i­nat­ed the party's eco­nom­ic pol­i­cy since the Clin­ton admin­is­tra­tion. As Trea­sury Sec­re­tary, he arguably served big finance more than the pub­lic by push­ing for nation­al and glob­al finan­cial dereg­u­la­tion — which, in turn, led to the 2008 finan­cial cri­sis and Great Reces­sion. He has also enriched his own per­son­al cap­i­tal by work­ing for sev­er­al Wall Street finan­cial insti­tu­tions, includ­ing Citigroup.
Yellen, by con­trast, is a respect­ed aca­d­e­m­ic econ­o­mist who has held var­i­ous posi­tions in the Fed­er­al Reserve sys­tem for 13 years but has nev­er worked for finan­cial busi­ness­es. She is iden­ti­fied with the Fed fac­tion most com­mit­ted to reduc­ing unem­ploy­ment and to tight­en­ing reg­u­la­tions of the finan­cial sec­tor. If picked, she would be the first woman chair.
It's not supris­ing that, giv­en the choice of those two can­di­dates, many pro­gres­sives had jumped on the band­wag­on for Yellen. When it appeared Oba­ma would nom­i­nate Sum­mers, some mem­bers of the Sen­ate Bank­ing Com­mit­tee — Sen. Sher­rod Brown (D‑Ohio), Jeff Merkley (D‑Ore.), and John Tester (D‑Mont.) — announced they would vote against him, and Sen. Eliz­a­beth War­ren (D‑Mass.) was expect­ed to oppose him. The sec­ond-high­est rank­ing Repub­li­can in the Sen­ate, John Cornyn (R‑Texas), also announced he would not back him for the posi­tion. Sum­mers said he with­drew to avoid a big fight.
But beyond the per­son­al­i­ties in any con­test for office, pro­gres­sives need to take this oppor­tu­ni­ty to begin a larg­er debate about how the Fed has failed to do its job under Bernanke, and how it must trans­form both itself and the finan­cial sec­tor to avoid con­tin­u­ing the bub­ble and bust insta­bil­i­ty of the econ­o­my in recent decades. And if one takes a more in-depth look at Fed poli­cies, Yellen seems at best a cau­tious reformer, and her record as Fed vice-chair sug­gests that she is not as like­ly to rein in the spec­u­la­tion of big, inter­con­nect­ed banks or to use the Fed to aggres­sive­ly pro­mote jobs as some equal­ly qual­i­fied econ­o­mists whom Oba­ma is unlike­ly to con­sid­er, such as Nobel lau­re­ates Joseph Stiglitz and Paul Krugman.
Fel­low econ­o­mists and some pro­gres­sives praise Yellen for her rel­a­tive­ly pre­scient fore­casts and recog­ni­tion of the hous­ing bub­ble, and she has gen­er­al­ly sup­port­ed oth­er Fed gov­er­nors who take seri­ous­ly their respon­si­bil­i­ty to main­tain high employ­ment as well as low infla­tion (although she has not always tak­en that posi­tion; in the late ​'90s, Cen­ter for Eco­nom­ic and Pol­i­cy Research co-direc­tor Dean Bak­er says, Yellen urged the Fed to raise inter­est rates as unem­ploy­ment dropped, while chair Alan Greenspan bucked such con­ven­tion­al wis­dom, ulti­mate­ly demon­strat­ing that low unem­ploy­ment need not trig­ger prob­lem­at­ic infla­tion). But while Yellen, as Fed vice-chair, has sup­port­ed an inno­v­a­tive vari­ety of Fed actions since the start of the finan­cial cri­sis, many pro­gres­sives see those poli­cies as hav­ing tilt­ed towards sav­ing bankers rather than reviv­ing the economy.
As Fed vice-chair, Yellen gen­er­al­ly sided with Bernanke on the bailout of the banks, which Bloomberg News report­ed in 2011 as hav­ing involved $7.7 tril­lion in large­ly secret loans, and the Fed sub­si­dies to the big banks of about $83 bil­lion a year. She also sup­port­ed many aspects of the bailout that favored banks with­out giv­ing the pub­lic ade­quate con­trol or pay­back in the form of job cre­ation. For exam­ple, in the cri­sis lead­ing to the Great Reces­sion, the Bernanke-head­ed Fed­er­al Reserve did not act like a ​"lender of last resort," as clas­sic eco­nom­ic the­o­ry would dic­tate. Accord­ing to an April 2013 Levy Insti­tute report writ­ten by Uni­ver­si­ty of Mis­souri-Kansas City econ­o­mist L. Ran­dall Wray, the Fed didn't lim­it itself to pro­vid­ing banks that met tough stan­dards the need­ed cash to get through the cri­sis. Rather, it made what Wray esti­mates as $29 tril­lion avail­able to a range of finan­cial insti­tu­tions, many of them essen­tial­ly insol­vent (or bank­rupt). It went beyond pro­vid­ing banks liq­uid­i­ty and saved fail­ing — even fraud­u­lent — firms instead of seiz­ing and recon­sti­tut­ing them. The Fed's more recent pol­i­cy of ​"quan­ti­ta­tive eas­ing," or buy­ing Trea­sury notes and mort­gage-backed secu­ri­ties, con­tin­ued the big-bank bailout, which helped the banks grow both in size (despite com­mit­ments to avoid more ​"too big to fail" crises) and prof­its. These ini­tia­tives pro­vid­ed lit­tle stim­u­lus to the broad­er econ­o­my. Rather, the Fed pro­vid­ed near­ly free mon­ey to big banks that resumed spec­u­la­tion in deriv­a­tives and made preda­to­ry loans to finan­cial­ly trou­bled munic­i­pal­i­ties (like Detroit).
While the Fed mis­tak­en­ly saw enabling banks to make loans as its main objec­tive, Wray and oth­er pro­gres­sives say that the real prob­lems for the econ­o­my dur­ing the cri­sis includ­ed unem­ploy­ment, lack of wage growth, income inequal­i­ty, a col­lapsed hous­ing mar­ket, state and local bud­get crises, and lack of invest­ment in pro­duc­tive assets like infra­struc­ture and research. The banks did vir­tu­al­ly noth­ing with their pub­lic bailout and sub­si­dies to address any of these prob­lems, except to block use­ful actions (say, on hous­ing) or make mat­ters worse (pub­lic debt). Yellen was an inte­gral part of Bernanke's team, and would like­ly con­tin­ue poli­cies in a sim­i­lar vein, even if she tend­ed slight­ly toward more stim­u­lus or reg­u­la­tion. It is unclear whether she would act to stop the bub­bles, like the one in the hous­ing mar­ket that trig­gered this lat­est reces­sion, which have so plagued the U.S. econ­o­my for the past sev­er­al decades.
Pro­gres­sives want a Fed that focus­es on the Main Street econ­o­my and rig­or­ous­ly reg­u­lates the preda­tors of Wall Street, not one that bails big banks out when they fail and defraud. Its crit­ics, led in the Sen­ate by Bernard Sanders (I‑Vt.) and Eliz­a­beth War­ren, want the Fed above all to aid in job cre­ation. They ask: Why can't the Fed loan direct­ly at the low rates they offer the banks for infra­struc­ture improve­ments or oth­er pub­lic, job-cre­at­ing pur­pos­es, rather than give the mon­ey to banks that are like­ly either to charge extor­tion­ate rates or spec­u­late? (The Fed could, of course, but that would upset bankers and con­ser­v­a­tives.) Pro­gres­sives also want tougher reg­u­la­tion — includ­ing a return to the sep­a­ra­tion of invest­ment and com­mer­cial bank­ing enact­ed dur­ing the New Deal, and in most cas­es, a breakup of the biggest banks.
There is, how­ev­er, an alter­na­tive to breakups: The largest banks could be sub­ject to increas­ing­ly strict con­trols or, if they fail or pose a sys­temic risk, they could be effec­tive­ly nationalized.
There is a his­tor­i­cal basis for the Fed, togeth­er with Con­gress, tak­ing this step towards nation­al­iza­tion or social­iza­tion. James Liv­ingston, a his­to­ri­an of the Fed at Rut­gers Uni­ver­si­ty, writes in an unpub­lished man­u­script that Con­gress cre­at­ed the Fed a cen­tu­ry ago to ​"social­ize" an anar­chic and self-destruc­tive pri­vate mar­ket, ​"to make it the eco­nom­ic means to the social ends we, the peo­ple, have defined." After the bank fail­ures of the 1930s, the Fed social­ized the risk of people's sav­ings in reg­u­lat­ed banks with deposit insur­ance. Dur­ing the Great Depres­sion, Keynes also argued that cap­i­tal­ism need­ed the gov­ern­ment to allo­cate cap­i­tal in part because it had the long-term per­spec­tive and resources to over­come an eco­nom­ic col­lapse. In this sys­tem, banks, espe­cial­ly big ones, would be pub­lic agen­cies that would fol­low sound poli­cies aimed at ​"Main Street" growth and jobs, not spec­u­la­tive enrich­ment of the finan­cial sec­tor at the expense of the rest of the econ­o­my. Now, even more, as Liv­ingston writes, we need to social­ize ​"the allo­ca­tion of these immense resources" to serve the Con­sti­tu­tion­al goal of pro­vid­ing for the gen­er­al welfare.
The choice of a new Fed chair takes on addi­tion­al impor­tance with Repub­li­cans block­ing even mod­est pro­pos­als to stim­u­late the econ­o­my, and the big banks and their allies delay­ing imple­men­ta­tion of the 2010 Dodd-Frank finan­cial reforms. Fed­er­al Reserve pol­i­cy will deeply influ­ence the strength of the recov­ery and prospects for both jobs and high­er incomes across the work­force. Yellen may be bet­ter than Sum­mers, but she is unlike­ly to try to lead the Fed in the bold new direc­tion the coun­try needs. To this end, Oba­ma would do bet­ter to nom­i­nate some­one else — like Stiglitz or Krugman.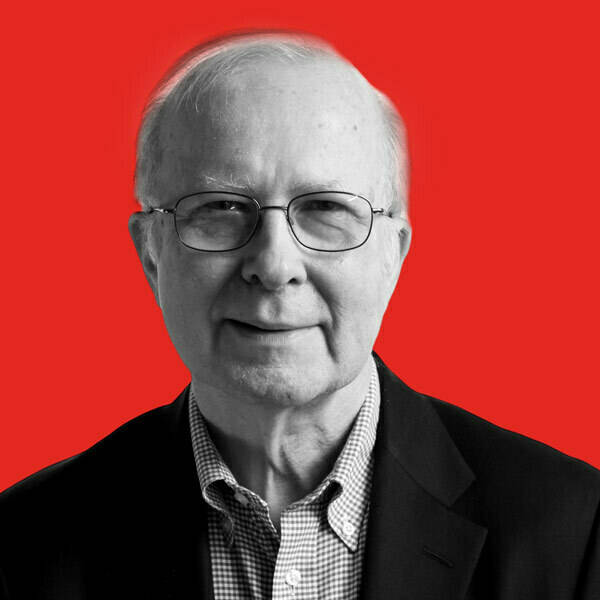 David Moberg, a senior edi­tor of In These Times, has been on the staff of the mag­a­zine since it began pub­lish­ing in 1976. Before join­ing In These Times, he com­plet­ed his work for a Ph.D. in anthro­pol­o­gy at the Uni­ver­si­ty of Chica­go and worked for Newsweek. He has received fel­low­ships from the John D. and Cather­ine T. MacArthur Foun­da­tion and the Nation Insti­tute for research on the new glob­al economy.