Feminism in the Age of Precarity
An interview with historian Alice Kessler-Harris on how the past 30 years have changed women's workplace demands.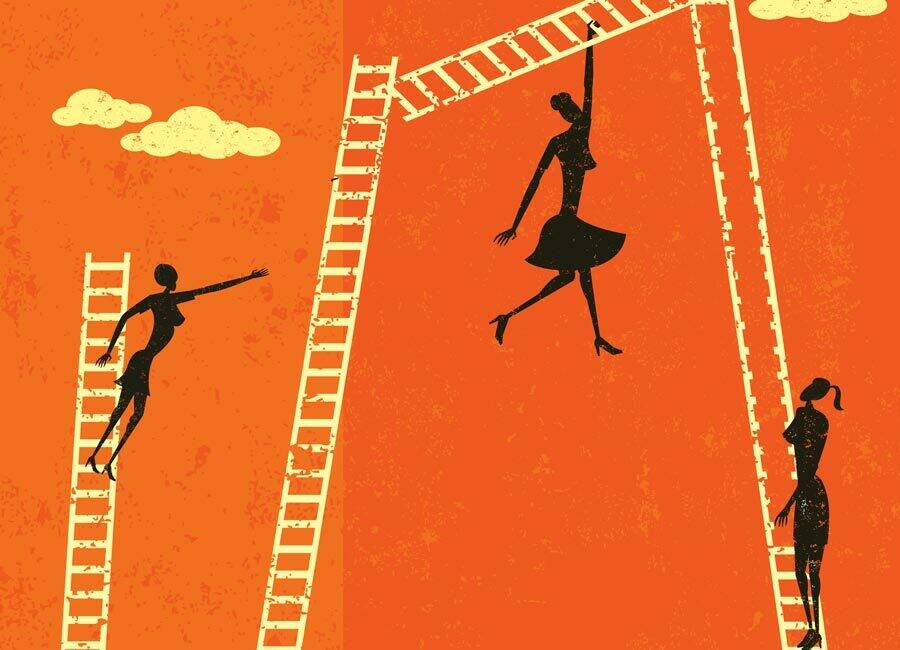 In 1981, Alice Kessler-Har­ris' Women Have Always Worked deliv­ered a short, sharp and last­ing rebuke to stan­dard U.S. his­to­ries that con­fined women to the domes­tic sphere. In five tight­ly argued but wide-rang­ing chap­ters, the book laid out the full scope of women's work since the nation's found­ing, from polit­i­cal activism to social reform, wage labor to house­hold man­age­ment, demon­strat­ing that women have always been cen­tral to fam­i­lies, com­mu­ni­ties and the nation. Kessler-Har­ris, an emer­i­tus pro­fes­sor of his­to­ry at Colum­bia Uni­ver­si­ty and an expert in both women's and labor his­to­ry, has now updat­ed the book to address the vast changes in women's pro­fes­sion­al and pub­lic lives over the past 35 years.
I don't think we're any longer asking to be equal to men. We're asking for fair human rights, what the Swedish call jämställdhet—a concept that imagines not just women equal to men, but gender equality as the basis for human equality.
Why revise this book now?
AKH: Between 1981 and today, the world changed dra­mat­i­cal­ly. Women's work has changed and the ques­tions women are fac­ing have changed. Instead of revis­ing the exist­ing chap­ters, I decid­ed to write a new sec­tion deal­ing with the past 30 years as a whole, look­ing at eco­nom­ic trends and how those have influ­enced atti­tudes about work and women's expec­ta­tions. It begins with the conun­drum of how to com­bine work and family.
One theme that emerges is how pro­found­ly social class affects the gains and strug­gles of women in the workforce.
AKH: In the 1970s, we were mak­ing a tran­si­tion from an indus­tri­al soci­ety to a postin­dus­tri­al soci­ety and we were ask­ing, as women, for access: to edu­ca­tion, to oppor­tu­ni­ty, to some form of eco­nom­ic equal­i­ty. Mem­bers of the women's move­ment used to say, ​"Just drop the bar­ri­ers and women will be fine." But in fact, when those bar­ri­ers dropped — when med­ical schools and law schools, for instance, start­ed admit­ting women — we saw that it wasn't enough. It helped those who already had access to edu­ca­tion, good col­leges, cul­tur­al cap­i­tal. But it did vir­tu­al­ly noth­ing for poor women, African-Amer­i­can women and immi­grant women.
Then, as mid­dle-class women began to clam­or for good jobs, that trans­lat­ed into, ​"Why shouldn't all women work?" But of course, mid­dle-class women, who often were mar­ried to pro­fes­sion­al men, could afford house­keep­ers and child care and so on. Poor women couldn't.
The con­se­quence of that shift was the Per­son­al Respon­si­bil­i­ty Act of 1996. Tra­di­tion­al social wel­fare pro­grams all but dis­ap­peared; every­thing now is ​"per­son­al respon­si­bil­i­ty." The gov­ern­ment doesn't need to sup­port any­body, just find jobs for them. Not wrong­ly, a lot of peo­ple blame that on the women's move­ment, which didn't real­ly think about those class dimensions.
So these pos­i­tive changes for some women had unfore­seen con­se­quences, reshap­ing the social fab­ric as they shred­ded the safe­ty net.
AKH: Yes, and a con­flict also emerged around the nature of gen­der. If women expect to have good jobs, then they will behave with ambi­tion, what Sheryl Sand­berg calls ​"lean­ing in." The men who've always had access to the good jobs then feel com­pe­ti­tion from women. We saw that in a tremen­dous back­lash in the 1990s and ear­ly 2000s against affir­ma­tive action — for African Amer­i­cans, to be sure, but also for women.
Many so-called ​"left-behind" work­ers lost high-pay­ing fac­to­ry jobs, while their wives were in the work­force. They didn't know what it meant to be a man any­more, because they couldn't sup­port their fam­i­lies. Whole ques­tions of mas­culin­i­ty are now up for grabs, and that rever­ber­ates in the polit­i­cal sphere. In the 2016 elec­tion, the Rust Belt states — Michi­gan, Wis­con­sin, parts of Penn­syl­va­nia, Ohio — vot­ed for Don­ald Trump.
Anoth­er major shift you describe over the past 30 years is the move toward part-time, inse­cure labor, which has affect­ed both men and women but has had a huge impact on women.
AKH: The pro­por­tion of pre­car­i­ous work — part-time and tem­po­rary, inde­pen­dent-con­trac­tor work — has increased dra­mat­i­cal­ly for both men and women in the last 20 years. But the pro­por­tion of women who do this kind of work is about dou­ble the pro­por­tion of men. Pre­car­i­ous work makes car­ing for small chil­dren even more dif­fi­cult. Peo­ple who work for places like Wal­mart are told to be on call at all times.
And, iron­i­cal­ly, the mark­er of elite suc­cess now is being the per­son who works the longest hours.
AKH: I always opposed Sheryl Sandberg's Lean In strat­e­gy. Instead of attack­ing the indi­vid­u­al­is­tic sys­tem — the cor­po­rate mar­ket­place, that dog-eat-dog world—Lean In bought into it and helped you play the game. For my part, I saw it as not real­ly a fem­i­nist strat­e­gy. At least rhetor­i­cal­ly, ear­ly fem­i­nism had a col­lec­tive impulse, and although we didn't live up to it a lot of the time, we had a sense of women as a group, and of the social good.
Do you see the seeds of that col­lec­tive impulse again?
AKH: Yes. I think we first saw it in the Women's March. Last sum­mer I was struck by the num­bers of peo­ple car­ry­ing signs that linked women's issues to oth­er issues, rec­og­niz­ing that the women's move­ment needs to cross inter­sec­tion­al lines: Black Lives Mat­ter, repro­duc­tive rights, wel­fare, equal pay for equal work, the envi­ron­ment. Even some ​"I'm a social­ist" signs.
I don't think we're any longer ask­ing to be equal to men. We're ask­ing for fair human rights, what the Swedish call jäm­ställd­het—a con­cept that imag­ines not just women equal to men, but gen­der equal­i­ty as the basis for human equal­i­ty. In Swe­den, it man­i­fest­ed in the sol­i­dar­i­ty pay poli­cies, which meant lim­its on the top and push­ing the bot­tom up. Min­i­mum wages were liv­able; there was no pover­ty that we would call poverty.
That's what I think fem­i­nists are fight­ing for now. We're hav­ing new dis­cus­sions about basic income — which we saw briefly in the Nixon admin­is­tra­tion, actu­al­ly, in the ear­ly 1970s, but which Nixon reject­ed — and about social poli­cies that ben­e­fit every­body, like paid parental leave and min­i­mum wages that are ade­quate to live on.
Maybe I'm being opti­mistic — these demands are rel­a­tive­ly new — but I don't think they'll go away.
Peo­ple under­stand that neolib­er­al cor­po­rate mar­ket ide­ol­o­gy is not a pro-work­er pol­i­cy, whether that work­er is male or female. In the midterm elec­tions, in the Rust Belt states, men — par­tic­u­lar­ly union­ized or for­mer­ly union­ized men — turned away from the Repub­li­cans and were vot­ing for Demo­c­ra­t­ic can­di­dates. With the women, we might say.
Joan­na Scutts
is a free­lance writer based in Queens, NY, and a board mem­ber of the Nation­al Book Crit­ics Cir­cle. Her book reviews and essays have appeared in the
Wash­ing­ton Post
, the New York­er Online,
The Nation
, the
Wall Street Jour­nal
and sev­er­al oth­er pub­li­ca­tions. You can fol­low her on Twit­ter
@JC_Scuttsr
.