To Stop the Next Financial Crisis, We Need Public Ownership of Banks—Now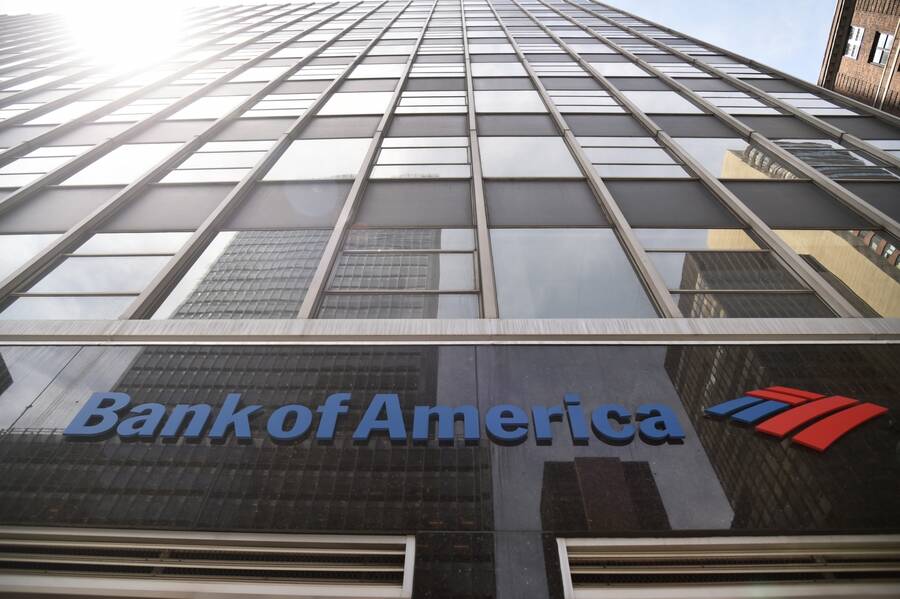 In mid-Sep­tem­ber, a secret par­ty is sched­uled to take place in Lon­don. The par­tic­i­pants will be hun­dreds of alum­ni from the defunct glob­al invest­ment bank Lehman Broth­ers. The occa­sion? The 10-year anniver­sary of the bank's col­lapse in the midst of the Great Finan­cial Crisis.
For many Amer­i­cans, the sight of those very same bankers walk­ing out into the streets of New York City in 2008, with card­board box­es con­tain­ing their belong­ings and shocked looks on their faces, was the first sign that some­thing was tru­ly wrong.
But the sub­se­quent pub­licly fund­ed res­cue of America's giant finan­cial cor­po­ra­tions and the ​"1 per­cent" demon­strat­ed how unable and unwill­ing the nation's polit­i­cal lead­er­ship was to address that wrong by fun­da­men­tal­ly reshap­ing the indus­try respon­si­ble for the cri­sis in the first place. A decade lat­er, we are still expe­ri­enc­ing the polit­i­cal, eco­nom­ic and social ram­i­fi­ca­tions of that failure.
There will be anoth­er finan­cial cri­sis. That much is cer­tain. Only when and how destruc­tive it will be is up for seri­ous debate. The finan­cial indus­try is more con­sol­i­dat­ed that it was in 2007 — dom­i­nat­ed by banks still too big to fail. Bank lob­by­ists and their con­gres­sion­al allies have sys­tem­at­i­cal­ly under­mined the weak reg­u­la­to­ry reforms put in place after the cri­sis, demon­strat­ing again that the tremen­dous polit­i­cal and eco­nom­ic pow­er these finan­cial insti­tu­tions wield makes strong reg­u­la­to­ry and insti­tu­tion­al reforms (such as ​"break­ing up the banks") improb­a­ble, if not impossible.
These real­i­ties make it like­ly that when the next cri­sis hits, the pub­lic will once again be called upon to step in and bail out Wall Street. We need to start seri­ous­ly prepar­ing an alter­na­tive response. One option is to push for leg­is­la­tion that would require a pub­lic own­er­ship stake, with full vot­ing rights, in any finan­cial insti­tu­tion that has to be bailed out due to its own fraud­u­lent or spec­u­la­tive activities.
Pub­lic own­er­ship of banks is not as crazy as it may sound. It has been the default polit­i­cal response to finan­cial crises around the world for decades — includ­ing in the Unit­ed States 10 years ago when the gov­ern­ment took con­trol­ling own­er­ship posi­tions in Fan­nie Mae, Fred­die Mac, AIG, Cit­i­group, and GMAC, and pro­vid­ed cap­i­tal injec­tions to over 700 banks.
Almost all com­men­ta­tors who sup­port­ed these bailouts and short-term nation­al­iza­tions emphat­i­cal­ly reject­ed long-term pub­lic own­er­ship. Such off­hand judg­ments, how­ev­er, delib­er­ate­ly ignore the exten­sive, and often high­ly suc­cess­ful, expe­ri­ence with pub­lic bank­ing both in the Unit­ed States and around the world.
Across Europe, more than 200 pub­lic and semi-pub­lic banks account for rough­ly a fifth of all bank assets. In Ger­many, the Sparkassen, a net­work of around 400 pub­licly owned munic­i­pal sav­ings banks, "[came] through the cri­sis with bare­ly a scratch," accord­ing to the Economist, unlike some of the country's larg­er pri­vate banks. The near­ly 100-year-old Bank of North Dako­ta, which has around $7 bil­lion in assets and a loan port­fo­lio of $4.9 bil­lion, is wide­ly cred­it­ed with help­ing the state get through the 2008 cri­sis with the low­est fore­clo­sure and cred­it card default rates in the coun­try, and with no bank fail­ures for more than a decade. The bank made loans while pri­vate banks were freez­ing cred­it, all while con­tin­u­ing to con­tribute rev­enue to the state's budget.
Before the finan­cial cri­sis, neolib­er­al eco­nom­ics and pub­lic pol­i­cy dis­missed pub­licly owned banks as a rel­ic of the past, the pre­vail­ing wis­dom being that they were inher­ent­ly less effi­cient than pri­vate banks. How­ev­er, the avail­able research does not uni­ver­sal­ly sup­port that ​"wis­dom." For exam­ple, the Orga­ni­za­tion for Eco­nom­ic Coop­er­a­tion and Devel­op­ment, in a 2014 sum­ma­ry of avail­able research of pub­licly owned Ger­man banks, con­clud­ed that ​"sav­ings banks appear to be at least as effi­cient as com­mer­cial banks." Sim­i­lar­ly, researchers in the Unit­ed King­dom found in 2010 that ​"the notion that gov­ern­ments [can't] run banks effec­tive­ly" was ​"not well found­ed" and ​"if any­thing, gov­ern­ment own­er­ship of banks has, on aver­age, been asso­ci­at­ed with high­er growth rates."
More­over, the finan­cial cri­sis has made it exceed­ing­ly dif­fi­cult for even the staunchest of neolib­er­als to argue that pri­vate­ly owned banks are more effi­cient when their activ­i­ties near­ly brought down the entire cap­i­tal­ist glob­al econ­o­my, required mas­sive gov­ern­ment bailouts, and caused tremen­dous human suffering.
Struc­tured appro­pri­ate­ly, the mere threat of pub­lic own­er­ship could serve as a pow­er­ful dis­in­cen­tive to finan­cial cor­po­ra­tion own­ers and man­agers engag­ing in risky, spec­u­la­tive, or fraud­u­lent busi­ness prac­tices. If such pub­lic takeovers actu­al­ly occur, the new enti­ties could be restruc­tured to focus on social ben­e­fit and broad-based eco­nom­ic pros­per­i­ty — for instance, financ­ing renew­able ener­gy and a green tran­si­tion, con­vert­ing busi­ness­es to work­er own­er­ship, or rebuild­ing crum­bling local infra­struc­ture. They could be made more trans­par­ent and demo­c­ra­t­i­cal­ly account­able. And they could help reverse increas­ing wealth inequal­i­ty by keep­ing exec­u­tive pay and com­pen­sa­tion in check.
More­over, pub­lic own­er­ship of major Wall Street banks would be a valu­able com­ple­ment to the bur­geon­ing move­ment for local and state pub­lic banks across the coun­try, and for an over­all more decen­tral­ized, local­ized finan­cial sys­tem. In the same way that the Bank of North Dako­ta sup­ports local com­mu­ni­ty banks, large pub­licly owned banks could part­ner with those local banks to sup­port a wide array of ser­vices. For those who ulti­mate­ly want a much more decen­tral­ized finan­cial sys­tem, such a plan does not pre­clude ulti­mate­ly break­ing up the banks. In fact, it is almost a pre­req­ui­site. In a cri­sis sit­u­a­tion, with banks on the verge of fail­ing, sim­ply break­ing them up is not an option. First, they must be saved, which would neces­si­tate either a bailout or pub­lic ownership.
Opin­ion polls have repeat­ed­ly shown that a sol­id major­i­ty of Amer­i­cans across the polit­i­cal spec­trum detest bank bailouts and that, in fact, they would rather sup­port some form of pub­lic own­er­ship. Dur­ing the next finan­cial col­lapse, that sen­ti­ment would like­ly inten­si­fy — and could be har­nessed for sys­temic change if we're ready with a devel­oped, viable and vet­ted plan based on a coher­ent vision.
The next cri­sis will be the Left's oppor­tu­ni­ty to demand a new finan­cial sys­tem — and we must devel­op that vision today in order to be able to fight for it tomor­row. The future of bank­ing is far too impor­tant to be left to the bankers.