Fire and Fury Signifies Nothing
We must not pretend this book will solve anything, especially the problem of the Trump presidency.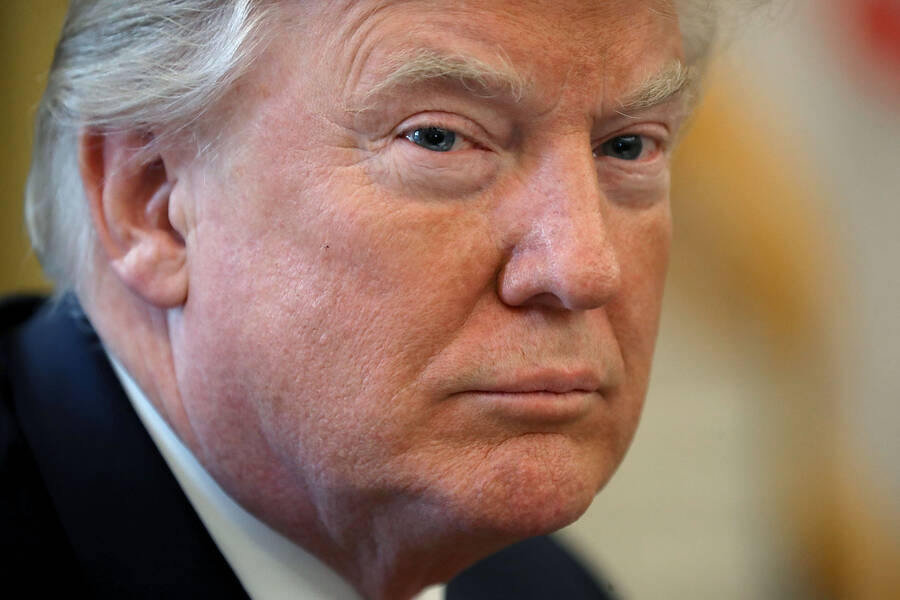 Even if you haven't read it, the take­away from Michael Wolff's tell-all about Don­ald Trump's White House seems clear: Trump is man­i­fest­ly unfit to be pres­i­dent, poten­tial­ly only semi-lit­er­ate and dan­ger­ous­ly errat­ic. He lash­es out at trust­ed advi­sors and is unable to focus on or even com­pre­hend impor­tant pol­i­cy details. He watch­es hours on-end of tele­vi­sion a day, alleged­ly three-screens at a time in bed, and eats McDonald's for fear that oth­er food will be poi­soned. ​"The sto­ry that I have told seems to present this pres­i­den­cy in such a way that it says he can't do his job," Wolff told BBC.
For all of his flaws, props to Michael Wolff for managing to wander around Trump's White House for a year without collapsing indefinitely into a fugue state.
So what?
Is Fire and Fury a valu­able account that grants new­found insight into the inner work­ings of the Trump admin­is­tra­tion? Is it a sum pos­i­tive for the world that it's sewing inter­nal divi­sions among some of the most pow­er­ful peo­ple in Wash­ing­ton? Should it exist? Cer­tain­ly. For all of his flaws, props to Michael Wolff for man­ag­ing to wan­der around Trump's White House for a year with­out col­laps­ing indef­i­nite­ly into a fugue state.
It's anoth­er mat­ter to pre­tend that Fire and Fury will solve any­thing, espe­cial­ly the prob­lem of the Trump pres­i­den­cy. ​"That's the back­ground to the per­cep­tion and the under­stand­ing that will final­ly end … this pres­i­den­cy," Wolff has said of the details he found, sug­gest­ing his book could pro­vide grounds for invok­ing the 25th Amend­ment, which allows a sit­ting pres­i­dent — pend­ing the sup­port of the Vice Pres­i­dent — to be removed from office if he's found con­sti­tu­tion­al­ly unable to serve the post.
Con­sid­er the ​"fit­ness" of oth­er U.S. pres­i­dents: George Washington's brain may have been rot­ted by syphilis while he served in office. Men­tal ill­ness has afflict­ed fond­ly-remem­bered pres­i­dents, includ­ing Thomas Jef­fer­son, Abra­ham Lin­coln and Lyn­don B. John­son — not that grap­pling with depres­sion, bipo­lar dis­or­der or any oth­er chem­i­cal imbal­ance should dis­qual­i­fy any­one for pub­lic office. Calvin Coolidge was prone to break­ing into fits of rage at White House staffers and his own fam­i­ly, and slept as many as 15 hours a day fol­low­ing the death of his young son. John F. Kennedy spent much of his adult life on a dizzy­ing array of med­ica­tions to deal with a range of ill­ness­es, both men­tal and phys­i­cal. Woodrow Wil­son appears to have large­ly ced­ed the White House to his wife when he suf­fered a debil­i­tat­ing stroke. Ronald Rea­gan showed signs of demen­tia as ear­ly as 1987.
And those are just U.S. pres­i­dents. You'd be hard-pressed to find a dic­ta­tor who didn't deal with a nar­cis­sis­tic per­son­al­i­ty dis­or­der or per­sis­tent drug addic­tion at some point dur­ing their reign.
It's good to have dis­cred­it­ed the idea that Trump is any­thing but pret­ty dumb and a use­ful idiot for Repub­li­cans. He man­aged to tap into some­thing today's GOP — up to their necks in cor­po­rate mon­ey, and deeply out of touch with any­one not mak­ing six fig­ures — sim­ply couldn't. Trump is as elite as they come, but con­vinced enough peo­ple that he was a pop­ulist every­man to win a pri­ma­ry and a gen­er­al elec­tion where both options on the table offered some ver­sion of more of the same. His great­est asset in 2016 was sim­ply that he was dif­fer­ent—and dif­fer­ent in a way that com­fort­ed tens of mil­lions of white vot­ers' insecurities.
Hillary Clinton's cam­paign against Trump, mean­while, rest­ed on the faith that she could win by con­vinc­ing vot­ers of just how unfit he was for the office of pres­i­dent, paint­ing his sex­ist and xeno­pho­bic straight-talk as incom­pat­i­ble with the pres­i­den­cy. You don't need a rea­son to vote for Hillary Clin­ton, the log­ic went. You just need to know you shouldn't vote for the oth­er guy. Faced with the choice between Clin­ton and Trump, many peo­ple chose not to vote at all, leav­ing Trump to win the pres­i­den­cy by virtue of being the Repub­li­can nom­i­nee in a coun­try where mid­dle-class Repub­li­can vot­ers are one of the few groups of peo­ple who reli­ably go to the polls.
Cas­ti­gat­ing Trump as unfit for office didn't work for Hillary Clin­ton in 2016. Why would it work now that he's in power?
That Trump is so beyond the pale — so unac­cept­able — is also an easy line for so-called Nev­er Trump Repub­li­cans as they look to sal­vage their polit­i­cal or jour­nal­is­tic careers after sup­port­ing, aid­ing and abet­ting some of the last century's worst atroc­i­ties. David Frum, who coined the phrase Axis of Evil in the lead-up to the War on Ter­ror, has had a sec­ond com­ing as an anti-Trump Repub­li­can, and is like­ly to make a large sum of cash from hi forth­com­ing book Trumpoc­ra­cy: The Cor­rup­tion of the Amer­i­ca Repub­lic. Bret Stephens has found the Trump era sim­i­lar­ly prof­itable, land­ing a lucra­tive spot on a New York Times op-ed page, where he's free to lazi­ly deny the exis­tence of cli­mate change while stak­ing out the moral high ground as a prin­ci­pled conservative.
In all his blus­ter and stu­pid­i­ty, Trump is almost too easy a foil for Repub­li­cans eager to pre­tend he's not one of them. Decades of GOP pol­i­cy made Trump's polit­i­cal career pos­si­ble, dis­till­ing the blend of racism and rad­i­cal wealth redis­tri­b­u­tion toward the top that's defined his pres­i­den­cy so far. Even if Trump were some­how mag­i­cal­ly whisked from office, the par­ty that pur­sued the South­ern Strat­e­gy — the par­ty whose bread and but­ter has been weaponiz­ing eco­nom­ic pol­i­cy against peo­ple of col­or — would still be the same par­ty, and still enjoy majori­ties in the House, Sen­ate and Supreme Court.
In no small part to avoid nuclear win­ter, it'd be bet­ter to have Trump out of office than not, and Fire and Fury remov­ing him from office would be cause for cel­e­bra­tion. But the only way to get the GOP that cre­at­ed Trump out of pow­er is to actu­al­ly win offices from the local lev­el on up and unseat them by mount­ing chal­lengers that peo­ple actu­al­ly want to vote for on their own mer­its. For that, there's no quick fix, be it the 25th Amend­ment, a deus ex machi­na in the Rus­sia inves­ti­ga­tion or a sala­cious, book-length tale of palace intrigue.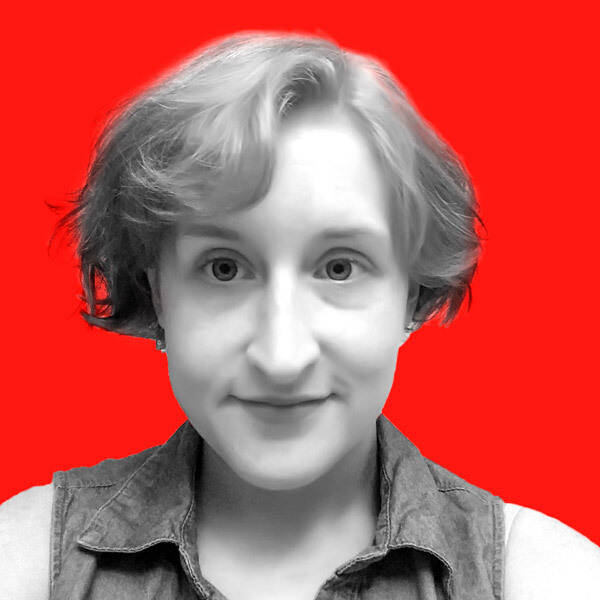 Kate Aronoff
is a Brook­lyn-based jour­nal­ist cov­er­ing cli­mate and U.S. pol­i­tics, and a con­tribut­ing writer at The Inter­cept. Fol­low her on Twit­ter @katearonoff.