Suicide or Not, First Known Death in CA Hunger Strike Reflects Inhumane Prison Conditions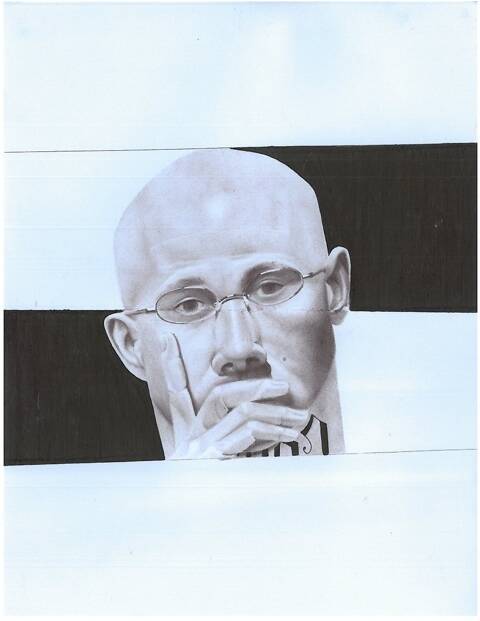 Billy Sell died last Monday inside Corcoran State Prison, in California's Central Valley. Supporters of prisoners on hunger strike in California have called for an independent investigation into his death in one of the state's controversial isolation units. Hundreds of prisoners have now been refusing food for more than three weeks to demand an end to long-term solitary confinement.
This Monday, Sell's death was preliminarily ruled a suicide from strangulation. A spokesperson for the Department of Corrections and Rehabilitation denied that the death was connected to the ongoing hunger strike. Jeffrey Callison says it was ​"not appropriate to speculate" on the reasons Sell may have committed suicide. According to Callison, Sell had participated in the mass hunger strike, but had ended his strike the day before he died.
Ron Ahnen, a member of an eight-person mediation team that has been advocating for the hunger strikers, says that other prisoners have told him that Sells ​"was a strong individual" and ​"they were very shocked to hear that he may have committed suicide; that it was really uncharacteristic of him." Fellow prisoners also said that Sell sought medical help for several days before he died. Ahnen calls those reports ​"worrisome" because, after three weeks on hunger strike, the ​"health situation of many of the prisoners is going to be very delicate."
A spokesperson for California Correctional Health Care Services denies that accusation. ​"Reports that he had not been provided with medical care are untrue," says Legislative Director Joyce Hayhoe.
Callison says his department ​"takes suicides very seriously" and that any suicide ​"is one too many," but that there was no physical evidence ​"connecting [Sell's] decision to take his life with his previous participation in the hunger strike." There were 32 suicides in California prisons last year, double the national state prison suicide rate. Nationwide, around 50 percent of all suicides in prison take place in solitary confinement.
​"My view is that, whether he committed suicide or not, there's a connection," says Ahnen. ​"If he committed suicide, it demonstrates the level of despair that those conditions create. He was in solitary confinement for at least five years, he's already despairing, he goes on a hunger strike to find some reprieve and gets no answer, he then asks for medical help and gets no answer; all this creates despair."
A pencil drawing Sell made before he died shows a stark concrete prison cell. According to prisoners who knew him, he had spent at least five years in solitary confinement in such a cell. Nancy Stoller, professor emeritus at the University of California, Santa Cruz, who has spent 35 years researching health in prisons, says that the effect of long-term solitary confinement is to leave people ​"emotionally, psychologically, and socially harmed in a long-term way."
​"We are being psychologically tormented," writes Mutope Duguma, a hunger-striking prisoner in long-term solitary confinement. ​"Every aspect of our life within the prison is under attack: our mail, food, yard, canteen, packages, families, law library. Everything that makes life worth living, prison has taken away from you." Duguma says this is done ​"to create hopelessness" so that ​"you get to a point that you cannot take it no more." He says that is why he decided to take part in the hunger strike, but others ​"have been tortured into insanity/​suicide."
According to Stoller, while despair has led some to take part in the hunger strikes and others to suicide, ​"they're all responding to the highly damaging effects of being in solitary." Depriving someone of their ability to ​"interact, verbally, visually, physically with other human beings is a way of attacking our core of being human," she says.
Corrections officials said that on Monday, 561 inmates in nine California prisons were still refusing food — 385 of them since the start of the hunger strike more than three weeks ago. Those figures may be higher, says Ron Ahnen, who accuses prison officials of ​"playing with the numbers" by, for instance, removing prisoners from the list of hunger strikers if they take a drink from their meal trays.
Members of the mediation team, including Ahnen, met with high level corrections officials last week for what the department says was ​"an informational meeting." Jeffrey Callison insists that the department will not negotiate with the prisoners or their supporters and that ​"in the end, it's up to the inmates to decide to end the hunger strike." But many prisoners say they are committed to continuing the hunger strike. After 13 years in isolation, Duguma says that he and the other hunger strikers are ​"doing what we have to in order to get the people of this nation to say we have suffered enough and no one should be tortured and stripped of their humanity."
George Lavender
is an award-winning radio and print journalist based in Los Angeles. Follow him on Twitter @GeorgeLavender.