Former Chicago Police Commander Accused of Torture Released from Prison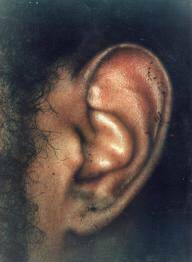 We wanted to make sure you didn't miss the announcement of our new Sustainer program. Once you've finished reading, take a moment to check out the new program, as well as all the benefits of becoming a Sustainer.

Jon Burge, the former Chicago police commander accused of systematically torturing black prisoners for decades, was released last week after three and a half years in prison.
Federal prosecutors alleged that between 1972 and 1991 Burge was in charge of a group of police officers called the ​"Midnight Crew." Many of those detained by Burge and his officers later testified that they had been subject to beatings, burnings, mock executions, suffocation, and, as the Chicago Tribune reports, electrocution
"Holmes, a former Black Gangster Disciples leader, was arrested by Burge in 1973 and taken to a South Side police station, where detectives hooked him up to an electrical box, put a bag over his head and shocked him until he confessed to a murder he says he did not commit. Holmes said he still remembers Burge in his ear, calling him the ​"N" word and warning him, ​"Don't you bite through that bag." Continue reading…
Another prisoner, Andrew Wilson, also testified that Burge and another detective had tortured him after he was arrested for the murder of two Chicago police officers.
"Burge came in and said, ​'Fun time,'" Wilson testified. With that, he and another detective shocked him repeatedly and pressed him against a hot radiator. Burge later brought out a second device that looked like a curling iron but had a wire sticking out of it, he said.

"He jabbed that in my back, and you got the full jolt," Wilson testified. ​"He stopped because I was spitting blood."

Wilson testified that he eventually confessed to the murders after Burge told him he would be tortured again if he did not make a statement. Continue reading…
Wilson was originally sentenced to death before the state supreme court threw out his conviction. He was convicted again in his second trial and sentenced to life in prison. The alleged torture of several arrestees who were later placed on death row was cited as a factor in Governor Andrew Ryan's decision to issue a blanket commutation to all Illinois prisoners awaiting execution. Wilson died in prison in 2007. As John Conroy of the Chicago Reader describes, Wilson filed multiple court cases against the police for the treatment he experienced.
Wilson's case was pivotal, not simply because he won it in the end but because of what it led to — the exposure of a torture ring. In February 1989, during the first civil trial, one of Burge's colleagues began sending anonymous letters to the People's Law Office in police department envelopes. He or she listed the names of ​"Burge's Asskickers" at Area Two and said Wilson wasn't the only torture victim. Continue reading…
Burge and the other officers involved were protected, as John Conroy describes by the ​"willing blindness of state and federal prosecutors and then by the statute of limitations." Burge was eventually convicted by federal prosecutors of lying in a civil case when he denied knowledge of the abuse. After serving time in a minimum security prison in South Carolina he will reportedly now go to a half-way house in Florida.
Despite last year's public apology from Chicago Mayor Rahm Emmanuel, lack of progress on securing legal redress for Burge's victims has frustrated some. ​"The vast number of torture survivors have not received any compensation whatsoever and cannot sue the state because the statute of limitations has run out " Joey Mogul of the Chicago Torture Justice Memorial Project told The Guardian's Mark Guarino.
About 100 people linked to confessions given under Burge remain in prison, but in 2012 the state defunded a commission tasked to review their cases, and the Illinois governor, Pat Quinn, has not pardoned any of the 16 people who have been exonerated. Continue reading…
Burge continues to receive a $4000 monthly pension from the city, despite the torture cases costing the city millions of dollars in legal fees and settlements. As the Nation reported last year many of the survivors have faired badlly.
As Chicago Alderman Joe Moreno said on the floor of the City Council when its finance committee approved the settlements: ​"There are lives behind these torture victims, there are families behind them. Most of the time, poor families, if not all the time." While the vast majority of Burge's numerous co-conspirators are retired and collecting police pensions with healthcare benefits, most of the living torture survivors are working menial jobs or hustling on the street, without healthcare or treatment for the psychological damage that they suffered as a result of their torture, deprived of legal redress because of the official cover-up. Continue reading…
The United Nations' Convention Against Torture and Other Cruel, Inhuman or Degrading Treatment or Punishment, which the US is party to, defines torture as ​"any act by which severe pain or suffering, whether physical or mental, is intentionally inflicted on a person for such purposes as obtaining from him or a third person, information or a confession, punishing him for an act he or a third person has committed or is suspected of having committed, or intimidating or coercing him or a third person, or for any reason based on discrimination of any kind, when such pain or suffering is inflicted by or at the instigation of or with the consent or acquiescence of a public official or other person acting in an official capacity."
As Chicago-based People's Law Office attorney Flint Taylor mentions in his recent In These Times article, advocates are pushing for a city ordinance to establish a $20 million fund for victims of police torture.
If adopted, the ordinance would also call on the city to issue a formal apology to survivors, provide free enrollment to them in city colleges as well as counseling and health care, create a commission to administer the reparations and require Chicago Public Schools to teach a history lesson about the cases. Continue reading…
You can read Flint Taylor's In These Times exclusive article here.
Be a Sustainer
We surveyed thousands of readers and asked what they would like to see in a monthly giving program. Now, for the first time, we're offering three different levels of support, with rewards at each level, including a magazine subscription, books, tote bags, events and more—all starting at less than 17 cents a day. Check out the new Sustainer program.
George Lavender
is an award-winning radio and print journalist based in Los Angeles. Follow him on Twitter @GeorgeLavender.