Frack Corporate Personhood
A Pennsylvania judge has drawn a hard line against so-called corporate 'persons.'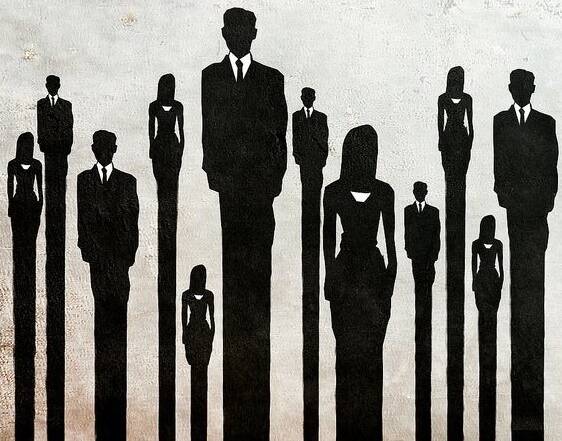 Do cor­po­ra­tions count as peo­ple? The Supreme Court said as much in Cit­i­zens Unit­ed, but a Penn­syl­va­nia judge recent­ly issued a resound­ing ​"no." On March 20, Judge Deb­bie O'Dell-Seneca ruled that the state's con­sti­tu­tion doesn't guar­an­tee cor­po­ra­tions a right to pri­va­cy — because that's a priv­i­lege reserved for people.
Two local news­pa­pers had peti­tioned O'Dell-Seneca to unseal a 2011 set­tle­ment between a west­ern Penn­syl­va­nia fam­i­ly and sev­er­al frack­ing com­pa­nies. The Hal­lowich fam­i­ly had sued over charges that hydraulic frack­ing oper­a­tions on their land were caus­ing them chron­ic nose­bleeds, headaches and sore throats. The com­pa­nies agreed to set­tle but imposed a strict gag order — some­thing the frack­ing indus­try reg­u­lar­ly insists upon in health-relat­ed lawsuits.
Gas extrac­tion com­pa­ny Range Resources Corp. argued before O'Dell-Seneca that the com­pa­nies' pri­va­cy rights pro­tect­ed them from dis­clos­ing the details of the set­tle­ment. But the judge dis­agreed, find­ing the argu­ment ​"mer­it­less" because the com­pa­nies have no right to privacy.
In fact, Judge O'Dell-Seneca spent rough­ly one-third of her 32-page deci­sion force­ful­ly artic­u­lat­ing the rea­sons why cor­po­ra­tions are not con­sid­ered legal per­sons under the state's con­sti­tu­tion, observ­ing that, ​"the con­sti­tu­tion­al rights that busi­ness enti­ties may assert are not coter­mi­nous or homo­ge­neous with the rights of human beings." She con­tin­ued, ​"It is axiomat­ic that cor­po­ra­tions, com­pa­nies and part­ner­ships have no ​'spir­i­tu­al nature,' ​'feel­ings,' ​'intel­lect,' ​'beliefs,' ​'thoughts,' ​'emo­tions' or ​'sen­sa­tions,' because they do not exist in the man­ner that humankind exists."
​"The rul­ing rep­re­sents the first crack in the judi­cial armor that has been so metic­u­lous­ly weld­ed togeth­er by major cor­po­ra­tions," Thomas Linzey, Com­mu­ni­ty Envi­ron­men­tal Legal Defense Fund (CELDF) exec­u­tive direc­tor, told Alter­Net. In what it calls a ​"new civ­il rights move­ment," CELDF has helped more than 100 com­mu­ni­ties in eight states adopt a Com­mu­ni­ty Bill of Rights to lim­it cor­po­rate personhood.
Oth­er activists hope that Judge O'Dell-Seneca's deci­sions will boost the move­ment for an amend­ment to the U.S. Con­sti­tu­tion clar­i­fy­ing that cor­po­ra­tions are not peo­ple. The Move to Amend Coali­tion has gath­ered more than 280,000 online sig­na­tures sup­port­ing such an amend­ment, and 12 states have passed res­o­lu­tions of support.
Antho­ny Mangi­ni
is an edi­to­r­i­al intern at
In These Times
. He holds a mas­ter's degree from the Uni­ver­si­ty of Min­neso­ta and a bach­e­lor's degree from New York Uni­ver­si­ty. He cur­rent­ly resides in Chicago.