This Is How We Can Defend Migrants Coming to the Border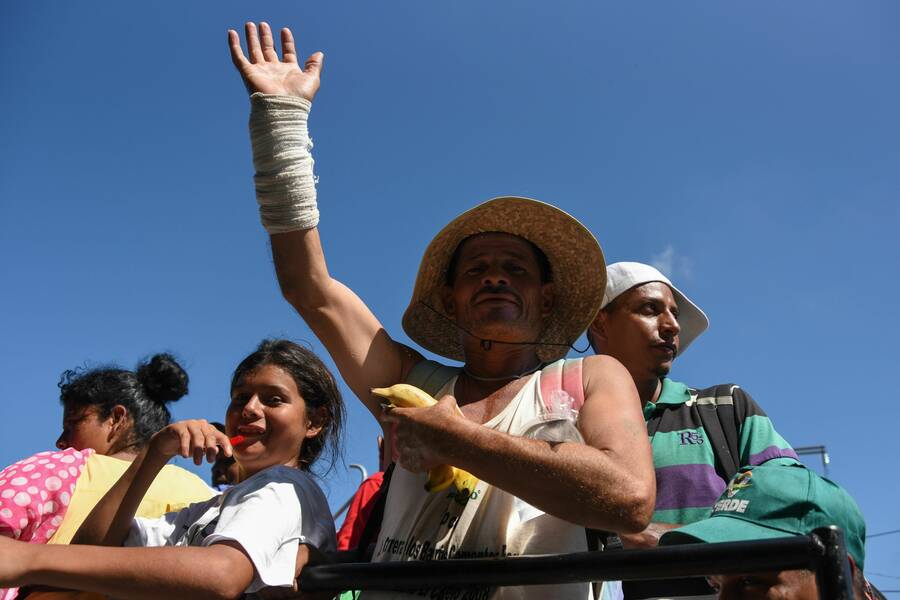 U.S. Pres­i­dent Don­ald Trump is stok­ing fear over a new migrant car­a­van from Cen­tral Amer­i­ca, claim­ing to have ​"alert­ed Bor­der Patrol and Mil­i­tary that this is a Nation­al Emer­gy [sic]." Amid this envi­ron­ment, we are re-post­ing a piece from 2009 about the need for com­pre­hen­sive labor leg­is­la­tion to pro­tect migrants and immi­grants, who are some of the most exploit­ed work­ers in the Unit­ed States.
What if law­mak­ers had the guts to cre­ate com­pre­hen­sive labor leg­is­la­tion for immi­grants, enshrin­ing their rights in accor­dance with inter­na­tion­al law? What if our legal sys­tem rec­og­nized immi­grants' free­dom of move­ment, shield­ed fam­i­lies from unnec­es­sary sep­a­ra­tion, and allowed real recourse against exploita­tive employers?
We should know bet­ter, of course, than to expect any­thing approach­ing that from Capi­tol Hill, where the hob­bling immi­gra­tion debate is dic­tat­ed by busi­ness inter­ests and xeno­pho­bia.
So, it's a good thing such a law has already been draft­ed for them. Years ago, in response to the grow­ing inter­sec­tion between human rights and labor migra­tion, the Unit­ed Nations devel­oped the Inter­na­tion­al Con­ven­tion on the Pro­tec­tion of the Rights of All Migrant Work­ers and Mem­bers of Their Fam­i­lies.
Rec­og­niz­ing that bor­der-cross­ing is an eco­nom­ic right and neces­si­ty, the Convention's pro­vi­sions include free­dom from dis­crim­i­na­tion in the work­place and pub­lic ser­vices, equal pro­tec­tion before the law, and pro­tec­tion from ​"arbi­trary expul­sion," vio­lence and intim­i­da­tion by groups or individuals.
Yet in anoth­er stun­ning dis­play of Amer­i­can excep­tion­al­ism, the Unit­ed States has not joined the dozens of oth­er coun­tries that have rat­i­fied these com­mon-sense prin­ci­ples. Wash­ing­ton prefers to rel­e­gate immi­gra­tion issues to the domes­tic pol­i­cy are­na, which allows it to cap­i­tal­ize freely on a two-tier labor force.
Chan­dra Bhat­na­gar of the ACLU's Human Rights Pro­gram not­ed last Decem­ber (in a rather lone­ly cel­e­bra­tion of Inter­na­tion­al Migrants Day) that there are three dis­tinct­ly vul­ner­a­ble sub­sets of migrants in Amer­i­ca: Guest­work­ers, who have employ­ment-based visas, are at risk of being chained to exploita­tive employ­ers with­out legal recourse. And undoc­u­ment­ed work­ers, fol­low­ing a con­tro­ver­sial Supreme Court rul­ing in 2002, have lost safe­guards in the areas of acces­si­ble reme­dies when injured or killed on the job, over­time pay, work­ers' com­pen­sa­tion" and oth­er pro­tec­tions. Domes­tic and agri­cul­tur­al work­ers have been shut out of the fed­er­al Fair Labor Stan­dards Act and oth­er labor laws, deprived of a min­i­mum wage floor, work­place safe­ty pro­tec­tions, and the right to unionize.
In a recent paper on the labor migra­tion and inter­na­tion­al law, Vil­lano­va Uni­ver­si­ty law pro­fes­sor Beth Lyon writes that a major obsta­cle to rat­i­fi­ca­tion of the Con­ven­tion exam­ined the government's reluc­tance to open its immi­gra­tion pol­i­cy to scruti­ny under inter­na­tion­al law:
It appears that the Migrant Work­er Con­ven­tion has received vir­tu­al­ly no domes­tic atten­tion in the Unit­ed States from either civ­il soci­ety, domes­tic or inter­na­tion­al gov­ern­ment, like­ly because it is assumed that any attempt to define immi­grants as rights hold­ers is a polit­i­cal non-starter.
But Lyon argues that rat­i­fi­ca­tion of the Con­ven­tion could ​"help to break through the cur­rent domes­tic polit­i­cal stale­mate and build-up of undoc­u­ment­ed immi­grants" and
advance agen­das impor­tant to both the right and the left, includ­ing increased nation­al secu­ri­ty through enhanced stand­ing with the glob­al south and an improved human­i­tar­i­an sit­u­a­tion for one of America's most vul­ner­a­ble groups.
Many immi­grants' rights advo­cates are bypass­ing the gov­ern­ment to lever­age inter­na­tion­al law on their own. The ACLU, for instance, recent­ly invoked Unit­ed Nations poli­cies in advo­cat­ing for hun­dreds of Indi­an guest work­ers import­ed to as cheap forced labor in the Hur­ri­cane Kat­ri­na recov­ery effort. The orga­ni­za­tion com­ple­ment­ed its lit­i­ga­tion in fed­er­al court with an appeal to the U.N. Spe­cial Rap­por­teur on the Human Rights of Migrants and the U.N. Spe­cial Rap­por­teur on Con­tem­po­rary forms of Racism, Racial Dis­crim­i­na­tion, Xeno­pho­bia and Relat­ed Intolerance.
U.S.-based activists have worked with the Inter-Amer­i­can Com­mis­sion on Human Rights to inves­ti­gate deten­tion facil­i­ties in Texas and Ari­zona, as well as law enforce­ment poli­cies toward undoc­u­ment­ed immigrants.
Last month, the Commission's Rap­por­teur­ship on the Rights of Migrant Work­ers and their Fam­i­lies report­ed, ​"many men, women and chil­dren detained in those facil­i­ties are held in unac­cept­able con­di­tions." The del­e­ga­tion also crit­i­cized reliance on local police in anti-immi­grant crack­downs, warn­ing that ​"the fed­er­al gov­ern­ment might be unable to hold local law enforce­ment prop­er­ly account­able for enforc­ing immi­gra­tion laws with respect for basic human rights."
The Flori­da-based Coali­tion of Imokalee Work­ers has framed the plight of exploit­ed migrant farm­work­ers as a mod­ern-day inter­na­tion­al slave trade. Tar­get­ing food-indus­try behe­moths like Taco Bell and McDonald's, the group has com­bined grass­roots labor orga­niz­ing with mas­sive pub­lic edu­ca­tion cam­paigns to pres­sure employ­ers to improve wages and work­ing conditions.
Advo­cates for domes­tic work­ers in New York City link the strug­gles of home-based labor­ers, the vast major­i­ty of them immi­grant women of col­or, to glob­al eco­nom­ic dynam­ics and the country's lega­cy of racial oppres­sion. To off­set the lack of fed­er­al pro­tec­tions, Domes­tic Work­ers Unit­ed is push­ing for stronger state-lev­el reg­u­la­tions, like liv­able wage stan­dards, pro­tec­tion from traf­fick­ing, and inte­gra­tion into New York's human rights laws.
Mean­while, the lead­ers of the Unit­ed States, Cana­da and Mex­i­co dis­cussed trade agree­ments and bor­der enforce­ment at the sum­mit in Guadala­jara this week. As usu­al, offi­cials focused on the move­ment of goods, not peo­ple.
Yet the engines of glob­al cap­i­tal are greased by the flow of labor across bor­ders. A byprod­uct of eco­nom­ic ​"inte­gra­tion" has been eco­nom­ic apartheid in immi­grant com­mu­ni­ties. While the polit­i­cal estab­lish­ment works to advance the rights of cor­po­ra­tions to trade freely, the rights of migrants to basic human dig­ni­ty are brushed off the agenda.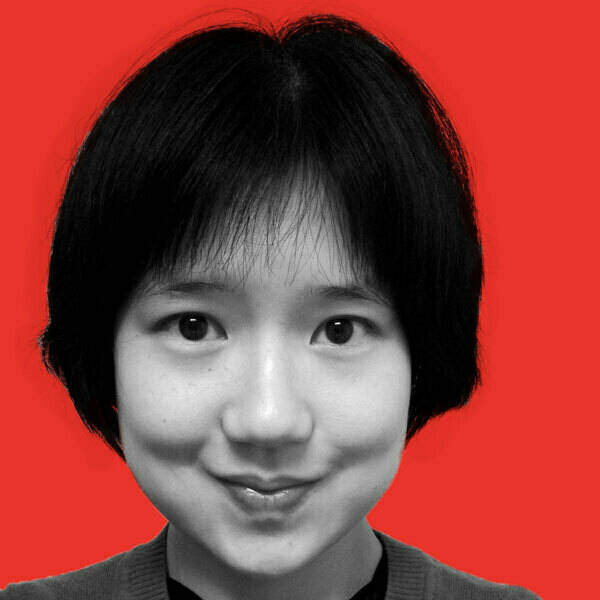 Michelle Chen is a con­tribut­ing writer at In These Times and The Nation, a con­tribut­ing edi­tor at Dis­sent and a co-pro­duc­er of the ​"Bela­bored" pod­cast. She stud­ies his­to­ry at the CUNY Grad­u­ate Cen­ter. She tweets at @meeshellchen.