French 'Boss-Napping' Workers Bring Plant-Closing Fight to US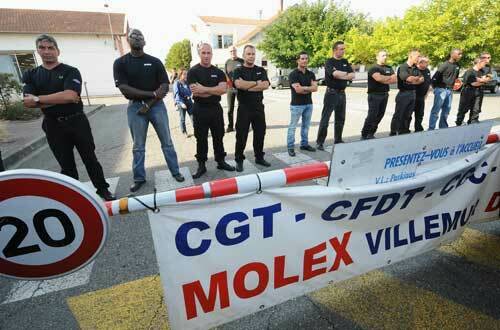 French work­ers who ​"boss-napped" three man­agers last April to protest the clos­ing of their Amer­i­can-owned fac­to­ry tried to take their fight to cor­po­rate share­hold­ers in the Chica­go sub­urbs late last week.
But even though they had valid prox­ies, Molex offi­cials kept them out of the stock­hold­ers' meet­ing in Lisle, Ill., on Fri­day. Just the day before, cus­toms offi­cers at O'Hare air­port detained and ques­tioned them for more than four hours.

Molex, an elec­tron­ics com­pa­ny, bought a French auto parts plant in Ville­mur, France, in 2004. The new U.S. own­ers took it through a rocky peri­od that brought restruc­tur­ing and lay­offs but no new prod­uct lines before they announced in Octo­ber 2008 that they would close the fac­to­ry, elim­i­nat­ing 283 jobs.
The union — part of the left­ist CGT fed­er­a­tion — decid­ed to fight, espe­cial­ly since man­agers had pre­vi­ous­ly praised the prof­itabil­i­ty and prod­uct qual­i­ty at Ville­mur. But Molex refused to open the company's books, in vio­la­tion of French law requir­ing con­sul­ta­tion with the local works coun­cil in cas­es of plant clos­ings or restructuring.
Work­ers, dig­ging on their own, dis­cov­ered com­pa­ny doc­u­ments indi­cat­ing that Molex was trans­fer­ring molds and dies (or copies of them) from Ville­mur to the U.S. as part of a plan to shift pro­duc­tion to Chi­na and Vietnam.
Short­ly after that dis­cov­ery on April 20, ​"work­ers got very angry and did the so-called ​'boss-nap­ping'," said Guy Pavin, sec­re­tary-gen­er­al of the local union and part of the del­e­ga­tion to the share­hold­ers' meet­ing. They detained three man­agers overnight at the fac­to­ry in protest over the fail­ure to share cru­cial infor­ma­tion.

A French court ruled that Molex's fail­ure to pro­vide this infor­ma­tion to the works coun­cil vio­lat­ed French laws on work­er con­sul­ta­tion, effec­tive­ly mak­ing the planned shut­down ille­gal. Over the next few months, French courts reaf­firmed the rul­ing three more times, issu­ing an injunc­tion against the closing.
When Molex refused to abide by the injunc­tion, work­ers struck in July; but when they decid­ed to return to work, man­age­ment locked them out, again vio­lat­ing French law. Work­ers then sued in Sep­tem­ber for unpaid wages.

Molex has an agree­ment with the gov­ern­ment to revi­tal­ize the fac­to­ry and pro­tect the jobs, and nego­ti­a­tions are under­way for sale of the fac­to­ry. But work­ers and the CGT also have more ways to pres­sure Molex. Under ​"frame­work agree­ments" nego­ti­at­ed between Euro­pean car mak­ers and glob­al union fed­er­a­tions, like the Inter­na­tion­al Met­al­work­ers Fed­er­a­tion, the com­pa­nies can­not source com­po­nents from firms that vio­late labor rights.
The CGT is pre­pared to demand that auto com­pa­nies refuse to use Molex prod­ucts.

Pavin says the CGT is not fight­ing against work being done in Chi­na, Viet­nam or the U.S. ​"This is not our inten­tion," he says. ​"There is work for all of us." But he argues that Molex – and its employ­ees – would have done bet­ter if the com­pa­ny had invest­ed the $150 mil­lion spent on restruc­tur­ing in research and devel­op­ment for new prod­ucts and machin­ery at Ville­mur and oth­er plants.
About 60 union sup­port­ers turned out to back the CGT del­e­gates in Lisle, includ­ing UE work­ers who had occu­pied the Repub­lic Doors and Win­dows fac­to­ry in Chica­go last Decem­ber, and Work­ers United/​SEIU work­ers who suc­cess­ful­ly fought to keep their Chica­go sub­ur­ban fac­to­ry open ear­li­er this year.
Lat­er the French and Amer­i­can work­ers exchanged sto­ries and mes­sages of sol­i­dar­i­ty in their fights. The Amer­i­can work­ers promised to inves­ti­gate the actions of both Molex, in bar­ring legal prox­ies, and the O'Hare Immi­gra­tion and Cus­toms Enforce­ment office.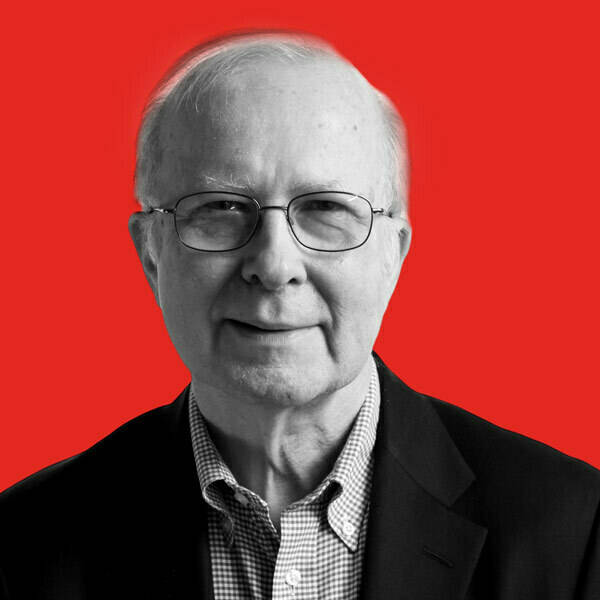 David Moberg, a senior edi­tor of In These Times, has been on the staff of the mag­a­zine since it began pub­lish­ing in 1976. Before join­ing In These Times, he com­plet­ed his work for a Ph.D. in anthro­pol­o­gy at the Uni­ver­si­ty of Chica­go and worked for Newsweek. He has received fel­low­ships from the John D. and Cather­ine T. MacArthur Foun­da­tion and the Nation Insti­tute for research on the new glob­al economy.