The Supreme Court Case That Could Decimate American Public Sector Unionism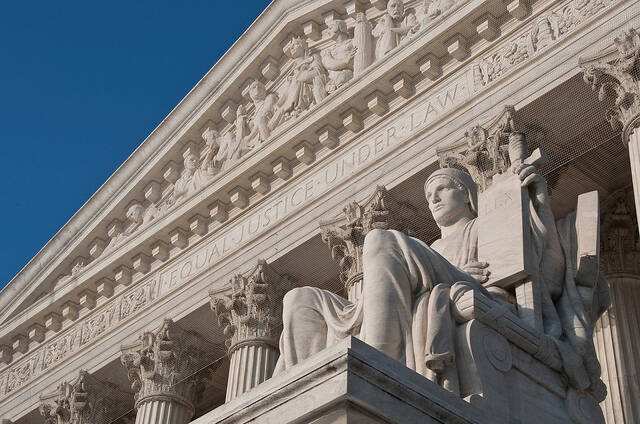 Last week, an appeal was sent to the U.S. Supreme Court for a case that could prove to be the most dam­ag­ing case to labor in decades.
Friedrichs v. Cal­i­for­nia Teach­ers Asso­ci­a­tion aims to over­turn a near­ly 40-year prece­dent which allows the use of ​"fair share" fees for pub­lic sec­tor unions, where­in all union mem­bers must pay for the costs asso­ci­at­ed with col­lec­tive bar­gain­ing and con­tract admin­is­tra­tion. Since all work­ers in union­ized work­places share the ben­e­fits of union­iza­tion — and since unions are legal­ly com­pelled to rep­re­sent all of those work­ers, which requires use of unions' finan­cial resources — unions say that work­ers who choose not to become mem­bers of unions must at least pay these fees in order to not become ​"free rid­ers," gain­ing ben­e­fits from union rep­re­sen­ta­tion with­out pay­ing for them.
From its begin­nings, the case has been spe­cial­ly craft­ed for the Supreme Court, and if suc­cess­ful would affect tens of thou­sands of union con­tracts and would force mil­lions of pub­lic employ­ees into a right-to-work model.
Jus­tice Ali­to has been invit­ing a case like Friedrichs for sev­er­al years, and anti-union groups have been pay­ing atten­tion. In the 2012 Knox v. SEIU deci­sion, which changed the way in which pub­lic sec­tor unions assess option­al fees (those not asso­ci­at­ed with col­lec­tive bar­gain­ing, such as polit­i­cal and pub­lic rela­tions activ­i­ties and oth­er mat­ters not relat­ed to col­lec­tive bar­gain­ing) from an opt-out to an opt-in pro­ce­dure, Jus­tice Ali­to, writ­ing for the Court, said that ​"accep­tance of the free-rid­er argu­ment as a jus­ti­fi­ca­tion for com­pelling non­mem­bers to pay a por­tion of union dues rep­re­sents some­thing of an anomaly."
At the time, many under­stood this state­ment to indi­cate that the free-rid­er and labor peace argu­ments pro­pound­ed by pre­vi­ous Supreme Court deci­sions were no longer enough to con­vince the Court's con­ser­v­a­tive major­i­ty of the jus­ti­fi­ca­tion for the allowance of fair share fees. Writ­ing about the case for the New York Times, Lin­da Green­house rec­og­nized that ​"the issue in Knox seemed nar­row, even arcane"; how­ev­er, she explained, the deci­sion set the stage for a full frontal assault on labor using the First Amendment.
In case his mes­sage in Knox wasn't clear, Ali­to left no room for mis­in­ter­pre­ta­tion in his Har­ris v. Quinn deci­sion last year.
In Har­ris, the Court held that home health­care work­ers were not ​"full-fledged pub­lic employ­ees," and there­fore the 1977 Abood case, which explic­it­ly per­mit­ted fair-share fees for pub­lic sec­tor work­ers, was inapplicable.
Ali­to could have stopped there, but instead he decid­ed to thor­ough­ly trash Abood and indi­cate that it is ripe for over­turn­ing. In para­graph after para­graph, Ali­to wrote that the Abood Court's ​"analy­sis is ques­tion­able," ​"seri­ous­ly erred," ​"fun­da­men­tal­ly mis­un­der­stood," ​"failed to appre­ci­ate," ​"does not seem to have antic­i­pat­ed," ​"did not fore­see the prac­ti­cal prob­lems," and ​"a crit­i­cal pil­lar of the Abood Court's analy­sis rests on an unsup­port­ed empir­i­cal assumption."
Ali­to was essen­tial­ly beg­ging for some­one to peti­tion the Court with a case that would allow the jus­tices to address the First Amend­ment issues involved in fair share agreements.
In April 2013, the right-wing Cen­ter for Indi­vid­ual Rights (CIR), whose mis­sion is to ​"aggres­sive­ly lit­i­gate and pub­li­cize a hand­ful of care­ful­ly select­ed cas­es that advance the right of indi­vid­u­als to gov­ern them­selves accord­ing to the nat­ur­al exer­cise of their own rea­son," filed such a suit on behalf of a hand­ful of Cal­i­for­nia teach­ers and a Chris­t­ian edu­ca­tor orga­ni­za­tion. The case then began its race to the Supreme Court.
In fed­er­al dis­trict court, the CIR took the unusu­al step of fil­ing a motion argu­ing that the court should rule in favor of the union. The group did this because they knew that the law is not on their side: Under cur­rent Supreme Court prece­dent, the CIR would lose in front of a Cal­i­for­nia judge, since the dis­trict court must fol­low the law. But CIR is bank­ing on the Supreme Court chang­ing the law. The Dis­trict Court oblig­ed them by rul­ing for the union, which allowed the CIR to quick­ly appeal the case to the Ninth Cir­cuit Court of Appeals. At the Ninth Cir­cuit, the CIR took the same tack, ask­ing the court to quick­ly rule in favor of the union so it could get the case before the Supreme Court.
This week, approx­i­mate­ly a year and a half after the com­plaint was first filed in dis­trict court, the CIR filed its peti­tion to the Supreme Court. Though the Court may decide not to accept Friedrichs if four jus­tices do not vote to hear it, this case looks like exact­ly the sort that Jus­tice Ali­to could use to final­ly ush­er in a nation­al pub­lic right-to-work law from the bench.
In its peti­tion to the Supreme Court, the CIR asks the Court to rule on two relat­ed First Amend­ment ques­tions: (1) whether the agency shop (a work­place that per­mits fair-share fees) should be ruled uncon­sti­tu­tion­al under the First Amend­ment, and (2) whether it vio­lates the First Amend­ment to require pub­lic employ­ees who don't want to join their unions to opt out rather than requir­ing every­one to opt in.
The peti­tion then pro­ceed­ed to rehash the old argu­ment that all the bar­gain­ing issues for pub­lic sec­tor unions are inher­ent­ly polit­i­cal, and there­fore all such work­ers should be under a right-to-work mod­el. In essence, the CIR argues that any bar­gain­ing for increas­es in work­er pay or ben­e­fits, or nego­ti­a­tions over work con­di­tions, are inher­ent­ly ide­o­log­i­cal issues that not all work­ers may agree on, and such nego­ti­a­tions are iden­ti­cal to lobbying.
There­fore, because mon­ey is equiv­a­lent to speech in the Supreme Court's view, work­ers who have to pay a fair-share fee are being com­pelled to lob­by the gov­ern­ment on an issue they may dis­agree with.
Seat­tle Uni­ver­si­ty School of Law Pro­fes­sor Char­lotte Gar­den told In These Times that although there are some super­fi­cial sim­i­lar­i­ties between lob­by­ing and pub­lic sec­tor col­lec­tive bar­gain­ing, there are crit­i­cal differences.
"First — and most impor­tant to the Friedrichs case — unlike lob­by­ists, unions owe a duty of fair rep­re­sen­ta­tion to all of the work­ers they rep­re­sent, which means they (unlike lob­by­ists) have to spend mon­ey rep­re­sent­ing non-mem­bers," Gar­den says.
"Sec­ond, the scope of bar­gain­ing is cir­cum­scribed by gov­ern­ments them­selves — gov­ern­ments decide under what con­di­tions they will bar­gain with unions, and unions are con­strained by those restric­tions. So, for exam­ple, a gov­ern­ment might lim­it col­lec­tive bar­gain­ing to the sub­ject of wages, but of course gov­ern­ment can't lim­it the scope of what lob­by­ists can ask for."
There is noth­ing new in the CIR's argu­ment, but it may suc­ceed now because the Court's views on the First Amend­ment and labor have changed dra­mat­i­cal­ly over the years.
The Roberts Court has used the First Amend­ment in a man­ner that sig­nif­i­cant­ly advances cor­po­rate inter­ests — from strik­ing down cam­paign finance lim­its in Cit­i­zens Unit­ed and relat­ed cas­es to strik­ing down laws that lim­it phar­ma­ceu­ti­cal com­pa­nies' sale of doc­tors' drug pre­scrip­tion data because they infringe upon cor­po­rate speech — and the Court's deci­sions in Knox and Har­ris indi­cate that core union prac­tices vio­late the First Amendment.
If the Supreme Court accepts this case, the deci­sion could have enor­mous impacts on pub­lic sec­tor work­ers by either allow­ing agency fees to remain but requir­ing all work­ers to opt in, or elim­i­nat­ing fair-share fees all togeth­er. That the agency fee in its cur­rent form could remain is pos­si­ble, but unlike­ly — oth­er­wise, the court would not have agreed to hear the case.
Pro­fes­sor Gar­den says that even the more lim­it­ed opt-in rul­ing by the Court, which would require unions to obtain affir­ma­tive con­sent from non-mem­ber work­ers who are cov­ered by the con­tract before charg­ing them the option­al por­tion of dues, could rep­re­sent a sig­nif­i­cant drain on union resources. ​"This would mean that unions would have to go out and solic­it work­ers to opt in — spend­ing more orga­niz­ing dol­lars on work­ers who are already cov­ered by a union contract."
If, on the oth­er hand, the Court uses the First Amend­ment to declare all fair-share fees uncon­sti­tu­tion­al, it could rep­re­sent the most rad­i­cal shift in labor law in decades. Pub­lic sec­tor unions, which rep­re­sent one of the last bas­tions of strong union­ism in the U.S., could lose mil­lions of dol­lars through free rid­ers, untold thou­sands of mem­bers and a sig­nif­i­cant por­tion of their already dimin­ished insti­tu­tion­al power.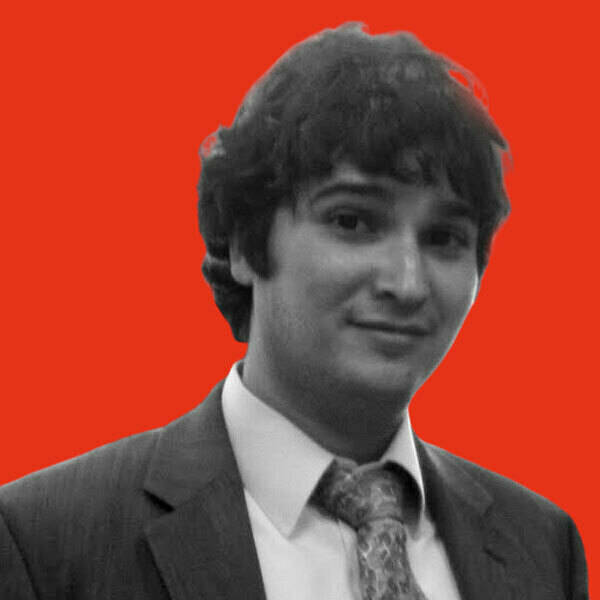 Moshe Z. Mar­vit is an attor­ney and fel­low with The Cen­tu­ry Foun­da­tion and the co-author (with Richard Kahlen­berg) of the book Why Labor Orga­niz­ing Should be a Civ­il Right.