From Italy to Hungary, the Trumps of Europe Are Rising to Power
The leader of Italy's far right, an admirer of Trump, has suggested a "mass cleansing" of Roma.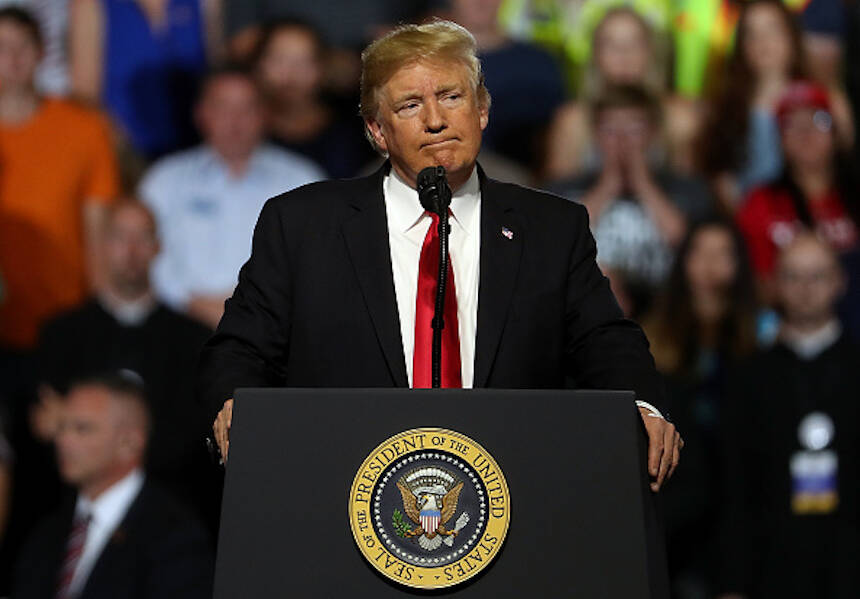 Across the Euro­pean Union and the Unit­ed States, the far Right is stok­ing eth­no-nation­al­ist sen­ti­ments and gin­ning up hatred of immigrants.
Interior Minister Matteo Salvini: 'We need a mass cleansing, street by street, neighborhood by neighborhood, piazza by piazza.'
On June 8, Aus­tri­an Chan­cel­lor Sebas­t­ian Kurz shut down sev­en mosques. On June 13, he called for the cre­ation of an omi­nous­ly titled ​"Axis of the Will­ing" to stop ​"ille­gal immi­gra­tion." (The name is a play on the terms ​"Axis Pow­ers" and George W. Bush's ​"Coali­tion of the Will­ing.") The 31-year-old People's Par­ty leader's invi­ta­tion was accept­ed by Ger­man Inte­ri­or Min­is­ter Horst See­hofer (head of the right-wing Bavar­i­an Chris­t­ian Social Uni­ty Par­ty) and Ital­ian Inte­ri­or Min­is­ter Mat­teo Salvi­ni (leader of the far-right League, which on June 1 formed a gov­ern­ment with the anti-immi­grant Five Star Movement).
Hun­gar­i­an Prime Min­is­ter Vik­tor Orbán also wel­comed cre­ation of the Axis. Under his lead­er­ship, Hun­gary has teamed up with right-wing gov­ern­ments in Poland, the Czech Repub­lic and Slo­va­kia — the so-called Visegrád Group — to oppose immi­grant quo­tas for E.U. mem­ber states. As Orbán explained in an Octo­ber 2017 speech, ​"If we want a Hun­gar­i­an Hun­gary and a Euro­pean Europe — and that is exact­ly what we want — then we must also want a Chris­t­ian Hun­gary and a Chris­t­ian Europe, instead of what now threat­ens us: a Europe with a mixed pop­u­la­tion and no sense of identity."
Orbán was eas­i­ly re-elect­ed in April when his right-wing Fidesz par­ty gar­nered 49 per­cent of the vote. An addi­tion­al 19 per­cent went to an even fur­ther right par­ty, Job­bik (Move­ment for a Bet­ter Hun­gary). Job­bik lead­ers have sup­port­ed build­ing a wall to keep out immi­grants (in 2015, a 109-mile sec­tion was con­struct­ed on the Ser­bian bor­der), cre­at­ing a reg­istry of Hun­gar­i­an Jews, and solv­ing ​"the Roma problem."
Italy's Salvi­ni also thinks his coun­try needs to address ​"the Roma ques­tion." On June 18, he announced that he would con­duct a ​"cen­sus of Roma in Italy" and expel all Roma who are not legal res­i­dents. ("Ital­ian Roma? Unfor­tu­nate­ly, we have to keep them," he said.) In the wake of his pro­posed Roma solu­tion, an inter­view from Feb­ru­ary 2017 sur­faced in which Salvi­ni said, ​"We need a mass cleans­ing, street by street, neigh­bor­hood by neigh­bor­hood, piaz­za by piaz­za." The man who would soon be inte­ri­or min­is­ter added that Italy should learn from Pres­i­dent Don­ald Trump.
On June 22, Trump defend­ed his immi­gra­tion poli­cies, like the sep­a­ra­tion of immi­grant chil­dren from their par­ents. Meet­ing with what he called ​"angel fam­i­lies," Trump hon­ored those ​"Amer­i­can cit­i­zens per­ma­nent­ly sep­a­rat­ed from their loved ones" — ​"per­ma­nent­ly sep­a­rat­ed because they were killed by crim­i­nal ille­gal aliens." (Fact: Undoc­u­ment­ed immi­grants com­mit few­er crimes per capi­ta than native-born cit­i­zens.) Fol­low­ing that gath­er­ing, Trump tweet­ed, ​"We must main­tain a Strong South­ern Bor­der. We can­not allow our Coun­try to be over­run by ille­gal immigrants."
No, what we can­not allow is for neo­fas­cists like Kurz, See­hofer, Salvi­ni, Orbán and Trump to sow hate and scape­goat their way to pow­er. Will Hut­ton, a polit­i­cal econ­o­mist at Oxford Uni­ver­si­ty, put it this way: ​"The glob­al rise of con­ser­v­a­tive nation­al­ism … is the men­ace of our times. … Europe is reac­quaint­ing itself with its dark­est demons."
For its part, the Unit­ed States under Trump is com­muning with its own excep­tion­al evil spir­its. Of course, a cyn­ic could main­tain that Trump has not total­ly cor­rupt­ed the Amer­i­can body politic: Immi­grant chil­dren will no longer be sep­a­rat­ed from their par­ents. Instead, fam­i­lies will be round­ed up and held togeth­er in ICE prison camps. Score one for the GOP.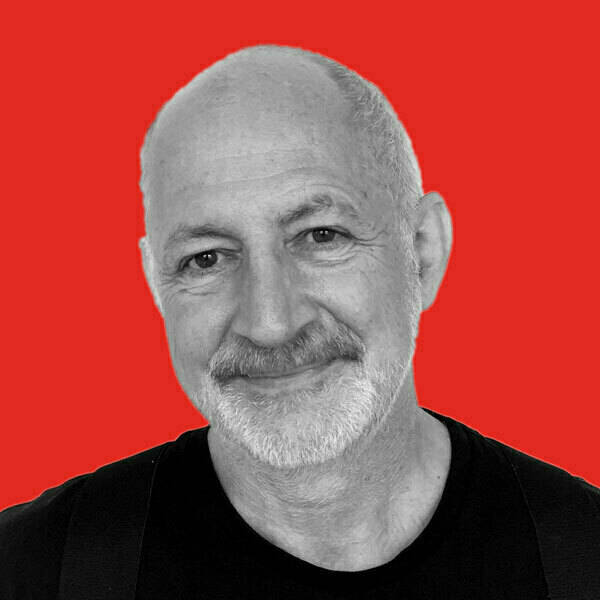 Joel Blei­fuss, a for­mer direc­tor of the Peace Stud­ies Pro­gram at the Uni­ver­si­ty of Mis­souri-Colum­bia, is the edi­tor & pub­lish­er of In These Times, where he has worked since Octo­ber 1986.