Amidst the numerous wars and anarchic bloodletting and misery in Africa, the ethnic slaughters in the former Yugoslavia and the ongoing conflicts in Iraq and Afghanistan – not to mention between Israelis and Arabs – it is easy to forget what has transpired recently between Russians and Chechens.
The landscape of devastation is searingly rendered in 12, a loose Russian-language adaptation of Twelve Angry Men
The landscape of devastation is searingly rendered in 12, a loose Russian-language adaptation of Twelve Angry Men.
Directed by Academy Award-winner Nikita Mikhalkov, 12 is remarkable for keeping viewers' attention for its entire two-and-a-half hour length. Nominated for the Best Foreign Language Film Oscar of 2008, 12 debuted commercially in New York and Los Angeles, March 4th, with a national roll-out to follow.
"Twelve Angry Men" was a 1954 television play adapted three years later by Sidney Lumet for his first feature film, starring Henry Fonda and Lee J. Cobb. In 12, as in the American productions, the jury is stopped from stampeding the defendant to an immediate conviction for murder by the astute observations and the humane resolution of one man. Filmmaker Mikhalkov himself portrays another character who, as the jury foreman, resolves the film's plot in a surprising –  – albeit not entirely convincing – way.
12 is set mostly in a dilapidated school gymnasium, temporarily commandeered as a jury room because the neighboring courthouse is still under construction. Yet this is in Moscow, not some provincial backwater. The state of neglect in evidence, such as an electric power failure and exposed heating pipes, testifies to the incomplete transition to modernity and prosperity of contemporary Russian society from its Soviet days to the present. As in the original story, but surprisingly for our day, all 12 jurors are men; only the judge – whose role is incidental – is a woman.
The defendant is a teenage Chechen war orphan who is accused of murdering his adoptive father, a retired Russian army officer who had served in the Chechen war and befriended his family. The boy's parents were among the 100,000 or more who have died in this conflict.
A Holocaust survivor is the second juror to back away from a quick guilty verdict; he is then taunted by an antisemitic cab driver in the group, for his sly ​"Jewish" reasoning. Each of the jurors in turn provides his personal history. The cabby eventually reveals why he is the way he is – not in any way exonerating his bigotry, but movingly explaining his bitterness.
The cabby experiences an emotional meltdown precipitated by a confrontation with a fellow juror, a surgeon who wields a knife with terrifying ease. Described as a ​"Caucasian," the surgeon could be Chechen or from one of the other ethnic minorities that have migrated in large numbers from the Caucasus region into Moscow. Caucasian nationalities are stereotyped in Russia for a presumed facility with knives and a tendency toward violence and criminality. This prejudice is evidenced by more than one of the other jurors.
What animates this story cinematically are flashbacks to the defendant's former life with his loving family in Chechnya and to grotesque tableaux of death and devastation that haunt the film throughout; one war-ravaged street, full of corpses and destroyed vehicles drenched in a pounding rain, recurs. The Chechens are but one of many ethnic groups that Russia has mistreated since Tsarist times, first with military conquest in the 18th and 19th centuries, then with mass deportations under Stalin, and now again in the post-Soviet era.
This bloody conflict is one of too many in the world that have not triggered widespread protest in recent years. 12 depicts a small glimpse of compassion amidst the physical debris of one society and the spiritual detritus of the larger country that has engulfed it.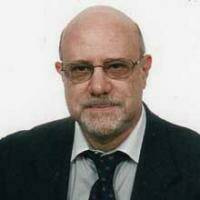 Ralph Seliger
specializes in writing about Israel and Jewish cultural and political issues. He was the final editor of
Israel Horizons
, the recently expired quarterly publication of Meretz USA, now known as
Partners for Progressive Israel
, for which he is blog co-administrator, and also blogs for
Tikkun Daily
.