The unsung come­back of the past year belongs to the resilient gay-rights move­ment. Mox­ie and recom­mit­ment to state-based orga­niz­ing have marked local and nation­al lead­ers' rebound from the demor­al­iz­ing gut-punch of 2004, when 13 states banned same-sex mar­riage through ref­er­en­da. But this fall, a land­mark win in Maine spoke vol­umes about regained momen­tum and refined strat­e­gy in 2006.
The Maine win rebuffed right-wing efforts to tar anti-bias statutes with the marriage brush.
The Nov. 8 bal­lot mea­sure in Maine sought to kill a nondis­crim­i­na­tion law approved in the spring by the state leg­is­la­ture. It was the fourth time such a bill – pro­tect­ing gay peo­ple from bias in jobs, hous­ing, cred­it, and pub­lic accom­mo­da­tions – made it through both cham­bers in Augus­ta. It was also the third time the state's exec­u­tive signed it. Cur­rent Demo­c­ra­t­ic Gov­er­nor John Bal­dac­ci, after ink­ing the act, said he hoped ​"this time was the charm," and vowed to help it stay in place.
Nei­ther he nor a savvy band of activists could breathe eas­i­ly, because Maine allows for nul­li­fi­ca­tion of new­ly passed laws by ​"citizen's veto," an up-or-down bal­lot ques­tion trig­gered if foes gath­er 50,000 peti­tion sig­na­tures with­in 90 days. Using these pro­vi­sions, the right wing pounced. Their best lever­age was a big list of sup­port­ers from two pri­or repeal bat­tles, ulti­mate­ly won by anti-gay forces at the bal­lot box in 1998 and 2000.
For gays and allies, both loss­es stung. They left Maine alone among New Eng­land states with­out an anti-bias shield for gays and lent cre­dence to the crack­pot antics of the Chris­t­ian Civic League's direc­tor, Michael Heath. After the 1998 fight, Heath faced accu­sa­tions of under­hand­ed account­ing from his own fol­low­ers. In 2005, his exploits includ­ed solic­it­ing ​"rumors" and ​"spec­u­la­tion" on the sex­u­al ori­en­ta­tion of Maine offi­cials to post on the Internet.
Some het­ero­sex­u­al law­mak­ers mocked the stunt by out­ing them­selves in sol­i­dar­i­ty with gay col­leagues and con­stituents. So Heath com­pound­ed deceit with arro­gance, ped­dling the false­hood that the law per­mit­ted same-sex mar­riage. He then hoped to par­lay that lie to repeal the mod­est anti-bias pro­pos­al, which had GOP co-spon­sors in the leg­is­la­ture. Heath's duplic­i­tous behav­ior only deep­ened the zeal of Chris­t­ian groups to join the cru­sade from out of state. Focus on the Fam­i­ly, the Col­orado-based group led by James Dob­son, trot­ted out an ex-homo­sex­u­al to sell its gays-can-change snakeoil.
But in the end, more than 44 per­cent of Maine vot­ers turned out for the off-year elec­tion. And more than 55 per­cent vot­ed to keep the law. Their ver­dict breathed life into activists, allies and move­ment lead­ers inside and out­side the state. The cam­paign and the result stand out for a series of breakthroughs:
It was the first statewide win for a pro­gres­sive coali­tion on a gay-rights issue since the coast-to-coast jug­ger­naut of state ref­er­en­da to bar same-sex mar­riage in the

2004

elections.
It was the first time activists in any state pre­served a proac­tive pol­i­cy explic­it­ly safe­guard­ing equal rights for gay, les­bian, bisex­u­al and trans­gen­der peo­ple in a statewide vote.
And it was the first time in a recent statewide bal­lot mea­sure on gay rights that out­ly­ing precincts in non-col­lege towns reg­is­tered close to

50

per­cent sup­port for the pro­gres­sive side. Min­is­ters, church­go­ers, Repub­li­cans and union mem­bers played key parts in the cam­paign, and the grass­roots reach of com­mu­ni­ty groups with door-to-door can­vass oper­a­tions like the Maine People's Alliance proved indis­pens­able. First-per­son tes­ti­mo­ni­als from peo­ple who suf­fered lost jobs, pro­mo­tions or leas­es due to sex­u­al ori­en­ta­tion bias also proved potent.
The turn­around from ear­li­er urban-rur­al splits in the vot­ing pat­terns was par­tic­u­lar­ly strik­ing and mean­ing­ful. In 1998 and 2000, north­ern Aroos­t­ook Coun­ty (home to Repub­li­can Sen­a­tor Susan Collins) sealed the fate of the two ear­li­er gay-rights laws by vot­ing two to one for repeal. In 2005, direct con­tact by coali­tion lead­ers with local vot­ers helped cut that mar­gin in half.
Sev­en years ear­li­er, in a bold protest against the first repeal bid, Maine res­i­dent Paul Fuller walked across the state – end to frigid end – just pri­or to the mid-win­ter elec­tion in a painstak­ing plea for respect. His home­town, Wal­doboro, reward­ed his courage by vot­ing to strip a por­tion of his human rights by a mar­gin of four to three. This time, vot­ers in Lin­coln Coun­ty, where Wal­doboro lies, com­plet­ed a par­tic­u­lar­ly poignant about-face by equal­ing the state mar­gin of sup­port for the law, 55 percent.
The Maine win rebuffed right-wing efforts to tar anti-bias statutes with the mar­riage brush. In a twist, the wed­ding-ban­ners' blitz has actu­al­ly raised aware­ness among Amer­i­cans that no fed­er­al law yet exists to pro­tect gay peo­ple from job dis­crim­i­na­tion in the pri­vate sec­tor, where 80 per­cent of Amer­i­cans work. In the con­tin­u­ing dri­ve to fill this void at the state lev­el, Illi­nois joined Maine in adopt­ing anti-bias lan­guage in 2005. Wash­ing­ton state and Ore­gon came exceed­ing­ly close, with renewed push­es promised. Vic­to­ries there would bring the list of states cov­ered by such statutes to 18.
Signs of progress appeared even on the mar­riage front. Last May, Nebras­ka fed­er­al dis­trict judge Joseph Batail­lon issued a sting­ing set­back to foes of equal­i­ty, strik­ing down on con­sti­tu­tion­al grounds a state amend­ment passed by vot­ers five years ear­li­er that was so sweep­ing as to bar both mar­riage and domes­tic-part­ner ben­e­fits. In Decem­ber, reporters from papers around the coun­try checked in on Cal­i­for­nia right-wing groups, and found them floun­der­ing in their dri­ve to place a ref­er­en­dum before state vot­ers in 2006 to strip away part­ner rights and bar equal access to civ­il mar­riage for same-sex cou­ples. This came as Equal­i­ty Cal­i­for­nia and the Nation­al Gay and Les­bian Task Force, among oth­ers, smart­ly cir­cled wag­ons and court­ed allies, such as the state NAACP and the Unit­ed Farm Work­ers, should a bal­lot fight go forward.
Resur­gence of a strong, state-based move­ment could not come at a bet­ter time. In 1998, philoso­pher Richard Rorty cel­e­brat­ed the gay-rights strug­gle for its earth-shat­ter­ing premise that a per­va­sive, every­day form of sadism is wrong and might one day be stopped. Indeed, the past year of revived grass­roots suc­cess came just as the Bush admin­is­tra­tion invit­ed Amer­i­cans to be desen­si­tized to cru­el­ty – whether against tor­ture vic­tims in far-off jails or domes­tic sur­vivors of a dead­ly storm left to drown in its riptide.
In Maine, like oth­er cor­ners of the coun­try, using the law to curb intol­er­ance has proved a drawn-out fight, full of rever­sals, often waged on a shoe­string, like Paul Fuller's pil­grim­age. It has required that gay peo­ple out­ma­neu­ver bul­lies, build alliances, mar­shal resources and impro­vise. A gen­er­a­tion ago, the poet Adri­enne Rich urged activists to ​"take what we have to invent what we need." The resource­ful coali­tion and resound­ing vic­to­ry in Maine sug­gest the gay-rights move­ment is poised to do exact­ly that in the year ahead.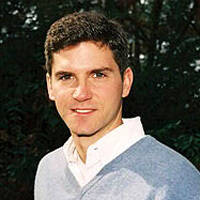 Hans John­son
, a con­tribut­ing edi­tor of
In These Times,
is pres­i­dent of Pro­gres­sive Vic­to­ry, based in Los Ange­les and Wash­ing­ton, D.C. He is a colum­nist and com­men­ta­tor on labor, reli­gion and trends in state and nation­al politics.